Navigating the intricate web of modern communication, our comprehensive guide unveils: "How To Use Two WhatsApp Accounts on One Phone." In an era where connectivity knows no bounds, the demand for managing distinct aspects of life within a single device has surged. As technology surges forward, so does the need for adeptly juggling personal and professional conversations without compromise. This guide aims to provide step-by-step instructions and empower users with the know-how to integrate dual WhatsApp accounts into their smartphones.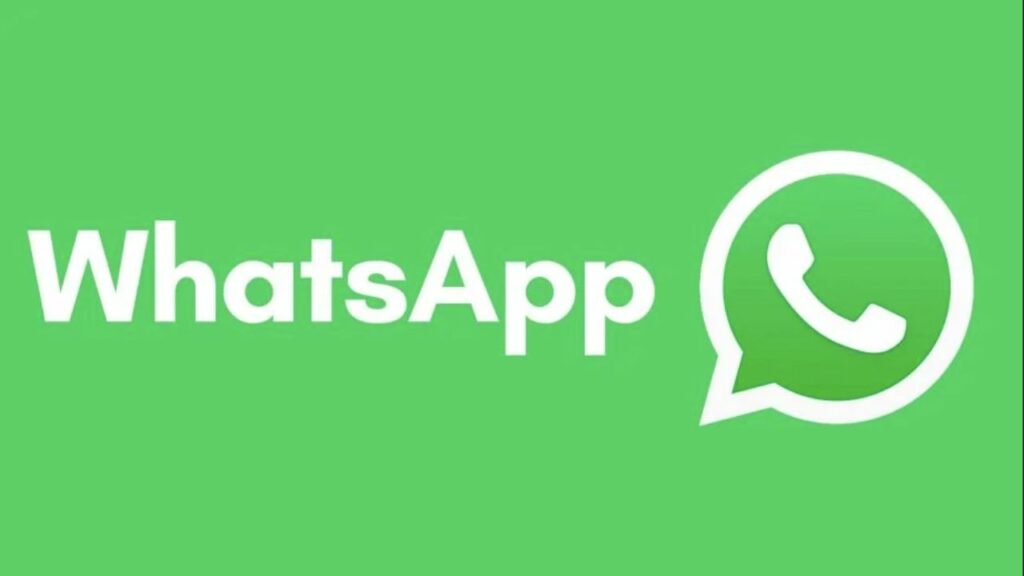 Setting up a secondary WhatsApp account on your primary smartphone is easy with most Android smartphones' "Dual Apps" feature. This feature creates a separate instance of WhatsApp for the second account and is available on most of Dual-SIM smartphones from OPPO, Xiaomi, Vivo, Samsung, OnePlus, and Realme.
Apart from that, WhatsApp recently rolled out a multi-account feature where the functionality of using two accounts is baked into the App itself. We'll tell you how both of these work.
Read More: How to disable YouTube video recommendations?
Check for Compatibility
First, ensure your Android device supports the "Dual Apps" feature to get started. Check Your smartphone's settings or user manual. Here are the steps on how to go about it.
Enable Dual Apps
1. Open the "Settings" app on your Android device.
2. Scroll down and look for "Advanced feature".
3. Then click the "Dual Messenger" option.
4. From the option provided, click on WhatsApp.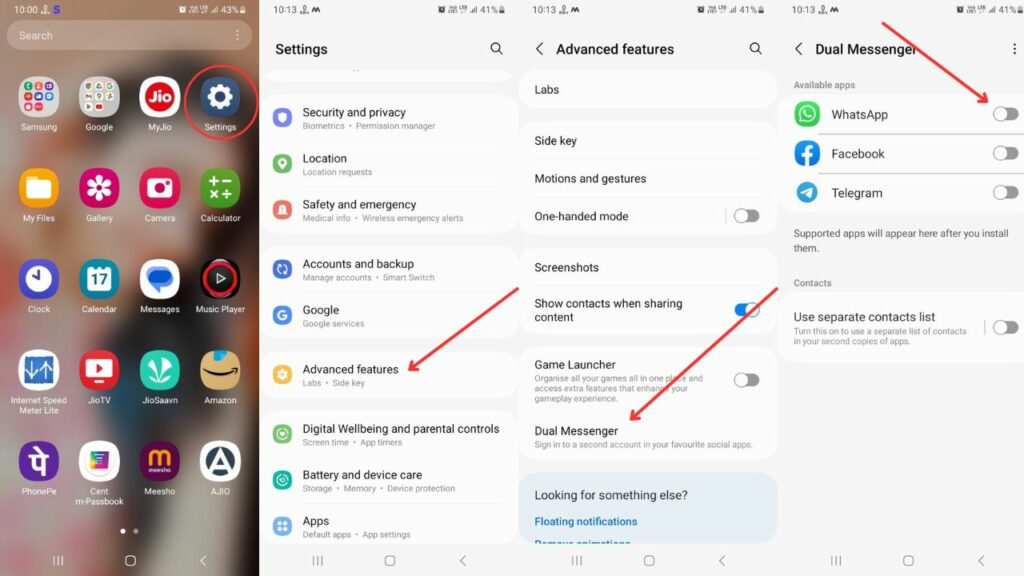 Read More: WhatsApp screen-sharing feature goes official: Know details
Install the Second WhatsApp
After enabling the dual app, install the Second WhatsApp.

Go to your home screen and find the newly created WhatsApp icon.

Follow the on-screen instructions to set up the second WhatsApp account with a different phone number.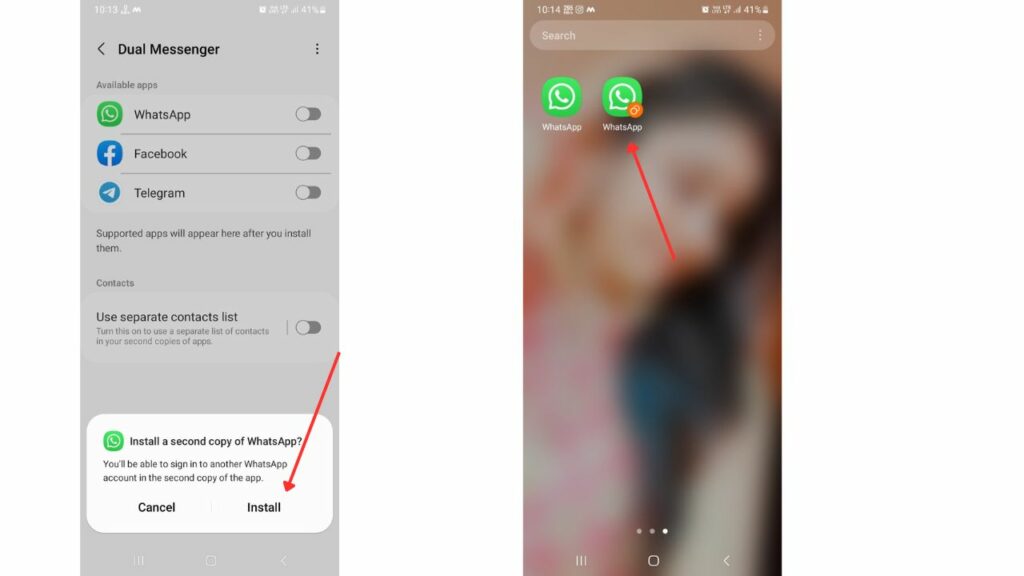 Now, you have two separate WhatsApp icons on your home screen. You can use these two instances independently to manage personal and professional messages.
Use WhatsApp' multi-account feature
Another method is to use WhatsApp's Proprietary multi-account feature. However, keep in mind that this feature is available only to beta users. Also, it may or may not be available on your phone even if you are a beta tester as WhatsApp randomly rolls out its features to select users.
Firstly, go to the settings section of WhatsApp and if the feature is available for your account, you will notice a small downward-pointing arrow icon adjacent to the QR code next to your profile photo and name.
Then, tap on this arrow and click on 'Add account'.
The app will now take you to the login screen where you'll have to put in the number you want to register with WhatsApp. Now follow the on-screen instructions as you did while setting up your primary number.
So these were the two methods that can be taken advantage of, to use two WhatsApp accounts on a single phone. If you use the WhatsApp method, you can switch between accounts via the same steps mentioned above, except only that you'll have to click on your second account instead of the 'Add account' option.