In today's world, where online security is becoming increasingly important, two-factor authentication (2FA) has become a necessity for protecting our online accounts. Like many other online platforms, Twitter offers a paid 2FA service under a Twitter Blue subscription. However, not everyone may be able to afford or be willing to pay for this service. Fortunately, there are ways to use free 2FA without spending a dime for Twitter Blue.
if you are wondering why we are talking about Free 2FA for Twitter since it is already available fro Twitter users the answer lies in Twitter's statement. "After 20 March 2023, we will no longer permit non-Twitter Blue subscribers to use text messages as a 2FA method. At that time, accounts with text message 2FA still enabled will have it disabled. Disabling text message 2FA does not automatically disassociate your phone number from your Twitter account," Twitter said in an official statement.
How to use the free two-factor authentication (2FA) method for your Twitter
Step 1
Download a free authenticator app: Download a free authentication app like Google Authenticator, Microsoft Authenticator, or Authy from your device's app store. These apps generate time-based one-time passwords (TOTP) for extra security during the login process.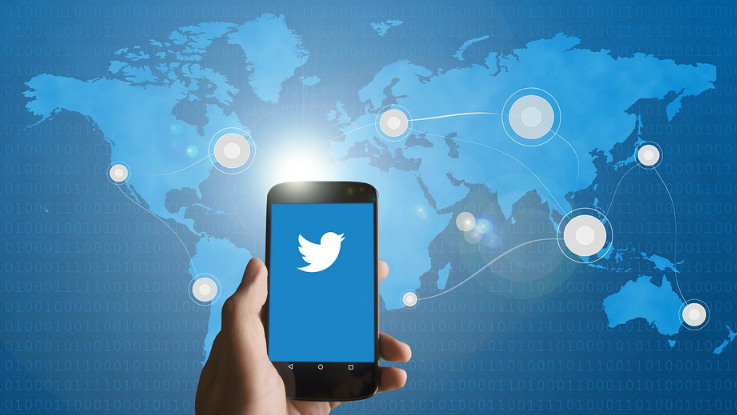 Step 2:
Open Twitter and go to Settings: Log in to your Twitter account using a web browser or the Twitter app on your device. Click on your profile icon (or the "More" option in the app), and then click on "Settings and privacy."
Step 3:
Access the Security settings: In the "Settings and privacy" menu, click "Security and account access." Then, click "Security" to access the security options for your account.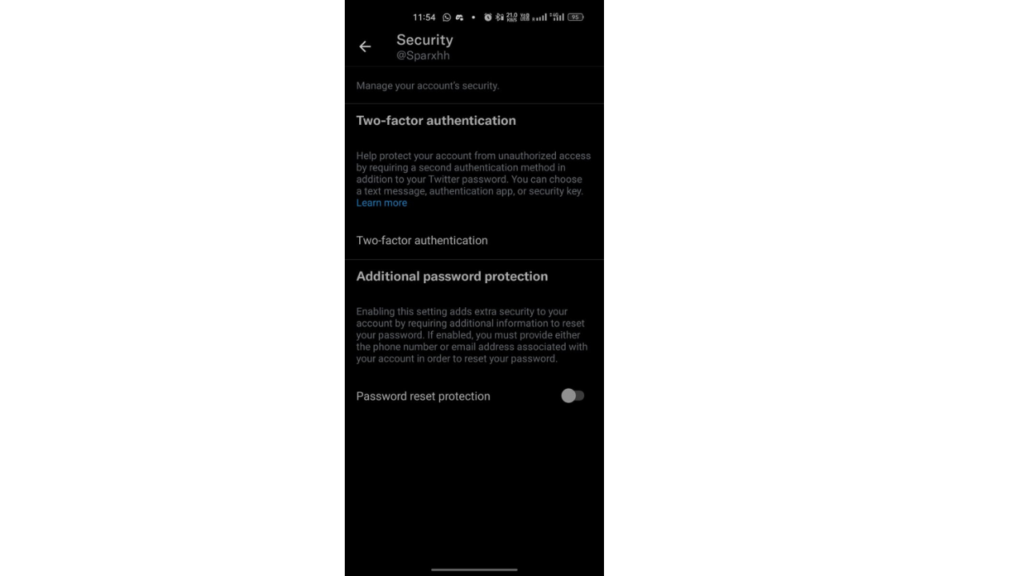 Step 4
Enable 2FA: Under the "Two-factor authentication" section, click "Set up two-factor authentication." You will see different 2FA options, such as Text message, Authentication app, and Security keys.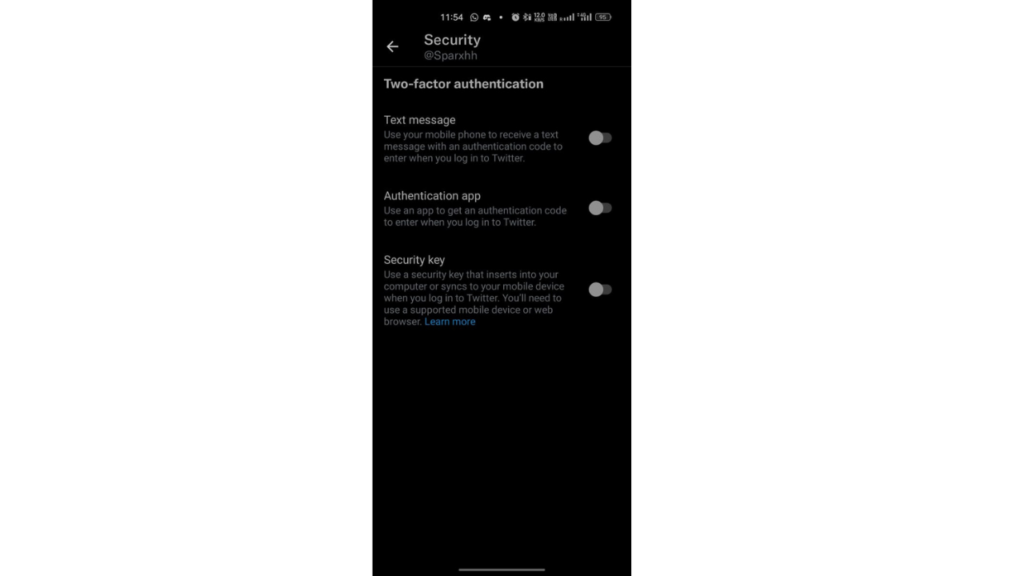 Step 5
Choose the Authentication app option: Click the "Authentication app" option. You'll first need to log in with your password to confirm it is you.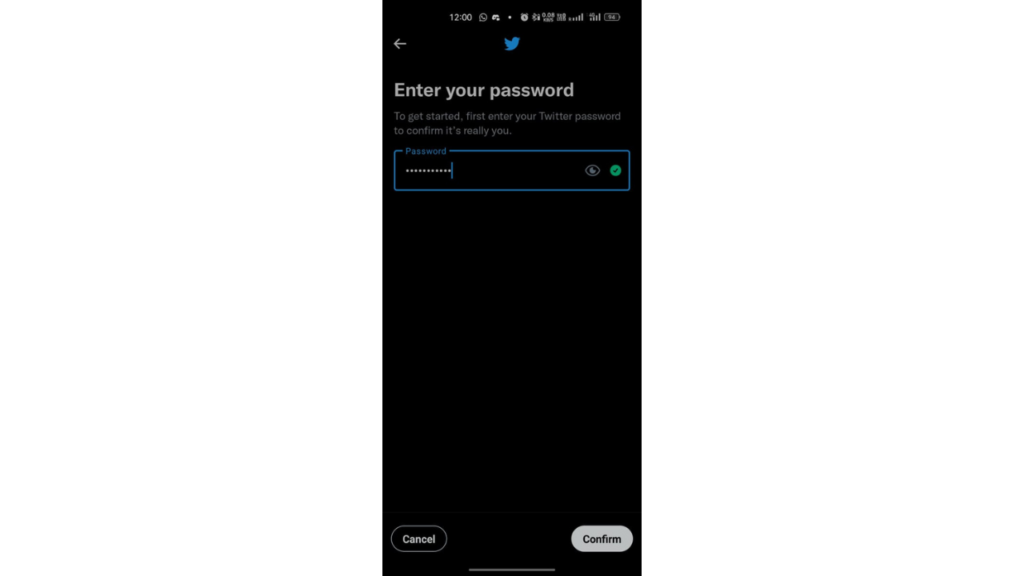 Step 6:
Set up the authenticator app: Open the authenticator app you downloaded earlier and follow the steps to add a new account. You can scan the QR code on Twitter or manually enter the setup key provided. The app will generate a unique six-digit code.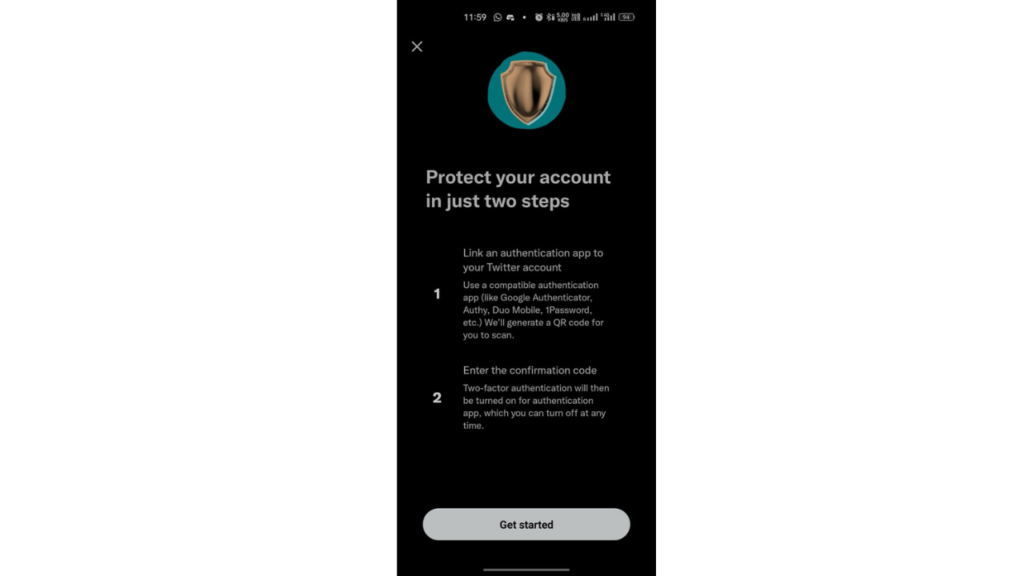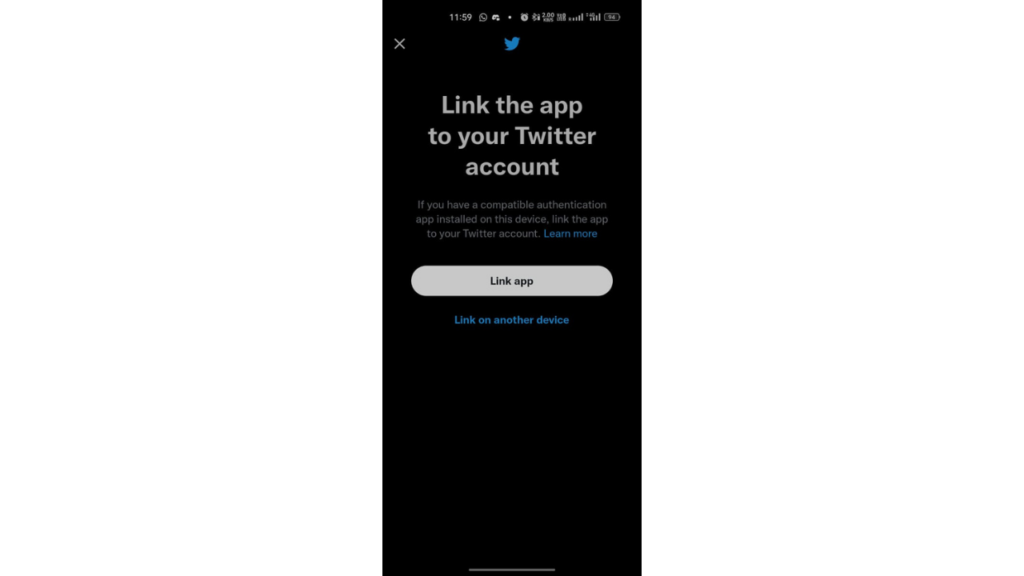 Step 7
Enter the generated code on Twitter: Go back to Twitter and enter the six-digit code from the authenticator app into the provided field. Once you've entered the code, click on "Verify" to finalize the setup.
Now, your Twitter account is protected by free two-factor authentication. Each time you log in, you will be prompted to enter a unique six-digit code generated by the authenticator app. Keep in mind that you should always have a backup method (like backup codes or a secondary 2FA method) in case you lose access to your primary authentication app.