Many people who are on the move need to access important mails or make financial transactions using their mobile device. If you're one of these people and do not have WiFi connectivity or dongles, perhaps you cannot connect to the internet.
However, with a BlackBerry mobile phone, you can connect your laptop to the internet by USB tethering. Before getting started, ensure you have the BlackBerry Desktop Manager software installed on your PC or else download it from here and install it.
Before you start, connect your BlackBerry smartphone to the laptop/computer using a micro USB data cable.
Step one
Start BlackBerry Desktop manager to connect the device and click on the mobile internet option on the left corner of the Desktop Manager window.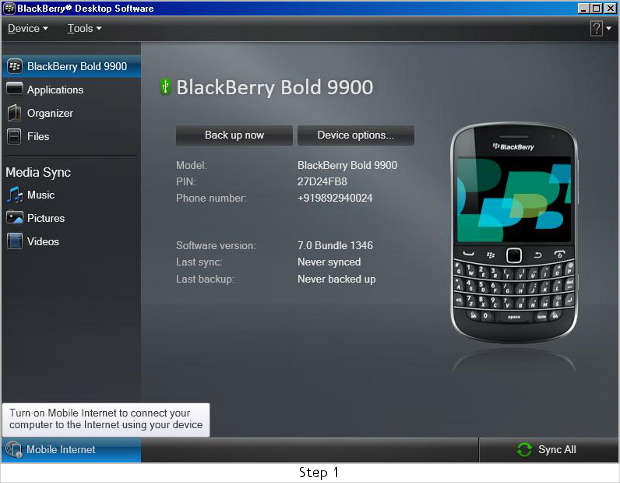 Step two
From the drop down option of 'Profile', choose your mobile services provider. In our case it was Bharti (Airtel) India.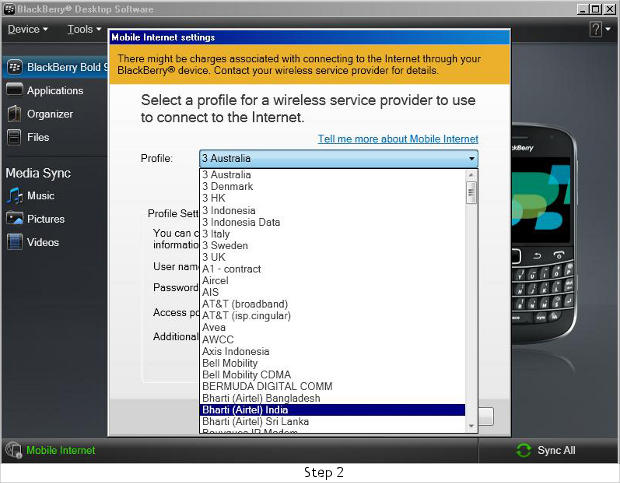 Step three
Once the right profile is chosen click on OK and let the desktop manager connect to the internet. The desktop will show a notification when it has successfully connected to the web via the BlackBerry data connection.
Avoid using the phone's data connection for downloading large files for it might end up weighing down your bill.