Microsoft's seems to be heading just the right way with the Windows Phone 8 operating system which seem to gaining popularity with each day.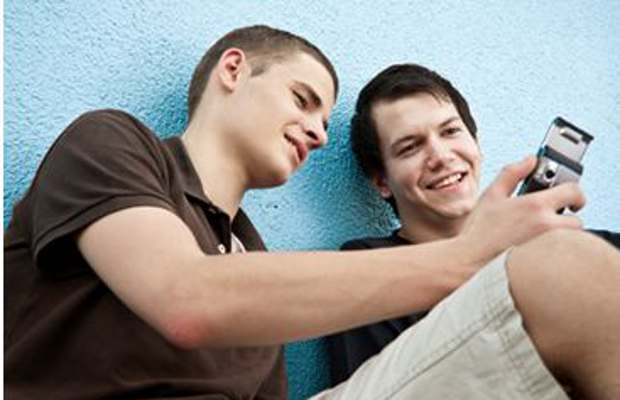 So if you are planning to move from your old smartphone to a brand new Windows Phone 8 based handset or the Windows RT Slate, here's how you can transfer your contact between devices, easily.
Step 1
Take back up of your contacts from your older smartphones. If using Nokia Symbian devices, use these steps to back up your contacts.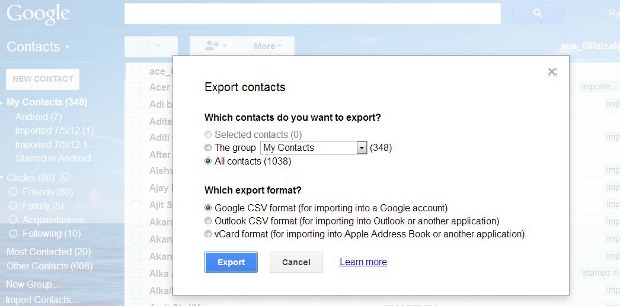 For Android, you can back up your contacts using Gmail and for older Windows based phones, you can export contacts from Microsoft outlook.
Step 2
If you are using Nokia PC Suite or MS Outlook, then you would need to merge the contacts in single file to proceed further.


Follow the instructions here to merge multiple contacts in one.
Step 3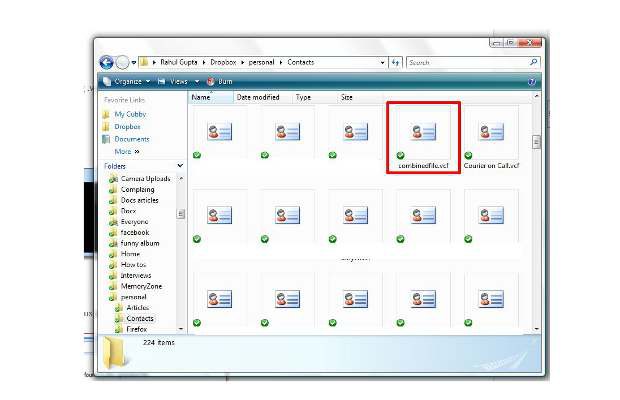 Following that you would have a single CSV contact file that can now be used to export contacts to Windows Phone 8 based devices using the People application.
Step 4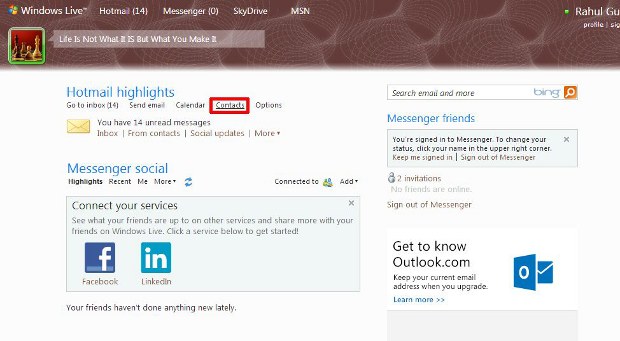 Following that login to your Hotmail account and visit contacts option placed at the upper left hand side of the page.
Step 5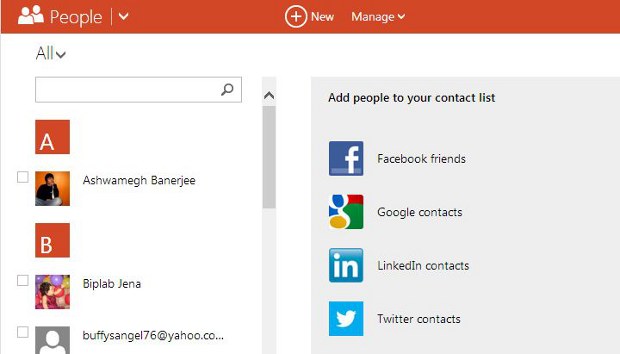 Upon selection, the browser will redirect you to the People application where all your contacts are managed and saved by Windows applications.
Step 6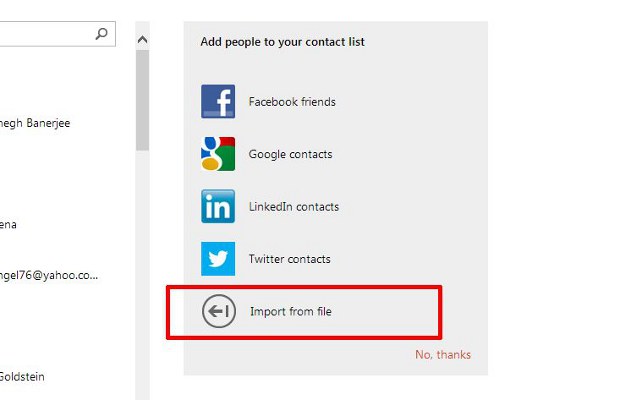 Next you need to visit the "Add people to your account" option from the page and select the "Import form file option to proceed further".
Step 7


Alternatively, Android users migrating to Windows can simply select to sync contacts by choosing the Google Sync option from the available options.
Step 8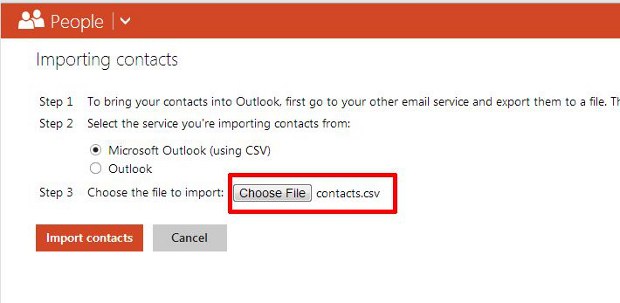 From the following prompts, you can select the 'choose file' option to import the CSV file for updating contacts on People app.
Step 9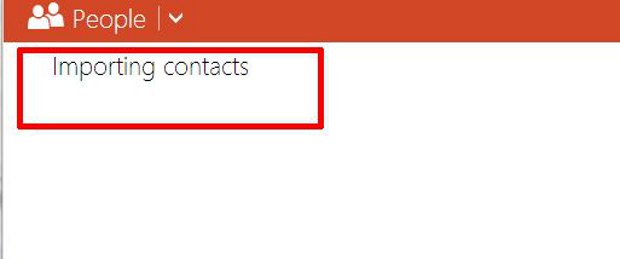 Depending on the number of contacts in the contact file, the web page will take time and sync contacts with the People app. The larger the number the longer it would take. Usually the process should finish in under five minutes but can be longer also depending on the internet speed.
Step 10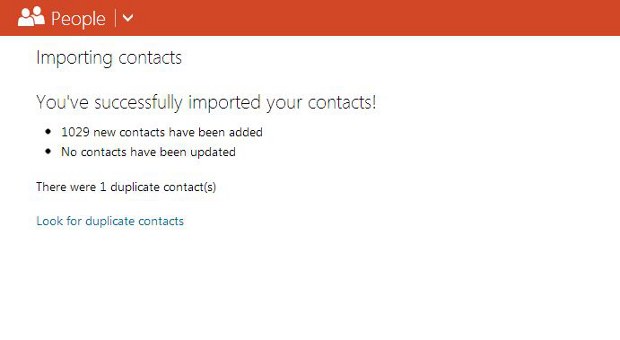 Now, the next time you will sync any Windows RT or Windows Phone device with this account, it will automatically get the newly uploaded contacts as well.