At times, you just feel that if your BlackBerry smartphone had a bigger display so that you can work comfortably. RIM has the BlackBerry PlayBook tablet with one such feature that allows using the BlackBerry smartphone's apps without any installation. Basically, you will get to use most important native BlackBerry applications on PlayBook without having to install any of them on the later. RIM has aptly named this feature as BlackBerry Bridge.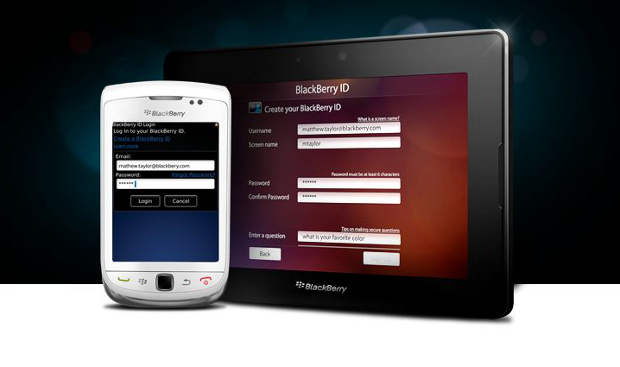 The BlackBerry Bridge is simple to setup and makes life of a person a lot easier. Setting up the BlackBerry Bridge requires a BlackBerry 5.0 OS or higher running smartphone and a BlackBerry PlayBook tablet. The BlackBerry Bridge setup is just one time affair.
By setting up a BlackBerry Bridge with the PlayBook, users can use the Email, BlackBerry Messenger, MemoPad, Browser, Tasks, and contacts apps of the BlackBerry smartphone on the bigger screen of the tablet.
Here's a stepwise guide to configure a BlackBerry Bridge between a BlackBerry smartphone and BlackBerry PlayBook tablet.
Step 1
Download and install the BlackBerry Bridge on the BlackBerry 5.0 OS or higher version running smartphone from the BlackBerry App World or from here.
###PAGE###
Step 2
Start the BlackBerry Bridge app located in the Applications' folder and choose the option – Turn On Bluetooth.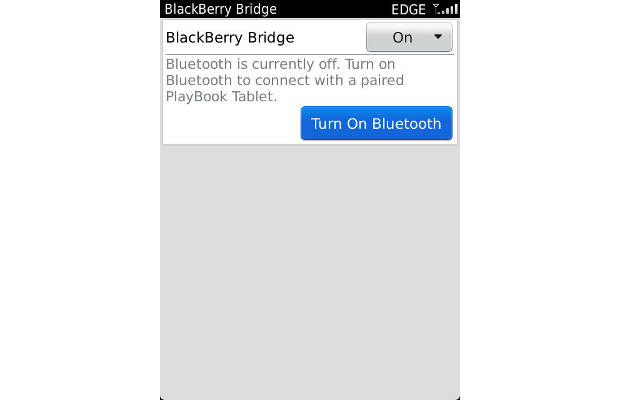 ###PAGE###
Step 3
Tap on the Gear icon on the BlackBerry PlayBook and press on the BlackBerry Bridge option. Then tap on the 'Turn On' button to initiate the Bluetooth (required for establishing BlackBerry Bridge). Ensure that the Bluetooth mode is set to be discoverable from Bluetooth settings.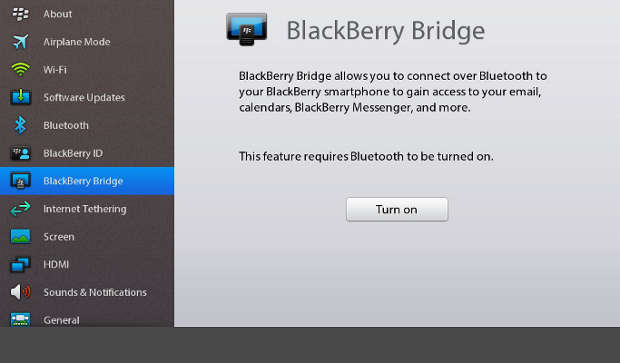 ###PAGE###
Step 4
Tap on the 'Setup' button and in the next pane you can enter a new name for your PlayBook in the box. Then tap on Next button.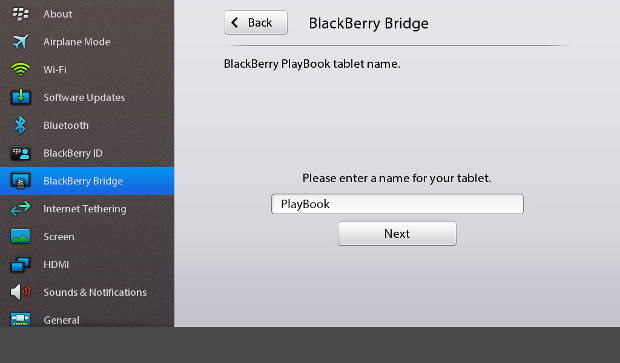 ###PAGE###
Step 5
In the next screen, press the Continue button at the bottom.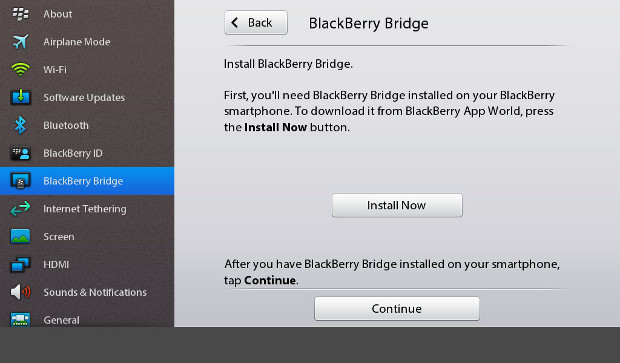 ###PAGE###
Step 6
Press on the "Add New Tablet" button on your BlackBerry smartphone with BlackBerry Bridge application in the front.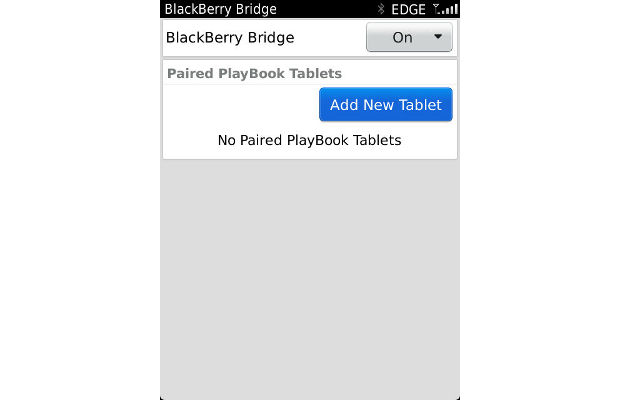 ###PAGE###
Step 7
Select the 'Continue' button at the right corner to start the smartphone's camera for scanning the QR Code. Adjust PlayBook's QR Code visible in the red square box visible on the screen.
Now let the BlackBerry recognise and authenticate the connection with the PlayBook. Once the secured connection has been established, the PlayBook will have a folder named BlackBerry Bridge with bunch of compatible applications usable on the PlayBook. Till the Bluetooth is connected and active, the LED light on the smartphone will continue blinking in Blue colour.