Here's how you can move application data from internal storage to SD card and make space for more apps on a Samsung Galaxy Tab/Note device.
Many times we have encountered issues like applications not installing on our Samsung Galaxy Tab/Note device because of lack of memory space. Using apps like App to SD is not helpful since the device simply rejects application requests because the device's settings do not differentiate between storage and application memory separately. But there is still a way by which you can save precious internal storage data on your internal memory so that more applications can be installed on it later.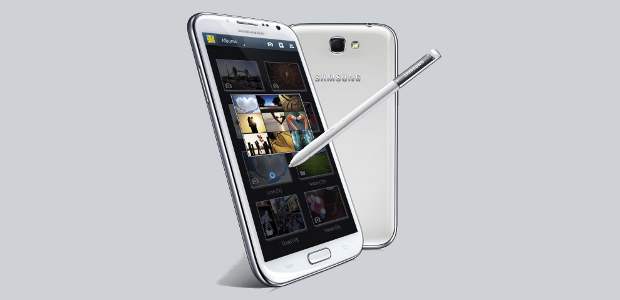 Here's a simple method for moving application/game data from the internal storage to the SD card on a Samsung Galaxy Tab/Note device.
Step 1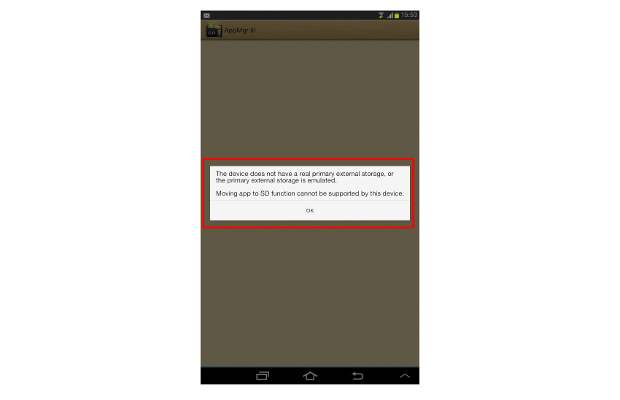 Before you do anything, just try installing the application to be doubly sure that your device does not support the feature. We tried and the application was denied access to system files.
###PAGE###
Step 2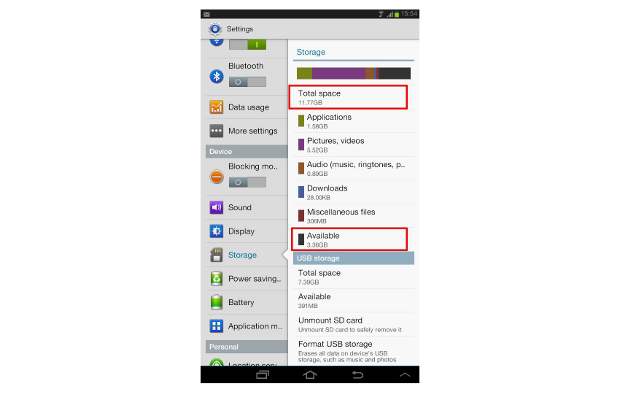 Now you can check the amount of memory left in your internal storage by accessing settings and moving over to storage. We had about 3.36 GB of data available but to test out we decided to free up some more space.
###PAGE###
Step 3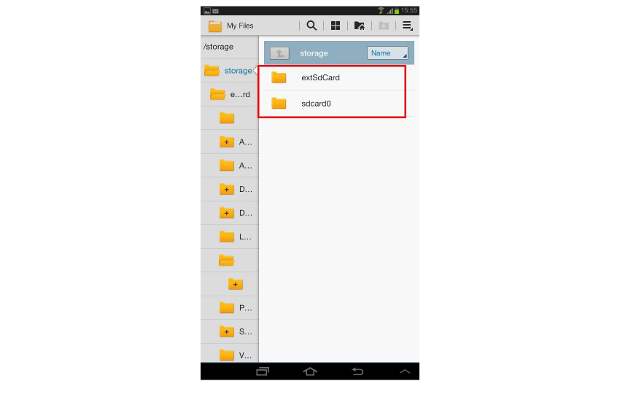 Now access the file manager on your device. There you will find two different types of storage available on your device. SDcard0 refers to internal storage and extSD card refers to external memory on the SD card.
###PAGE###
Step 4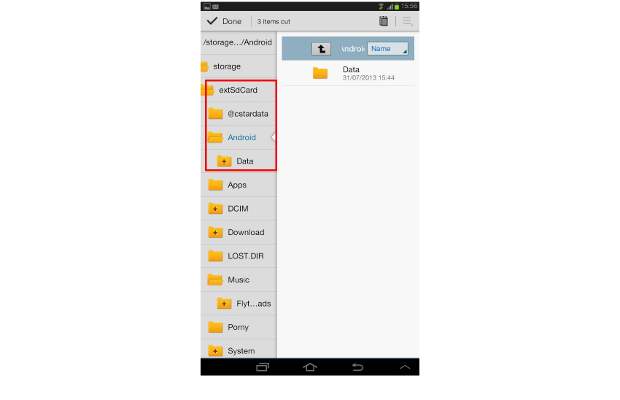 Now access the extSD card option, and under it add a folder named "Android". Again, access the Android folder and add a new folder named "Data". Once done move to the next step by coming out of the sub folder.
###PAGE###
Step 5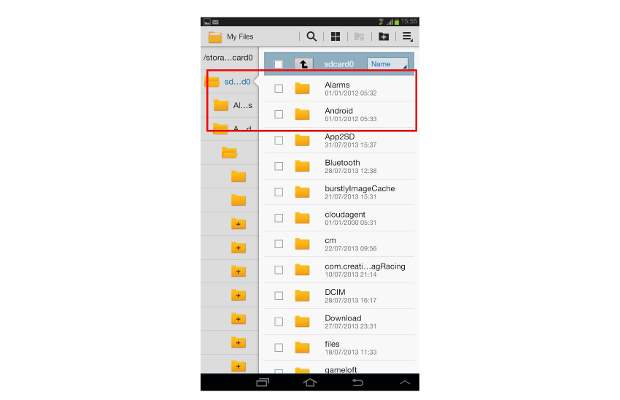 Here you will find the data files of all installed applications on your device. Select the folders that are on the heavier side and cut them from the data folder by accessing the scissor icon on top. We copied the GTA3 folder along with Tetris blitz and Plague Inc.
###PAGE###
Step 6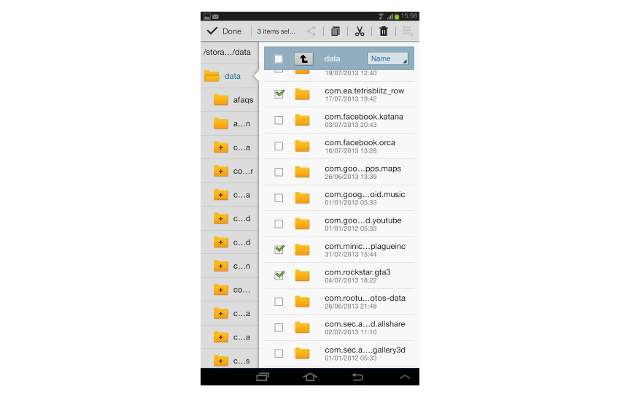 Now access the SDcard0 folder and move to the Android folder under it. Once there access the Data folder from it.
###PAGE###
Step 7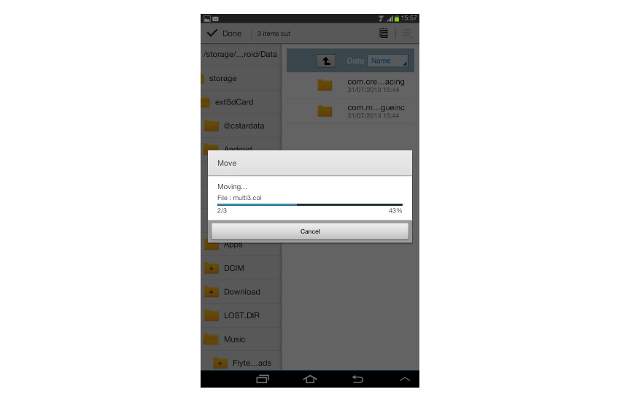 Now move to the newly created data folder on the external memory card under the Android folder and paste the files.
###PAGE###
Step 8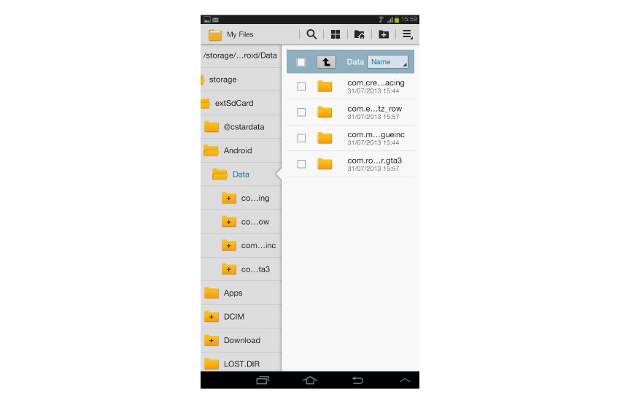 Depending on the size of the folder it will take some time to transfer files from one folder to other.
###PAGE###
Step 9
Once done you can check the storage option from the settings menu to verify if the files have been moved from there or not. We managed to increase the space from 3.36 GB to 3.92 GB.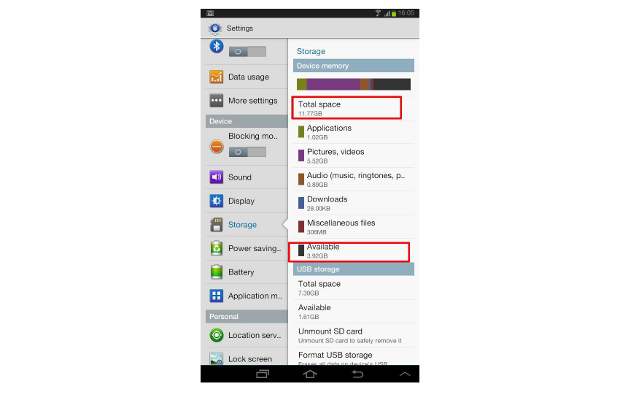 Most applications run well after the files have been moved, but if any app does not respond try moving the files back to the parent folder in the SDcard0 Android/data folder.
Please note: If you are moving older installed apps the progress and saved game data will be reset. So it is best suited if you do this after installing a new application.