Did you know that you can make an Android app on your own?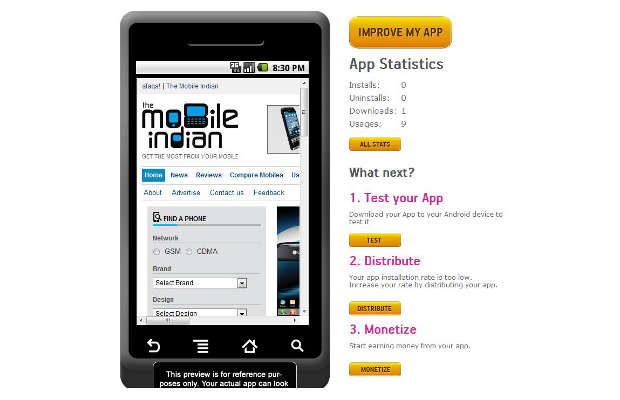 With App Geyser, an Android application, you can make Android apps of your personal website or blog for free.
However, if you publish the application App Geyser will take a part of the money you make, if you make any.
So here is how you can make your own Android application using App Geyser.
To create an app for your website, you need its URL or HTML code. Since most people are comfortable with the simpler URL method, that's what we tried out.
Step 1
Go to appsgeyser.com.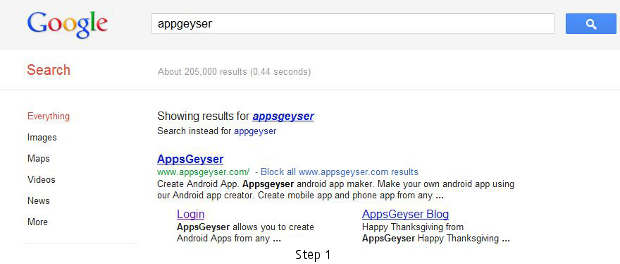 ###PAGE###
Step 2
Once on the web page, go to the Create App link where, after creating the app you will be asked for contact and login details.
Else, you can choose to go through the login link.


Step 3
If you choose the login link, select to register as a new user, after which you will be redirected to the application creation page.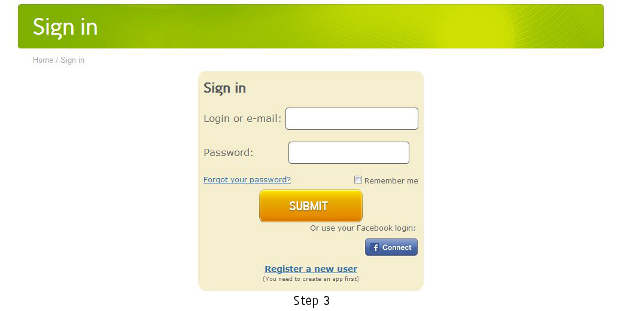 ###PAGE###
Step 4
Select mobile website from the two options given to you.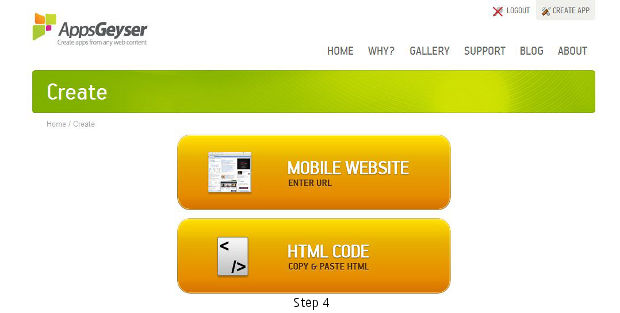 Step 5
The following page will ask you for the related information that needs to go on the application. Put in the web address, the about us information, and the category of the website or blog. Also, you can choose a custom icon for your application; this icon will appear on the application menu of devices that have the app installed. After putting in all the information, select create.
It is recommended that you register beforehand to avoid problems, including data loss, later.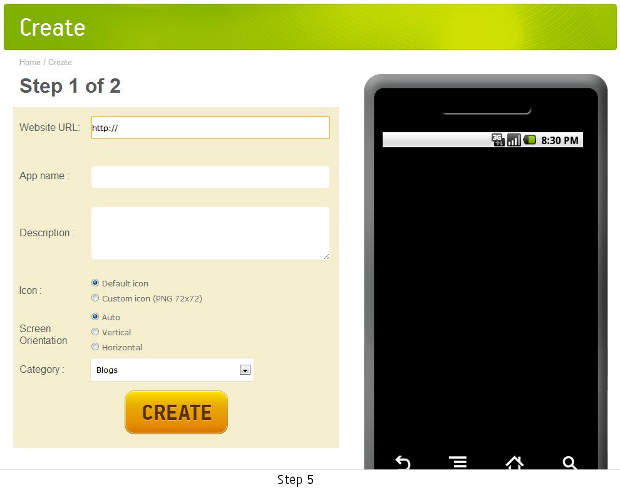 ###PAGE###
Step 6
The application will then show you a preview of the program running on a dummy Android device on the left of the page. Here you can choose to either edit the application, or add additional elements like more tabs from the tabs menu if need be.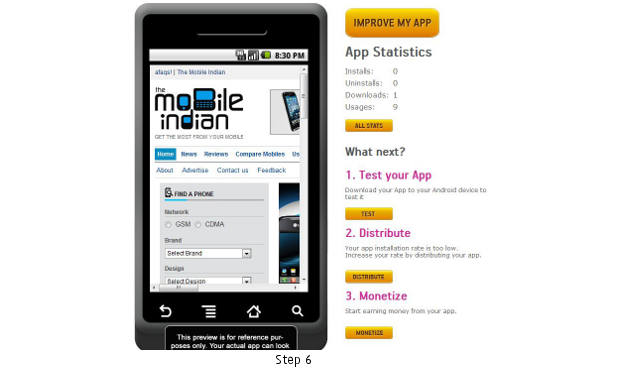 Step 7
You can also publish the application on Android Market and the Apps Geyser App Market by selecting distribute. Apps Geyser also helps to distribute the application and after approval you can see your application up on Android Market.
If your application gets popular you can monetize it by putting in advertisements, which is yet another one touch process and can be controlled from the Apps Geyser dashboard.