QR codes, or quick response codes, are a form of two-dimension bar code that have been specifically designed for mobile phones to share information in a more secure manner. Initially adopted by Research In motion to disseminate its famous BlackBerry Messenger PIN, QR codes have led to a revolution. Today, they are used for daily tasks such as the installation of apps.
The main reason for the popularity of these codes is that they can contain all the information that a user wants to carry, and that too in a way that is totally alien to the human eye, which makes it secure. With the evolution of the QR code it has become possible for devices to encode large chunks of information such as the information on a visiting card or a mobile phone contact file, in the form of a bar code, making it easier for devices to exchange data while sparing the user the effort of having to enter it manually.
Also, QR codes are universal and work across platforms, so whether you're using Android or an iPhone all you need is the software to make and use your own QR codes.
Let's find out how to create a custom QR code for mobile phones so that the next time you have to share details with anyone you can just ask them to scan your code.
Step 1
Making a QR code is a simple process and all you need to do is enter the relevant information in a QR code-generator which takes care of the rest. There are various free QR code generators available online that can help you do this task. We chose Bequrious.com, which can be accessed simply by clicking here.
Step 2
Once you are on the website locate and go to the Vcard tab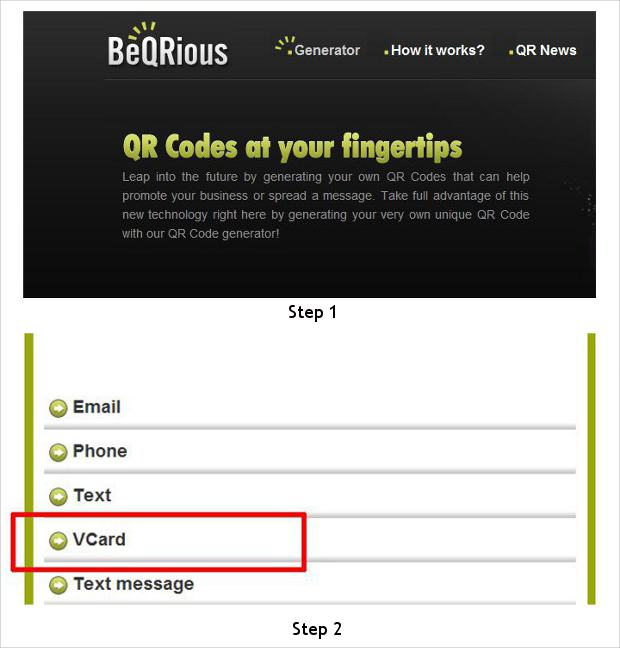 Step 3
Enter the information you want the QR code to carry, but be careful while entering information as you do not need to fill in all the fields; only a few relevant fields are good enough as the code becomes too complex if it has to parse too much information.
Step 4
Once the information is keyed in, press the 'Create Code' button.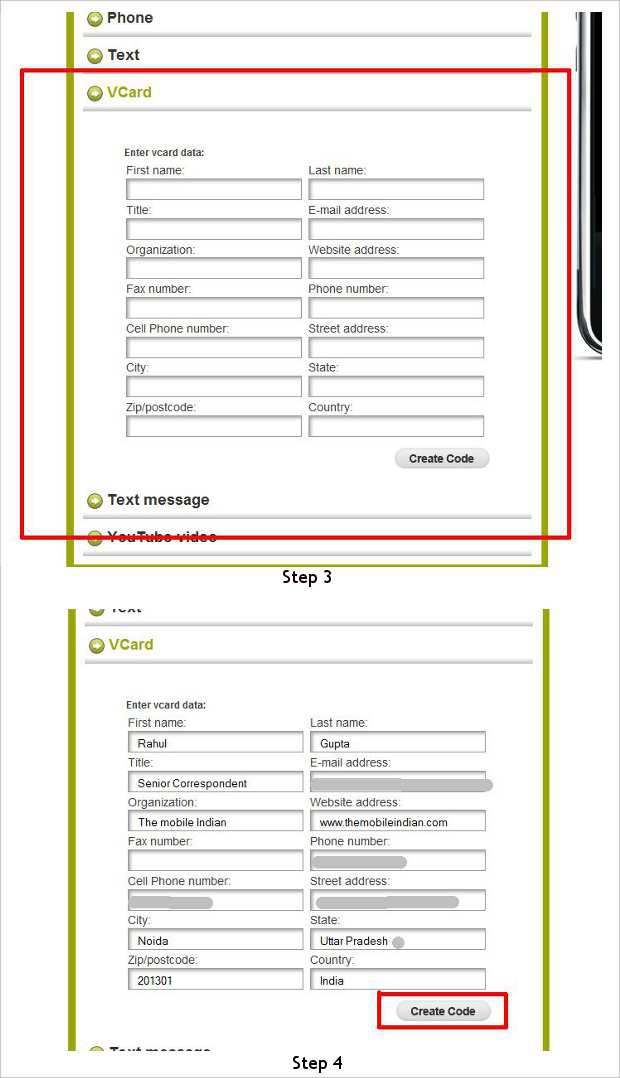 Step 5
The code will be generated and will be displayed in the mobile phone image that is right next to the information area. The website allows you to download the code in both PDF and GIF formats. Please note that some websites might not allow you to download image files for free.
Step 6
Transfer the image to your device using the Bluetooth or USB mass storage mode.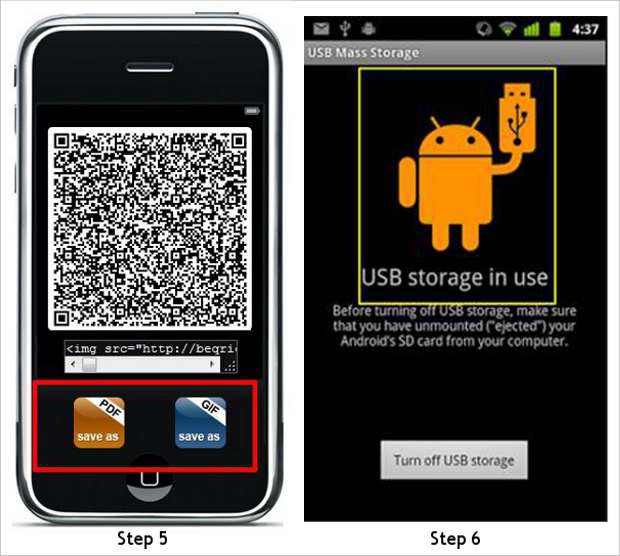 Step 7
The image can be used as a wallpaper as well if you share your contact details with a lot of people every day. All you need is a QR reader application installed on the other person's device and once they scan the code they will get the information on their device, and it can be saved in the form of a contact.
Step 8
This code is universal and works across various platforms so be it Android or iPhone all you need is the code and the software to make this happen.