Snapchat introduced an interesting little feature back in December 2016 which went quite unnoticed, in our opinion. In collaboration with Shazam, Snapchat has now a feature that allows you to recognise music from the app itself. In other words, you don't need to have Shazam installed separately on your device. So if you use Snapchat a lot, this feature might come in handy especially when you listen to a song at a restaurant and cannot recognise it.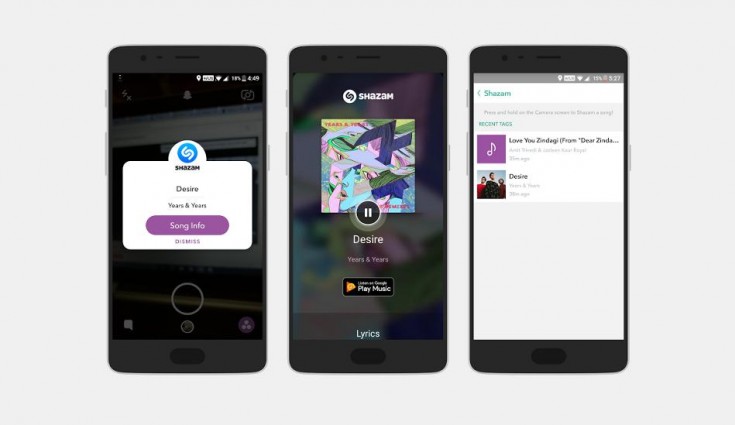 Step 1: You need to have Snapchat installed on your smartphone (haha! of course). Next Login or Sign up (in case you haven't) and navigate to the main camera screen.
Step 2: Just tap and hold on the camera screen (and not the camera shutter button) and wait for the app to recognise the song (or music).
Step 3: Once recognised, you can then jump in to find more info about the song by tapping 'Song Info'.
Tapping on the Song Info will greet you with an onboard music player, lyrics of the recognised song, and a bunch of recommended songs that you might be interested in listening. Further, the app also gives you an option to buy the song from Google Play Music. Further, you also get a list of recommended songs and the songs shazamed by you are listed in Settings > Shazam.The feature is available for both Android and iOS.