Smartphones serve to be useful to quickly browse an important piece of information. However, several website track the user's web browsing behavior, files downloaded, pages visited and so on. At times when the smartphone is used to access confidential data, Private Browsing is the best option that saves the date.
Apple released iOS 5.0 software update for its iPhone, iPod touch and iPad devices last month. Amongst several new features, the iOS 5.0 also brings a novel desktop feature &#151 Private Browsing.
Private browsing in simpler terms means that most of the web browsing activities is kept private and not available to third party unless specific permissions granted. This however does not mean that the user stays anonymous for the Internet Service Provider or self tracking websites can still track data.
By enabling the Private Browsing option, the user can restrict the browser from storing data entered such as form data like personal details entered on a website. Besides that, the browser does not save the password and login details of the user. Most importantly, the browser does not store the cookies and web cache files so that there are no temporary files on the device.
Private browsing is recommended while browsing and using mobile banking or payment websites. Also if you are using social networks, you can safeguard all log in information.
STEP 1
Open the Settings App
STEP 2
Scroll down to Safari menu and tap on it.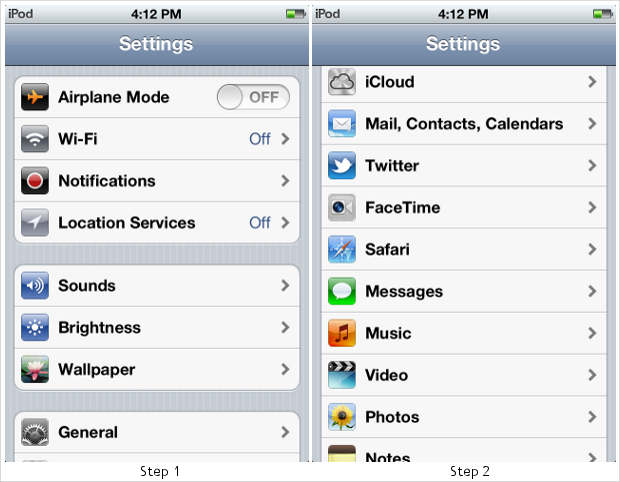 STEP 3
Go to the Private Browsing option under the Privacy settings and toggle the option to ON.
STEP 4
Launch Safari and you will notice that the bars in the Mobile Safari will now have turned black.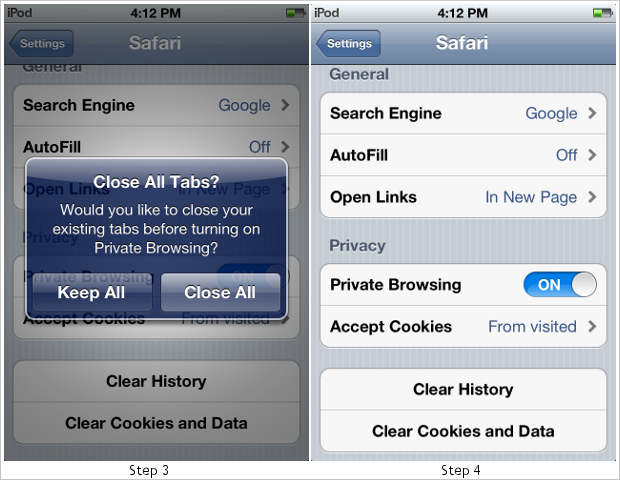 To stop the Private Browsing mode, all you have to do is follow till step three and toggle the switch to OFF.