Last week, WhatsApp introduced a new feature through which you can share your live location with someone on WhatsApp. Now, this feature has been there on Google Maps for quite some time now, but will certainly grasp more usage now that it is on WhatsApp. The Live Location sharing feature can come in handy when you travelling alone and you share your location with loved ones. Further, it can be really useful if you are meeting a group of friends and one of them has a habit of throwing fake location and ETAs. We see more and more people use this feature in future and if you are someone who wants to start using it right away, here is how to do it.
Step 1: You need to be on the latest WhatsApp version so go and hit the update button if you have been reluctant till now.
Step 2: Sharing live location on WhatsApp is simple. Locate that little Attachment icon (Paper PIN icon) sitting on the right side of where you type your message.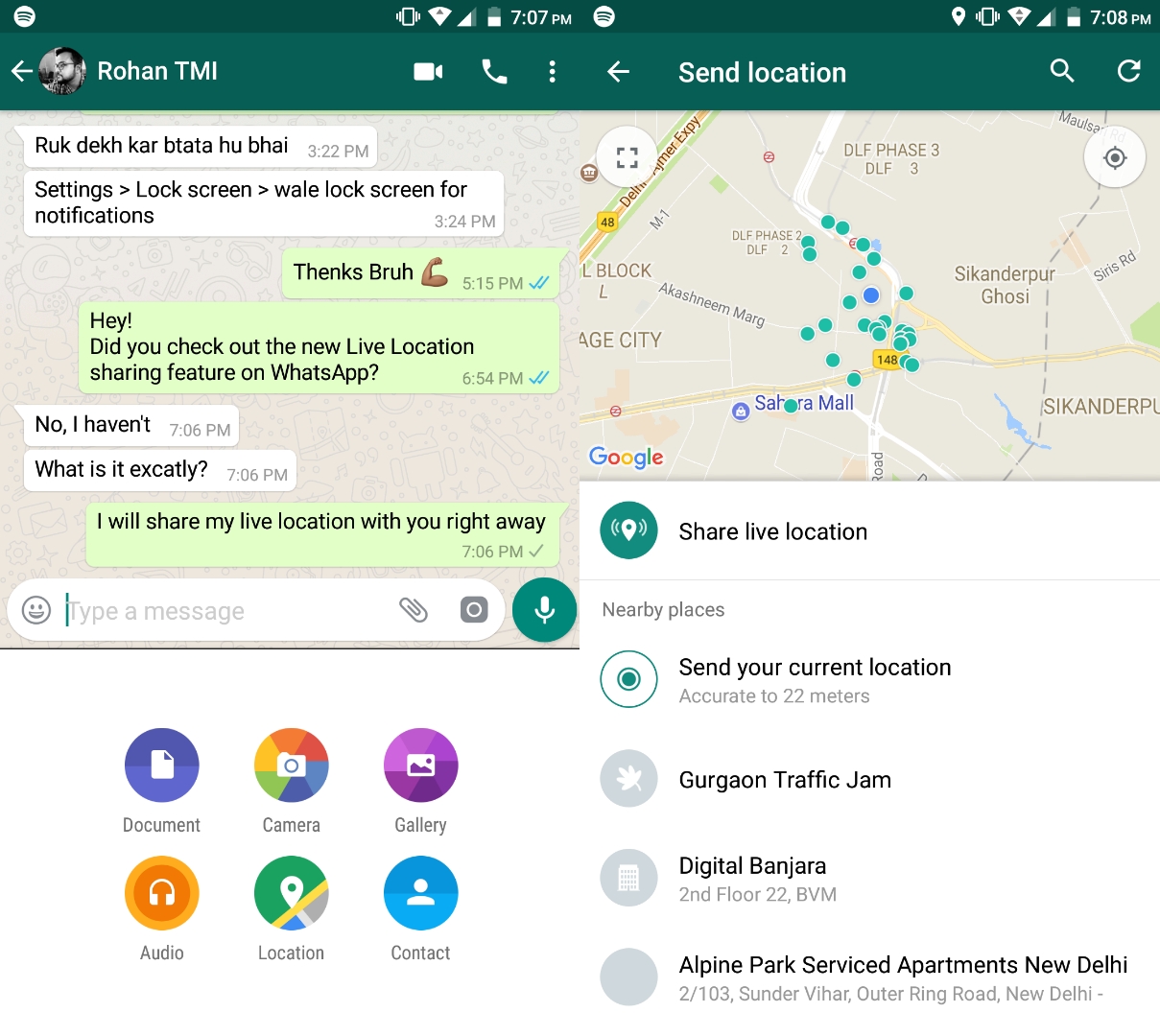 Step 3: Choose Location and you will now see a new option called 'Share live location' Tap on it and hit continue if you are done reading that little pop-up which basically explains how this feature will work.
Step 4: By default, you can share your location for 15 minutes, 1 hour or 8 hours. Choose one of the options, add any comments (if you want to) and hit Send. That's it.
However, if you want to share your location for a specific time, you can simply hit Stop Sharing when it's no longer required. For example, If you want to share your location for one hour, you can choose '1 hours' from the default options.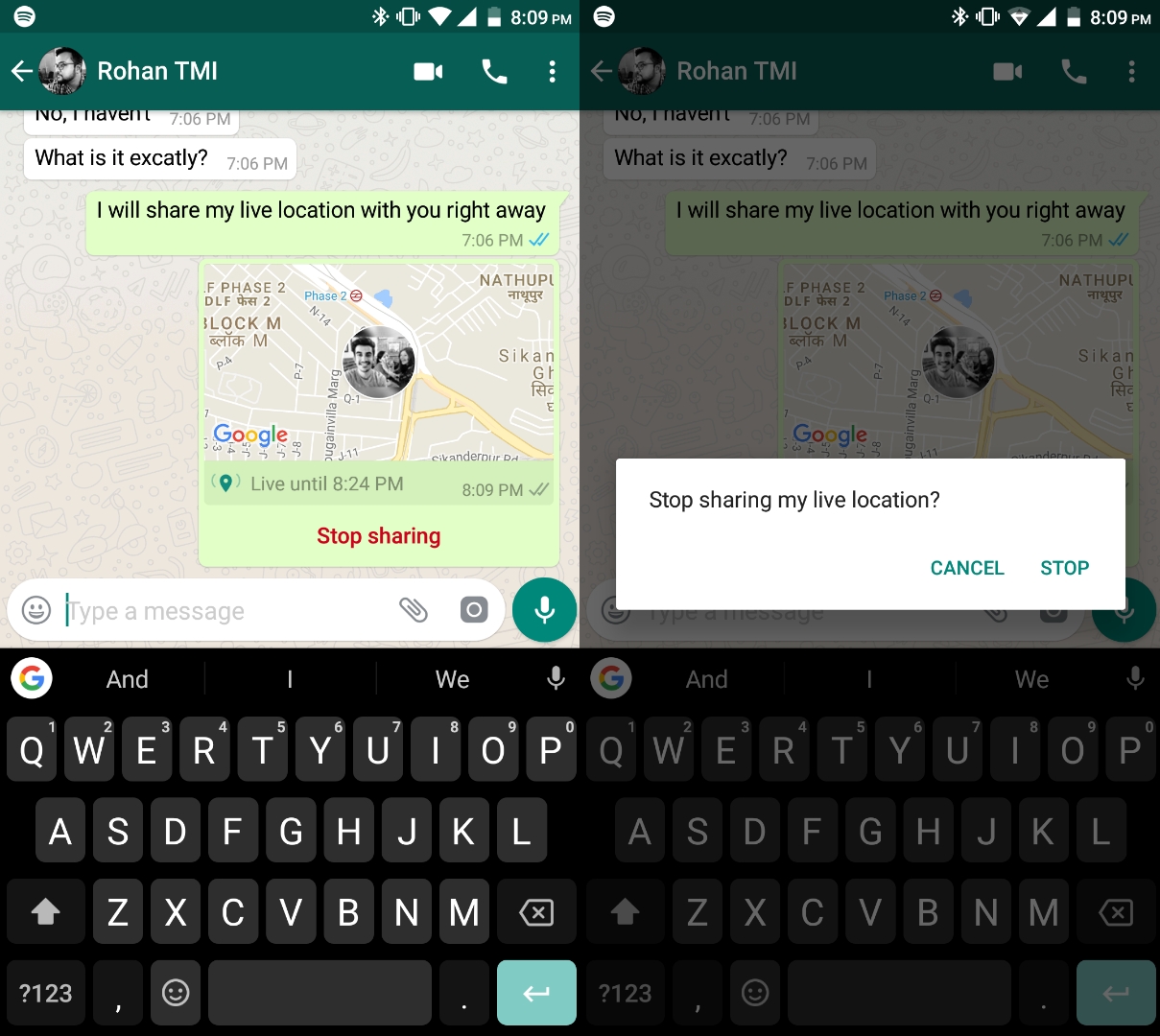 Now there are two sides to this new feature. This feature can work wonders if you in an emergency situation or you are travelling alone. However, WhatsApp is peeping into your location continuously which has given birth to certain concerns. One is that it is certainly not safe as your live location is on the internet. Second, if WhatsApp ever compromises the data, just like what OnePlus did recently, things might get into trouble. At the end, it all depends on how safely this can be laid off. Personally, we think it is a great addition but one should be careful, always. What do you think? Do you see yourself using WhatsApp's Live Location sharing feature? Let us know in the comment section below.