The Marvel Snap game now includes The Living Tribunal, a humanoid cosmic entity that has been protecting the multiverse from mystical threats since the universe began. As a member of One Above All, he is considered one of the most powerful beings. The Living Tribunal has been added to the Marvel Snap deck along with Spider-Verse characters in the new season starting in June.
If you're looking to improve your chances of winning in Marvel Snap's strategy-based card game, The Living Tribunal, this guide provides a list of the best decks worth trying. Keep in mind that there is no one-size-fits-all deck, and players may need to substitute certain cards based on their priorities to make the deck more effective.
The Tribunal Living Deck in Marvel Snap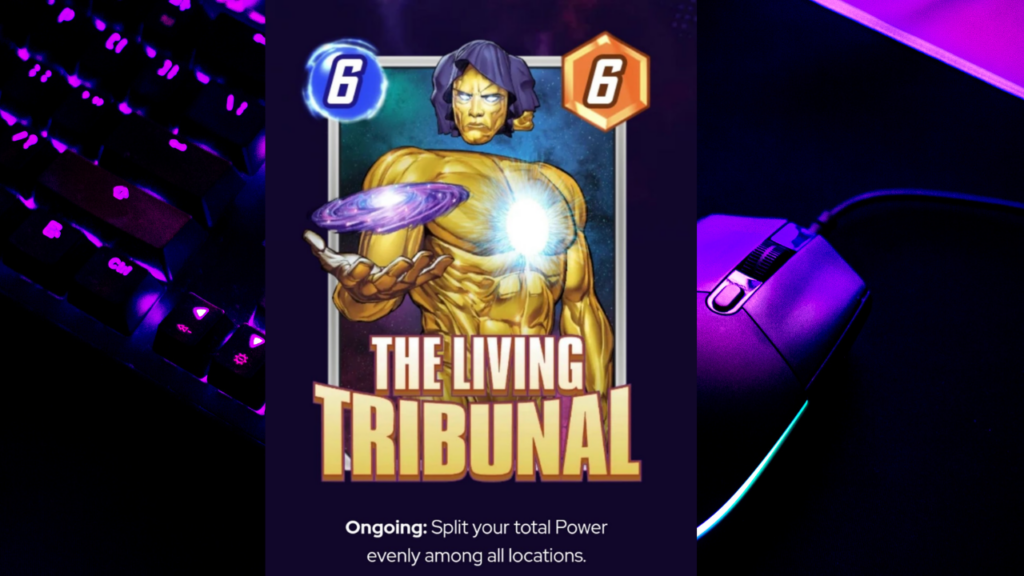 The Living Tribunal is a powerful card that costs 6 energy and can often be the key to winning a battle. When played, it adds 6 points to existing locations and distributes all powers equally among the other two locations. This ability can greatly impact the outcome of a battle.
By collecting boosters and breaking the seal, you can unlock multiple variants of The Living Tribunal, including Pixel, Flaviano, Chibi, and Dan Hipp, as well as base cards. The Chibi variety is the most prominent among them.
Following is The Living Tribunal deck that outsmarts enemies even in the worst scenario so players can snap without hesitation.
Quicksilver
Quintet
Okoyo
Medusa
Thor
Sword Master
Killmonger
War Machine
Namor
Klaw
The Hulk
The Living Tribunal
This deck has been tested and proven to be the best by multiple Marvel Snap content creators. However, it is recommended to spend time familiarizing oneself with the deck.