WhatsApp is used by billions of people worldwide, and it is claimed to be one of the most secure chatting apps by Meta, the parent company of WhatsApp. Many security measures are implemented, including end-to-end Encryption for messages, calls, etc., so nobody apart from you and the person you are texting with can access your chats. However, there are additional features you can enable to make your WhatsApp experience more secure and private. Take a look.
Turn on two-step verification
WhatsApp requires inputting an OTP it sends to your phone number when logging into your account on a new device. However, you can enable two-step verification for your WhatsApp account to add an extra layer of security so that whenever you try to log in, you'll be asked with a six-digit PIN in addition to the OTP. This way, it becomes harder for someone to log into your account if they are doing so without your consent. You can turn on the feature by going into Settings > Account > Two-step verification.
Protect your IP Address during calls
Potential attempts can be made to determine your location through your IP address while you are on a WhatsApp call with an unknown contact. Even though the calls are end-to-end encrypted, the threat of your location being exposed still lingers around. To protect you from such instances, WhatsApp recently rolled out a new feature where you can protect your IP address in calls, as these calls will be routed through the WhatsApp servers. However, you'll have to remember that this action will reduce the quality of the call. You can turn on this feature by heading over to Settings > Privacy > Advanced > Turn on 'Protect IP address in calls'.
Hide your last seen, online status, profile photo, and more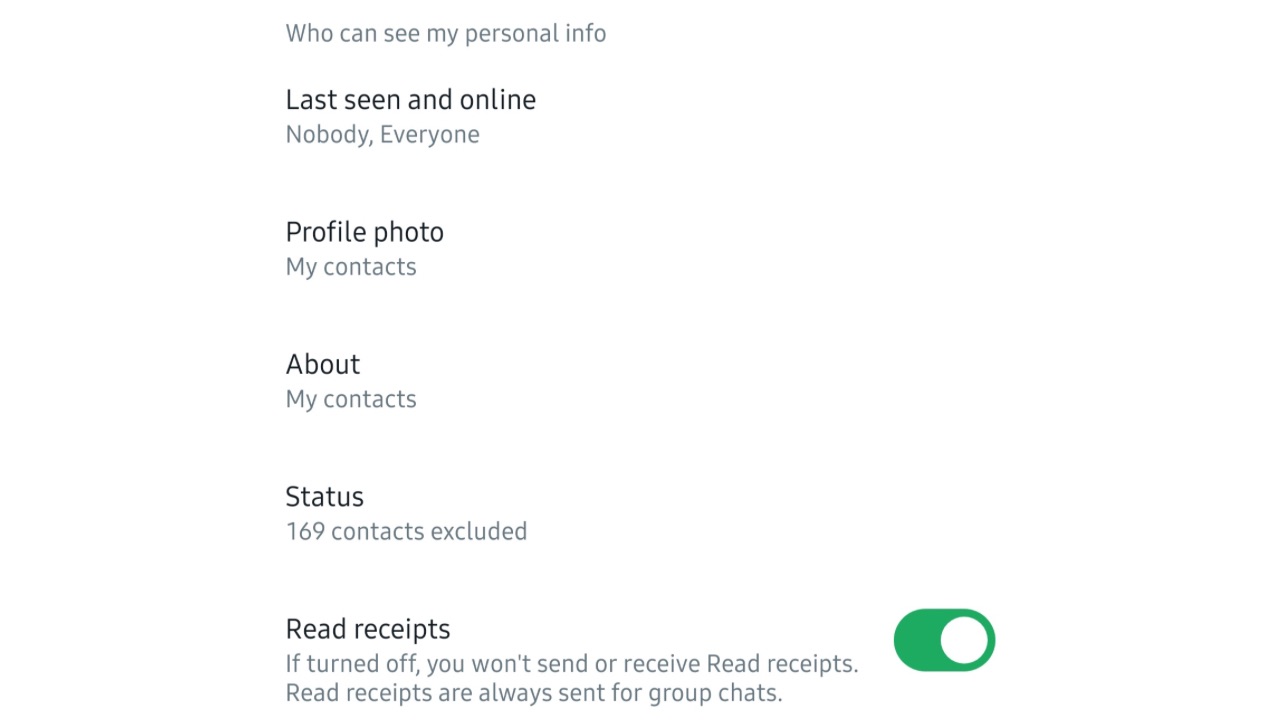 Next, WhatsApp provides you with a bouquet of options to protect your privacy from those in your contacts and those who aren't. It allows you to hide your profile photo, about and status from the people of your choice. You can set these to be seen by all your contacts, nobody, or only the contacts of your choice.
Aside from this, you can turn off 'Read Receipts'. These blue ticks appear when the person you are chatting with has read your message. Then there's an option to choose as to who can add you to groups or silence calls from unknown callers, meaning those who aren't in your phone book. You can access these features by going into Settings > Privacy. This helps make the overall experience of using WhatsApp more private and secure.
Read More: WhatsApp Beta on Android receives a fresh coat of paint
Turn on Disappearing Messages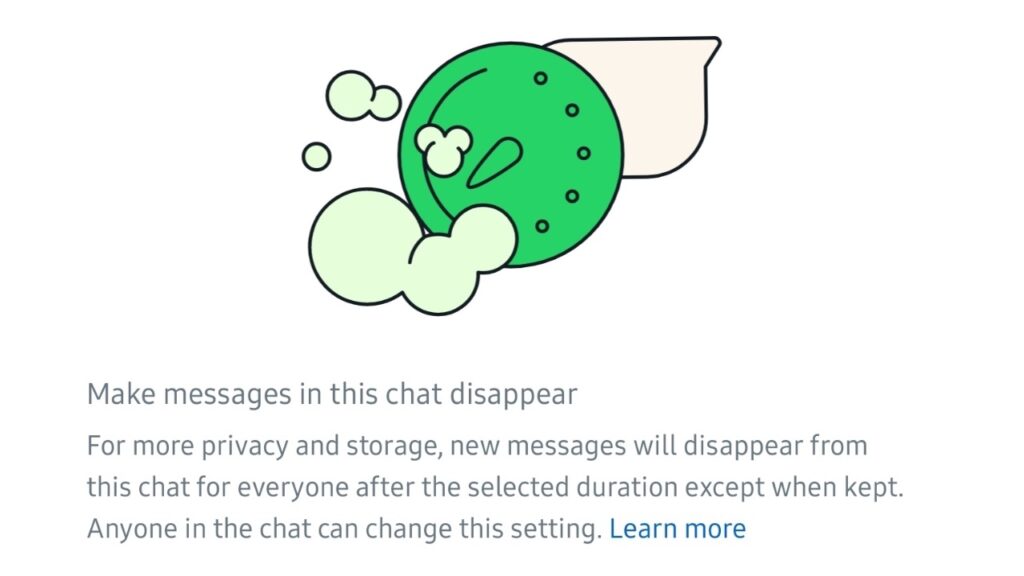 Disappearing Messages is a handy way of keeping messages from piling up or deleting those messages that are more private automatically. You can set messages to disappear 24 hours, 7 days, or 90 days after they're sent unless that message is kept. In individual chats, you or the other person can both turn on the feature.
One can also choose to keep individual messages if they want to, as long as the set duration of disappearing messages hasn't passed. Further, you can also turn on this feature for groups. You can access Disappearing Messages feature for each chat by opening the contact info page of that person > Disappearing Messages > Set the duration.
If you want all your chats to begin with Disappearing Messages turned on, go to Settings > Privacy > Default Message Timer > Set the duration. After the set duration, the messages will disappear for the new chats you begin. However, this won't affect your existing chats.
Turn on Chat lock
Chat lock is the ideal way of hiding chats of your choice behind a lock that would require your fingerprint, depending on whether you have chosen this method for unlocking your smartphone. You can lock individual chats by opening the contact info page of that person > Chat lock > lock this chat with the fingerprint. This way, your private chats on WhatsApp stay hidden from the list of all chats.
Turn on App lock
App lock is another additional security measure for WhatsApp. It works similarly to chat lock, but it locks the whole app instead of just individual chats. This means you'll first have to authenticate your fingerprint to access WhatsApp. Turn on this feature by going to Settings > Privacy > Fingerprint lock > Turn on 'Unlock with Fingerprint'.
Turn on End-to-End encrypted backup
WhatsApp allows you to take cloud backups on Google Drive or iCloud, depending on what type of smartphone you use, so you can restore your chats if you are setting up a new phone. However, these backups aren't end-to-end encrypted by default. So to turn it on, go to Settings > Chats > Chat Backup > End-to-end encrypted backup > Turn on.
You can now create a Password of your choice or use a 64-digit encryption key provided by WhatsApp. However, remember that if you lose this key or forget the password, WhatsApp won't be able to help you recover your data, and it will be gone for good.
So, these are all the features you can use to make your WhatsApp chatting experience more secure and private.