To help keep your loved ones safe, Geofencing is a reliable solution. Keep reading to learn more about Geofencing and its uses. Also, discover a reliable guide on how to track a cell phone location for free using the powerful tools of Wondershare FamiSafe.
Part 1: Dissecting the Concept of Geofencing and Its Functions
Are you new to the concept of Geofencing? Simply speaking, Geofencing implies putting a virtual boundary around an actual geographical area. Geofencing is principally a location-based service. Various applications and apps make use of Geofencing by using Wi-Fi, GPS, or cellular data signals to detect when a certain device enters or leaves an enclosed geographical boundary.
Geofencing can be accessed on almost all smart devices, including phones, tablets, and computers. You can use a program to set up a Geofence around a specific geographical area, such as market areas, schools, restaurants, and more. Whenever a device enters or leaves the Geofence, the program sends a notification alert to your device.
These days, Geofencing is used in a variety of ways. From location-based marketing to parental control apps, Geofencing can be seen everywhere. By creating personalized boundaries on virtual maps, you can track the location of your loved ones and ensure their safety.
Part 2: Wondershare FamiSafe – Set Geofences for Your Kids
Are you looking for a reliable way to keep track of your loved ones? Do you want to set geofences for your kids to keep them safe? Want to ensure the safety of your family in the real world? Wondershare FamiSafe is here to help you accomplish it all.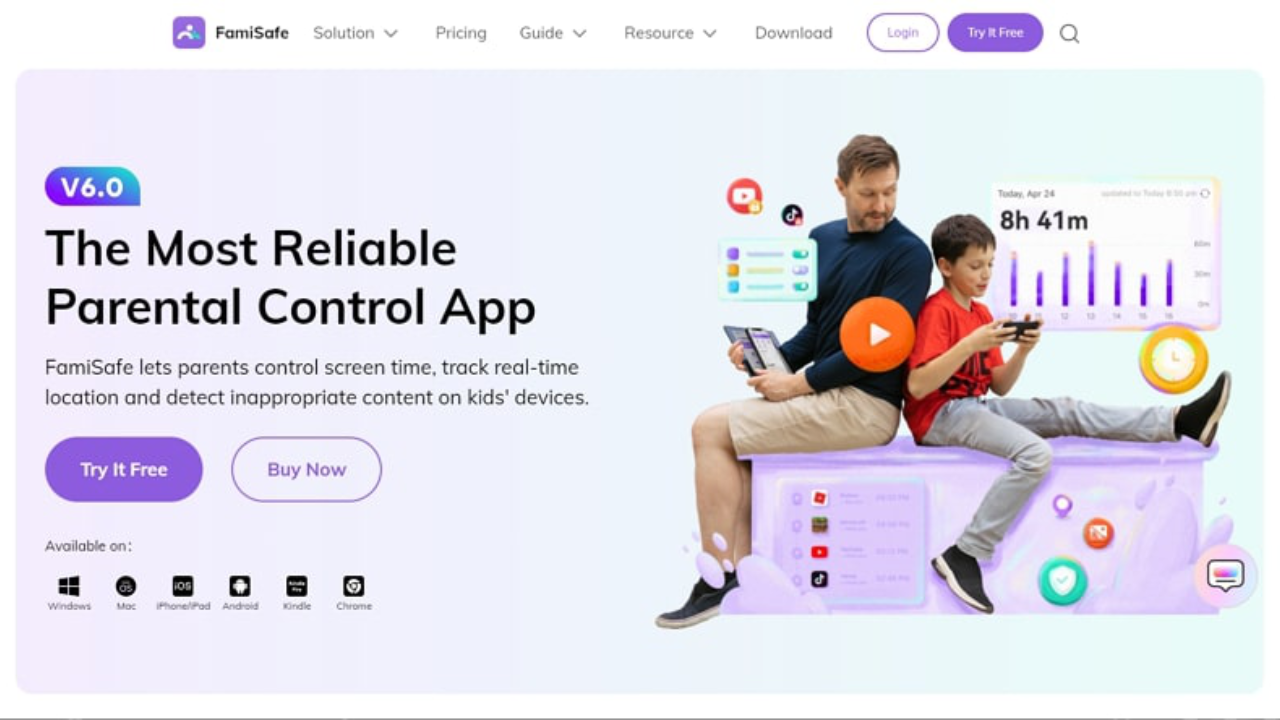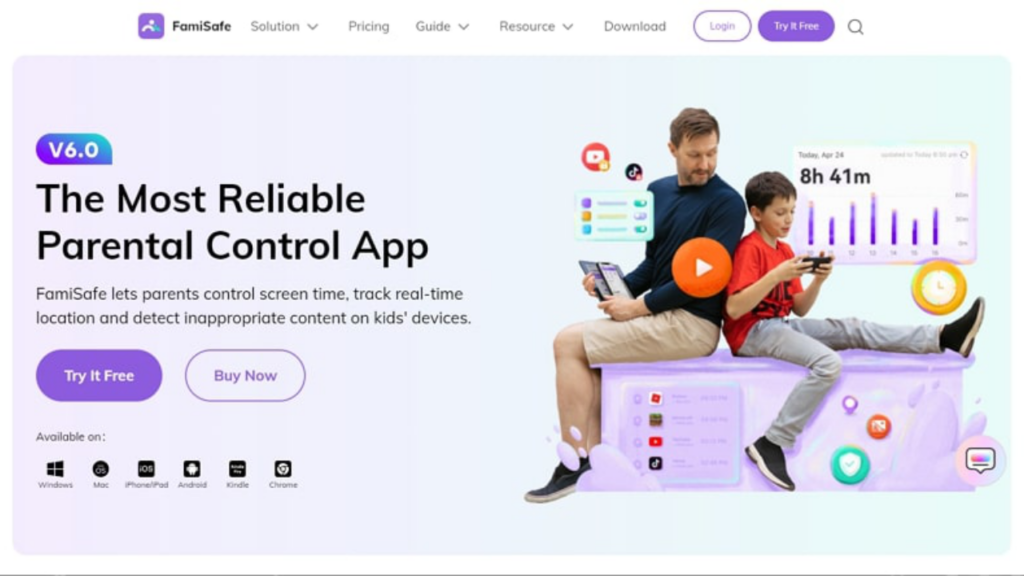 FamiSafe by Wondershare is primarily a parental control app that lets users control various activities on their kid's devices. To monitor the activities on your child's phone, you can check the screen time, activity report, app history, and more. You can also manage content and filter out inappropriate or explicit content from showing up on a device.
When it comes to geofencing, FamiSafe offers a trouble-free solution. Using its powerful tracking tools, you can get the real-time location of your kids with commendable accuracy. FamiSafe can help you set up precise geofences on a map. You can get prompt alerts when your kid steps out of the specified boundary.
Part 3: How to Set Geofencing with Wondershare FamiSafe – Reviewing the Steps
Want to set up Geofences for your kids? FamiSafe has got you covered. Here is a step-by-step guide on how to set Geofencing with FamiSafe:
Set Up Parental Device
Step 1: To get things started, install and launch Wondershare FamiSafe on your phone. Following this, tap on the "Start" button to continue setting up the FamiSafe app.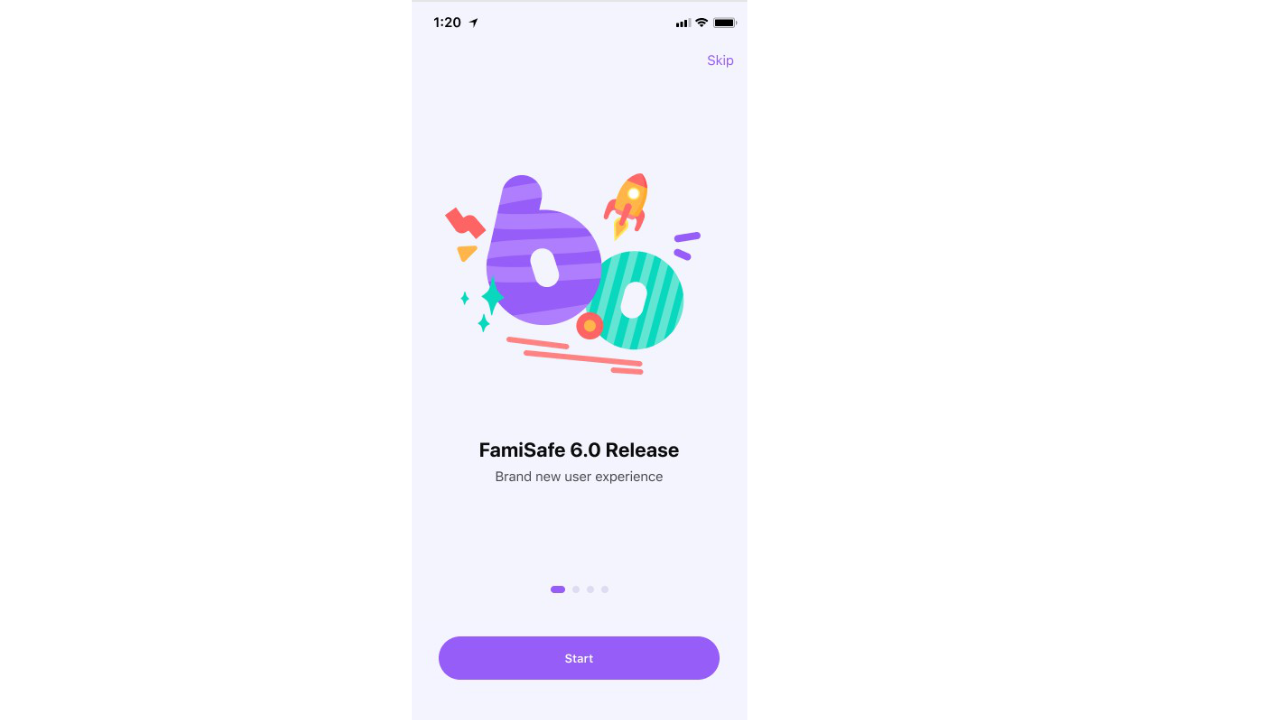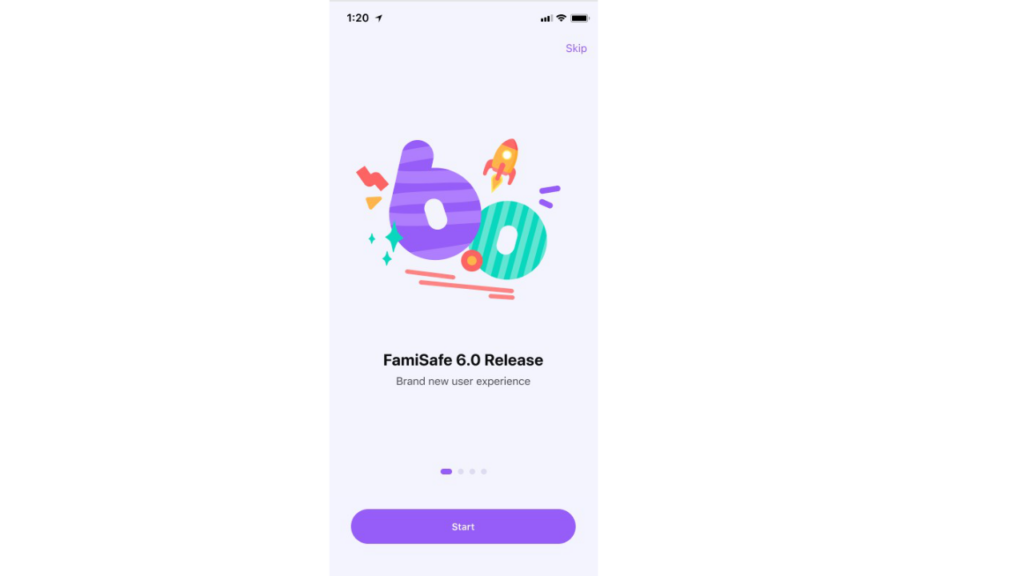 Step 2: Use your Google, Apple, or Facebook ID to log in. You can also register on the software using a Wondershare ID. Now tap on "Connect a device" to access the QR and the pairing code for your kid's device.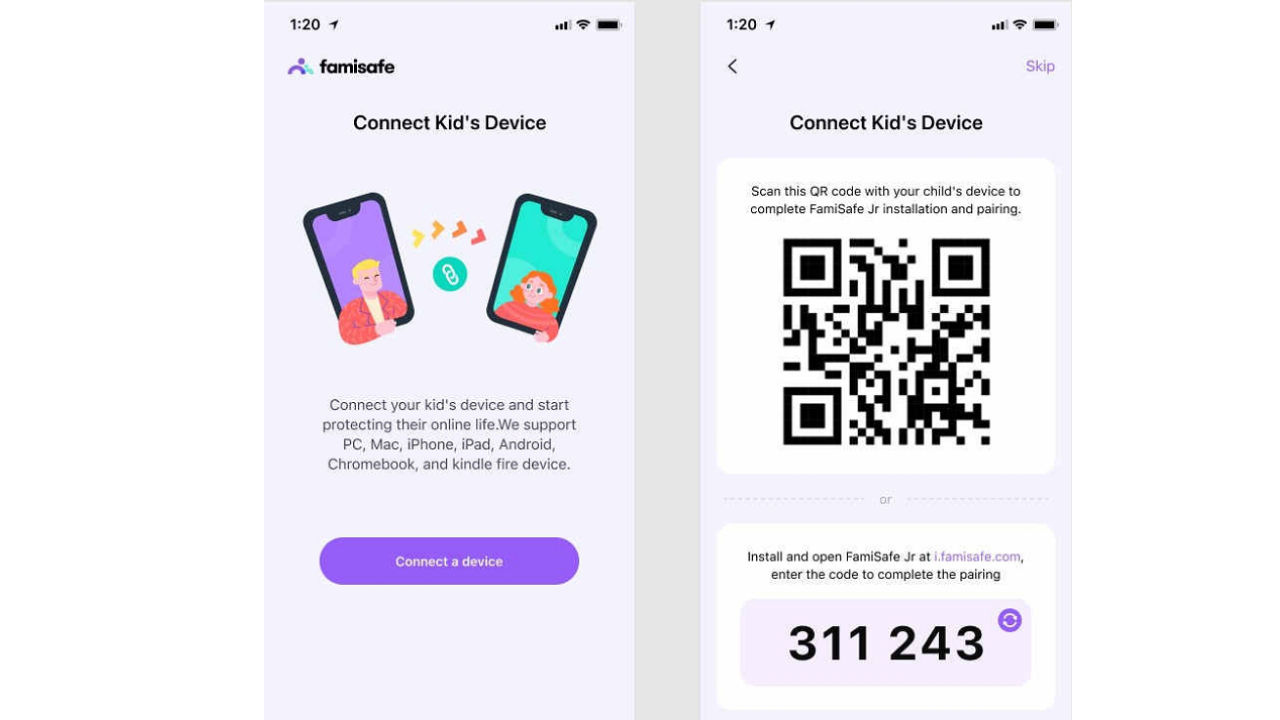 Set up Kid's Device
Method 1: You can use the "Scan QR Code" button on your kid's device to pair it with your own phone.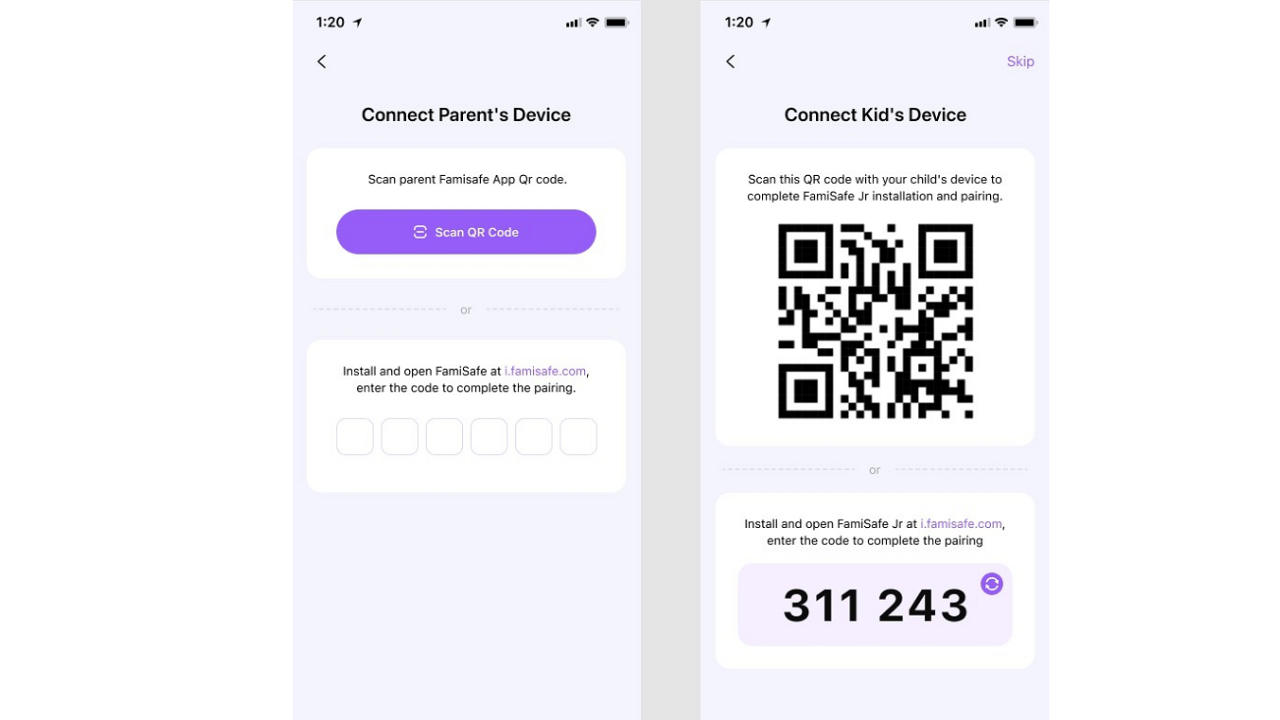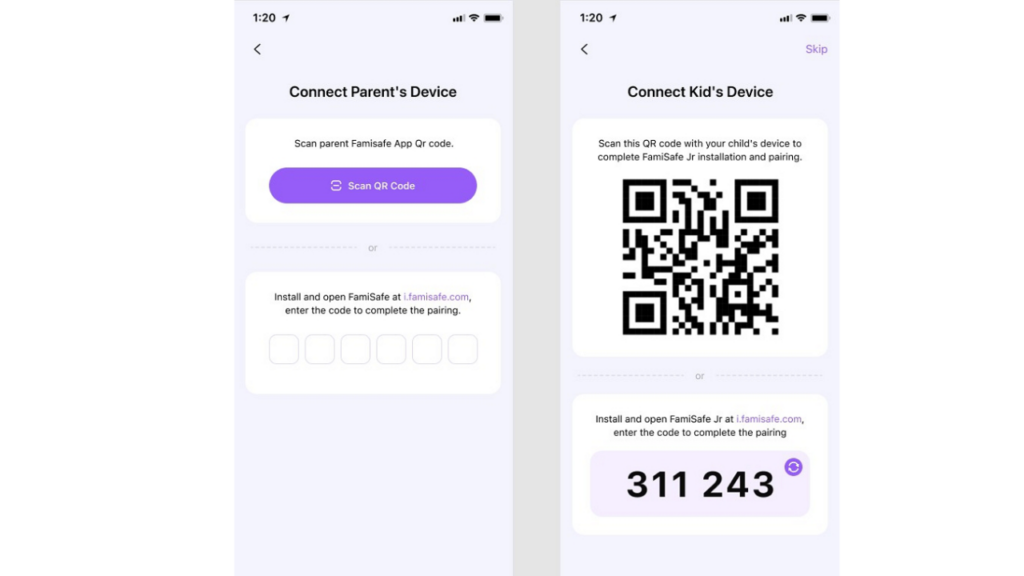 Method 2: Alternatively, install FamiSafe Jr. from Google Play or the App Store. After launching the app, tap on "Start." Use the pairing code on your device to complete the process.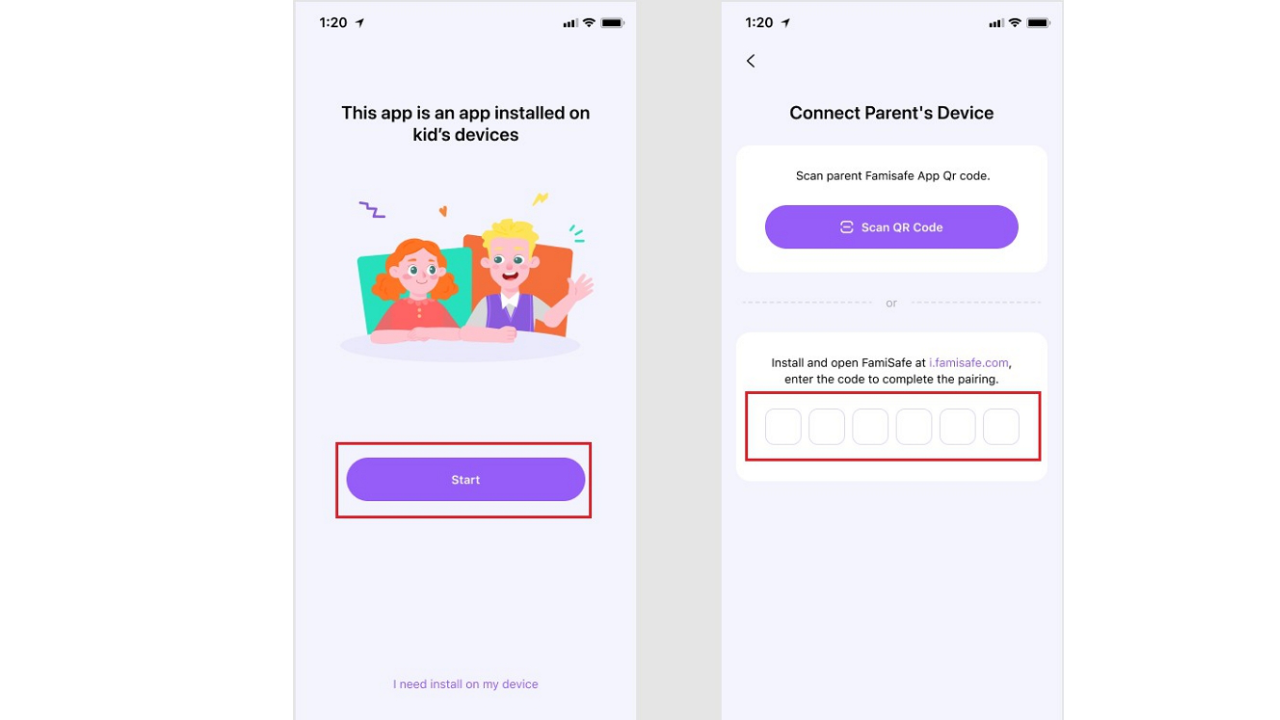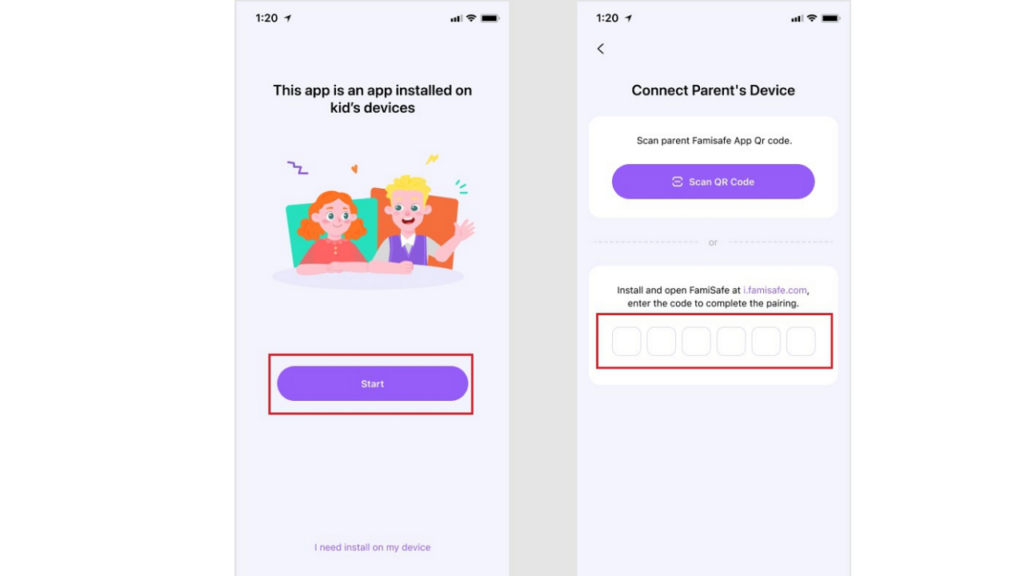 Give Permission to FamiSafe
To proceed with the setup, you need to grant access to certain permissions on your kid's phone. Here are the steps for that:
On Android Devices
Step 1: Activate the "Accessibility" option to allow the program to access the required data. Next, activate the "Run in background" permission so that the program can block apps.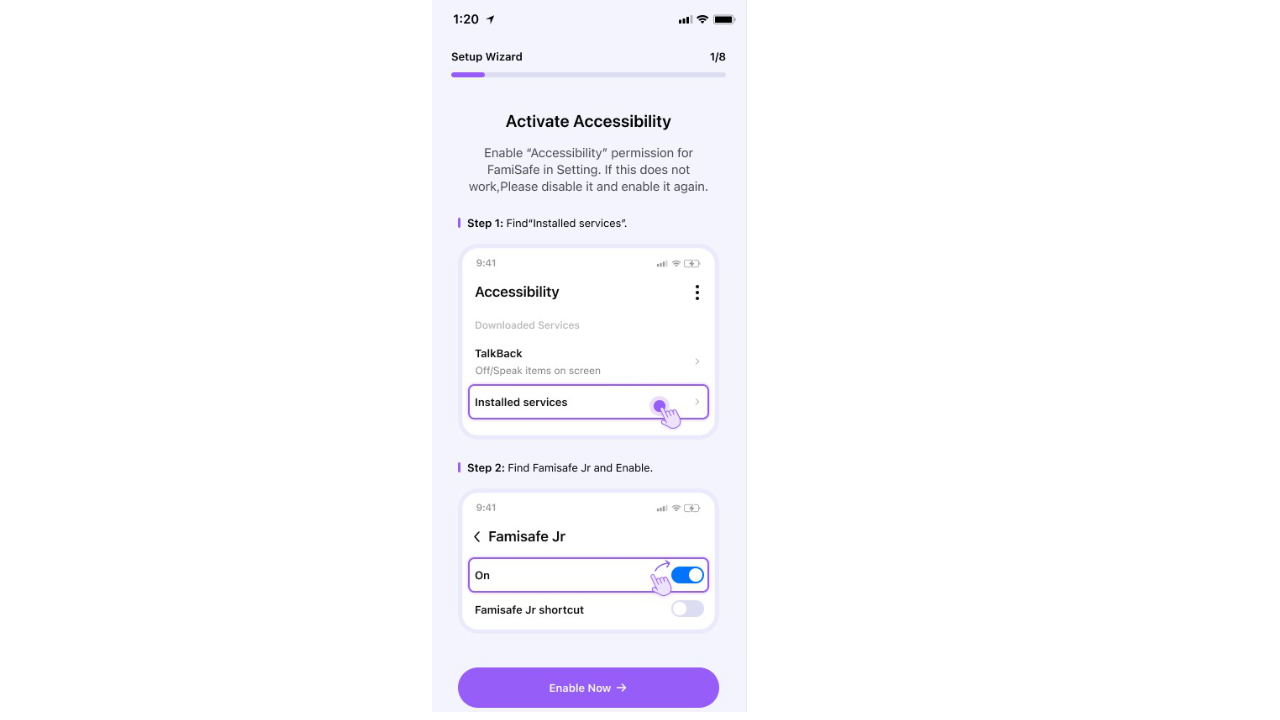 Step 2: Enable "Display over other apps" so FamiSafe can interfere with other apps. Following this, allow "App Supervision" to enable FamiSafe to obtain detailed app activity reports.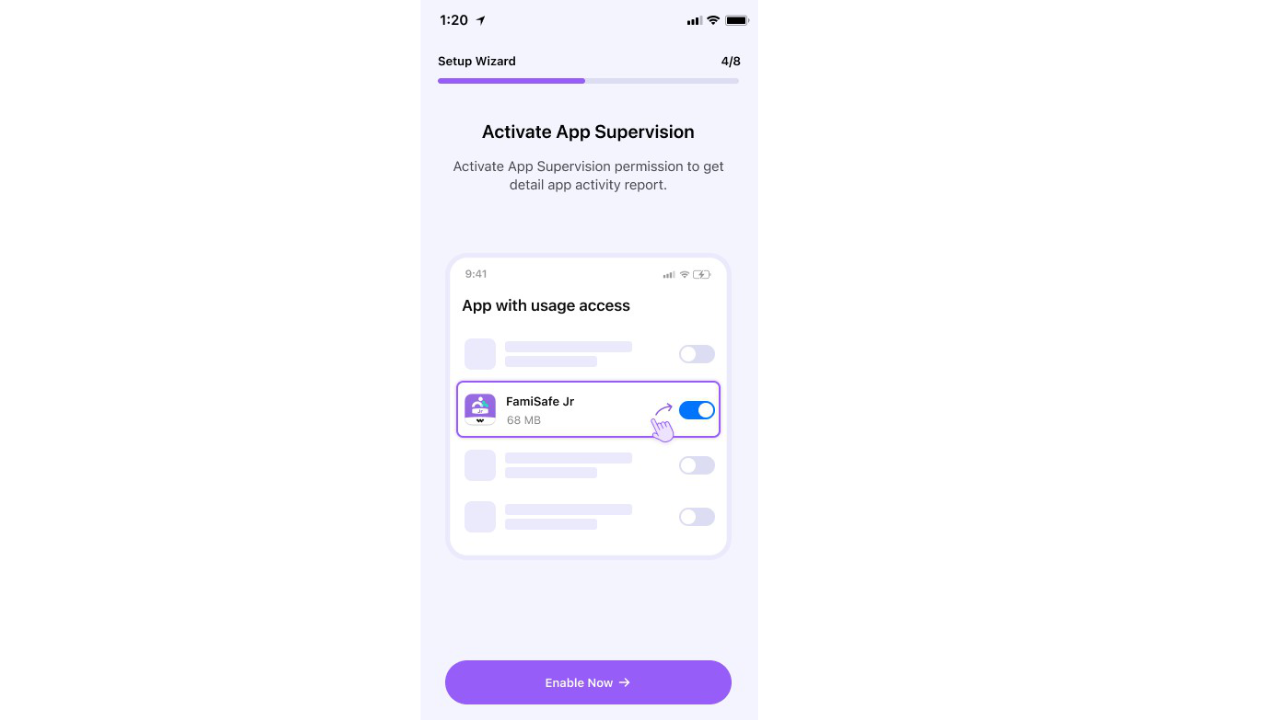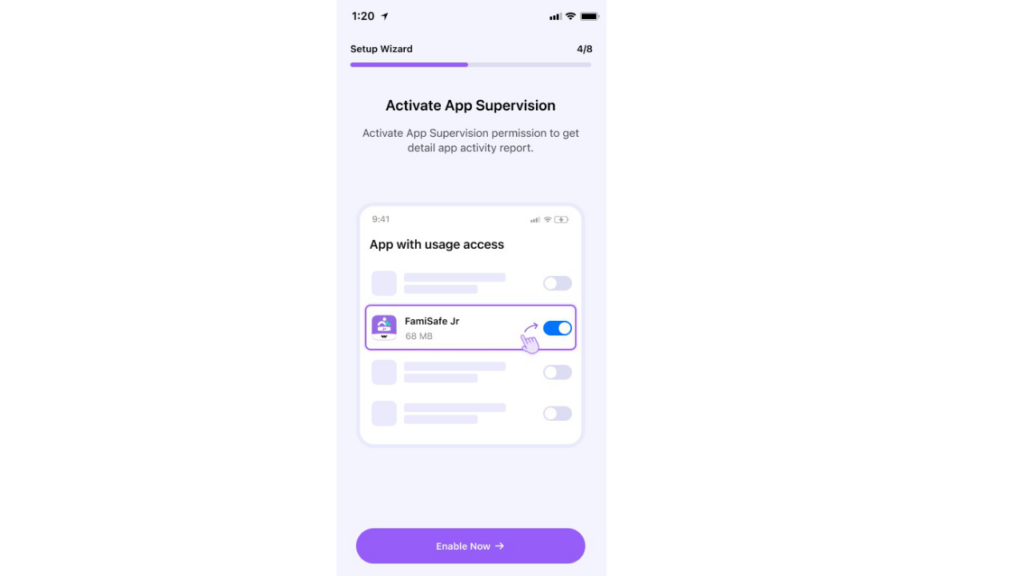 Step 3: Activate "Notification Access" to capture the incoming notifications on your kid's phone. To allow FamiSafe to set screen time and prevent uninstallation, enable "Device Administrator Permission."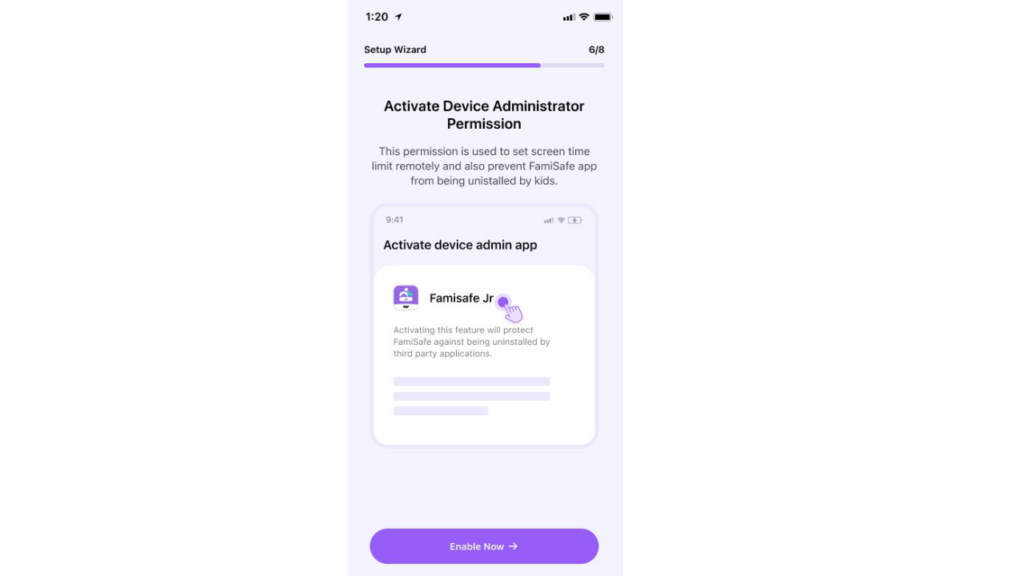 Step 4: Now enable the "Autostart" permission and set the "Battery Saver" option to "No restrictions." Lastly, activate "Location Services" on your kid's phone for location tracking, Geofencing, etc.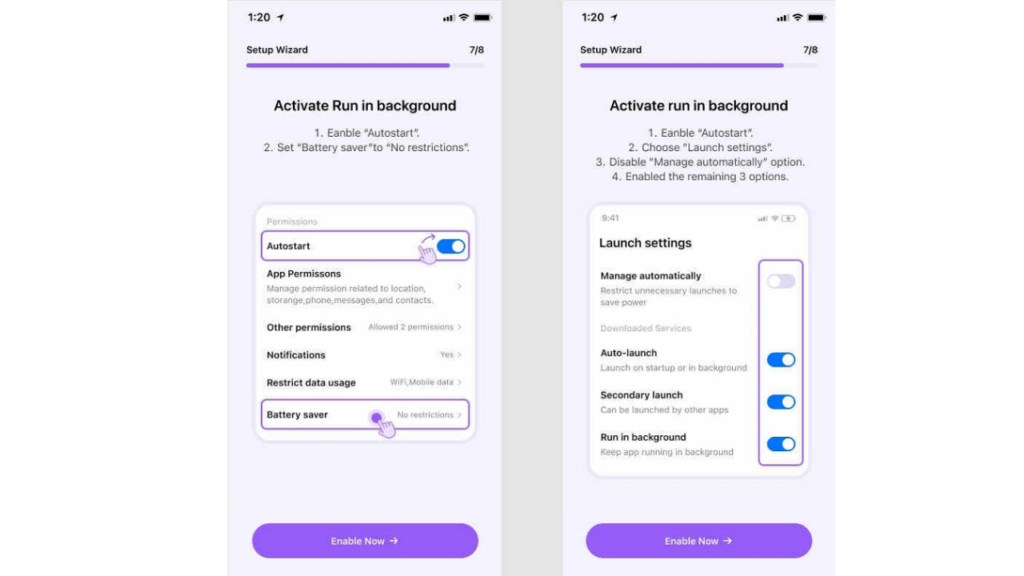 On iOS Devices
Step 1: Go to "Settings," then navigate to "FamiSafe" and tap on "Location." From here, choose the "Always" option.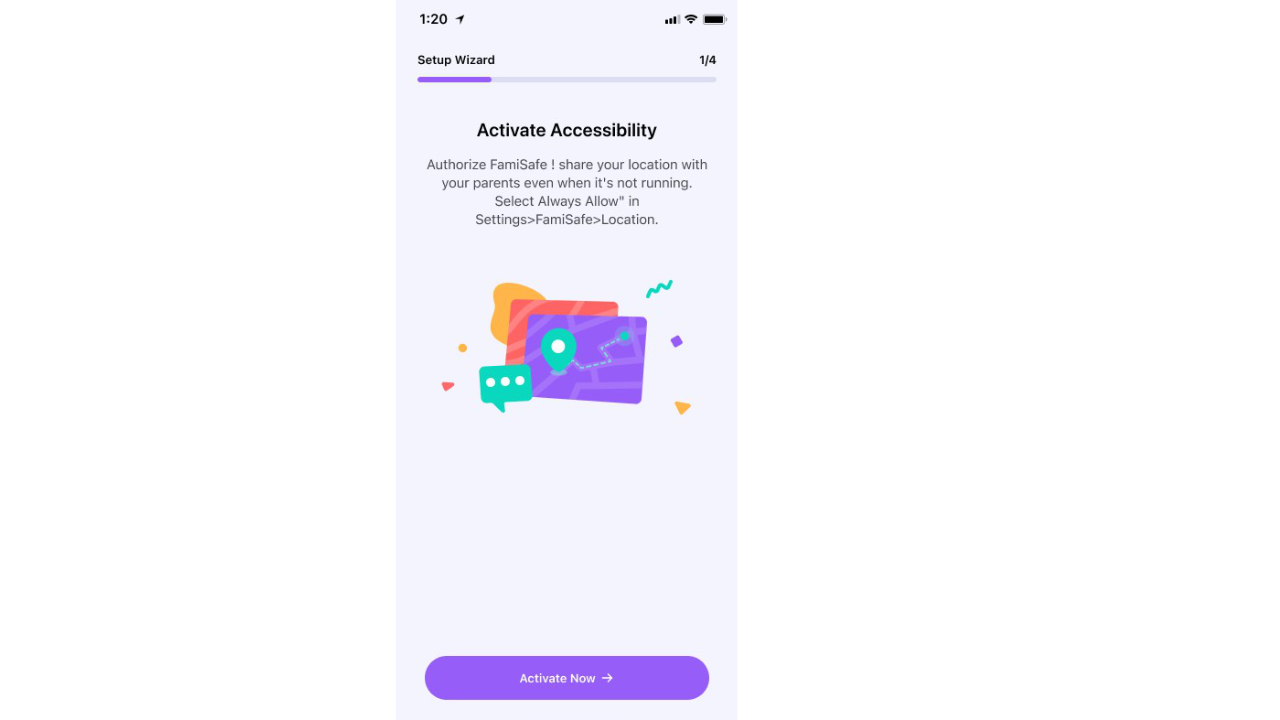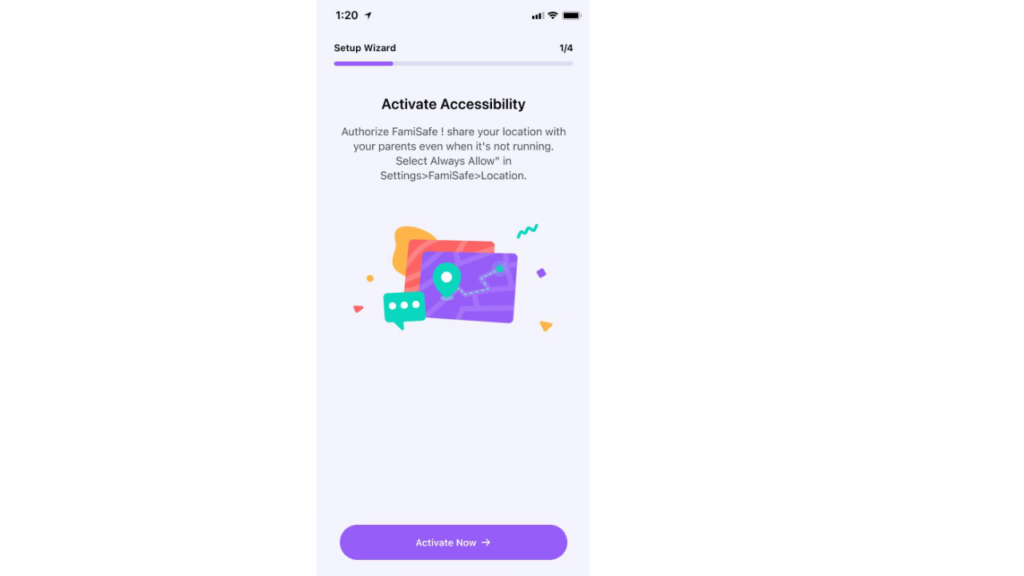 Step 2: Now, install and manually activate the iOS profile so that FamiSafe can monitor and control your kid's device. Then follow the instructions present on the screen to allow all required permissions.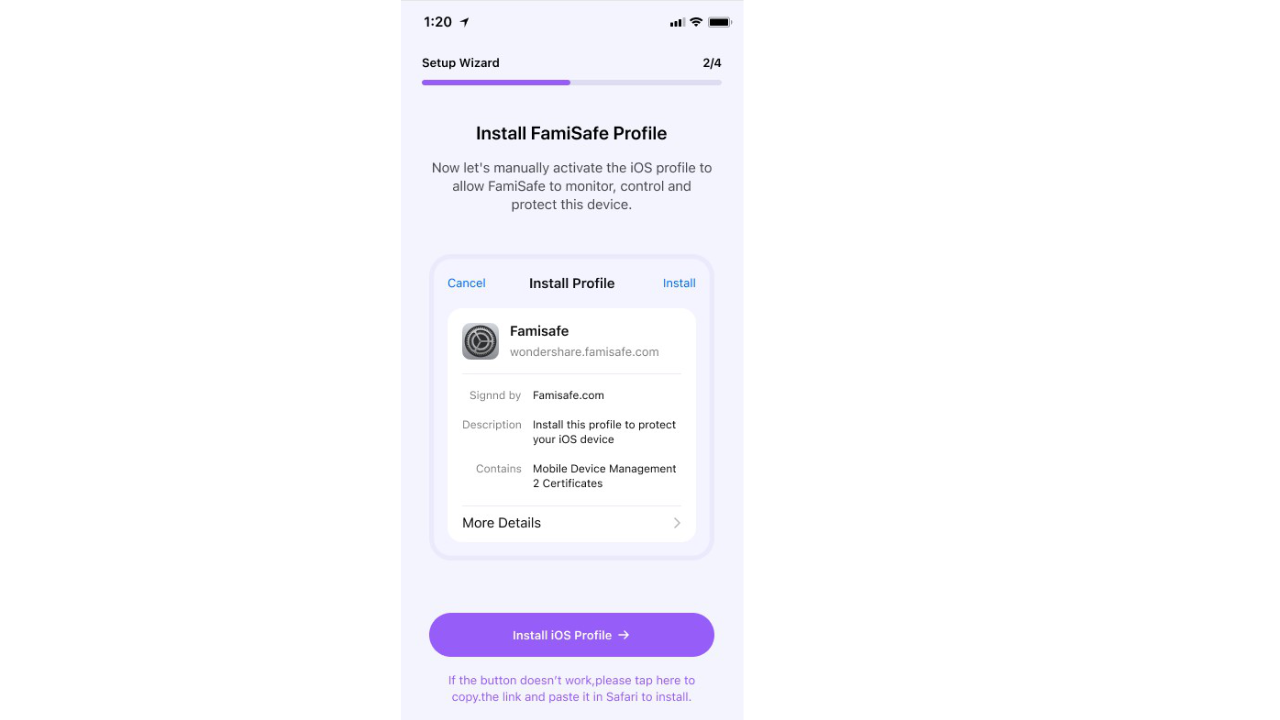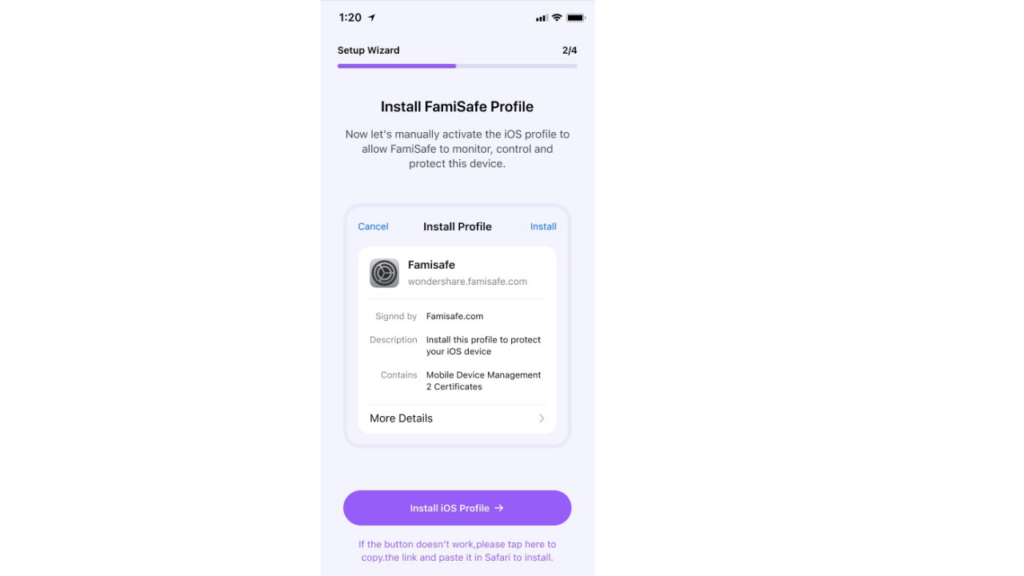 Step 3: Afterward, access "Settings" and navigate to "Safari." Find "Content Blockers" from there and enable FamiSafe.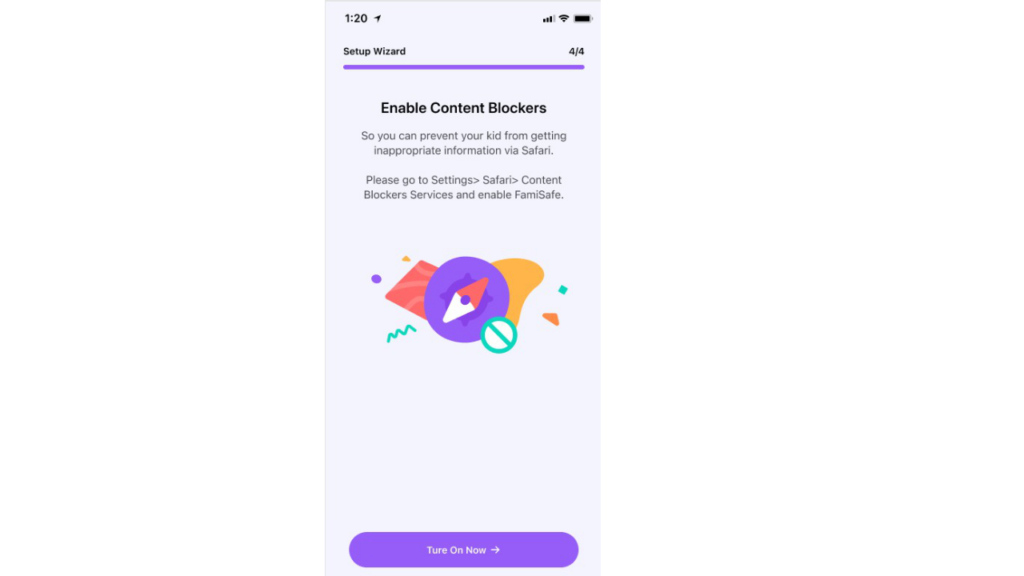 Set Geofence
Step 1: Now go to "Features" on the FamiSafe app. and select "Geofences." Next, select the geofence type you want to create, such as school, home, or another place. You can now enter a name, then search for your desired location.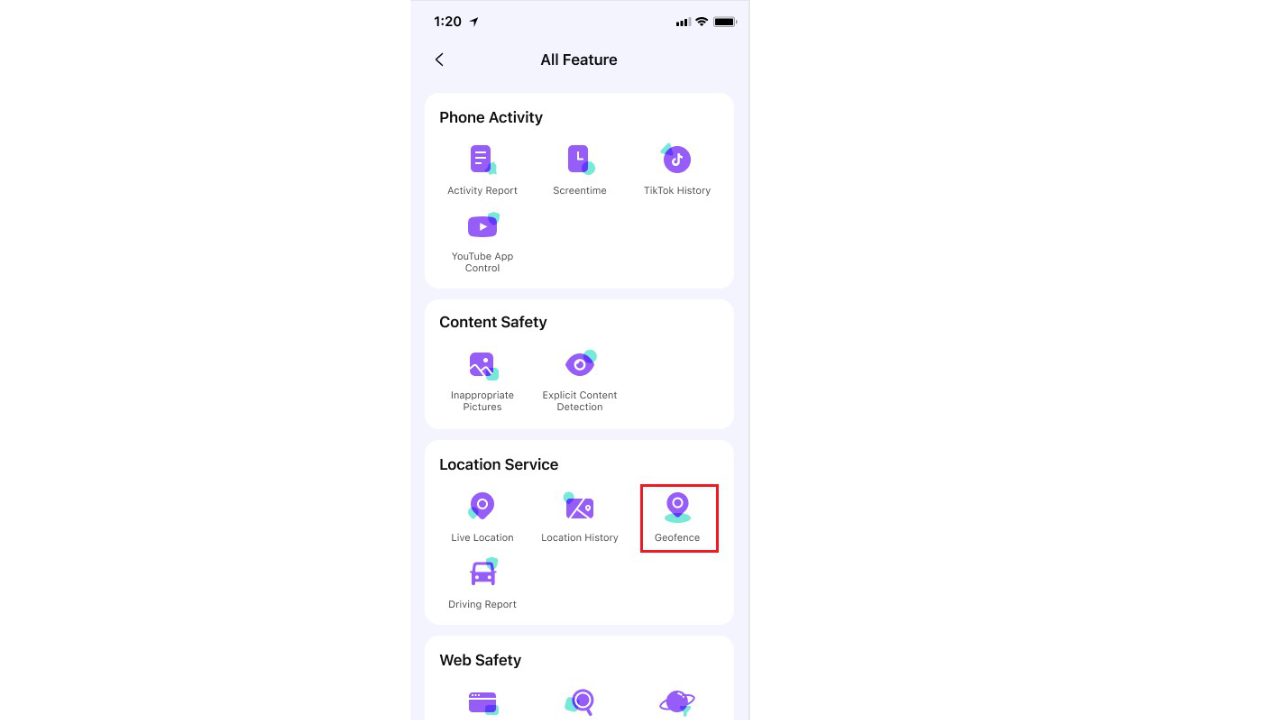 Step 2: Now select the range and boundary of your geofence. Tap the "Save" button to confirm the geofence. Now, whenever your kid enters or leaves the specified area, you will get a notification on your phone.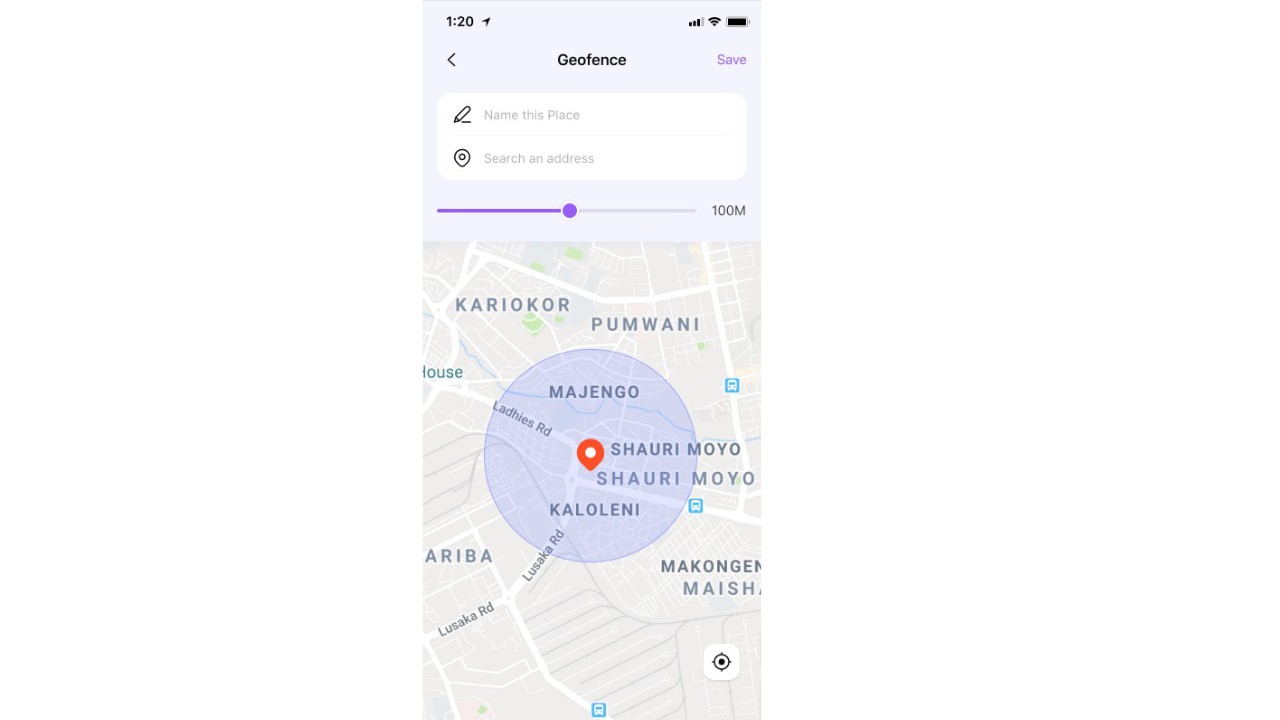 Wrap Up
Geofencing is a simple and effective solution that can help you track the location of your family in real time. Using the geofencing feature of Wondershare FamiSafe, you can easily keep an eye on your child's whereabouts. You no longer have to worry about your kid's safety in the online or real world now. Always keep your kids in safe places using the reliable tools offered by FamiSafe.