There is no doubt that humans today depend on their phones for daily tasks, and the idea of functioning without them seems daunting to many. In some scenarios, your nightmare can become a reality, and your iPhone can get disabled, so you won't be able to access it. This occurs because of consecutive failed attempts at unlocking your phone, and you might have searched multiple times on how to unlock iPhone without a passcode. Fortunately, the process of unlocking has become easier than ever with Dr.Fone – Screen Unlock (iOS), so you don't have to be concerned about a disabled iPhone anymore.
Part 1: Why Did Your iPhone Get Disabled? Looking Into the Facts!
Like many other devices, iPhones ensure data security through a passcode that users have to enter to unlock their iPhones. However, it is very common for people to forget their passwords and end up entering the wrong ones. Inputting the incorrect Password over 5 times can get you into serious trouble. iPhones get temporarily disabled for a set period, depending on the number of failed unlocking attempts.
Consecutively, using the wrong password seven times in a row can prevent you from using your phone for 5 minutes, and nine attempts can extend this time to 60 minutes. On the 10th attempt, the device gets disabled without a time limit, self-destruct mode turns on, and all stored data is removed if the "Erase Data" feature is enabled. Sometimes, keeping your phone in your bag or pocket or handing it over to a kid can also lead to unintentional passcode entering. This means you need access to a tool that can unlock your iPhone and get you out of a stressful situation.

Part 2: A Detailed Overview of Dr.Fone – Screen Unlock (iOS) For Unlocking iPhones

Dr.Fone – Screen Unlock (iOS) is the only tool that can successfully unlock your iPhone so you can use it. Being an intelligent and efficient tool, it can remove both iPhone and iCloud locks. Whether you want to remove Face ID, Touch ID, or passcodes, you can rely on Dr.Fone. Other types of lock screens, including screen time passcode, can be removed as well in just a few minutes.
The best feature is that it is simple to use, so no technical knowledge is required. Dr.Fone – Screen Unlock keeps getting better as it also allows you to access your iPhone if you forget the iCloud password or Apple ID. Users can unlock Apple ID even if Find My iPhone is enabled. You don't need to be worried about data loss after removing MDM because Dr.Fone can bypass or remove MDM on iPhone and iPad as well without removing data.
Part 3: Steps to Unlock Your Disable iPhone with Dr.Fone – Screen Unlock
Now, let's see the simple steps to unlock your disabled iPhone, so you never get stuck on the irritating message that prevents you from using your phone: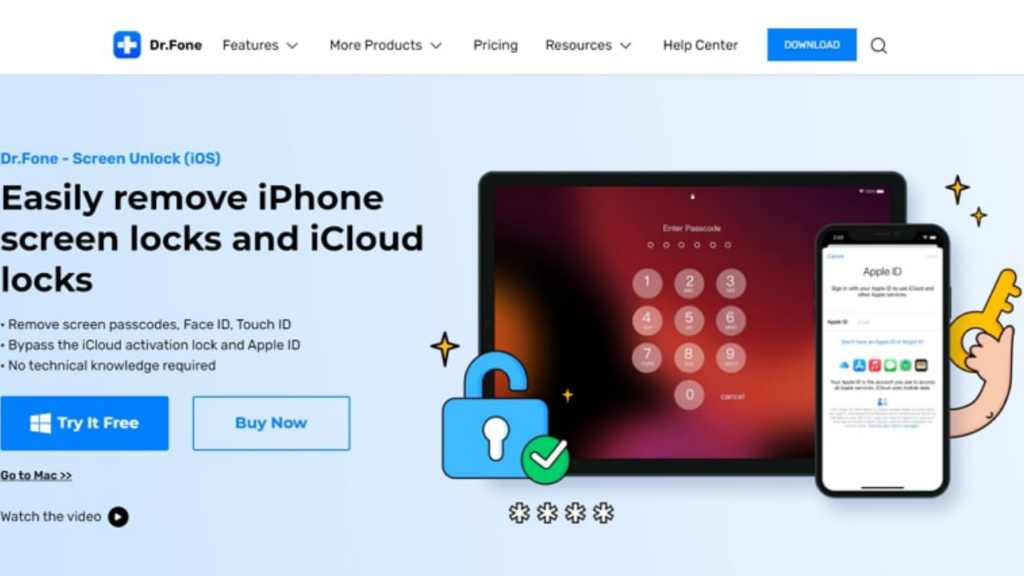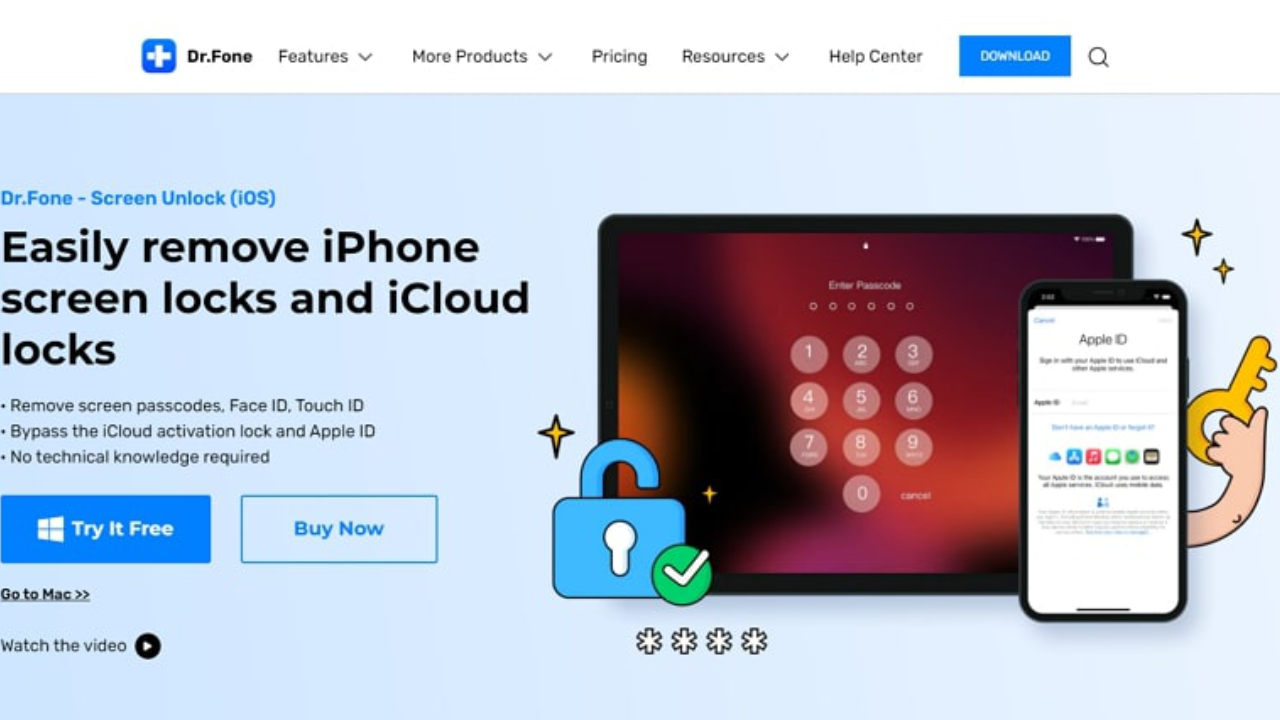 Step 1: Launch and Connect iPhone
First, install and launch Dr.Fone's mobile toolbox on your computer. You will see different tools offered by Dr.Fone, so select the "Screen Unlock" option. Use a lightning cable to connect your iPhone to the computer. Next, click on the "Unlock iOS Screen" from the Screen Unlock window.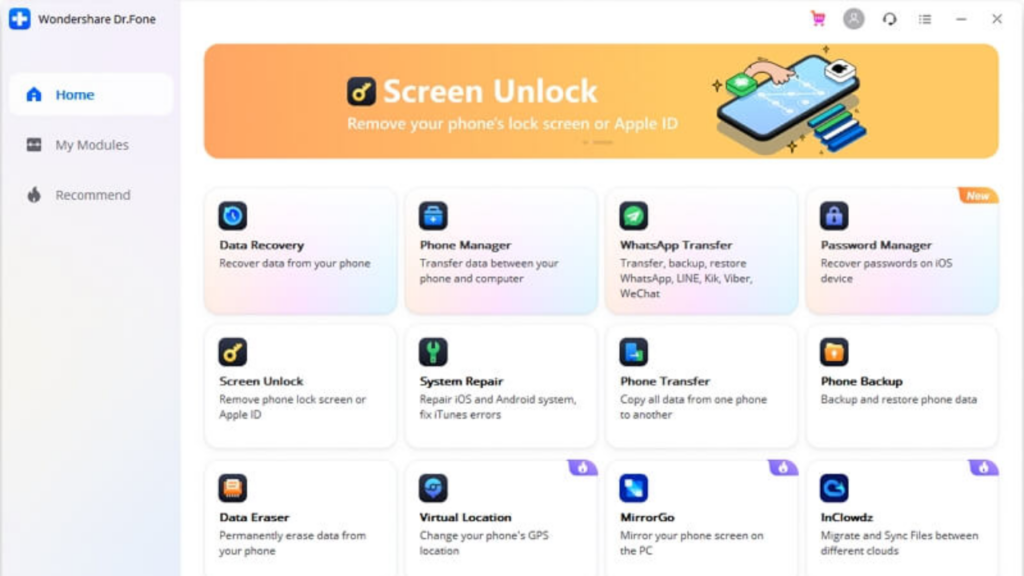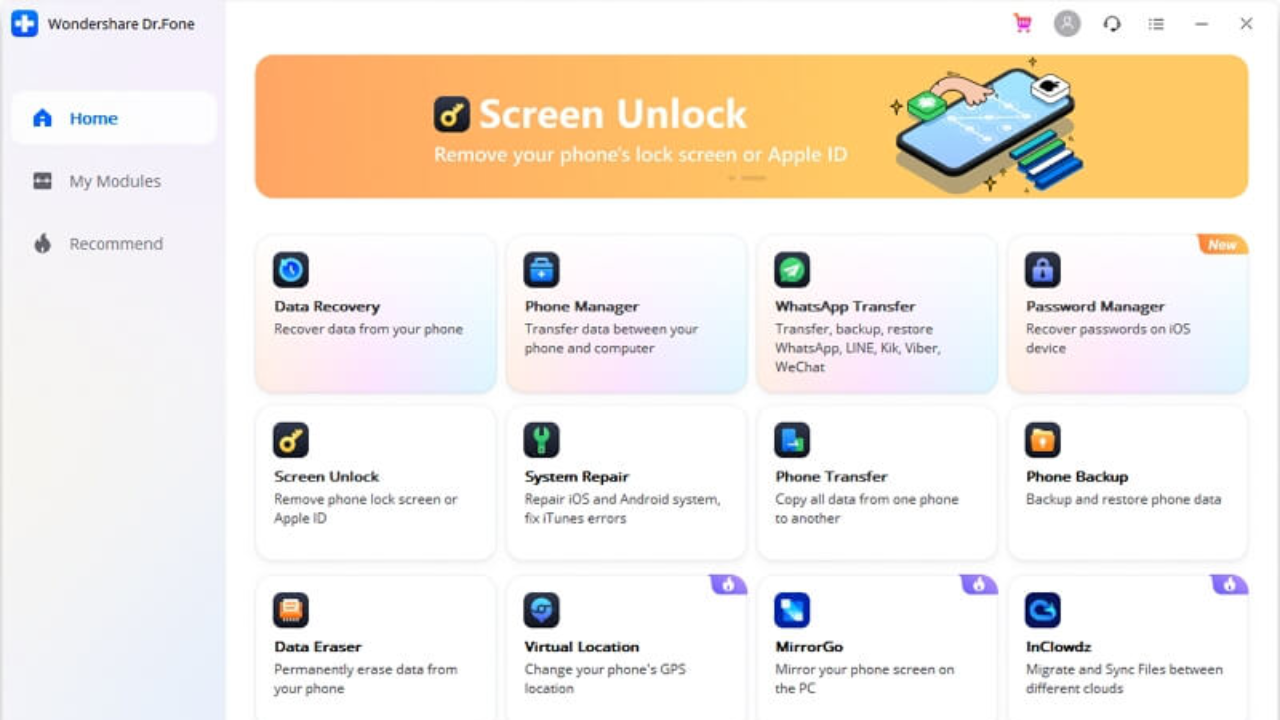 Step 2: Boot iPhone in Recovery mode
To bypass the iPhone lock screen, boot it in Recovery or DFU mode. The method to boot depends on your iPhone's model. If, due to some error, you cannot activate the Recovery mode on your iPhone, check the DFU guide at the bottom of the Screen Unlock window to enable DFU mode.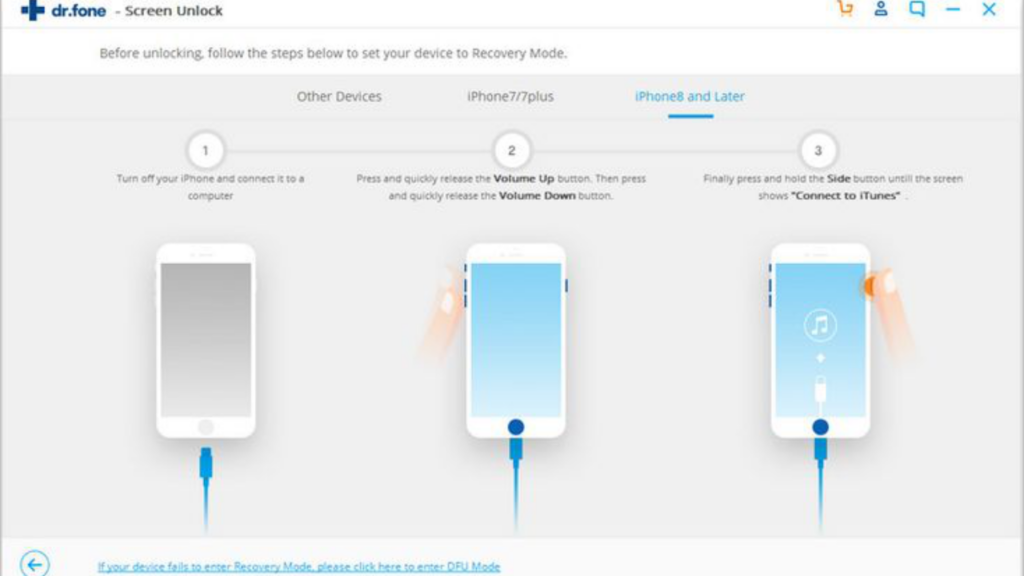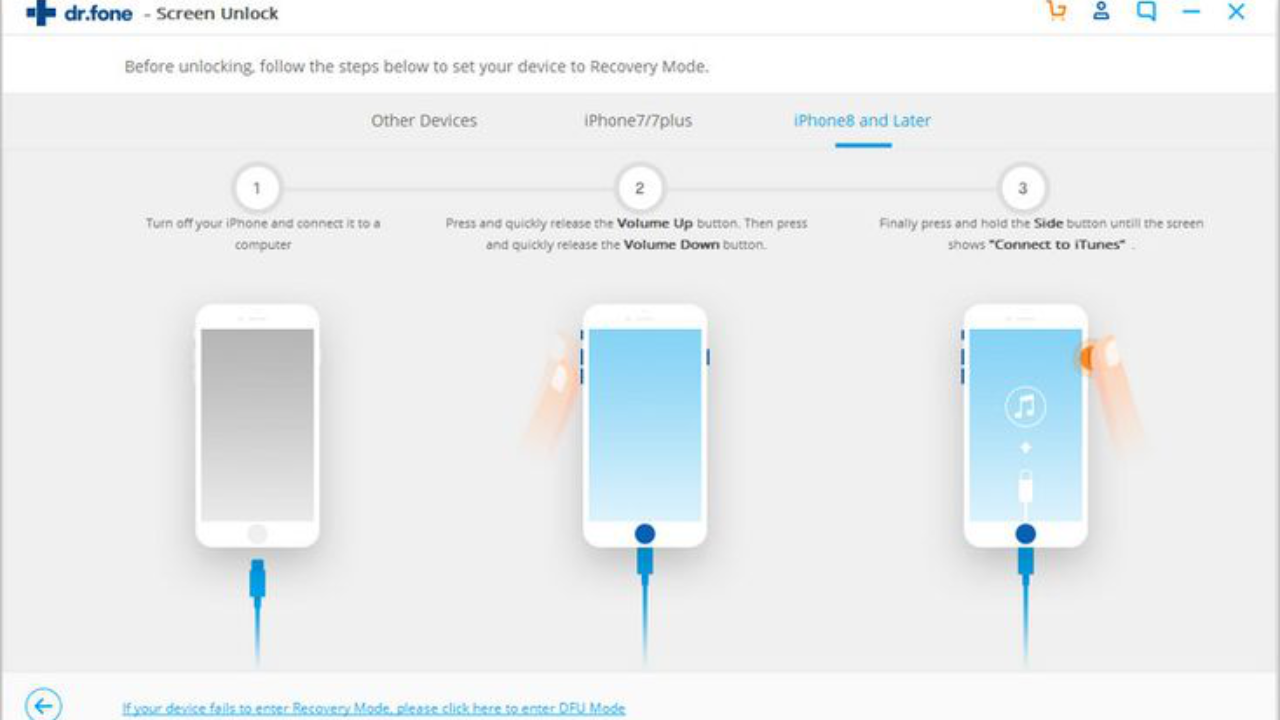 Step 3: Verify Device Information
Dr.Fone will automatically detect your iPhone model and display the information on the screen. You only have to verify the iOS version, and if it's incorrect, then you have to select it from the list provided. Next, download the firmware for your device.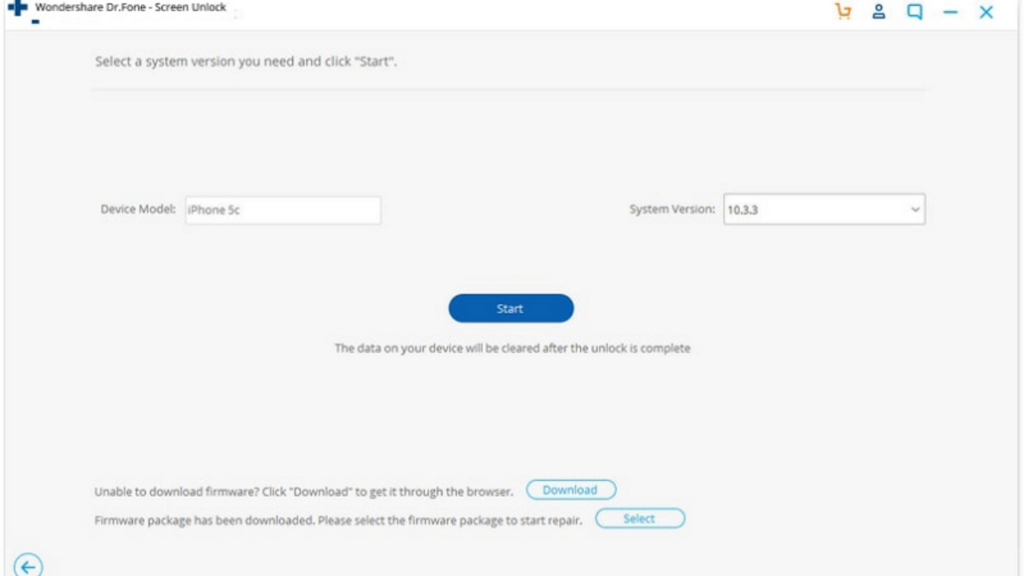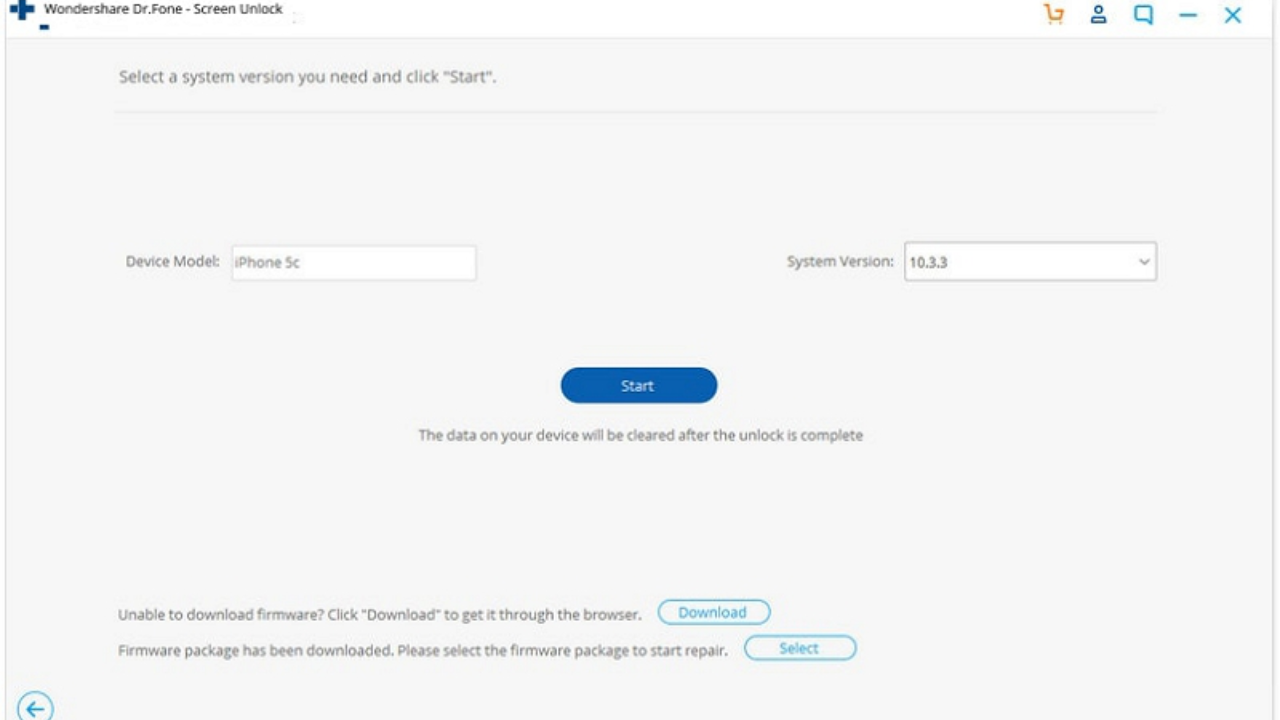 Step 4: Unlock iPhone Screen
Finally, you can click the "Unlock Now" option. In just a few minutes, you will be able to use your phone. Your iPhone will be unlocked, but all of your data will be removed as well. As of now, there is no method that can unlock your iPhone without data loss.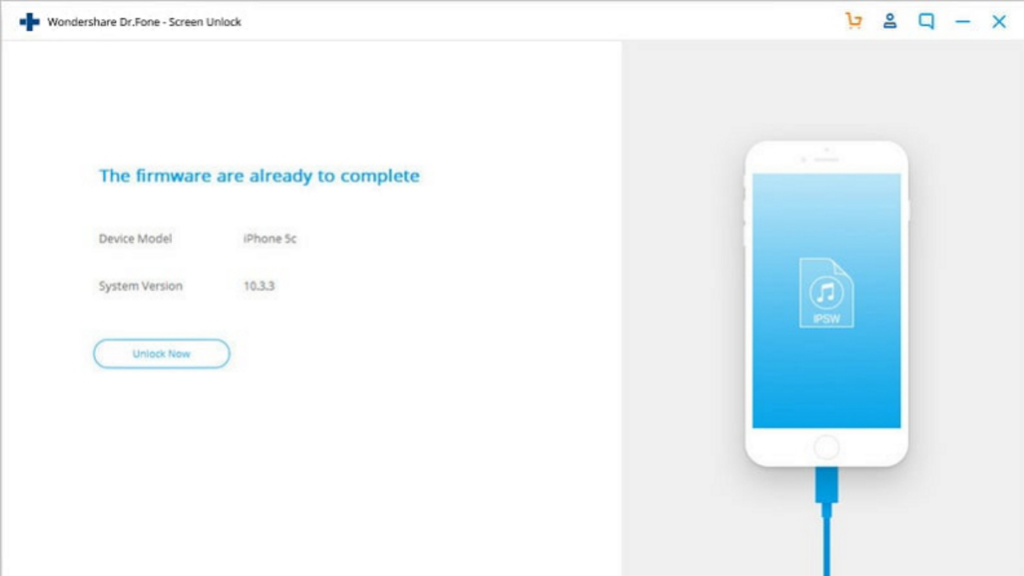 Conclusion
As an iPhone user, you can now be at peace knowing that Dr.Fone – Screen Unlock can help you whenever your phone gets disabled. Anyone can use the tool because of its simplicity and user-friendly interface. So try out the tool for yourself and fix your disabled iPhone.