Everyone hates zombies games so much that today app developers have made a lot of such games for Android devices. Although many of them seem to be based on some out of the world concept, some come out as sheer disappointment.
So if you are also one of those who like fighting for the humanity sake, then here we present to you our top 5 list of Zombie killing action games for Android devices.
The Samurai versus Zombies is a story about our little samurai friend who is out on a mission to free his village from zombie foes.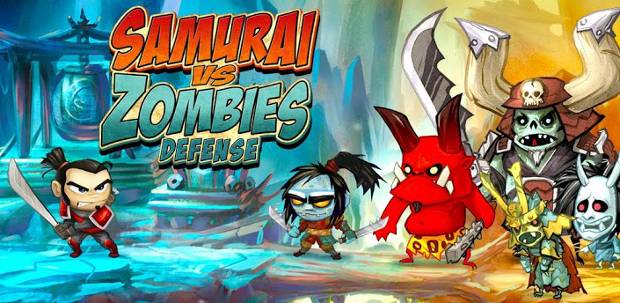 His sword and his bow and arrow are his only weapon and as he advances, he can summon newer powers like a hurricane or can call upon special fighters to help him kill zombies. You have to control the movement of the samurai and make sure he does not get killed before killing the zombies. The samurai has an ever regenerating health that is good otherwise standing against waves of zombies would have been difficult.
Make sure that you upgrade the powers and skills of the samurai with each passing wave and for that you need coins which are obtained by slaying zombies. All in all the game promises hours of fun and strategising as to what you need to summon and how.
###PAGE###
Dead Trigger
Remember popular zombie movie – 28 Weeks later? Well the game – Dead Trigger – is somewhat similar to the film's storyline. The world suffered a massive blow from the killer zombie making virus and now you and other survivors are trying to make the ends meet by simply shooting and killing the innocent (Pun) but cannibalistic natured zombies who meet you on the way while performing day to day tasks.
The tasks include collecting supplies, safeguarding or barricading door, travelling and much more exciting things to do. But ultimately all you need is point, aim and shoot and bam there goes a zombie with head exploding in full gory.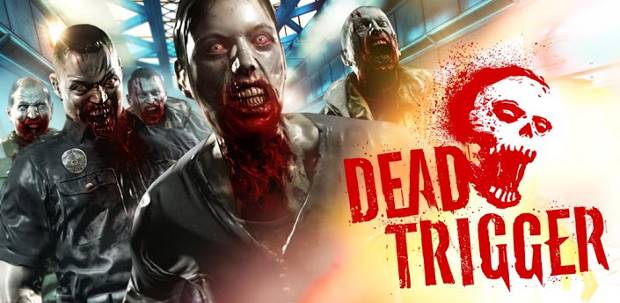 The game has been optimised for Nvidia Tegra 3 based devices which get additional effects such as water and ragdoll effect which you get if you kill the zombie while perched on top of stairs or by simply pushing it somehow. But most modern day devices with enough processing and graphic muscle would be able to take advantage of its high definition graphics in full glory.
Users get to earn daily rewards in form of casino poker chips and can be played for jackpot prizes. There are plenty of upgrades and improvements that keep the game exciting and number of missions are more than one could handle.
As the name hints, in this game, the zombies are made of paper which needs to be cut or burnt properly to kill them. What makes this zombie killer game a super hit is that it gives the much needed freedom to mast killer/users in order to the choice of as to how to kill the nasty zombie.
The Paper Zombie game has been acclaimed as the top 10 games on iOS and we are sure it will hit the same mark on the Android as well with its superior game play. The story line of the game is simple as none.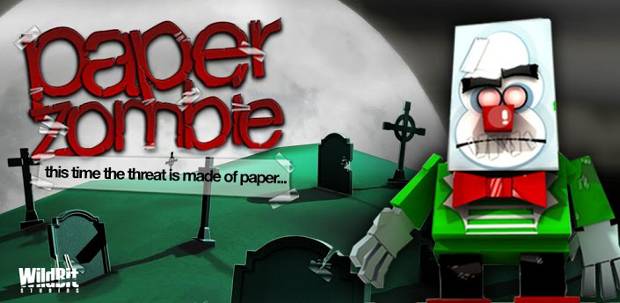 Yes you read it right there is no story line for the game but players need to kill the waves of zombies they face in over 70 levels of this game.
Paper zombie is an action shooter based game where your main motive is to kill, slay or even burn the zombie by any means possible. Well the players must improve and innovate to tackle the zombie and by that we mean upgrading the weapons which can be done by earning money right from within the game and outsmart them because eventually after a point they will out run you if you don't learn fast
###PAGE###
Plants Vs Zombies (Rs 170)
As the name signifies, it's the battle between the plants and the zombies but as by nature, plants are not self-reliant; they need your help in terms of strategising and planning what to do and what not to.
The game has a very intuitive and an exciting game play that is bound to keep you glued to your smartphone for hours and hours. The game although seem like easy but as you advance to higher levels, the game gets tough. But not to worry as there are multiple plants and various varieties of plants ranging from pea shooters to zombie eater and fire breathers, all there to help you out and revenge the zombies.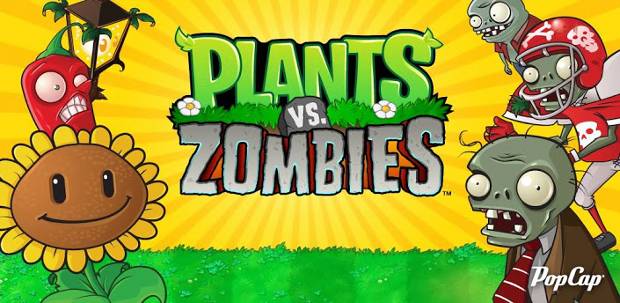 After stage 5, you will be presented with the shovel also which gives you the power to remove a plant and sow another one in its place for a faster more painful death to the zombies.
In the game, zombies also get devoured under sun light and you will need that in abundance while the number of zombies grows with the levels.
Overall, it is a very nice game with great graphics and even better concept that promises hours of fun and game play.
Ok so enough of strategising and panning for killing, the poor little helpless zombies, now it's time for some high speed action. Zombie Dash is the perfect tool if you think the lines mentioned above.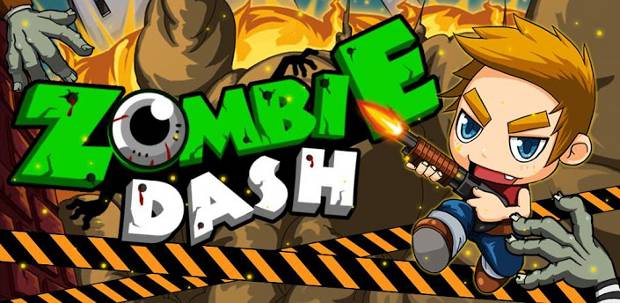 In the Zombie Dash, you play the role of the lone survivor who is running from the zombies while killing all those who come in its path.
When your town is overrun by the walking dead, there's only one thing left to do – cut down wave after wave of zombies. Hear those screams as you kill them with submachine gun fire or explode them with special weapon pickups that you get on the way.
The mission of this game is to polish your skills over time and run as far as possible. The better the record the more zombies you would have killed. The idea of having no story line also adds a bit of spark to the game as well.