A new entrant in the handset space, Ringing Bells yesterday launched the world's cheapest smartphone, the Freedom 251, for just Rs 251. At the event the company's president Ashok Chadha, director Mohit Goel and technical head Vikas Sharma tried to decode the mystery surrounding the price of the device but they were not able to come up with satisfactory answers to The Mobile Indian's five questions.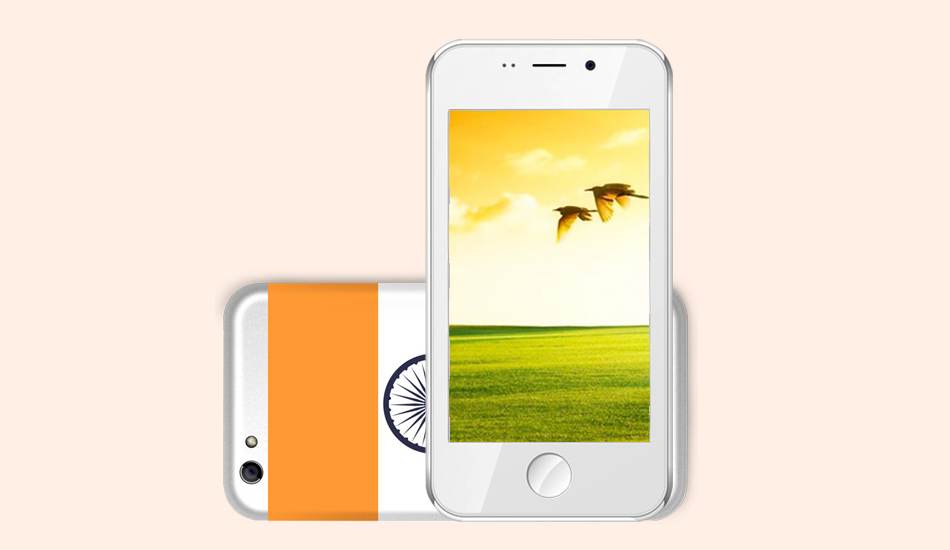 Question 1: How can you sell Freedom 251 at such a throwaway price when the actual cost as per you is Rs 2,500?
Ashok Chadha: The real cost of the device is Rs 2,500, which will be recovered through tie up with startups, innovative marketing, reduction in duties, economies of scale, and selling the device using the online media.
What was not answered: The above statement is completely based on assumptions and Chadha failed to give any detail how the basic cost of components will be covered. If we do a rough calculation the minimum cost of all the components like charger, earphone, display, chipset and battery will be around Rs 1,000 even if they are ordered in bulk. Also, reduction in duties have not been announced so far. It is still in discussion stage.
Apart from that, if a company sells a handset through an online portal it will have a cost attached to it. The boxing will cost somewhere around Rs 20 and courier will cost somewhere around Rs 50. Currently, the company is asking for additional Rs 40 as courier charges to ship the Freedom 251 but if we subtract the price of boxing does that mean the the cost of standalone device is just Rs 230?
Question 2: Who will supply you the components? And the phone's design seems to have been lifted from iPhone and the handset that you have unveiled has Adcom branding which has been concealed using white fluid. Why?
Mohit Goel/ Vikas Sharma: We will let you know later about who all are our component suppliers as final discussion are going on and as far as usage of Apple's icons and home button is concerned Apple hasn't copyrighted its designs. Also, the units we have showcased are prototypes and the Adcom body was used in the making of the prototype.
What was not answered: If the discussion are still going on with the vendors, then the company should not have announced the product at the discounted price. If the suppliers refuse to honor their commitment then how can it continue to sell the Freedom 251 at just Rs 251? The makers also did not reveal their plan B in such a scenario.
Also Apple has copyrighted its design such as its round home button and app icon's design. So what the spokesperson said was not true. Meanwhile, Adcom also claimed ignorance of its logo or device being used for showcasing the prototype of the Freedom 251. Does that mean Ringing Bells used Adcom's logo or device's body without their knowledge?
Question 3: What about certification?
Vikas Sharma: We are showcasing just a prototype right now and BSI certification and licensing will be taken care off in due course.
What was not answered: The time line in which licensing and certification will be obtained.
Question 4: What about after sales service and in case of damage what will be be the cost of components like display, battery or USB port?
Vikas Sharma: We have 650 service centers to take care of after sales service and will let you know about individual cost of components in case of damage at a later stage.
What was not answered: Display screen damage is one thing that worries most smartphone users because the replacement cost is quite high. Will Ringing bells be able to replace components like display or battery for less than the overall cost of the phone?
Question 5: What about partnerships that will help in reducing the price of the phone?
Goel: We are in discussion with start ups and couple of more players and we are working on it.
What was not answered: How is partnership with a startup reduce the cost significantly and moreover if it is a content partnership would their be a revenue share and that too over a period of time?
Clearly, there are many uncertainties surrounding the Freedom 251 but if Ringing Bells managed to offer the Freedom 251 at the said price then it would be a great marketing model, worth emulating and may even be taught to our future CEOs at the IIMs. At the same time, it would be a huge blow for the other handset makers, especially those who make low cost phones.