Here are five travel apps that will take care of all your requirements when you are travelling. These apps are not just useful when you travel out of your city.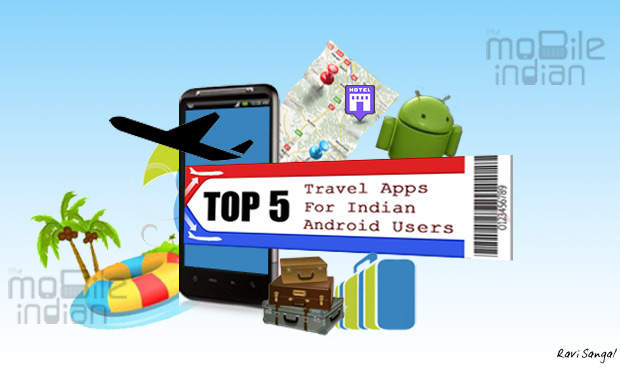 MapMyIndia ShowNearby
MapMyIndia ShowNearby app shows places of interest nearby such as ATMs, petrol pumps, banks, movie theatres, restaurants by cuisine, attractions, shopping destinations by category, and emergency services like hospitals and police stations.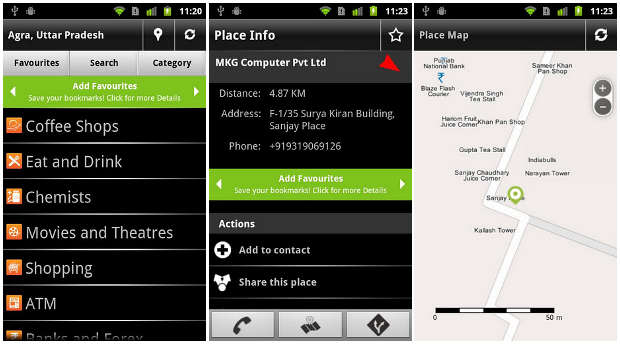 You can let the app use the GPS location or set your location manually. Once this is done, you need to select a category from the menu and then sub categories, like Chinese in case of restaurants, or Apparel in case of shopping. The categories displayed can be moved around as well.
You will then get a list of places sorted by distance from your location. You can see the places on a map, call them, save their addresses as favourites, add them to your contacts, get directions, or share them with a friend. The app works across India. MapMyIndia is also mulling over adding a variety of dynamic components to the app including movie show times and reservations, restaurant reviews and a host of other functions.###PAGE###
###PAGE###
JustDial
JustDial provides local search through phone calls and is currently one of the largest services of its kind. The JustDial app for Android also provides the same services.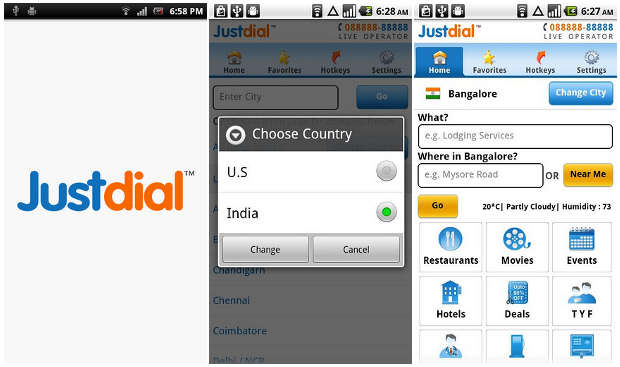 Using this app, you can find out about the latest movies, events, restaurants, lounges, art shows, ATMs, hotels, doctors and much more. The app comes with a Hotkeys feature, with which you can quickly access results with just a tap. You can also add more hot keys based on your favourites and preferences. Use the Near Me feature to search for any business, product or service near you.
The JustDial app uses the in-built GPS functionality of smartphones to detect users' location and provides mapping and navigation features, thereby leveraging the built in Google Maps application. The app allows you to choose a city of your choice for your desired searches anywhere in India or the USA.###PAGE###
NGPay
NGPay app has a list of services enabling users to book railway, air and even movie tickets with ease. You can buy railway tickets from IRCTC; and air tickets from Jet Airways, GoAir, SpiceJet, IndiGo, PVR Cinemas, INOX, Fame, Cinemax, etc.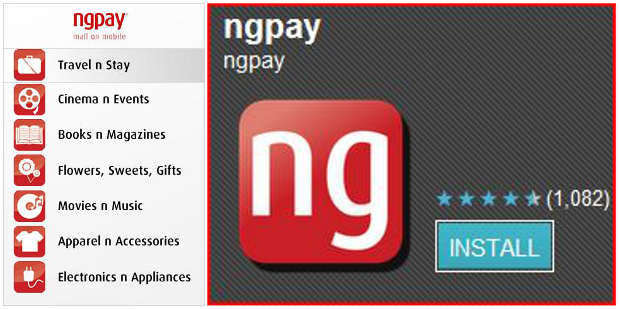 NGPay also enables online shopping at more than a hundred stores and enables users to send gifts. You can recharge your prepaid mobile numbers from NGPay as well. You have the option to store information for one credit so that it is easy to process transactions, or you can feed in information every time you want to use the app.###PAGE###
###PAGE###
Ixigo
For cost effective travel planning, Ixigo is one of the best apps as it searches for more than 100 travel sites to give the best rates for hotels and flights.
The app is not India specific but nonetheless has Indian related content. It helps users find cheap flights to anywhere in the world and compares 250,000+ hotels globally in list and map view.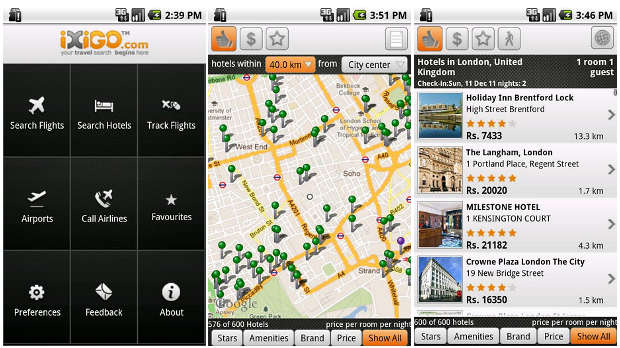 You can also view hotel photos, amenity information, room rates and availability, as well as get recommendations on interesting locations and also reviews of major hotels.
The app also allows you to track flight status and delays, find airport Information and locations, and airline phone numbers.###PAGE###
Zomato
Food is an important part of enjoying vacations and, therefore, we believe that it requires a special app like Zomato, which allows you to search for a restaurant near you. Notably for India, it has a list of more than 18,000 restaurants and provides services in ten cities of India including Delhi NCR, Mumbai, Bangalore, Kolkata, Pune, Chennai, Hyderabad, Jaipur, Ahmedabad and Chandigarh.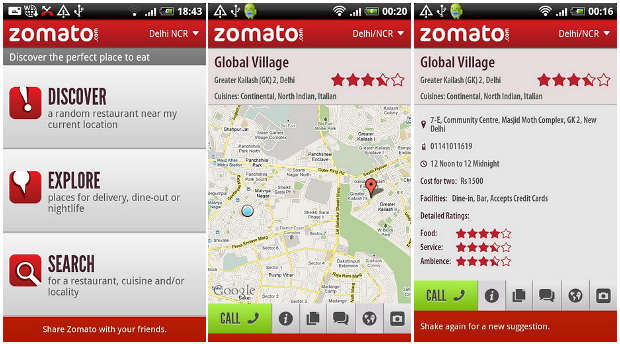 Zomato also lets you check ratings, reviews and pictures of all restaurants in your city. The booking, however, is not done through the app, for which you can use the NGPay site or let the app redirect you to the site of your choice.