The premium smartphone market is buzzing with activity. Each of the top players in the mobile phone sector have got very attractive, high performance, feature rich products vying for customers' eyeballs. And unlike a few months back it's not just about Android and iOS anymore-you have Windows Phone and BlackBerry coming back with a bang too.
Choosing the best in a competitive market is a challenge, and that's what consumers are facing right now: the devices all sound so good. So here we help you choose, with the five best smartphones out there.
Sony Xperia Z (Rs 35,500)
Sony's flagship phone is priced well, and comes with some of the most incredible hardware in the market right now.
You get a phone that has topped benchmark scores (Samsung Galaxy S4 is not there yet,) and gets a great full HD 5 inch display. It's water and dust proof, and you get a lot of horsepower thanks to the Qualcomm 1.5 GHz quad core chipset clubbed with 2 GB RAM.
The smartphone has Android 4.1 aka Jelly Bean operating system, 16 GB internal memory, 32 GB expandable storage slot, 2330 mAh battery, 13 megapixel rear camera with LED flash, and 2 megapixel front camera.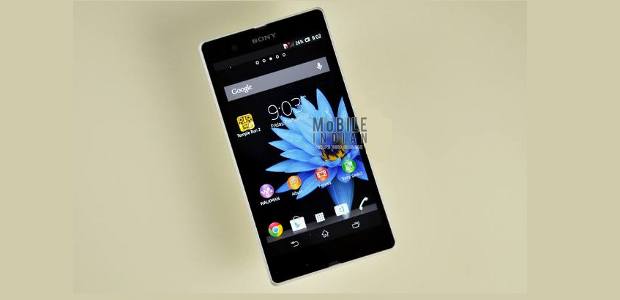 The rear camera of Sony Xperia Z can capture high definition videos and has many innovative features like Auto Focus, Burst Mode, Face Detection etc.
Vodafone is offering 8 GB of data for free for two months with this device. You also get to download 15 lakh songs for free from Sony Music store within six months of purchase.
The best part is that the sudden-death problem of the phone is now rectified. You can read the review of the phone to know more.
###PAGE###
Nokia Lumia 920 (Rs 32,000)
If you want a really great camera, you can't really get anything better than Nokia Lumia 920. It features only an 8.7 megapixel camera, but it features Carl Zeiss optics with mechanical image stabilization that works better than any phone camera out there, and matches even the expensive cameras in this area. You also get very good low light imaging capability and many software enhancements to play around with the images and videos.
And it's not just the camera; even the display is pretty awesome. It is a 4.5 inch HD ClearBlack IPS panel display with PureMotion HD+, which makes images very clear even when you move them and also allows users to work on the display while wearing gloves. The display supports 1280 x 768 pixel resolution natively and therefore offers 332 pixels per inch density. This display has been constructed using Corning Gorilla Glass 2 technology.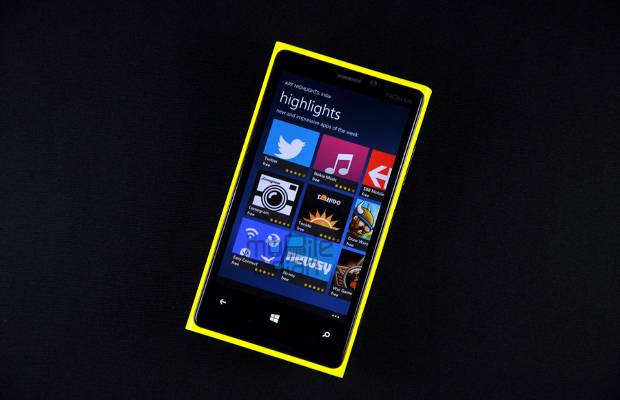 This Windows Phone 8 phone also performs very fast thanks to a dual core 1.5 GHz Qualcomm Snapdragon S4 MSM8960 mobile processor with Adreno 225 graphics chip and 1 GB RAM. It offers 32 GB on-board storage, but no micro SD card slot. And there is a 2000 mAh battery that promises about 10 hours of continuous talktime over 3G.
You can read the review of the phone here to know what we liked about it and what we didn't.
Apple iPhone 5 (Rs 45,500)
No premium phone story is complete without the Apple iPhone. The latest iteration, iPhone 5, is now past its midlife and is still a strong contender in this space, thanks to its very easy to use operating system and built-to-last hardware.
The new Apple iPhone 5 is lighter, slimmer and faster compared to its predecessor model, the iPhone 4S. Flaunting a bigger 4 inch Retina display, the iPhone 5 features a new design and packs a faster Apple A6 mobile processor inside. The iOS 6 update on the iPhone 5 also brings a new maps application with Apple-designed cartography, which most didn't like but now it also supports Google Maps so that worry is not there anymore.


The 4 inch Retina display is based on IPS panel technology and supports multi-touch. It also comes with fingerprint-resistant oleo-phobic coating.
The new design features an anodised aluminium body with diamond cut chamfered edges. It continues to offer glass inlays for stylish finish. Inside the chassis it packs a new Apple A6 mobile processor comprising of ARM Cortex A15 core architecture.
Performance has never been an issue with Apple iPhone and the latest device is no different. It offers very smooth operation, a great 8 megapixel camera, and, as usual, a very smooth operating system.
You can read the review of the phone here.
###PAGE###
BlackBerry Z10 (Rs 42,900)
BlackBerry Z10 is considered a make or break device for BlackBerry (erstwhile RIM). The full touch phone features a 4.2 inch LCD touchscreen display with 1280 x 768 pixel resolution. Inside its 9 mm chassis rests a dual core 1.5 GHz Qualcomm Snapdragon S4 Plus MSM8960 mobile processor, 2 GB RAM and 16 GB on-board storage. Of course, of that 16 GB some will be reserved for the system and updates. Thankfully there is a Hot Swappable memory card slot to accommodate a higher density micro SD card. While the hardware doesn't look overwhelming like the others in the list, the phone offers superb build quality and performs well too, thanks to a very nimble operating system called the BlackBerry 10, which the company introduced with this phone.
At the rear, BlackBerry has packed an 8 megapixel camera with auto focus and LED flash. BlackBerry Z10 also features a 2 megapixel front camera with 3X digital zoom and 720p HD video recording.
Apart from that, the BlackBerry Z10 packs dual band WiFi, Bluetooth 4.0, and a Near Field Communication chip. There is also a micro HDMI out port and a micro USB port.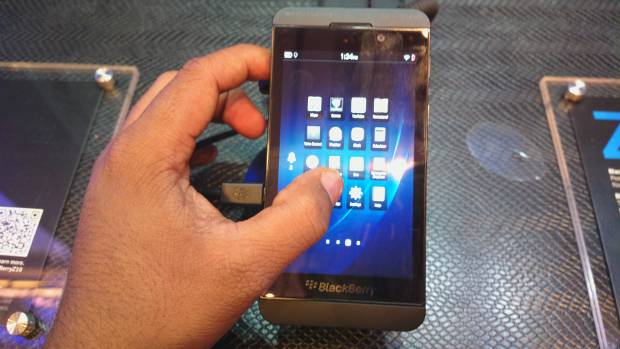 The BlackBerry Z10 offers better location locking with Assisted, Autonomous and Simultaneous GPS modules. BlackBerry Z10 comes packed with an 1800 mAh battery that promises talktime of up to 10 hours and standby time of up to 305 hours on 3G. This smartphone promises audio playback for up to 60 hours and video playback for up to 11 hours.
The best part is that it comes with an operating system that is refreshing and comes with many small things that make for very intuitive usage. If you were a BlackBerry fan, you would have many reasons to remain one with this phone. You can read our hands-on report to know why we say that. We will also come out with our review in a few days time, so do come back for that.
LG Optimus G (Rs 30,900)
If you want great performance at a reasonable price, but don't mind its slightly dull design, LG Optimus G is tailor-made for you.
It's the same phone that you will get when you buy Google Nexus 4; just that you can get additional software enhancements like the new QSlide Function that will allow users to enjoy a split-screen experience on the Optimus G and engage in two concurrent tasks. While watching a video, users can zoom in up to five times while the video is being played or streamed. The Optimus G also offers a dual screen dual play feature that enables you to watch two different videos wirelessly on each screen: TV and phone. Of course, there is the quick note-taking feature Quick Memo as well.
The phone is powered by Android 4.1 operating system, and runs on a quad core 1.5 GHz Qualcomm Snapdragon S4 Pro APQ8064 mobile processor with 2G/3G/LTE radio chip built-in. LG has installed 2 GB RAM and Adreno 320 graphics chip for smooth performance.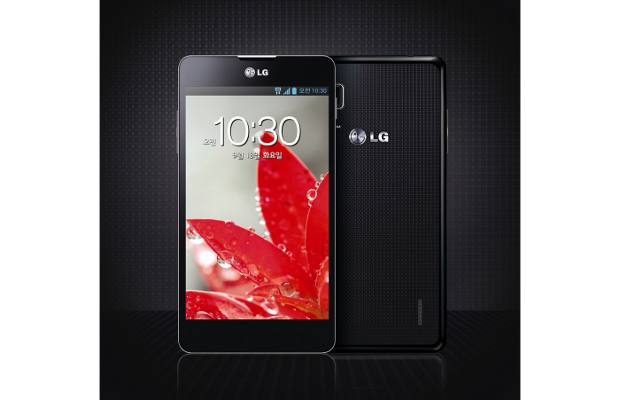 The LG Optimus G features a 4.7 inch True HD IPS PLUS display with Zerogap Touch technology touchscreen that supports 1280 x 768 pixel resolution natively.
Optimus G features a 13 megapixel image sensor with better low light imaging and voice activated commands to release the shutter, as well as many other such improvements. There is a 1.3 megapixel front facing camera for 720p HD video chat.
Other features of the Optimus G include Bluetooth 4.0, WiFi, A-GPS, MHL and DLNA support, Near Field Communication and USB 2.0 high speed. For longer run time, LG has packed a 2100 mAh battery in the handset that promises about 15 hours of talktime.
You can read a review of this phone here.