Online shopping is increasing in India and if you have a smartphone or tablet, you might not need a PC as there are numerous shopping related applications for smartphones/tablets that make the whole shopping experience all the more convenient. Here we have the top five such shopping applications for smartphone users (both Android and iOS) that will surely be a boon for the smart shopper.
eBay India (Android/iOS)
The eBay app is available for both Android and iOS devices, and allows users to shop and sell their products. The app has a category-wise search as well as keyword search. Users can simply put in the word or the name of the product they want to buy and related results will appear.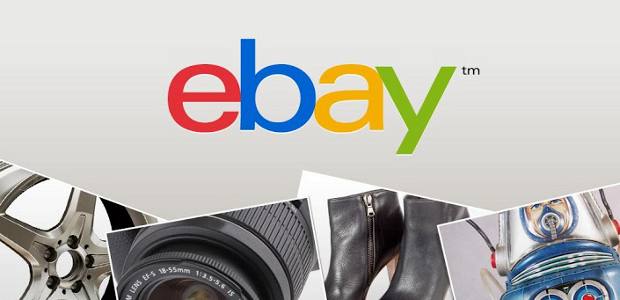 Items can also be searched according to whether they fall under the 'buy now' or 'bid' categories for products that can be bought directly or on which bidding can be done. The product trading interface is neatly designed and prices along with the estimated time left are listed. Users get to search and sort the various results according to time left and lowest price as well as if they are searching for a particular product. Overall users can purchase a variety of products or bid on them right from their mobile.
###PAGE###
Snapdeal (Android/iOS)
Snapdeal in recent times has earned a lot of fame for its ultra-cheap deals. The Snapdeal app for smartphones comes with a web interface and is location aware, hence you do not need to manually enter your location details to access offers.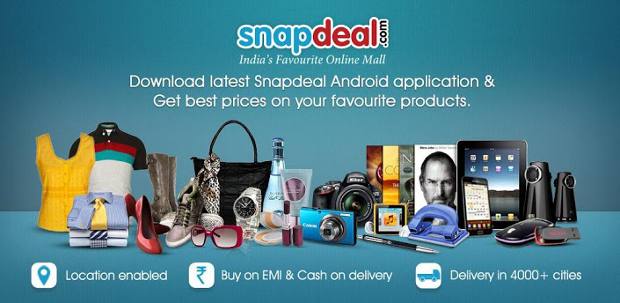 Users can track deals and offers from nearby areas with the help of the application and at the same time also benefit from all-India deals as well. Users can pay directly for their purchases right from within the application and if need be they can also go in for convenient payment options such as EMI and even cash on delivery for peace of mind.
Flipkart (Android)
The Flipkart app has a nice user interface. As soon as you open the app, you will see different categories like books, mobiles and tablets etc all neatly placed, above which there is a search category. Users can purchase products directly using the application while getting to read all the information about the products along with user comments and ratings all on a neatly laid out interface.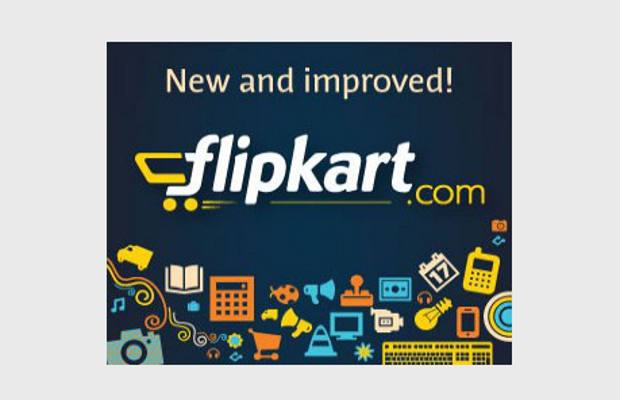 Flipkart offers a 30 day money back guarantee on products. Plus, all products come with official warranty too so no problems at all for after sales as well.
###PAGE###
Groupon (iOS)
Groupon is yet another popular deal website in India. It recently announced the launch of its iOS application for Indian users while the Groupon application was already available for iOS devices world over. The application is location aware, which means that it can track your location and can notify you about deals nearby. With this application, users can purchase and redeem deals using only their mobile phone.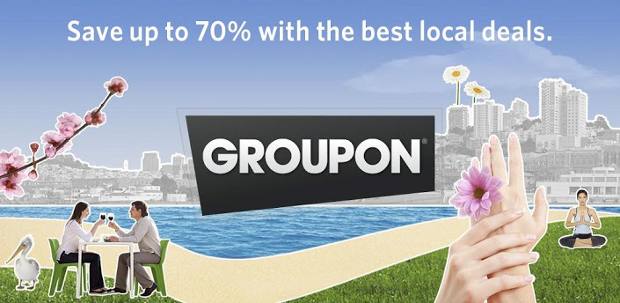 The application enables users to quickly access all their recent and past purchases if they need to access older information also right from the device. The app is only available for iOS devices and Groupon will hopefully launch it for Android devices soon.
HomeShop 18 (Android/iOS)
HomeShop 18 application has been well optimised for the small screens of mobile phones and tablets. You just have to swipe through different categories. You can also customise your home screen if you do not want to see certain products. Otherwise, you can also search for a particular product from the top left search button.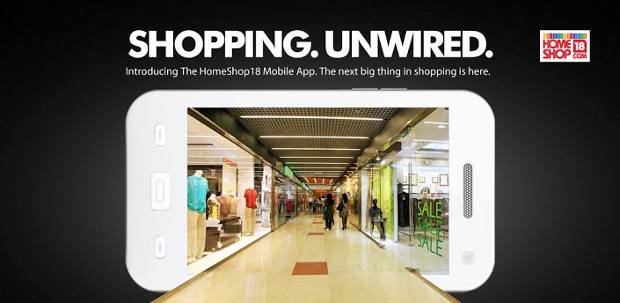 Under each category there are many products listed which you can filter on the basis of price, brand and availability. You can also sort products on the basis of popularity, new listing, discount, price, top seller etc as you can do on the Homeshop 18 website.