There are thousands of games of different genres, but there is nothing like shooting games. Here we have thus listed the top five shooting games available for free on Android devices.
Deer Hunter (2014)
This is perhaps the best shooting game as of now on Android where you play the role of a hunter. Being a first person shooter game, it has a natural feel as well; it does not have the confused environments you find in most FPS games.
In this game you can journey to North America's Pacific Northwest, the savannas of Central Africa and the forests of British Columbia to hunt deer, elk, bear, moose, wolves and other game. There are picturesque landmarks like Mount Rainier, the Hoh Rainforest, Serengeti grasslands and Victoria Falls. Hunters are challenged by three times the variety of animals, (compared with Deer Hunter Reloaded) as well as improved graphics and upgradable firearms.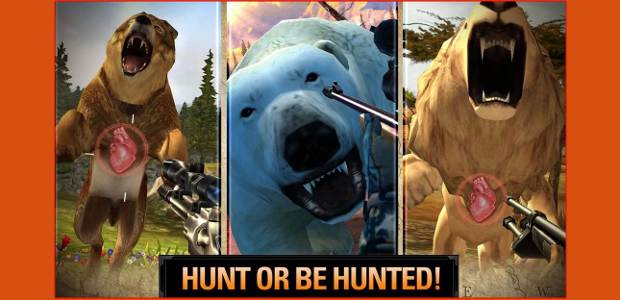 There are co-op challenges as well, in which you can team up with your friends to complete tasks. Also, there are powerful arsenals like shotguns, pistols and rifles.
It is completely free, which means you don't have to shell out money for in-app purchases either.
###PAGE###
Dead Trigger 2
It is the latest installment in the Dead Trigger franchise. Dead Trigger 2 brings even better graphics and gameplay than its predecessor. In this game, too, you as a survivor of a zombie-ravaged world go on shooting the rampaging zombies while helping others and collecting the necessary items for survival.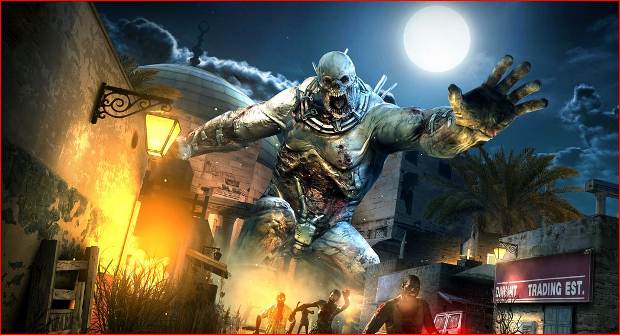 Dead Trigger 2 was one of the most anticipated games of this year. Also, unlike its previous version, in Dead Trigger 2 you will face enemies who are very tough to kill. It also gives you the option of auto fire or a virtual joystick.
Dead Effect
If you love zombie killing games, then here is some good news for you. Bullypix has released a game called Dead Effect, which would remind you of Dead Space, Dead Trigger and Shadowgun combined together. The game borrows zombie like creatures but has fashioned them like the creepy creatures of Shadowgun, and with the horror elements of Dead Space.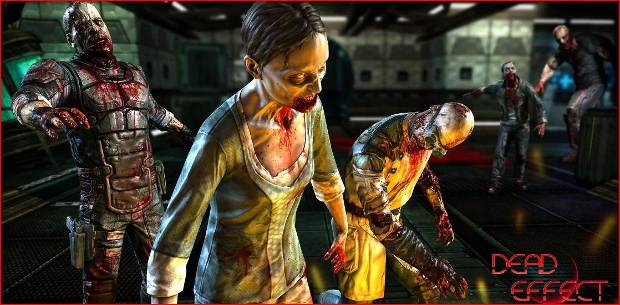 It has fluid controls and an epic single player campaign with over five hours of gameplay. Moreover, the game is available for free. This graphics heavy game has quite a big file so you better connect to a fast and reliable network before trying to download it.
###PAGE###
Modern Combat 4
This is one of the heaviest games on Google Play Store, but its 1.9 GB size also ensures stunning graphics and awesome gameplay. It has console-like graphics, lifelike animations and dynamic objects. This Gameloft title uses the Havok Engine for amazing ragdoll effects as well.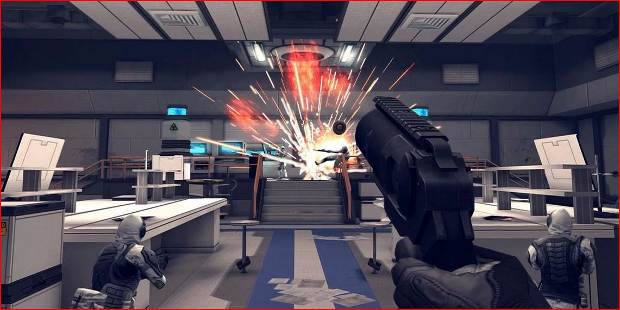 Modern Combat 4 takes the story of Modern Combat 3 to a whole new level of intensity. Here, as a US soldier, you have to fight with a newly emerged terrorist organisation and save the world. Here too there are no in-app purchases and you will get different weapons in different situations. You can though opt for add-ons to improvise your weapons. It is currently available for Rs 390.
Shadowgun
Available for Rs 278.96, this game puts you in the shoes of John Slade, the galaxy's most infamous bounty hunter in the year 2350. Your mission is to hunt down Dr Edgar Simon, a maniacal genius and leader of his own mutant army. Infiltrate Dr Simon's mountain fortress and fight his personal guard of cyborgs, battle droids, and genetically-enhanced humanoids.


You will have state-of-the-art weaponry, ships, and the assistance of S.A.R.A.-Slade's personal android assistant. The gameplay and controls are of top notch quality as are its graphics.