No doubt, refrigerators have become an integral part of our lives. Refrigerators come in all sizes, some have different features, some look stylish, some are more power efficient. It becomes a momentous task when it comes to choosing the perfect refrigerator for oneself. This category is flooded with options, which kind of makes it difficult to choose the best out of the rest, especially if you are on a limited budget.
And if you are one of those who easily gets confused with a sheer number of options, we are here to help out. So if you are looking for a refrigerator within a price bracket, here is the list of top 5 refrigerators under Rs 20,000 that you can consider.
Samsung Double Door Refrigerator (RT28M3022S8-HL)
Samsung has been known for making some great products in the past when it comes to home appliances and same can be said for this one. The double door refrigerator comes with Digital Inverter Technology. It automatically adjusts its speed to meet cooling demand, ensuring a trouble-free, longer-lasting refrigerator. The company boasts that it can make up to 2.5 times more ice while storing 2 times more ice compared to similar models. There is Smart Connect Inverter (Automatic) technology by which you can connect the refrigerator to your Home Inverter. Connect Inverter enables the refrigerator to work even when there is a power cut in the house and the refrigerator has switched to back up power.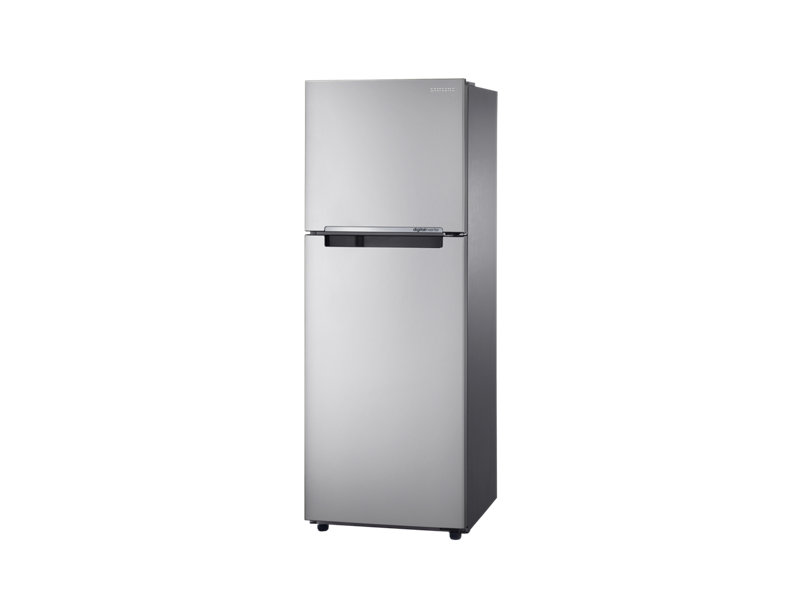 The company has also added easy slide shelf which is built on rolling hinges and pulls out so that one can organise and easily access his/her food items. There is also all-Around Cooling which enables everything fresh by cooling every inch of the fridge evenly from corner to corner. Cold air is blown out through multiple outlets at every shelf level, maintaining an even and constant temperature from top to bottom and food stays longer.
The device has a capacity of 253 litres and its total weight of 52kg. The fridge comes equipped with Toughened Glass Shelves which are designed and tested to hold a weight of up to 150 Kg safely. The refrigerator can stably operate even in high fluctuation of voltage, eliminating the need of a separate stabiliser and providing better energy efficiency.
Other features include Big Bottle Guard so you can store big containers of milk and juice in the door, along with two rows of beverage cans and bottles, stabiliser free operation, 2-star rating, LED lightings, and 10 years warranty on the compressor. The fridge can be bought for Rs 19,839 and can be considered as a good option.
Whirlpool Frost Free Double Door Refrigerator (Neo FR258 CLS/ROY PLUS WINE GLORIA 2S)
Whirlpool Frost Free double door refrigerator is equipped with a reciprocatory compressor and a built-in stabilizer to keep the content inside fresher and cooler for longer. There is Uniform Cooling with Air Tower maintained in all sections of the fridge. The air vents are placed in such a way that each and every area of the fridge receives optimum cooling. Antibacterial filters also keep the refrigerator bacteria- and fungi-free.

With 6th Sense Deep Freeze Technology, Certain items (like ice cream) are always kept inside the freezer compartment because of the subzero temperatures inside. Also, air vents push cold air out in a circular motion, which does not escape even when the freezer is opened. The Chilling Gel in the fridge stores cool air and releases it during power cuts, keeping the fridge cool and food fresh.
The refrigerator has an ice box with MicroBlock technology that prevents bacterial growth by up to 99%. With the vegetable Crisper in the refrigerator, your veggies stay fresh for up to seven days. Other features of the refrigerator are ice twister, Anti-odour Action of Active Deo, Ice Cream Tray, and Toughened Glass Shelf. This one comes with a 255-litre storage capacity and weighs 54kg. It can be a feature-rich device for a price of Rs 18,789.
LG Frost Free Double Door Refrigerator (GL-Q282SSAR)
The LG GL-Q282SSAR comes with a smart inverter compressor which saves up to 36 percent of energy and smart diagnosis system for fast and effective diagnosis for problems. The device comes with multi-air flow cooling which ensures even cooling throughout the refrigerator. The dual door fridge has a top-mounted freezer which has a double twist ice tray, and a pull out tray which is convenient to use.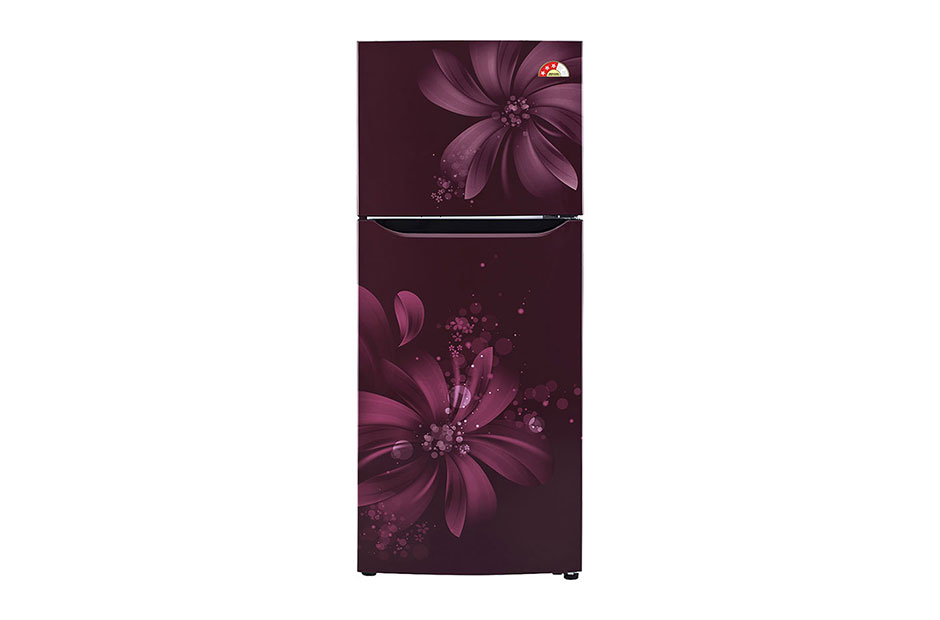 The refrigerator has a special large fresh zone tray with moist balance crisper and humidity controller that keeps vegetables fresh. The moist balance crisper is basically a lattice-type box cover which maintains moisture at an optimum level. One can also store up to 2-litre bottles in the refrigerator door and overall it has a capacity of 255 litres which is enough to store many items in the fridge and it weighs 51kg. Other than this, you get a fresherizer with silver ions to deodorise air, Toughened Glass, Top LED, Anti Bacterial Filter and more. Overall, with a price tag of Rs 19,998, it is one of the best option available under this price segment.
Godrej Frost Free Double Door Refrigerator (RT EON 231 C 2.4)
Godrej is a well-known name when it comes to home appliances and this refrigerator follows its legacy. The fridge comes with a capacity of 231L and unlike other refrigerators in this price point, it comes with a double door, which is a welcome move.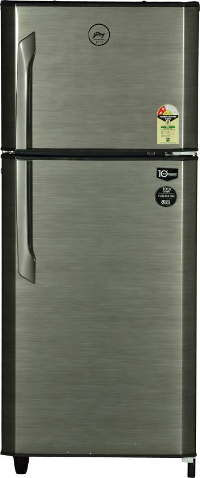 The device comes loaded with some interesting features including a ZOP technology, which protect your fridge from rust. The device has a stabiliser free operation between 140-260V. There is also polybag suspenders in the freezer to hang poly bags of frozen foods and there is Anti-B technology which keeps your fridge germ free and fresh.
Speaking of fruits and vegetables, the fridges come with a large tray, which makes storing a less painful job. Other than this, it comes with 2.5L aqua space to store large water bottles, deodorizer, twist and serve ice trays and full-length lamp. The gasket used in the fridge can be removed easily making it easy to clean and the company also says that it has good cooling retention.
The device comes with toughened glass shelves with load bearing capacity of up to 120kg. The double door refrigerator comes with a 10 years compressor warranty and one year warranty of the machine. All this for a price tag of Rs 17,498, makes it a good option. The fridge weighs 47.15 kg.
Haier Frost Free Double Door Refrigerator (HRF-2674BS-R/E)
When it comes to home appliances, Haier is considered as one of the best brands available in the market. The company is known for bringing some good products in the past and same can be said for this. Priced at Rs 17,998, the Haier HRF-2674BS-R/E is a double-door refrigerator which comes with a capacity of 247 litres.


The device uses direct-cool technology and has an energy rating of 3 stars. What makes it interesting is the 1 Hour Icing Technology (1HIT), which claims to bring down freezer temperature to minus 5 degree Celsius in just 60 minutes. The fridge comes with a bigger cool pad which can retain cooling in the refrigerator for up to 10 hours even after a power cut. Once the power lines are restored, the fridge's 1 hour Icing technology works to restore the fridge's cold air in half the time.
It also sports a stabiliser free operation with a range of 135-290V, enough to protects the compressor and from power fluctuation. The device is equipped with LED lighting system has three shelves, five number of door balconies, a separate vegetable compartment and anti-bacteria system, which makes it a worthy option. Other features of the refrigerator includes Toughened Glass Shelves, Door Lock, Top LED Light, Vegetable Crisper, Adjustable Front/Rear Feet, Twist Ice Tray. Overall, with a price tag of Rs 17,998, the Haier HRF-2674BS-R/E can be considered as a good option for your all refrigeration needs.