Boosting the productivity on the move does not always require a high end smartphone with multicore processors and large screen. Of course, those features play role of the add-on but what if you are still using some good old sturdy devices? All those Symbian mobile operating system based smartphone owners can always get polished and great apps on their devices to boost their productivity by saving time, cost and efforts.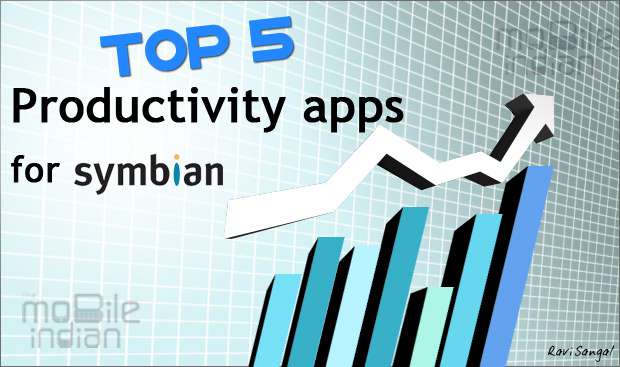 For all those who have recently updated themselves with the Nokia PureView would certainly love to try out some great looking applications. Your phone can be your mini office provided you are carrying the right amount of applications on it. Here is our collection of top five productivity apps that can really save your time and money.
Quickoffice Pro
The Quickoffice pro is one of the most matured app suite for Symbian and is now available for other platforms also. While Microsoft has officially released the Office Productivity suite applications as Microsoft Apps for the Symbian devices, the Quickoffice Pro continues to rule the space.


Basically, you can open and edit your Microsoft Office documents and spreadsheets using this software. Quickoffice Pro supports non-touchscreen and touchscreen devices providing a smoother operation. Apart from opening Microsoft Office suite files, the new Quickoffice Pro also allows accessing, editing, and creating new files for Cloud storage based services such as Google Docs (Google Drive), Box.net, Dropbox, Huddle and SugarSync. Of course, these features are available on modern Symbian Anna and Belle based devices.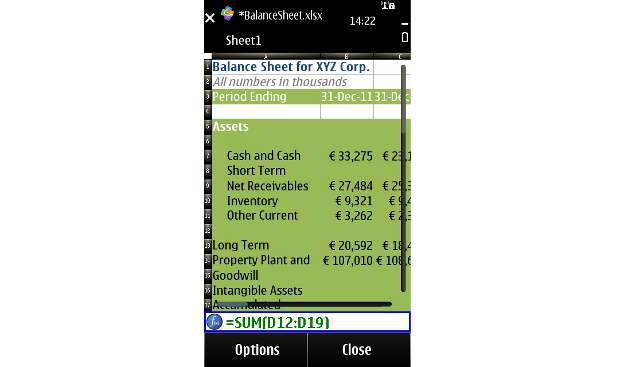 On top of all, this application also has a built in spell check and advanced text editing options. If you own a Symbian device then Quickoffice Pro is one of the must have applications.
To download the Quickoffice Pro, visit the Nokia Ovi Store.
###PAGE###
Opera Mini
When it comes to cost effective and fast mobile web browsing, one has to opt for the Opera Mini. This Java based mobile browser has come long way and offers some of the most modern features to the Symbian platform.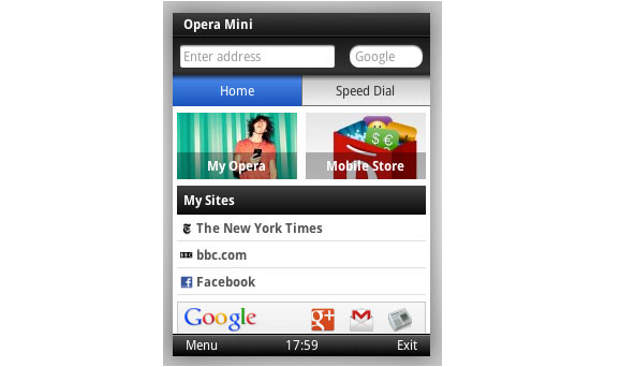 Right from multi-tabbed browsing to bookmarking pages, majority of the features of desktop browsers are available in it. Opera Mini is powered with special data compression technology that reduces the size of data when it is actually viewed on phone's display. About 90 per cent of the actually data is compressed before being pushed to a user's mobile screen.
The new Opera Mini 7 brings number of improvements such as the Home tab where one can view the anchored content – News, Social Media Updates and websites. The browsing data usage monitor helps calculate the actually data consumed.
Download the latest Opera Mini mobile browser from the Nokia Ovi Store.
Toshl
On the smaller screens, it is sort of difficult to deliver an interface that offers loads of options and looks cleaner at the same time. Toshl is a personal finance tracker that helps you note and keep track of every expense made.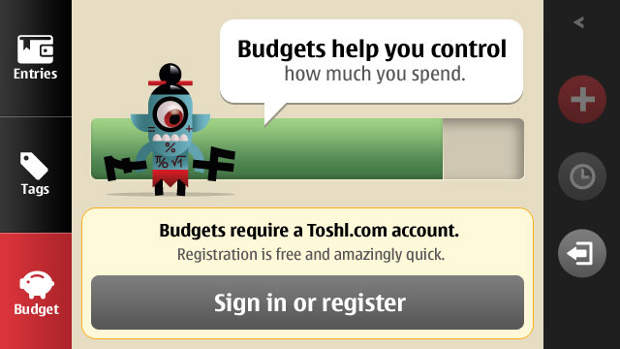 This app also shows the regularly recurring expense and one does not have to enter it repeatedly. Once the expenses are entered, you can start making budgets for yourself in order to manage your finances more efficiently.
Toshl app is completely free and already has ample amount of features with great user interface. However, if you need a little bit extra, then you will have to purchase the Pro version. Now the same expenses you can save as CSV file, Excel file or a PDF file for later reference.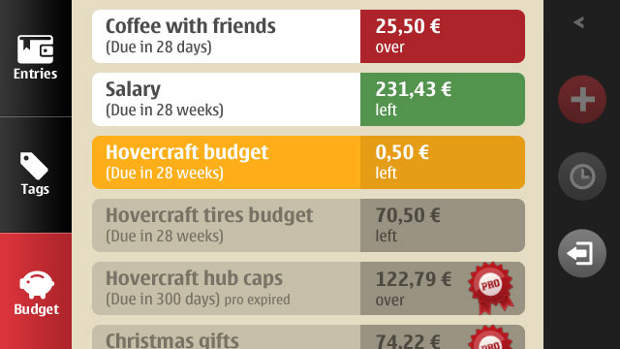 This application really serves its purpose when you are on your own. Over a period of time, it will help you save money and also aid in managing your finances so that your wallet never suffers a pinch.
To Download the Toshl personal finance tracking app, check the Nokia Ovi Store.
###PAGE###
Swype
With the multi-tap keyboards, the T9 software is certainly the best and the most time saving application usable for texting or sending emails. But for the modern touchscreen devices, we have Swype – a swipe gesture based keyboard that comes with quicker word prediction and quicker text input.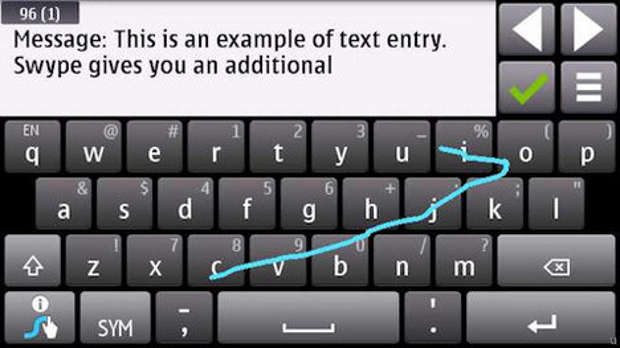 This smart keyboard can save several precious seconds, especially when you have to respond to emails quickly. Apart from that, this app also reduces the strain on the fingers and the thumb to help you reduce the possibility of any injury.
Swype also supports multiple languages and one can easily change the input keyboard on the fly. Typing lengthy emails and responses is quite a breeze even in landscape mode with this app.
Download the Swype for your Symbian device from the Nokia Ovi Store.
SyncLion
For any phone owner, contacts are one of the most important components of the data on the device. You can't be sitting in front of a computer and take backup every day, but you can always push them to your email account.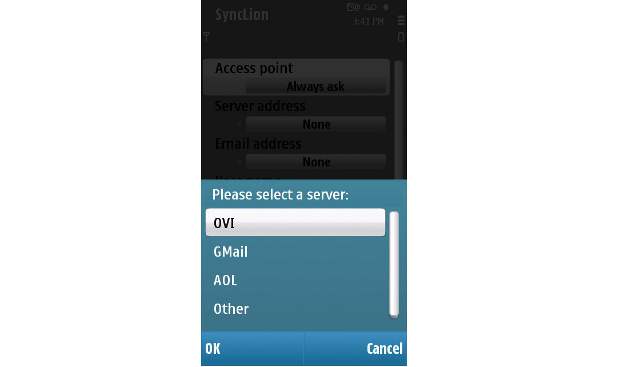 The SyncLion offers the functionality to push the SMS, MMS, Contacts, Notes, Call records, and Internet traffic details to a preconfigured email account over IMAP (Internet message access protocol). If you configure your Gmail account, you can always have a back up of all those elementary data in your Gmail account. And you don't need to open and run the app every time.
Configure the app once and after that it will keep taking backup in the background. Of courses, the time of synchronisation will be higher if you have loads of data on your device. Unfortunately, it doesn't synch back the SMS and MMS.
Download the SyncLion app for your Symbian device from the Nokia Ovi Store.