Android has some good productivity apps that can help you save time. Many of them are popular among smartphone users and there are several reasons why.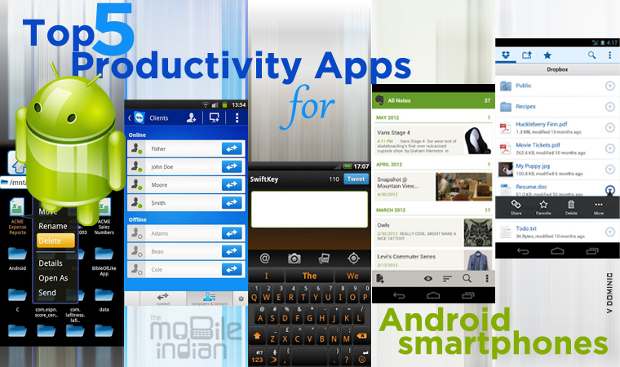 Here is our selection of top five Android apps that boost productivity.
Evernote
This is one of the best cross-platform note-taking apps, and has recently been updated. Evernote has also won several accolades. This app has been developed to efficiently perform several types of tasks, like managing your daily to-do list, or saving your Twitter updates, and it saves a lot of time.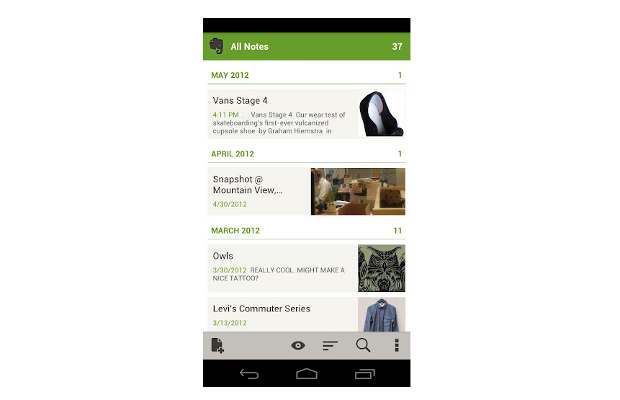 The latest update optimized the look of the app and also added swipe navigation along with contextual action bars. Listing a note is easy and you can save important images as well. In addition to that, Evernote features impressively smart search that can look for text even within images. Now, that is a smart way to store business cards digitally. The premium features of this service are more storage, the ability to take notebooks offline, editing by multiple users, and a PIN lock for security.
Evernote app is available for tablets and even as a browser plugin to clip links and text off the web. So you can access your notes from several devices and machines. This amazing app is available free on Android from Google Play store.
###PAGE###
Dropbox
Carry your important files – documents, photos, videos or any other format anywhere, with this cloud storage service. The best part is that this application offers camera integration so you can immediately upload photos to a safe place-your account. Users get 2 GB free storage on signing up and if you have purchased a new HTC One series handset you get 25 GB free storage for two years. The company has added several features such as public link generation that make the file or folder open to many users for viewing.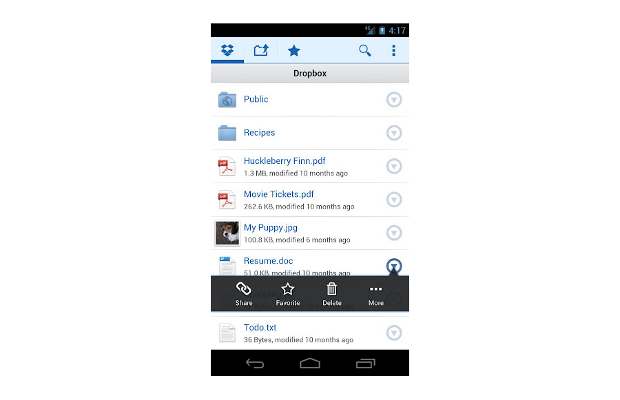 Of course, when it comes to your files, you are concerned about security. This app also offers PIN based access to your Dropbox account. With easy file sharing across different platforms, the Dropbox app is available for PC, Linux and Mac. You can just log in to your account from any tablet or phone and download the file you need. The service also offers the option of purchasing more storage.
Dropbox, offering 2 GB free storage, can be downloaded from Google Play store.
Astro File Explorer
Ever heard of a mobile phone based file explorer with themes? Well, the Astro File Explorer is one free program that offers this. Astro offers almost all the functions that you get in a desktop file explorer. It comes with a built-in image viewer that allows the user to open image and even text files.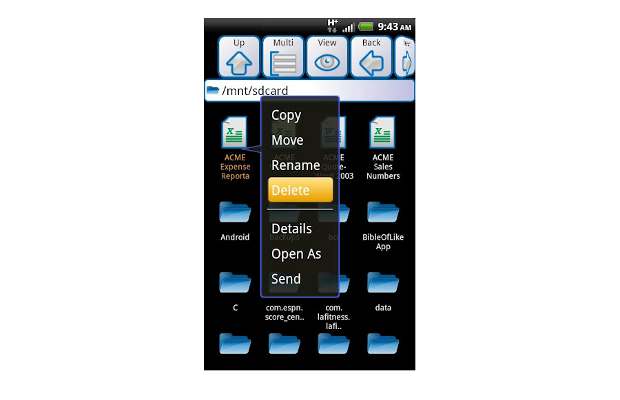 You can move and organize the files on your phone as well as on your memory card. The app lets you move several files at the same time and even delete them. You can also take backups of apps or app data.
The best part is that it can take out data from zipped files and can also create an archive for them.
Download the Astro File Explorer from Google Play store.
###PAGE###
SwiftKey X
Typing on a touchscreen is quite a challenge for those who move from Qwerty keyboard or multi-tap phones. Because they take time to respond, touchscreen keyboards also tend to slow down typing speed. Featuring its natural language technology, this apps learns your typing style through SMS, emails and posts on social networks. Based on the way you respond and post text online, the smart engine suggests, to a high degree of accuracy, words that you might have meant to type.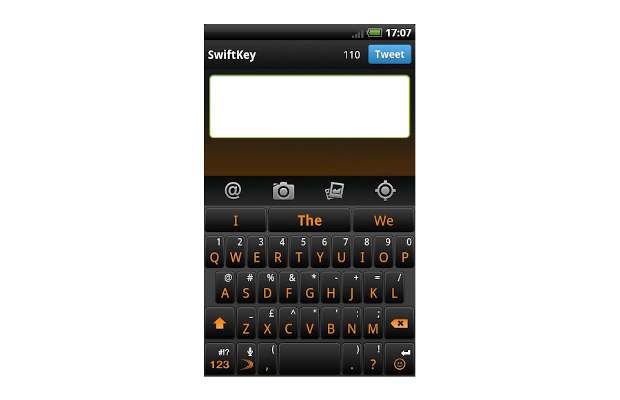 The best part of this keyboard is that it can be personalized based on the app you are using – Gmail, Facebook, Twitter, or even blogging apps. It is smart enough to learn your typing style for different services and suggest words. The app also supports multiple languages.
Try out the SwiftKey X keyboard for free from Google Play store.
TeamViewer Remote Control
TeamViewer Remote Control app allows you to remotely access your PC or Mac from your Android based device. You can remotely change your computer's screen resolution and have full keyboard control even if your computer is behind a firewall. TeamViewer RC promises a secure connection.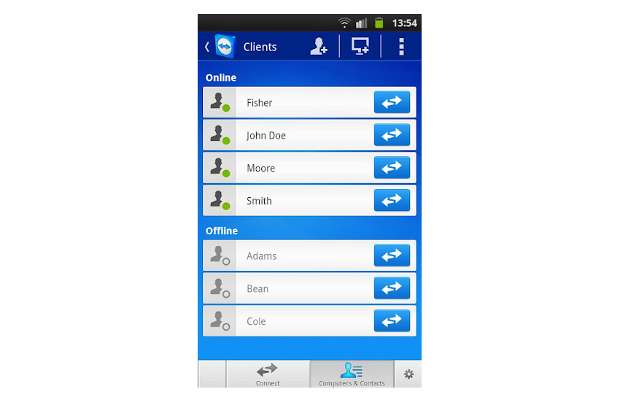 The app is meant for private use and involves entering a TeamViewer ID and password every time you wish to access your machine. The app supports multi-touch gestures and will let you scroll around, zoom, drag and drop etc. The quality of visuals can be adjusted to suit your connection and for this, WiFi is recommended. For using this app, you have to install and activate TeamViewer free to connect with the TeamViewer RC app.
Get the TeamViewer Remote Control app from Google Play store.