If you are planning to buy a phone and your budget is less than Rs 5,000, then you are likely to be flooded with options and most companies have a number of phones in this price bracket. In fact, some companies (most Indian brands) manufacture phones for this group only. But if you look closely, all these phones mostly offer the same kind of features and functionalities.
So how do you differentiate? Here is our pick from this range and we hope that it will be of help.
Motorola EX119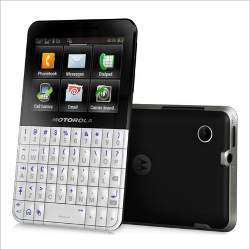 Motorola has just introduced this dual SIM touch and type phone. The phone has a large five-row Qwerty keypad with separate keys for alphabet and numbers. There is a 2.4″ capacitive touch screen as well. The combination works well for people who socialise and teXt a lot though phones.
Besides, the phone also has a 3 megapiXel camera, GPRS, EDGE, Bluetooth and USB for connectivity. The phone plays videos and a 3.5 mm jack for plugging in your favourite earphones. FM Radio, Opera Mobile Browser and eXpandable memory of 32GB makes it a good phone that is both convenient to use and has full feature list that you eXpect in this price bracket.
Price: Rs 5,500
Samsung Chat 322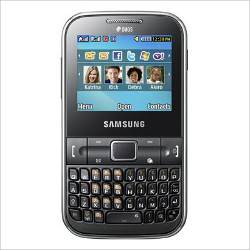 This is one of the most popular handset in the Indian market and comes from Samsung, which is now regarded as the second largest handset manufacturer behind Nokia in India.
Chat 322 offers dual SIM functionality with very smart design which gives it a look of an eXpensive phone. The phone comes with a Qwerty keypad and a 2.2 inch display. The C3222 is the first dual active SIM device from Samsung to sport a Qwerty keypad. The dual SIM active mode renders both the SIM card active at all times.
The Chat C3222 features a 1.3 megapiXel camera with 4X digital zoom. It can also capture videos in QCIF resolution at 15 fps (nothing great but useful).
There are regular social networking apps, which works well in conjunction with a nice keypad. The Multi Instant Messenger app aggregates MSN, Yahoo and Gtalk chat clients.
A 1,000 mAh battery powers the Samsung Chat C3222 and gives 12.8 hours of talktime. The 60 MB of internal memory on the phone can be eXpanded up to 8 GB via a microSD card.
The C3222 features a music player with DNSe 3D sound technology, FM Radio with recording and comes with a 3.5 mm audio port.
Connectivity options on the Samsung Chat C3222 include GPRS, Bluetooth v2.1 and microUSB port. The C3222 features an Optical Trackpad for better menu navigation. Other features in the Samsung mobile include Mobile Printing, Offline mode, Voice memo and Voice mail.
The phone is attractively priced at Rs 3,800.
###PAGE###
Inq Chat 3G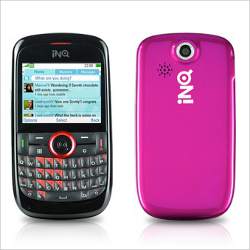 This phone is designed for social networking – it is one of the cheapest 3G phones with Qwerty keypad in the Indian market. It was initially available only with Aircel connection but can now be bought for any network (Aircel provides special tariffs for this phone).
INQ Chat 3G keeps you constantly connected with push Email, Facebook, Twitter and IM seamlessly integrated into the heart of the Phone. The phone also offers multitasking; Google Maps come inbuilt. There is also a 3.15 megapiXel camera to click photographs and video, and also offers quick upload of images on social networks.
It offers 3G connectivity apart from Bluetooth and USB. Its 1150mAH battery also offers very good battery life. The phone even supports Apple iTunes. The only problem with this handset is that the eXpandable memory is very limited at 4GB.
It's a good phone with decent features but its availability is an issue – you won't find it in every store; Aircel stores are the best place to find it.
The price makes it all the more attractive with current market price of Rs 4,600.
MicromaX M2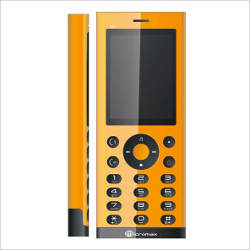 This is a phone eXclusively for music lovers. While it has features of regular basic dual SIM phone, what makes it special is that it is also a personal music player (pmp). It comes with built-In Yamaha Audio Amplifier and SRS WOW high definition sound.
It comes with a high quality over the head ear phone which is only meant to listen to music, for everything else there is another ear phone supplied.
The M2 has a QVGA display on a 2 inch screen, a 2 megapiXel camera, and Stereo FM which can be recorded and stored on the 2 GB built-in memory.
Touch Wheel on the M2 makes navigation easy, giving the feel of a premium segment phone. The GPRS and WAP connectivity ensures internet connection.
There is a 2 GB inbuilt memory but is not eXpandable, which is sad for such a good budget music device. The price, however, makes up for this deficit as it comes for Rs 3400, which is equivalent to the price of a 2GB pmp from brands like Phillips and Sony.
Lava B8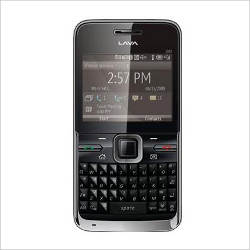 This phone, targeted at eXecutives, was featured in our last list as well for its decent quality and a feature packed phone.
It is a dual SIM (GSM + GSM) Qwerty handset featuring GPRS and WiFi connectivity. The B8 comes with a 3.2 megapiXel camera with flash and auto focus.
B8 sports a 2.3 inch display at 320 X 240 piXel resolution. The budget dual SIM phone features a full Qwerty keyboard with Trackpad navigation.
This Lava dual SIM phone is powered by a 1400 mAh battery which gives a talktime of upto 3 hours and a standby of 700 hours. The Lava B8 comes with 64MB of internal memory and supports up to 16 GB through a microSD card.
Lava B8 features an MP3 player with equaliser and can connect to any universal headphone via the 3.5 mm audio port. The phone supports java apps and comes preinstalled with Opera Mini Browser. Its G-sensor lets you switch songs and apps just by shaking the handset.
Connectivity options on the Lava B8 include Bluetooth with A2DP, GPRS and WiFi connectivity. Besides, the phone also offers Push Mail. For so many features all you need to pay is Rs 3,400.