Microsoft Office documents are the easiest tools used on computers to create, edit and share documents. However, these files are not easy to deal with on the move, using a smartphone or tablet. Thankfully, there are a handful of apps that work as mini Office suites for different mobile platforms.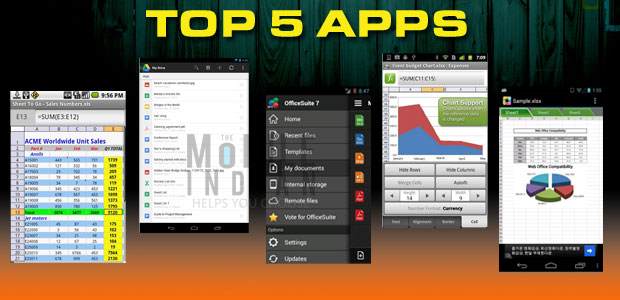 Google android devices face a challenge while opening Office Documents shared via email, cloud storage or hotlinks online. That is why we offer the five best Office productivity suites to open, view, edit and share these files easily.
Google Drive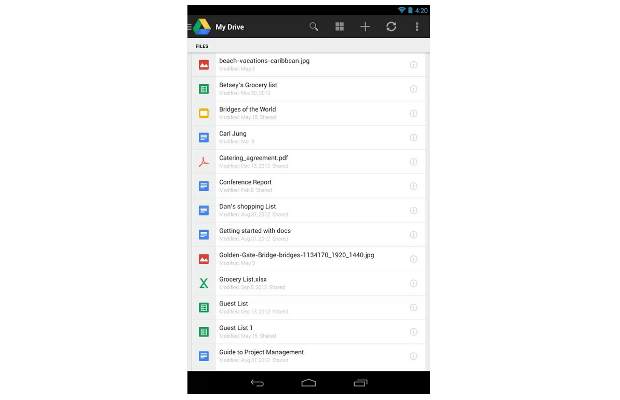 Google Drive offers a cloud word processor, spreadsheet, and even presentation program. Google has added rich editing tools to Google Drive's individual apps and also enabled file viewing offline. The app allows viewing, editing, creating and organizing office documents including PDFs, which can also be accessed through Google Drive's web interface. The presentations can be opened with speaker notes.
###PAGE###
DocumentsToGo 3.0
DocumentsToGo is a fast and quickly responsive app meant for working on office documents. If you have a tablet you can use a Bluetooth keyboard to make the best of this app. The trial version allows only viewing while the paid version offers full scale editing. The app opens all Microsoft Office files smoothly and it uses color coded icons with the file format written on it to easily identify the file type. Not only that, the app also shows the file extension. Full editing control is available for the word processor, spreadsheets and even presentation documents.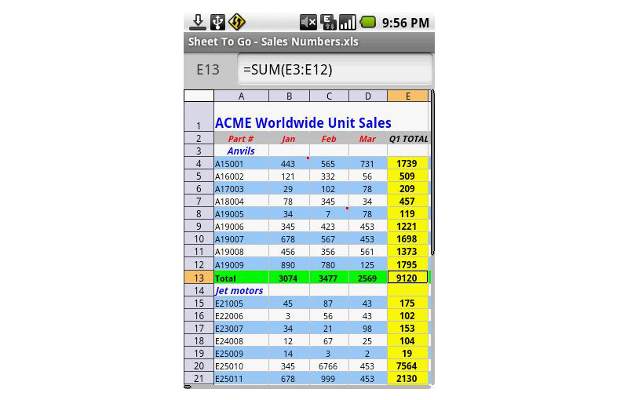 This app supports Google Drive and once the app has been authorized it quickly opens files stored in Google Drive. It is a fantastic tool for those who wish to enjoy more offline and editing control over files.
QuickOffice Pro
Just like DocumentsToGo, this is a single package solution for working on Office documents. The app offers creating, editing and sharing of Microsoft Office 97 to 2010 file formats. Unfortunately, it does not support modern Office suite formats so it is meant for folks still using older versions in the office or at home.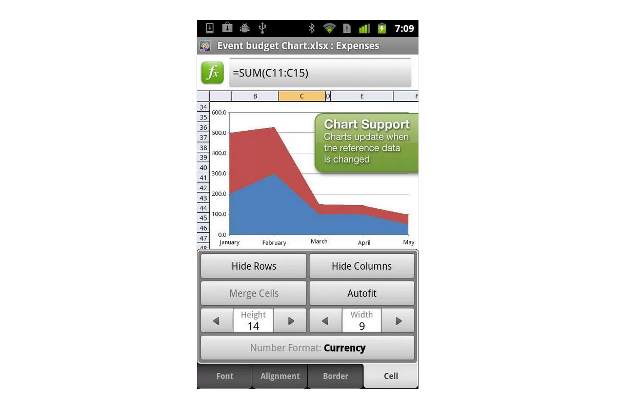 Apart from editing, the app allows spell check and even updating formulas on a spreadsheet. Annotations can be made in PDF files. The app also supports a variety of online storage services such as Dropbox, Evernote, Box, Catch, Huddle, Egnyte and SugarSync.
###PAGE###
ThinkFree Office
Like every other office suite app, even ThinkFree Office supports opening, creating, editing and viewing Microsoft Office documents. Apart from that, the app can be used to view email attachments and send files as attachments. The app offers great document rendering and compatibility with a variety of file formats. The paid version of ThinkFree office supports multi-touch, easy scrolling, and smooth document management.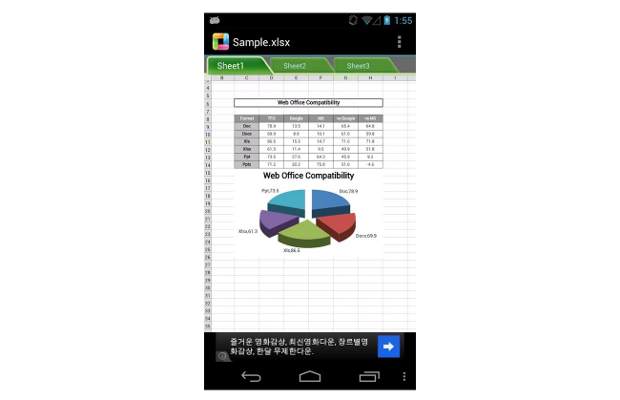 Documents can be quickly previewed to save time, and several other elements used for adding to the documents can also be previewed. The app offers some great controls for editing and organizing documents while on the move. ThinkFree Office is available in HD and Pro versions for both smartphones and tablets.
OfficeSuite Pro 7
Apart from usual word processing, this app also allows users to add tables and work with some Office documents. This app supports a variety of Office Document formats. There are several templates for quick usage such as Resume, Invoice, Travel Planner, and even Weight Loss Tracker. This app allows editing, creating and organizing various documents on the move.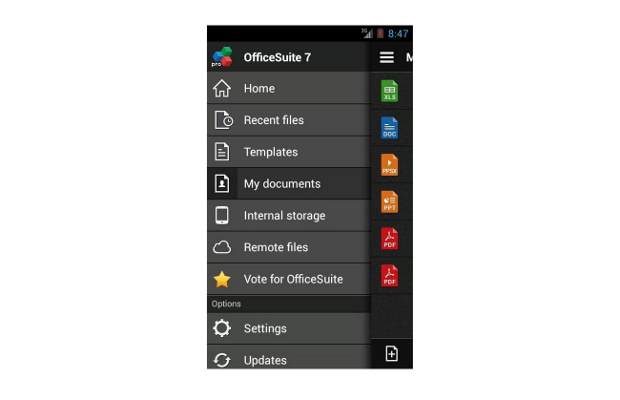 It is also compatible with cloud storage services like Box, Dropbox, Google Drive, SkyDrive and SugarSync. The Office Pro 7 paid version unlocks several editing features.