The newest games for Android devices:
If you missed the last installment of this series (Recent Android games), click here.
Pinball Rocks HD
Sony Music Entertainment has released this classic pinball game that would reinvigorate your old memories. But it is not a simple pinball game; rather it brings songs from top rock artists – Alice in Chains, Bullet For My Valentine, AC/DC and Slayer. The game has five tables – traditional Pinball Rocks and custom tables after the names of the above mentioned rock bands. Each game claims to provide cutting edge 3D graphics, missions, unique bonus games and ear-splitting riffs.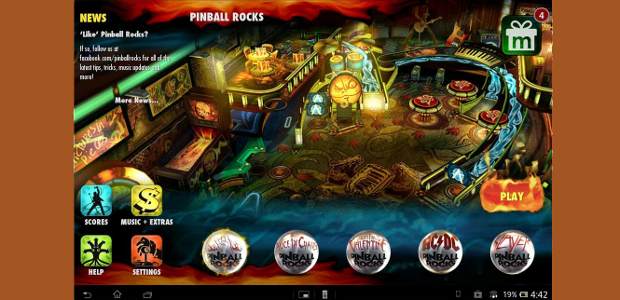 Pinball Rocks has 20+ missions and 3 bonus games. It has in-game voiceovers from SiriusXM's Zeena Koda. It's like a juke box in a game: every ball you play cranks out a killer new song from today's top bands, and songs will be updated in subsequent releases of the game! Three unique bonus games and features are unlocked as you progress through all the missions. Beat them all to become a true Pinball Rocks VIP and activate awesome features along the way, like multiball modes and ball savers.
Alice in Chains features the band's latest hit album The Devil Put Dinosaurs Here;
###PAGE###
ShadowRun Returns
This RPG game has a scifi-fantasy story where magic meets the machine in the year 2054. Magic has returned to the world, awakening powerful creatures of myth and legend. Technology merges with flesh and consciousness. Elves, trolls, orks and dwarves walk among us, while ruthless corporations bleed the world dry. You are a Shadowrunner, a mercenary living on the fringes of society, in the shadows of massive corporate ecologies, surviving day-by-day on skill and instinct alone. When the powerful or the desperate need a job done, you get it done… by any means necessary.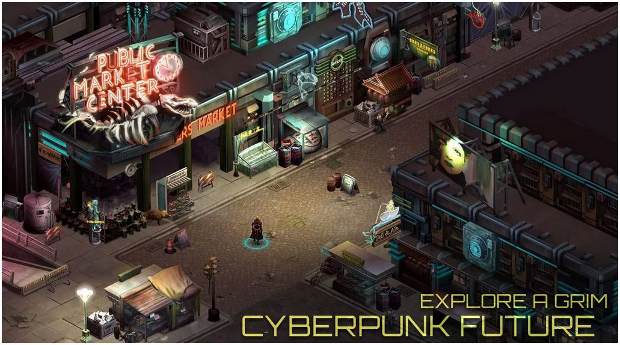 It has 12+ hours of gameplay, which is optimized for touchscreens. Besides, there are 350 weapons in the game along with various magic spells.
However, the game is quite heavy. As per the disclaimer on its Android page, a tablet requires at least 1 GB RAM and Android ICS operating system. Besides, the game has a huge file size of 1.77 GB and currently costs Rs 605.54.
Total Conquest Android
This is Gameloft's new strategy game, which is available for free for Android users. In this strategic social game you are a Roman governor developing your own city-state and army. With Caesar dead, you'll need to join a powerful Legion – or forge your own – to defeat your enemies, protect your lands, and reign supreme.


Total Conquest emphasizes online play. Players can team up to form Legions and fight to increase how high their alliance ranks. However, there is also a solo game. Though the game is free there would perhaps be some in-app purchases.
###PAGE###
Real Football 2012
Soon after Electronic Arts released Fifa 14, Gameloft also announced its football-oriented game for Android devices, called Real Football 2012. Like Fifa 14, Real Football too is available for free.
It has different game modes including Exhibition, League and various International Cup modes, or you can practise your skills in the Training mode. You can also take over your favourite team as a manager and lead it to glory, or replay the best games of the past by entering History mode.


There are 350 teams and 14 league championships to play including England, Spain, France, Germany and South America. Gameloft has also promised to send out updates of most recent player transfers and lineup changes.
You can create your own custom team jerseys, shorts and more using a detailed editor, then share it with the rest of the community, or look for cool designs made by other players and use them yourself.
Plants vs Zombies 2
This is a sequel to the popular strategy game Plants vs Zombies. The new version is available for free on iOS and Android. The game's developers PopCap Games (a division of Electronic Arts), had released the game for iOS in August this year.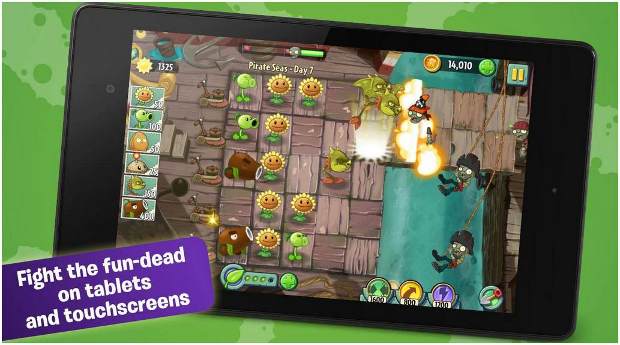 However, as of now, the game is available in Australia and New Zealand regions following the successful release of the Chinese edition last month. The full global release of Plants vs Zombies 2 for Android will be launched shortly, assured its makers.
Plants vs Zombies 2 is a time-traveling adventure that propels players through different historical eras armed with a range of specialised plants to face off with zombies in every time period. The Android adaptation is said to have the same compelling action as the iOS version.