The smartphones we have today are much more than capable of helping us get rid of many gadgets and devices. One such key feature that has become vastly popular across different countries is the use of smartphones for navigation. There are applications available in both paid as well as free forms that can be used to navigate around the city as well as to far off places where internet connectivity is unavailable.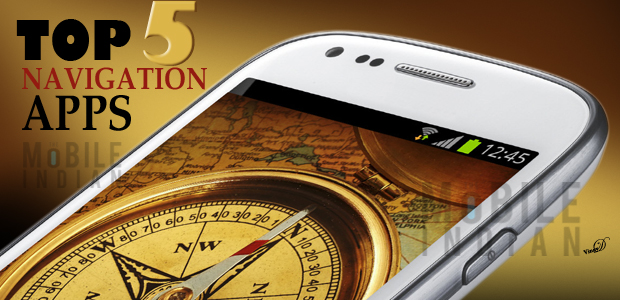 Navigation between places today is not just a matter of offering route information but traffic information as well, and apps can alert users about an oncoming congestion so an alternate route can be chosen. But overall the whole idea of having a powerful device and keeping it in your pocket seems a bit bad. So if you want to change that then read on about our top five navigation apps for smartphones.
Google Maps
Google Maps is the first name that comes to anyone's mind when navigation needs arise. Google Maps is Google's free mapping and navigation solution that offers great service to its users globally and that too without any hidden conditions or charges. The Google Maps service is available for users across all major smartphone platforms free of cost as well.
Google Maps offers navigation from point-a to point-b in the simplest of ways. Along with that apps for smartphones on Android and iOS come integrated with the Places feature that helps users find places nearby. There are also 3D Maps, Indoor Maps and offline support has been added to devices. With offline support users will no longer need an active internet connection to access Google Maps. Users have the option to save up to five different map pieces for access later on without an internet connection.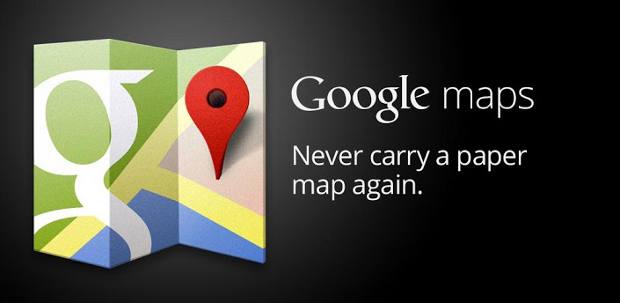 One of the most innovative features from Google comes in the form of live traffic alert information that detects the density of map users in the vicinity and accordingly informs them about congestion.
Google Maps allows users to search for places, calculate routes, travel time, directions and even plan public transportation. So while travelling make sure you have this application on your device. You can also access it at m.google.com.maps if you do not get the native application on your device or feature phone.
###PAGE###
MapMyIndia
After Google Maps MapmyIndia is one of the most popular Indian mapping solutions that is available for users of India, but the only downside is that it's a paid service as compared to Google Maps, which is free of cost. Nonetheless, MapmyIndia is by far the most detailed mapping and navigation service with street level maps of 4000+ cities of India, 36 cities at house-level detail, 20 cities in full 3D and 6.3 million destinations.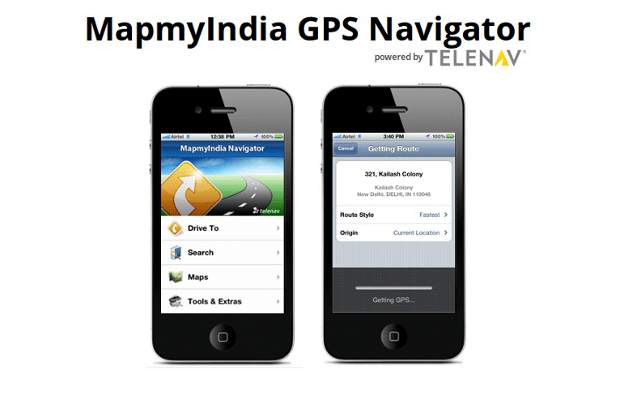 The MapmyIndia Navigator app, which is available today for Android and iOS based devices allows users to search places and mark their favorites, and helps them find places like restaurants, ATMs, hotels, hospitals and more by category or name. Users can then select and navigate to the destination chosen and save frequent destinations as favorites. Moreover, the application automatically generates a new route if the driver misses a turn. Users can shake their phone to instantly start navigation to their home address from wherever they are.
On major highways, the application notifies drivers when they exceed the posted speed limit. The MapmyIndia Navigator app switches to night-time mode automatically, for safer viewing conditions while driving at night.
Of the many options available today for easy and simple navigation, Waze has turned out to be a promising little tool, a must have for people living in big cities and towns.
Like any other navigation software, Waze offers free travel directions but unlike most GPS based navigation systems, it offers alerts in both audio and on the screen for added comfort, for which many applications charge additional money. The application offers street level navigation and the simplest and most uncomplicated interface ever. The buttons on the app screen come in big sizes, which helps easy navigation through the app.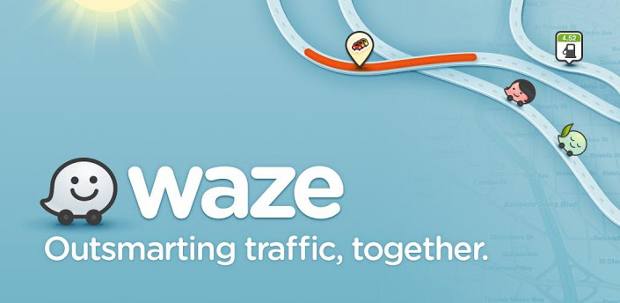 The Waze application offers navigational data both in day and night modes. But one thing that makes Waze truly outstanding is the social connect it offers users. Waze utilizes inputs from local users and provides alerts and information to other users in order to make driving pleasurable. For instance, a Waze user can upload information about a traffic jam or about an accident that has caused a jam on a particular route and the application will make the information available to other users opting for that route.
The application is available for both Android as well as iOS devices and offers great service to users without any cost involved to it.
###PAGE###
Nokia HERE
Nokia maps and navigations is by far the most accurate and reliable of navigation services available for smartphone users. The service is available for all Nokia devices and along with that it's also available for other Windows Phone 8 and Apple iOS devices in the form of a native application. Nokia has rebranded its maps service as HERE and this cross-platform service is powered by Navteq's mapping expertise.
The HERE navigation service offers different map views such as regular, satellite, live traffic and public transport line. Just like Nokia Maps for Symbian, HERE lets users save maps for offline usage as well. HERE offers step-by-step voice-guided walk navigation through pedestrian routes, parks and alleys. The map also provides information about public transport and driving directions. Users can save their favorite places in Collections, which can be synced to as well as accessed at HERE.net.


Nokia's HERE mapping and navigation service offers automatic route correction if the user misses the highlighted route and offers the shortest possible route between places to its users.
For devices that are currently not supported by the native application users can also make use of the services at here.com and get the same experience.
SatGuide
What Google Maps lacks at present is true offline navigation functionality; there are several applications making up for that. SatGuide is yet another great mapping and navigation service that allows users to get around the town, state and even country with turn by turn directions and that too without the need of active internet. SatGuide in India is a competitor of MapmyIndia and offers similar solutions.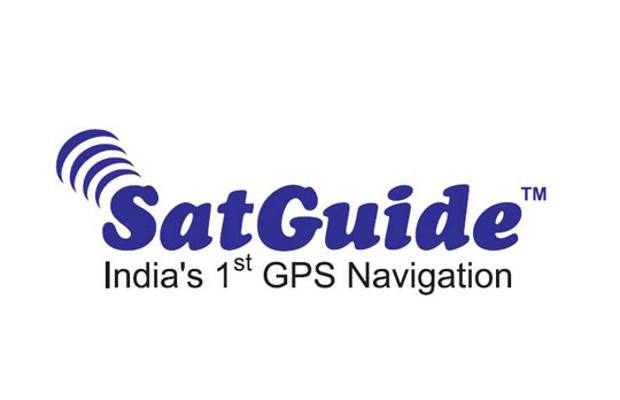 The service is available in the form of a native application for devices running Google Android and Apple iOS operating system but solutions are also available for older Symbian and Windows powered devices and for laptops as well. SatGuide also has GPS enabling hardware that connects to devices and makes them capable of offering navigation solutions as well. It's very useful for devices such as low-end smartphones and bigger tablets that offer no GPS solution but are fully equipped for navigation.
Besides that, the app allows searching for places with street level maps. SatGuide Navigator for devices helps users get turn by turn directions anywhere in India. It transforms users' smartphones into a voice-guided GPS navigation system. It stores all the maps, highways and points of interest on the device so there is no need of an internet connection.