Google Maps is really the ultimate navigation software for smartphone owners for it offers great navigation. While Apple is still readying its own version of maps with the iOS 6 updates, there are several independent solutions for the best local navigation and routes.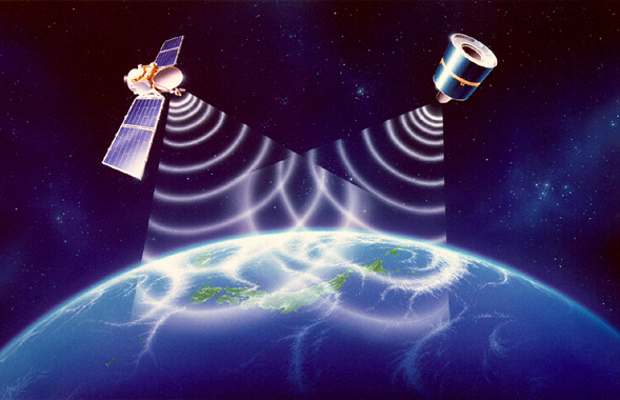 We do believe that Google Maps provides a consistent solution but it is not accurate all the time. One can try out other applications available from the Apple App Store for navigation and mapping. Here is a list of iOS based apps for navigation.
Waze Social GPS
While most navigation software is managed by a company or small group of individuals, Waze offers free travel directions and navigation routes generated by a community. Waze app offers alerts by audio and on screen for street level navigation. Fairly big buttons help navigation through the app while driving. The social community aspect is the best feature for it uses the inputs fed by local users about important places such as ATMs, gas stations or accidents to broadcast updates about traffic and other elements. Places or routes can be saved as favourites for single tap access and users also earn points for using Waze and plotting data that is helpful to others. Waze requires an active data connection as maps are downloaded on the go.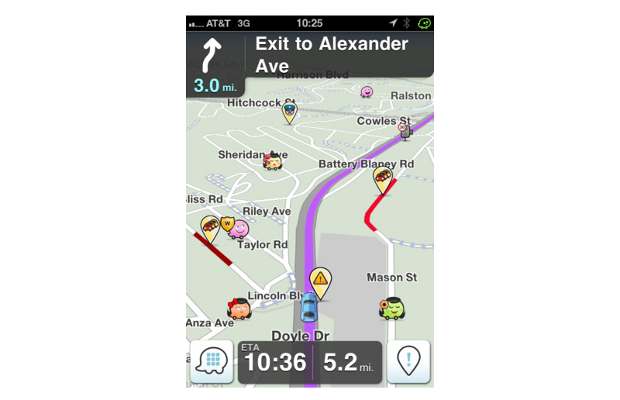 Get the Waze Social GPS app from the Apple App store for free.
###PAGE###
Wisepilot
Wisepilot is free to download. One can purchase regional map packs from the app itself. In countries where speed cameras are installed at roadsides, this app alerts the user while his vehicle is approaching such a camera. This is quite a useful feature to save you from getting fined in a foreign land. Besides that, the app allows searching for places and even sharing them with friends over social networks. With street level maps the app also gives information about important events.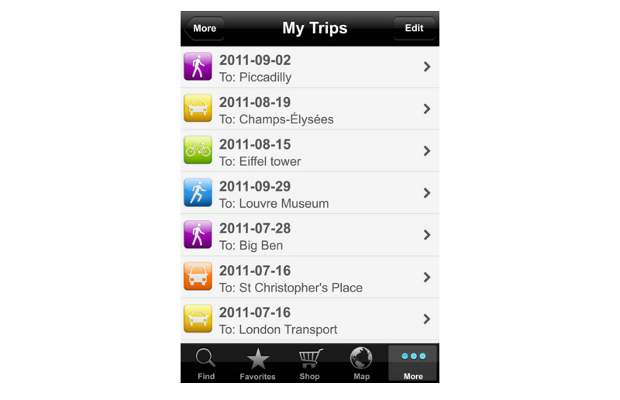 This feature rich navigation app serves quite well while one is on a tour visiting foreign places. Get the latest version of Wisepilot GPS Navigator from the Apple App store.
MapmyIndia Navigator
India based MapmyIndia partnered with TeleNav to provide a great navigation app called MapmyIndia Navigator. This app offers a clean user interface with the option of switching between 2D and 3D map views. The features offered are very basic such as Drive to, Search and Maps. You can set your home address and also save your favourite places in the app. Pre-listed places of importance such as hospitals or clinics provide easy access in case of emergency. The app also offers a feature where you simply have to shake the iPhone and navigation starts. Since the app requires GPS and a data connection, it is bound to consume a reasonable amount of battery juice.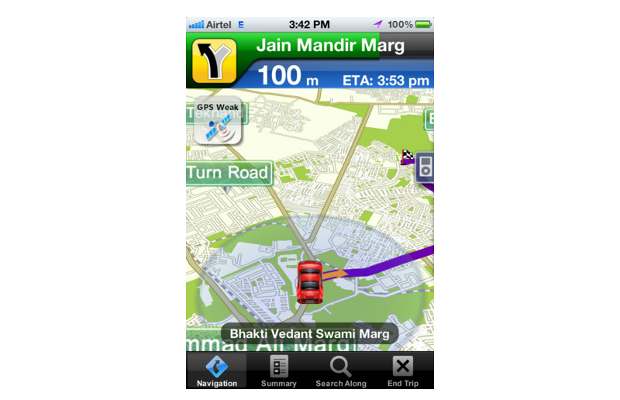 The MapmyIndia Navigator app is available for $4 for the first 30 days and then if you like the app you may go for the annual subscription of $30. We know that the price is steep but it does offer updated maps free and only charges for the navigation service. Get the MapmyIndia Navigator app from the Apple App store.
###PAGE###
Navfree GPS Live India
Navfree GPS Live India is yet another community powered free maps and navigation app meant for the iPhone. This app uses data from OpenStreetMap and provides the most updated and user corrected map information and routes. You can register and then login at OpenStreetMap.org to set you current location and let the app pull data faster than if you were to depend on the GPS to identify your position. With a Wikipedia-like concept of user curated and corrected map data, the app also integrates Google and Bing search to find places nearby. The live maps allow multi-touch gestures and smooth scrolling.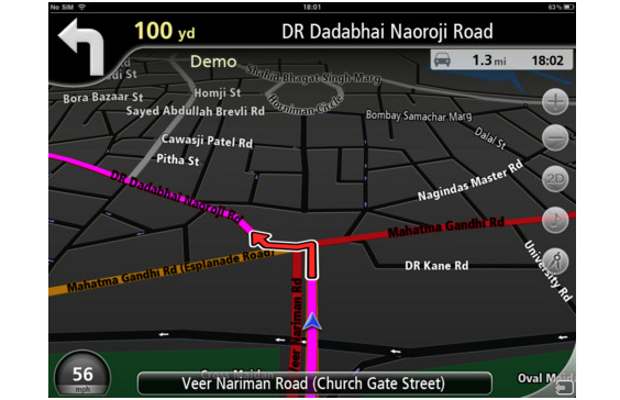 The app downloads map data on the iPhone so it does not constantly feed on your data connection. With dedicated pedestrian direction and automatic re-routing, the Navfree GPS Live India app is certainly worth checking out. Get the Navfree GPS Live India app from the Apple App store.
Getit Local Search
At times you simply need to check out what is around you without having to open maps, start the GPS and wait for two minutes to lock down your location. This app is your local guide that will help you find out what's around you. It is like your Yellow pages on the phone. You can search for local businesses such as the closest grocery store or coffee place to hang out. Besides the listing addresses, this app also offers interactive maps with navigation and locks your position on the map using the GPS module on the iPhone.


This is a very quick and spiffy app available for free for iOS users. Download Getit Local Search from Apple App store.