Smartphones are almost like a people magnet, everybody who sees one tries to use it no matter if the device is their or not. This kind of a situation can arise in office or at home as well where saying no to the person taking a peek in to your smartphone is not an option. Thankfully, there are applications in the Gogol Play store that can make sure that your device stays secure and as private as you would like it to be.
And as always, we have selected only the best free applications for you so you don't need to spend money as well.
Hide Pictures – Keepsafe Vault
Videos and pictures are most private in nature and this application is specifically meant to keep them secure. You can set aside pictures that are of not private in nature and hence would be available for others to see while the selected pictures could only be accessed after using the password that you have generated.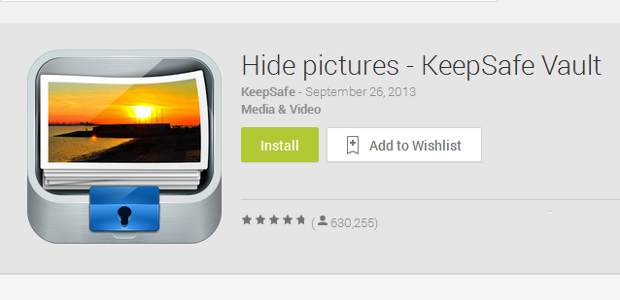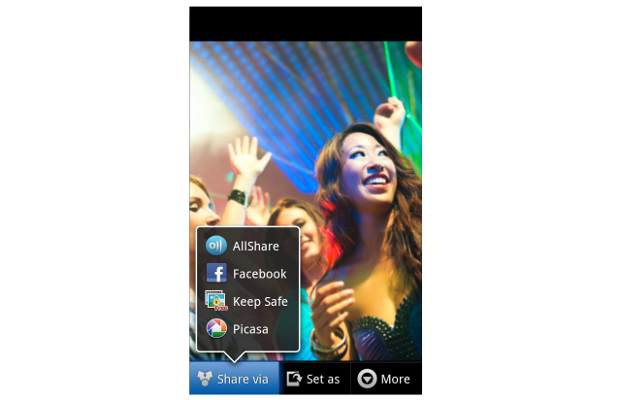 The working of the application is simple – simply selects pictures and videos that you want to hide and those will then vanish from the photo gallery of your Android smartphone, and stay locked in the Keep Safe app of your smartphone. You can only access those once you put the PIN.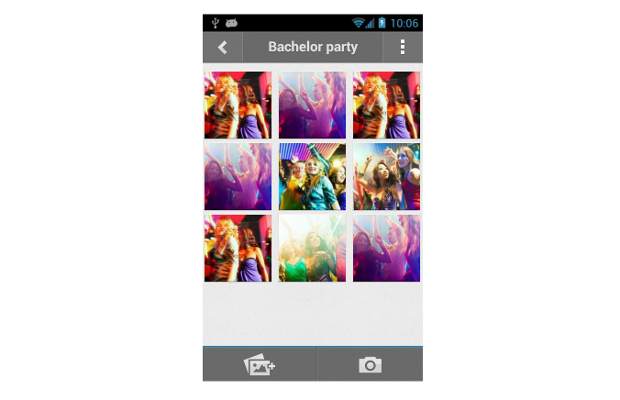 It also has an innovative feature called Fake Pin which would protect you from people who will force you to open the app. Choose a second PIN that opens a fake KeepSafe where you can put pictures you are ok for others to see. No one knows you have a real KeepSafe PIN.
###PAGE###
Privacy Master – Free App Lock
Many times we have applications that are little too sensitive for the average person to have a look at but it is very difficult to monitor that especially around nosey relatives. The 'Privacy Master – Free App Lock' simply locks the apps and one can only access them if they have the password.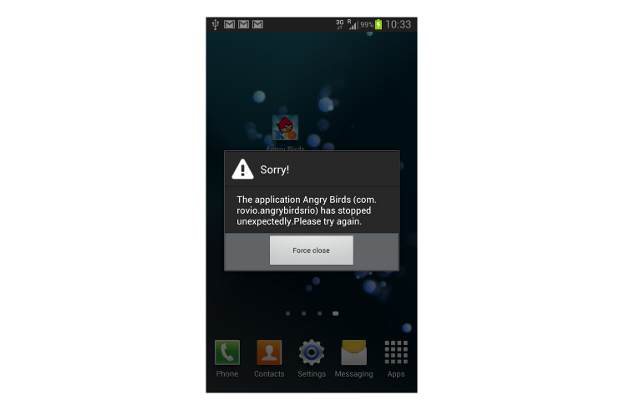 You can lock any application including settings and even messages. The application also allows users to trigger a fake app crash prompt so that when trying to open an app the other person will get a crash prompt.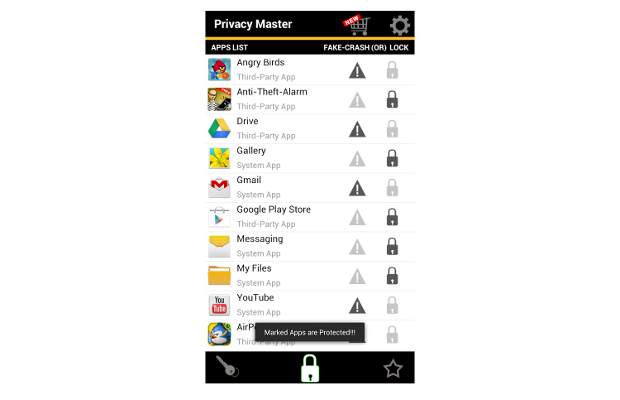 The app is very light on resources and never fails and that is what the best part about this application. The popularity of the app is palpable from the fact that over five lakh of its 6.28 lakh users have given it five-star rating so far.
Lock for WhatsApp Keep privacy
WhatsApp is currently one of the most popular chat or texting application that is used by users globally. Without any doubt there is a greater possibility that there are a few contacts and chats that you would not want other people to access or get to see them. Since WhatsApp has no security feature of its own, it is hard to keep people off it.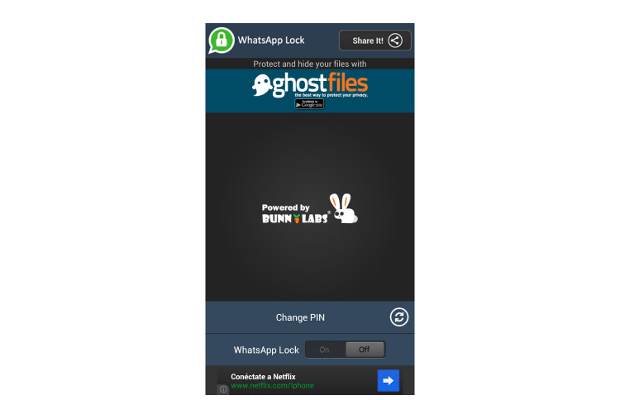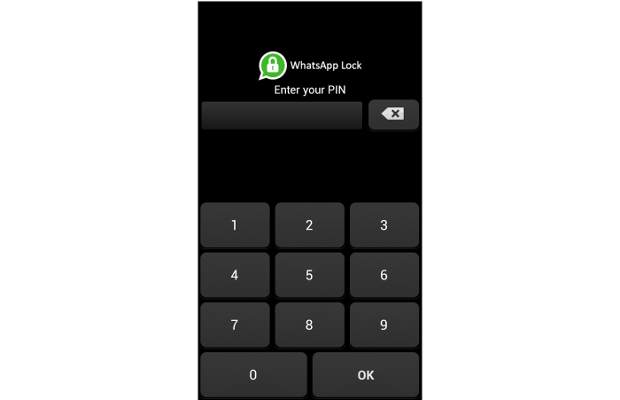 One can use a normal application locking utility but it would be a pain to unlock the application every time there is a new message in box. Lock for Whatsapp is the perfect tool that is specifically designed for WhatsApp. It allows users to lock the application on demand. But at the same time it comes with a timed lock feature that makes the lock unavailable for a specified time so that users do not get disturbed by unlocking app every time they get a new message.
###PAGE###
Shady Browser
Private or anonymous browsing is required for many websites and on many occasions as well. Though many other browsers offer incognito mode, there is always a chance that you might forget to turn the feature on and then your browsing history might get traced.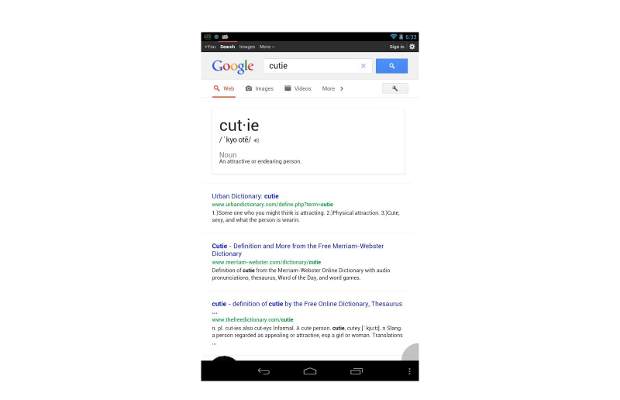 The Shady browser, however, comes with a password that is required to get inside the browser. Also, history and browser bookmarks are also securely hidden. The browser supports most features included in the native Android browser along with support for multiple tabs as well as a dedicated download manager.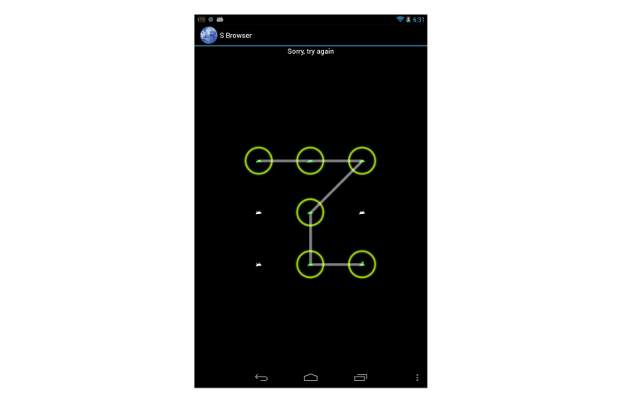 The browser at present does not support video playback within the application itself but the developer is working on the same and has promised to include the ability in future versions of the application. The Shady browser supports flash and thus all the flash based websites will work easily on the browser but the flash plug-in will be required on the device.
Apprivacy Permissions Privacy
Privacy issues are not only from the people around you but from some malicious applications that are installed on your Android device as well. The Apprivacy application is a one stop solution for all application permission privacy needs. This application reads the permissions that all the applications that you have on your device are utilizing currently and flags them accordingly.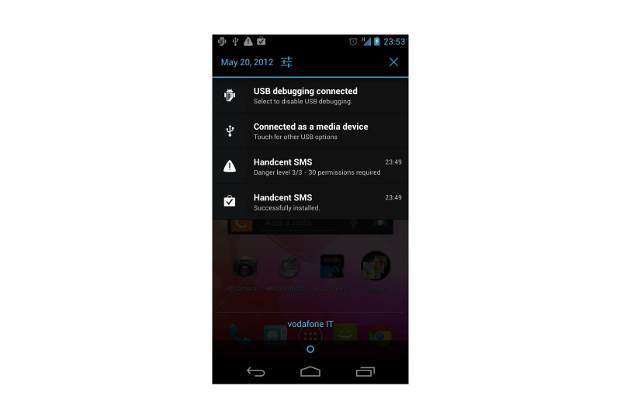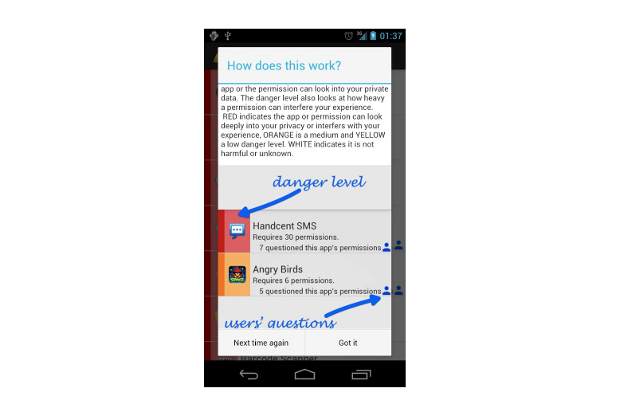 If the applications using bare minimum permissions its tagged green and as the level goes up, the colour changes form yellow to red. So you can be well informed about apps you want to have on your device and those you do not need too.