Today on Android we have a great number of applications that are designed specifically for Indian users. But sadly only a handful of these are really useful. So of this handful that are truly useful we have shortlisted five, which we believe every Indian must have on his/her Android device.
Sweet'N'Spicy
As Indians we are big on food and we all love a tinge of spice in our life. On most applications at the Android Store the recipes are more or less inspired from foods of different countries and cultures, but if you crave real Indian food then this sweet n spicy application is just right for you.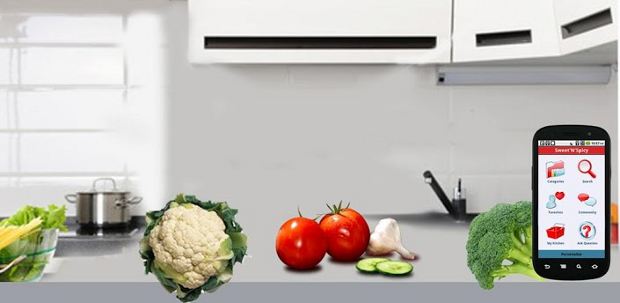 Sweet n Spicy has more than 4,000 recipes and 400 video recipes spread across three major categories-vegetarian, non-vegetarian and vegan, which makes it extremely useful for the user for cooking what they crave, right where they want to. All the information has been organized and cataloged. The recipes are grouped by category, foods, and ingredients as well so that you can be absolutely clear that what you ask is what you get.
The app also features the first Calorie calculation engine for Indian recipes, which is a great addition for health conscious people, plus with a little help and creativity users can add or remove the extra bulk from the recipes, and still get the same old taste.
###PAGE###
Getit
Many times, despite having good online stores, we have to step out to the market to buy things. Do not worry, though, as here too the smartphone becomes a handy help in helping users find just the right place to go to.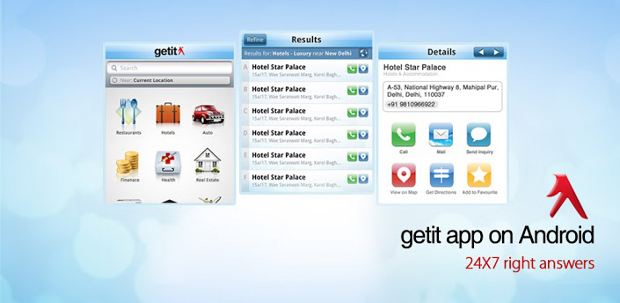 The Getit Official Android app is an easy-to-use guide for local information. It provides a simple yet convenient interface to find local businesses and service providers right from the palm of the user's hand. It makes use of Getit's India business listings to find the best-suited results for users.
What makes Getit app very useful is its auto location detect feature. It automatically detects your current location using GPS and provides search based on attributes and location. It shows interactive Google Maps with directions as well. You can call any business with a single click/tap, and share businesses via email and SMS as well.
Burrp
When you need to try out a new restaurant, store or even a nearby store, what would you do? Probably ask your friend to tell you about the services offered by the store and how good they actually are, but how about when a bunch of users actually bring their experiences right into your hands? Well, that is exactly what Burrp does. Burrp accumulates information, reviews and ratings of popular or even not so popular places around cities and towns across India, and helps people who are visiting.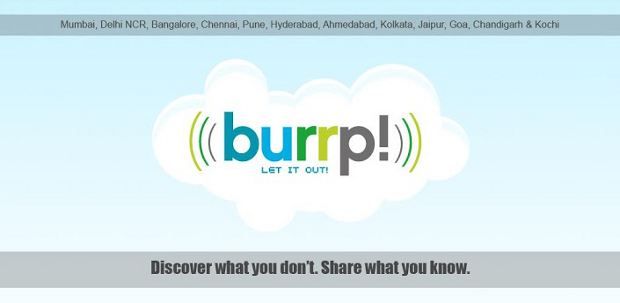 It has a dedicated listing of popular places across a number of cities and states, and along with that users can simply search for the place and get information about it. Users can even share what they feel about a place within the same application to let others know how their experience was.
And it is not just limited to places, but users can also get to know about movies and shows happening across town so that they are absolutely clear on what they should not miss and what they absolutely should.
###PAGE###
Indicode
We often come across STD codes, vehicle registrations, and area pin codes, and looking for such information on the internet is not always the best possible option as mostly at times of need we are miles away from our computers. For instance, when you are in a post office or some place like that where you need a pin code and you don't know it.
Thankfully, there is one application called Indicode, which comes very handy for such tasks. So with this application you will have all the STD and PIN codes of India on your fingertips. The app has a database of over 37,062 area codes, 2571 STD codes and 974 vehicle number plate codes. The application has a very small installation size of around 3 MB and it informs the user about the right location of the number or code.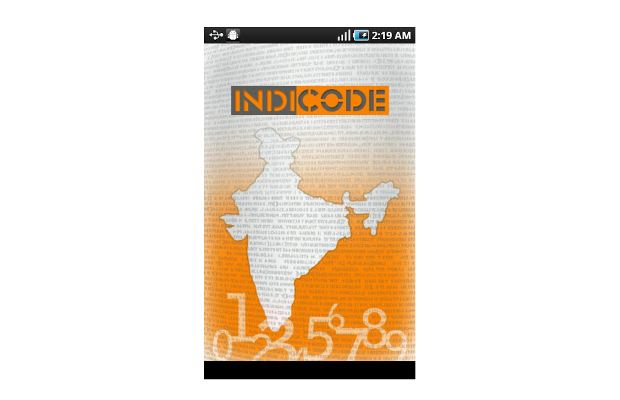 Users can get the location when a particular number or code is punched in the search bar as well. Alternatively, you can search the pin code of a city or place.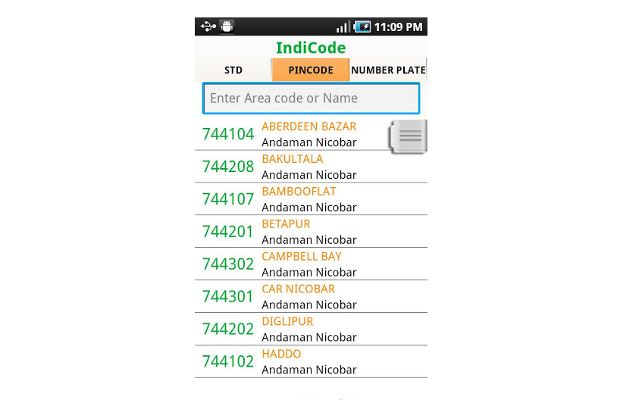 There can be potentially limitless uses of this application. For example, users can punch in the first three letters of the number plate of a bike or car and get details, which is very helpful in case of accidents, and otherwise too.
Check Price India
Although there are web stores that offer the best possible prices for the products and services offered, at times we do feel the need to consult sources about the prices of the products offered by various stores and sellers. This helps users to have a fair idea about product pricing so that whenever they buy the product they can get the best possible deal.


Check Price India application for Android does exactly all this while being at the user's fingertips. The app allows users to search for any and all products and gives their best prices. The app allows users to search for the best prices online for books, mobile phones, digital cameras, laptops, watches, cars, sports accessories and other products at the best prices across various web stores.
At present the app supports a wide range of online stores for price comparison. The stores include Flipkart, sulekha, yebhi, egully, infibeam, jabong, Indiatimes, rediff, homeshop18, Tradus, Indiaplaza, myntra, Zoomin, Inkfruit, univercell, saholic, Snapdeal and babyoye, and more will be added soon.