Music streaming services are slowly growing stronger and adding more content to their libraries. These services can be accessed from their dedicated applications on various mobile platforms. The highlight of such music services is that you get to listen your favourite songs legally with relatively less cost.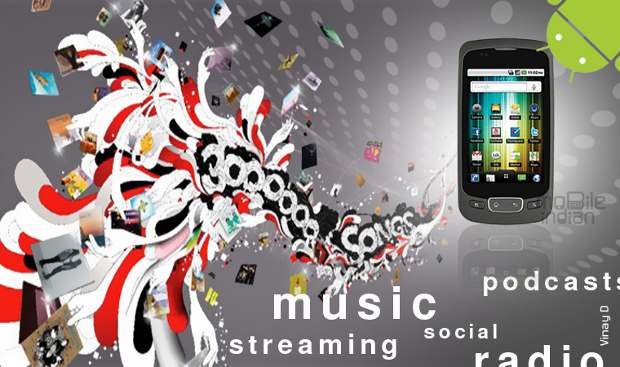 Here's a collection of music streaming services that are also accessible and usable via Mobile platforms.
Saavn
As one of the most popular music streaming service, Saavn does offer some of the best features required to listen to music. This service offers a great collection of Bollywood and Indian music (Hindi, Tamil and Punjabi) under one umbrella. The best part of Saavn is that one need not purchase the songs from the website and also it can be accessed anytime (you need internet connection though).
Dedicated apps of Saavn are available for both Apple iOS and Google Android platforms. Using either of these apps, users can search for Bollywood tracks. While you are at it, you can create your own playlist, save your favourite tracks and even the radio stations offered.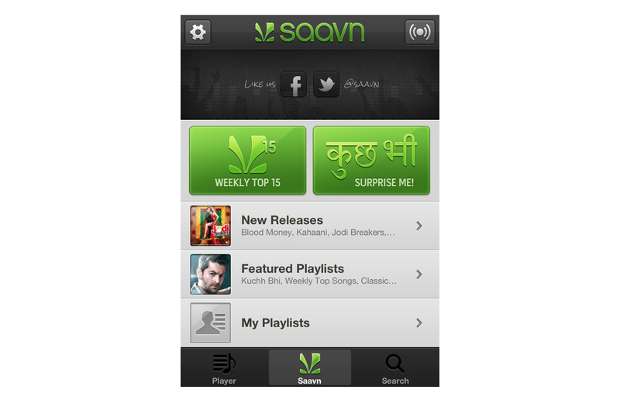 The service also offers its own weekly top 15 tracks so you can always experiment with new type of tracks. There's also a tab on the home screen of the app that offers a random track once tapped on it. Only thing is that one requires a good data network – 3G or WiFi, to keep the tunes playing.
To get the Saavn app for iOS devices go to the Apple App Store and for Android visit the Google Play. Last we heard, Saavn app for Windows Phone is also in works.
###PAGE###
Dhingana
If you love regional language songs and always wish to listen to them any time you want, the Dhingana is one service that will fulfill your requests. Dhingana's service has an ever growing library of songs available in several Indian languages – from Assamese to Urdu. Of course, the new Bollywood numbers are available as well. The music available through this music service is of course 100 per cent legal and absolutely free for streaming.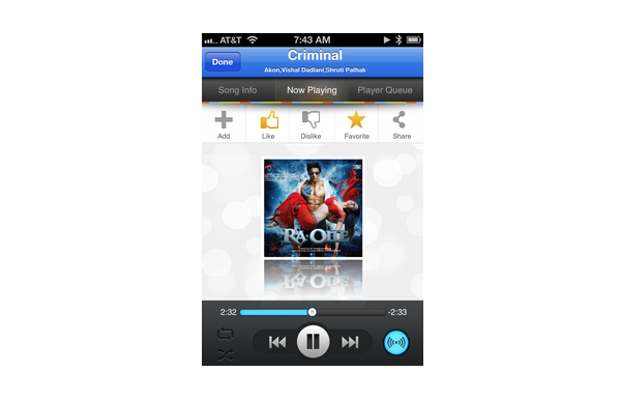 Dhingana's service can be accessed from different mobile platforms that include iOS, Android, BlackBerry and Symbian. This service allows users to sign up using Facebook or Email account. By signing up using Facebook, users can access the same library of favourite songs anywhere and even share as well as recommend the songs to friends. With its multi-platform presence, and social elements seamlessly integrated, this service automatically becomes the best companion for listening to favourite songs in different languages.
You can download the respective mobile app by visiting Dhingana's social app page.
Hungama MyPlay
One of the large entertainment content library bearers – Hungama, offers music streaming services on iOS, Android and BlackBerry platforms. This service covers wide variety of music which also includes devotional, dialogues and even instrumental music. In terms of volume, the library might be large but when it comes to streaming music and using the service through an App, it disappoints.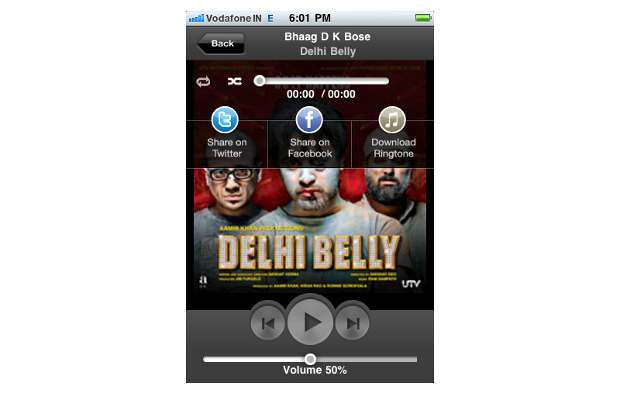 The Hungama MyPlay app doesn't offer the top quality interface like other music apps. The app integrates both music and video player so that users can also stream video content. The official app on all three platforms is plagued with performance issues and we hope that the developers fix it soon. Without a functional app, this service is usable only through web browser for desktop.
###PAGE###
We are Hunted
This is a relative new music discovery and streaming service to access international content from Independent artists. The interesting and unique feature of this service is that it pulls the most popular artists with tracks from blogs, social networks, peer to peer networks, and message boards. The service promises offer a chart of about 99 emerging songs that are being talked about a lot. The layout and user interface of this service is quite different than any other entertainment app.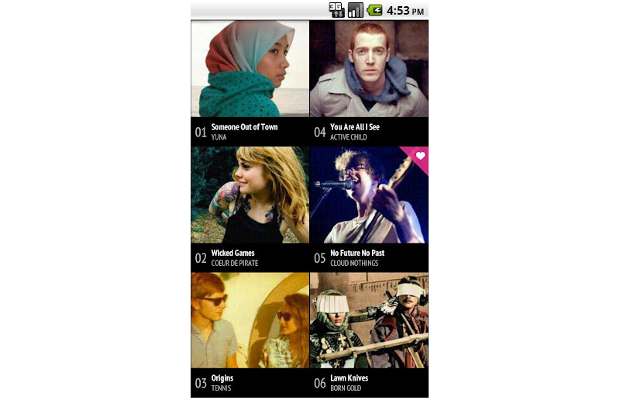 With pink coloured menu option, the app allows choosing between emerging chart of songs, mainstream chart, remix chart and finally charts by genre. You can also create the 'We Are Hunted' account to discover and share new music with your friends on the social networks – Facebook or Twitter. Once you choose the chart, tap on the artist's tile and start playing the full length song.
We are Hunted service is available through different apps for various devices and platforms.
Winamp
This is one of the most popular desktop based media player which is now available only on Android. Apart from offering playback of user loaded music, the Winamp offers access to thousands of Internet Radio Stations through a feature called Shoutcast. With the Pro version of the app, user gets more personalised recommendation of the radio stations.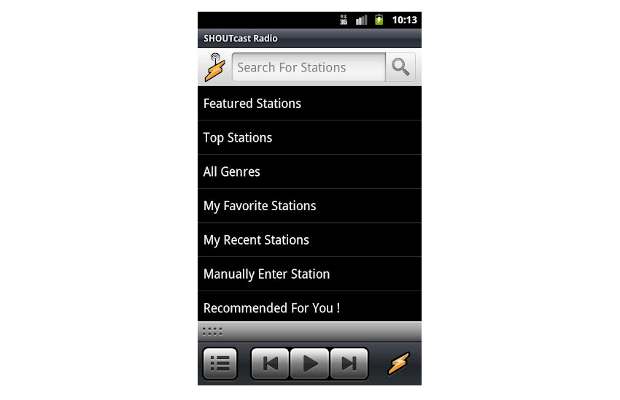 Along with several features and functionalities, this is one of the best music streaming players that allows listening to international music without having to pay for it.
There are several other workarounds to get some international level music on your mobile phones. No need to bother wrapping your head around complex stuff when you can simply download an app and enjoy the music for free, legally. Download the Winamp app for Android from Google play.