After buying the mint new iPhone 5s or iPhone 5c, you must load it with some great applications. Meanwhile, also get some music to keep yourself entertained. But why waste time downloading and transferring music when you can discover new artists?
Apple iOS offers several music apps for creating, sharing, discovering, and streaming music. Check out our pick of the top music apps for your iOS device.
GarageBand
GarageBand app is developed by Apple itself and is meant for users who love music. Like its name the app is meant for people to create musical symphonies using several musical instrument sounds with amps and effects. This personal recording studio features Smart Instruments for composing tracks with the help of strings, keyboard, guitars, basses or drum effects. Apple has added a couple of chords for beginners, and advanced users can create custom ones.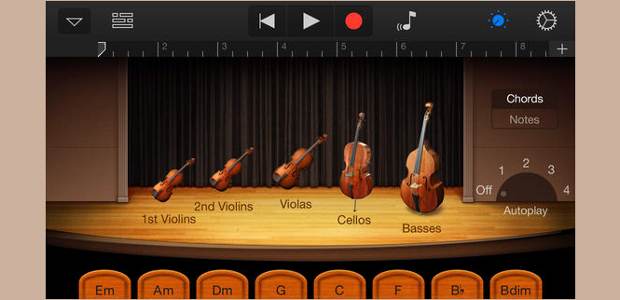 With this app, you can record your jam sessions and then tweak them later to create a new song, audio recordings, loops and touch instruments. The app offers ample sharing options for created tracks or you can use them as ringtones.
###PAGE###
Shazam
Identifying a new music track being played when you are at a discotheque, party or on a bus in a strange city can be difficult. Shazam app promises to identify tunes and songs for you, within seconds. All you have to do is open the app and tap the Shazam button while the song is playing. The app then recognises the song and offers several options to stream the song or watch it on YouTube.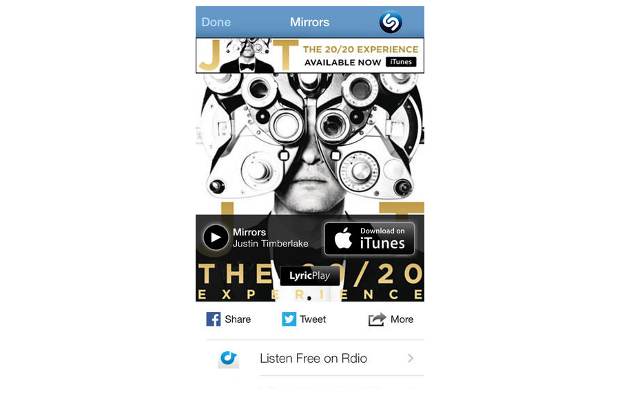 Check the artist details and other tracks by the same artist from the app. Users can save Shazamed songs with tags, add them to favourites and share those tags over the social network.
8tracks Radio
Creating playlists can be tedious but how about an app that offers you great playlists? 8tracks Radio is quite popular amongst users who love playlists and to explore new songs while they are working, travelling or working out. User created and curated playlists offer a myriad variety of music as per personal tastes and choices.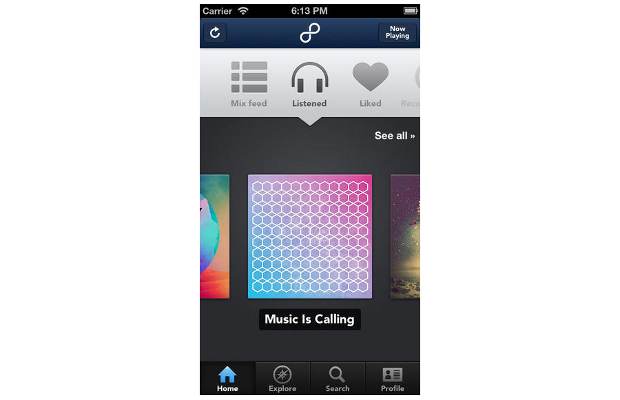 There is no listening limit and fewer repetitions in the songs offered. Select the tracks according to your mood, genre and even activity.
###PAGE###
SoundCloud
This is yet another community music app meant for music lovers to search and discover tracks socially. Independent music producers offer their music free for listening on this app and there are also several audio sounds. Apart from that, users can search for comic audio sounds and even podcasts.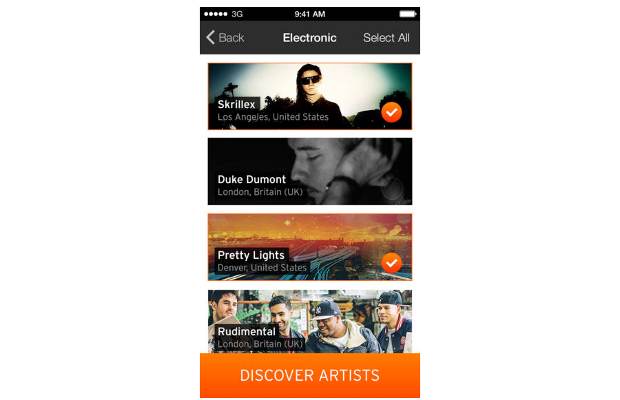 The millions of sound files include content uploaded by bands, producers, musicians and other audio enthusiasts. The app allows sharing tracks over Facebook and also suggests new audio for the user to discover.
Gaana
Listen to popular Bollywood movie songs from the unlimited Gaana library, which also includes English songs and regional music. Gaana app offers songs in about 21 languages for users to enjoy. You can create and curate playlists that can be used on devices and on the web. There is also a radio option that streams as per genre or pre-defined collections.


The app offers subscription services to download high quality songs for offline playback. There are two noted alternatives to this app – Hungama and Saavn.