Mobile phone accessories nowadays are almost as important as the cellphone itself, not only because they provide utility but also as they enhance the fun of the mobile phones.
Today accessories, like memory cards and multi chargers, are a must have and while you decide which one to choose. Here's a little help for you. So read on to know the best accessories deals that are available in the market today.
Plantronics Discovery Bluetooth Headset 975 (Discount: Rs 690)
This Plantronics Discovery Bluetooth headset today is considered as one of the top Bluetooth hands-frees. There are two main things about this device that has helped it to stay as one of the top preferences till now.
Firstly this device is extremely comfortable to use with its smallish shape and very comfortable design. Along with that the device also comes with a boom microphone for better and clearer communication. Well the only downside is that the micro size headset is too small and can be misplaced easily.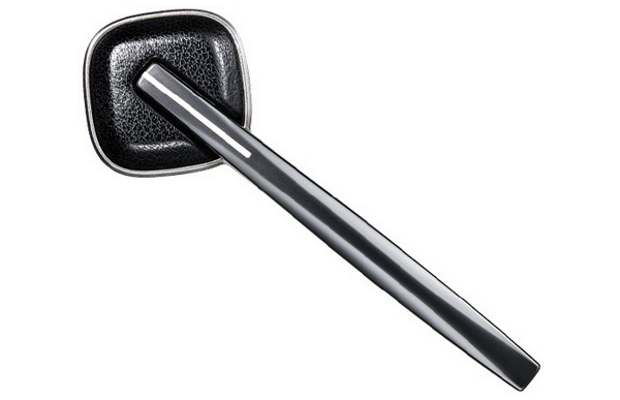 Other than that the device delivers superb voice clarity and active noise cancellation with the help of its second microphone. This is probably the only mono hands free headset that comes with a carry case with an inbuilt battery charger. Users can charge the case itself and the case can charge the hands free kit while keeping it safe and secure.
It was priced at Rs 5,490 earlier but is now available for Rs 4,800.
###PAGE###
Cooler Master Choiix C-2021-K1S0 Power Fort (Discount: Rs 619)
Cooler Master has been known as one of the most popular computer accessories makers internationally and now they have also forayed in to the mobile accessory domain. The Cooler Master Choiix is a portable battery pack that with its 5600 mAh battery capacity cab charge devices like tablets and smartphones on the go.
The Choiix comes with a number of crucial features such as over charge protection, over discharge protection and over current protection. So in any case of power fluctuations or inconsistencies, this portable charger will provide LED indications as well. Also the Choiix offers short circuit protection so if your devices malfunction it will prevent any damage to the device with its smart circuitry.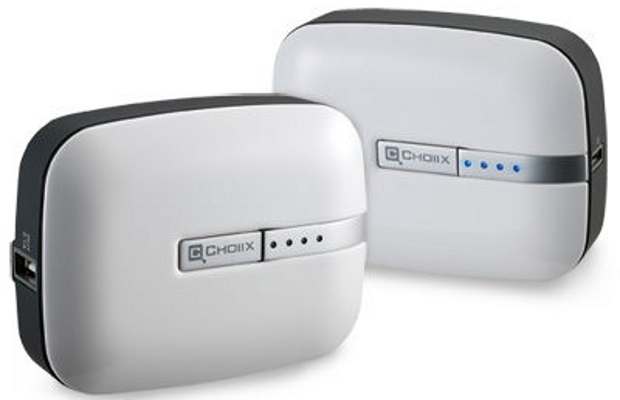 The 5600 mAh Lithium-Ion battery is capable of charging a smartphone two to three times as a normal smartphone features a 1500 mAh battery. This charger charges the devices at a 2.1A output amperage or current and thereby charging the device faster. There are four LED indicators that show the battery life of the charger.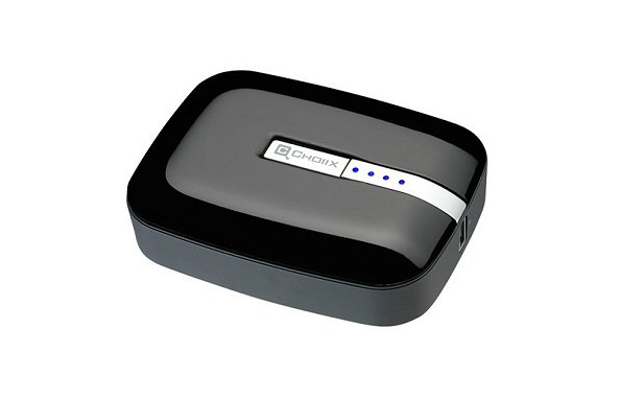 Earlier, it used to cost Rs 4,299 but now costs only Rs 3,680.
X-mini Max V1.1 Speaker (Discount: Rs 370)
The X Mini speaker is known for its quality of sound and volume it offer for the size. The base expansion chamber that is completely foldable allows the speakers to deliver bass rich sound which is generally missing in most portable speakers.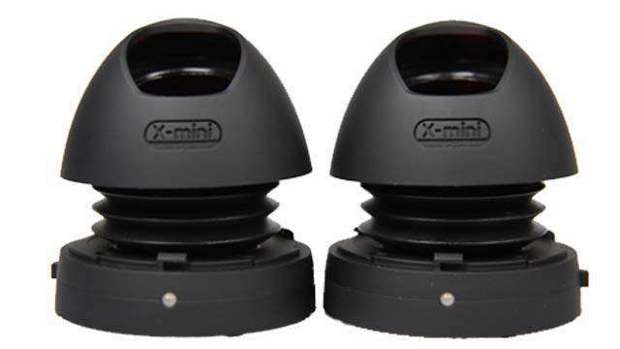 It has a 3.5 mm jack that when connected to the smartphone, make for the ultimate accessory to have with all the music on your smartphone. The speakers have a 250 mAh battery pack that can power it for up to 10 hours of music playback at normal volume with just about 2 hours of charge from a PC's USB or a wall charger.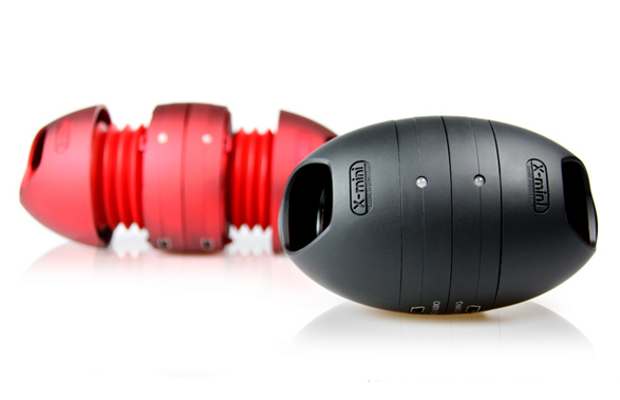 The speakers are magnetically shielded so they do not interfere with any signals of the cellphones plus they also come with a buddy jack that allows these speakers to be connected to another pair of X mini's for more powerful sound as well.
X-mini Max, which was earlier available for Rs 2,490, can now be brought for Rs 2,120.
###PAGE###
SanDisk Memory Card Mobile Ultra 8 GB Class 6 (Discount: Rs 250)
Memory cards over time have gone really cheap and are today available at an unbelievable prices. But there's a catch to it as well, as cards that we generally find in our local store are class 2 or class 4 cards that offer slow read and write speeds ultimately leading devices to freeze and hang while loading up larger music libraries and pictures that are stored in bigger capacity cards.
SanDisk, one of the global leaders in making memory products, have launched the SanDisk ultra range of memory cards that promise faster speeds and speedy performance.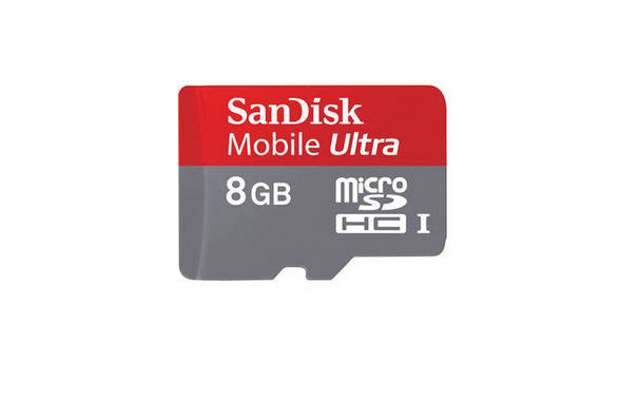 This card is a class 6 certified product that offer up to 30 MB/second speeds for data transfer allowing devices to access data faster and without any hiccups too. A must have accessory for smartphones and feature phones alike is one thing that anyone would not regret investing in it.
It is available for Rs 650 from its earlier price of about
Rs 900.
Nitho Charge All Pack (Discount: Rs 150)
Nitho is a well known name in the accessories market. They are popular for making high quality products and changing equipment for gaming consoles and mobile devices.
The Nitho Charge All Pack is a one stop solution for all charging needs. It comprises of a cigarette lighter travel charger that you can plug in the car's cigarette lighter socket and with its USB socket, charge any phone or MP3 player. Along with that this kit has a wall charger which you can use to charge your devices at home as well.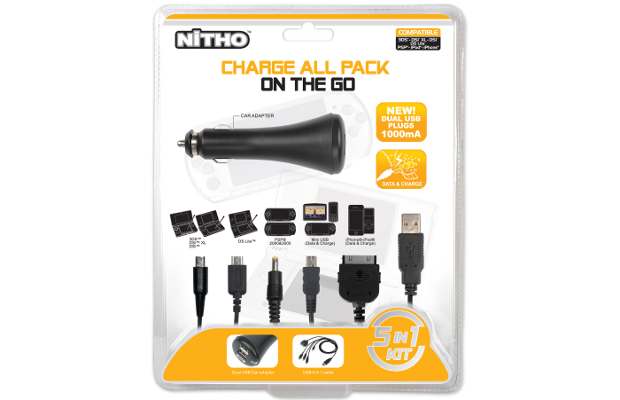 What makes this charger attractive is the fact that it is very cheap and comes from a very reputed brand. It also offers the convenience of plugging any USB cable to charge any device that supports USB charging. Since, most phones come with USB cables, so you don't need to buy another USB cable.
Besides, it comes with a host of additional proprietary charger connectors which can be used to charge a whole range of electronics and mobile devices including tablets.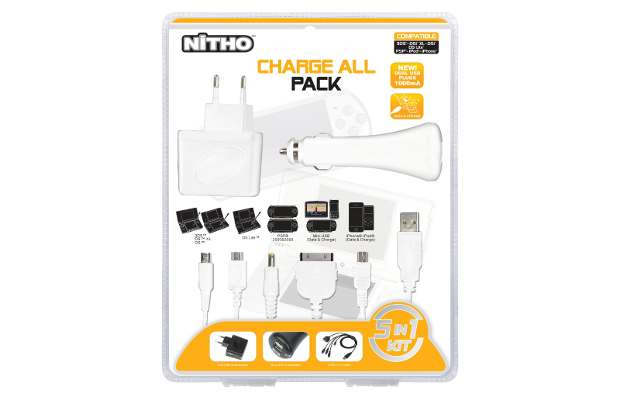 It is now available for Rs 849, from its earlier price of Rs 999.