Many big game developers are offering mobile games in the Apple App Store. Neck to neck with these games are also titles by independent game developers, who have offered great games with great looking graphics and engaging game play. Now we do know that these games might have a glitch or two since there are just one or sometimes a couple of guys working on them.
Indie games are fun because they are based on some of the most abstract game ideas. With the new iPhone 5 now being available almost everywhere you certainly should try out these Indie games on its large display. Here is a list of popular Indie games that we recommend.
Tiny Wings
Imagine the life of a bird with smaller than usual wings; it is indeed a tough life. This simple looking game has nice graphics with adorable characters and great colour tones. The bird has to use the hills to take a high jump and flap its tiny wings to fly as far as possible. Yes, this is when you feel a bit frustrated with gravity. The player gets to be mama bird or one of the four small birdies who have to flap through the skies that load with procedural graphics. This game gets a special mention as it has 15 hand designed levels in the Flight School mode.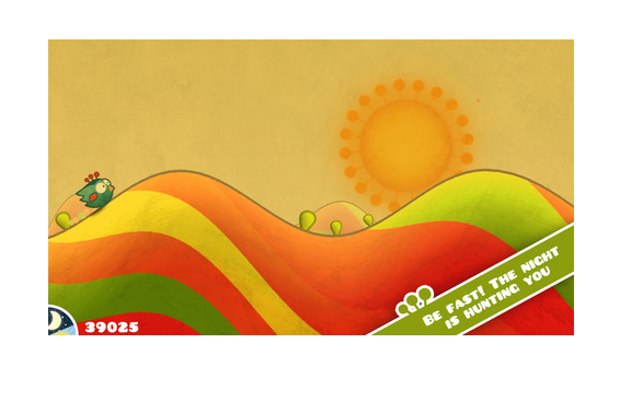 It is an award winning game and brings fun and freedom from stress. All you have to do is tap and make the bird fly. Get the Tiny Wings game for just Rs 55 from the Apple App store.
###PAGE###
Tiny Tower
Unlike the many other SIM clones, Tiny Tower takes you back in time with cute 8-bit graphics. Basically, players need to build the floor and earn money to build more floors on top of those already built. Open a restaurant, rent out a room, use storage and much more; employ visitors and entertain the special visitors to get paid extra. The tiny people walking in and out are called Bitizens. They can order items for stocking and can help you make more money.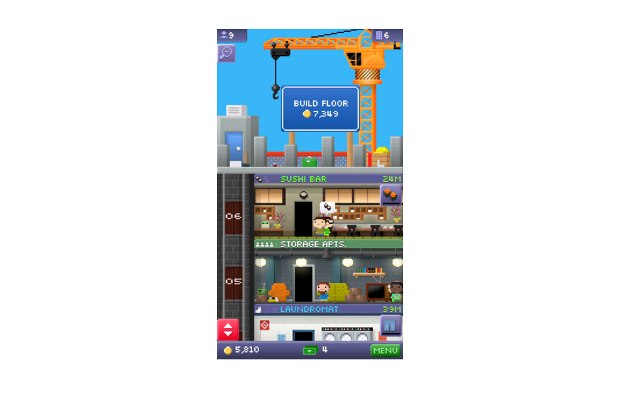 There is a timer attached to every item and you will end up being hooked to the game before you even realize it. Get the free Tiny Tower game for iPhone 5 from the Apple App store.
Don't Run With a Plasma Sword
Every comic book nerd's dream is to be a super hero and save the world. But what happens when the adversity is from outer space? The player gets to play as Cornelius who manages a comic book stand and has been handed a Plasma sword to save the world. Run around slashing Aliens and defeat the bosses with your skills. The game offers power-ups, several monsters, and great action sequences. This is a retro science-fiction game in which you are supposed to run side-ways and fight aliens. Retro visuals and gripping gameplay promise hours of fun.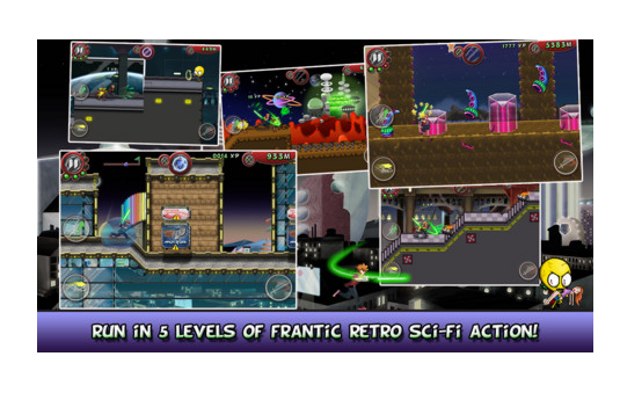 Get this free Don't Run with a Plasma Sword game from the Apple App store.
###PAGE###
God of Blades
With more display real-estate the hack and slash games would be more fun. For ardent lovers of sci-fi the God of Blades lets you become that powerful warrior who must defend his planet from humongous aliens. With pulp art environments and a role-playing theme God of Blades is more of an experience of the dark time of the inevitable battle. In due course, the player can unlock weapons and armor to pan through the cinematic environment and gripping story.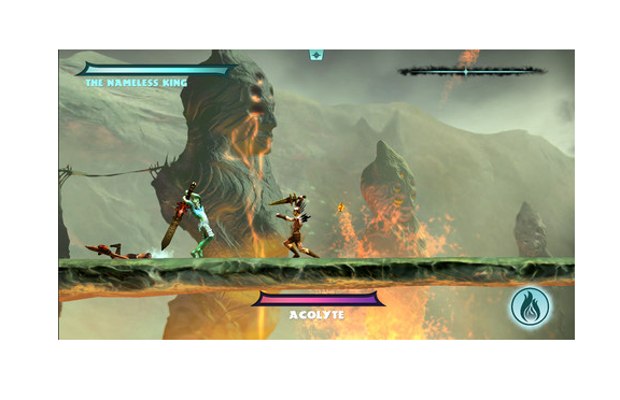 With great music and settings, this game has become one of the must play Indie games optimized for the iPhone 5 and can be purchased for Rs 170 from the Apple App store.
Punch Quest
Fun is incomplete without any arcade-style fighting games, and that's where the new Punch Quest hits the charts. Get both your thumbs engaged in punching and jabbing around obstacles to finish your quest. Of course, you get to perform some special moves and also unlock different abilities. The best part of this game is that it has arcade graphics which will look great on the larger Retina display of the iPhone 5.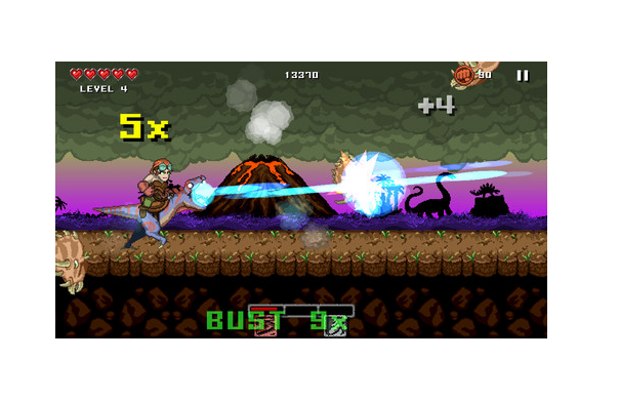 Punch the eggs to turn yourself into a gnome and finish the quests to earn as many points as possible. Get this free Punch Quest game from the Apple App Store.