With the new year, one of your resolutions should be to track your expenses. To help with that, there are several apps available at the Apple App Store, of which a select few have some really smart features.
The Apple App Store is filled with quality apps while only some have a simple and fresh user interface. So if you wish to keep track of your finances this year, check out any of these five free personal finance tracking applications.
Toshl
Toshl is a multi-platform expense tracking app that features online syncing. You can enter and keep a tab of the expenses you incur. The app lets you enter even recurring expenses so you don't have to waste time entering the data every time. Set budgets for the week or the month using the easy and versatile functions that will help you track and manage your budget. Also, there is a bills organizer as well as reminder to keep you aware of bills that are due. For those who travel abroad, there is also a foreign currency converter along with a daily exchange rates chart.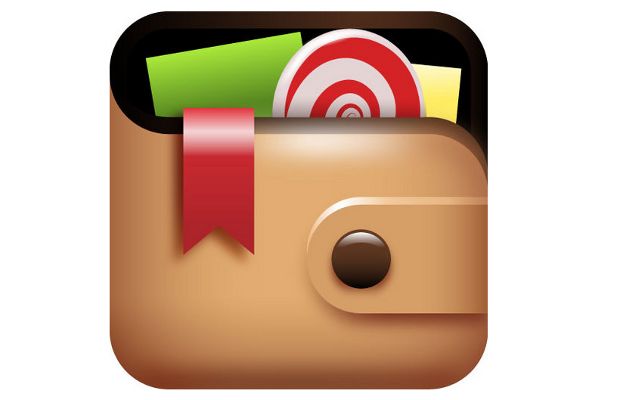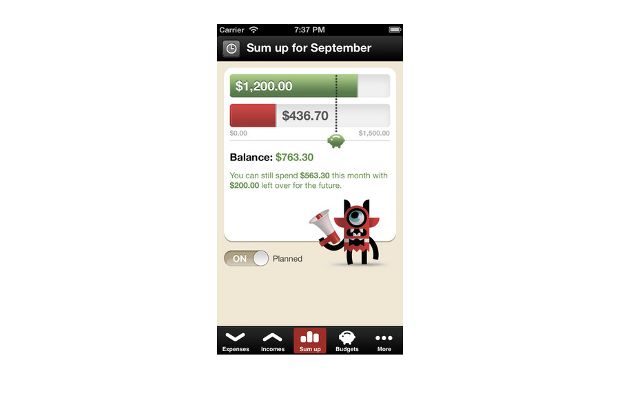 The app lets you visualize your financial data as graphs and also with the help of infographics. The Toshl app is available for free from the Apple App store.
Pocket Expense
Those who are really serious about their personal finance and do not mind loads of figures scrambled on the screen should get the Pocket Expense app. All personal accounts can be managed and viewed in one place with sets of icons for each account. Track the balance and expenses for each account along with statistical data that shows your personal finance with reference to time – daily, weekly, monthly or yearly. The app lets you quickly search through the transactions entered. Prepare budgets for specified time periods and then segregate them as recurring and non-recurring budgets.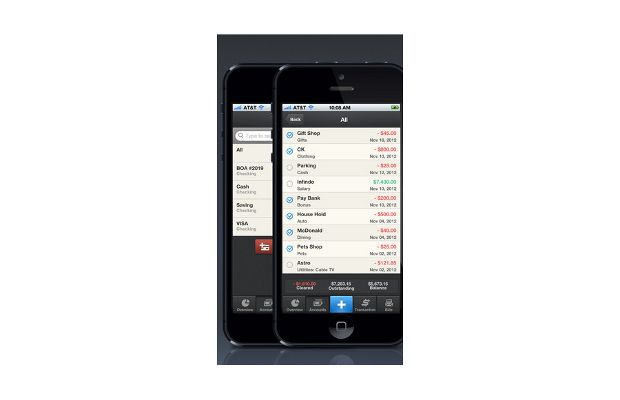 Also, you can easily move funds between budgets and then keep track of the bills to be paid and those that have already been paid. Along with a world currency list and password protection, the app lets you back up all your data over WiFi networks. Try out the Pocket Expense app from the Apple App store.
###PAGE###
Expensify
Those who are frequently on the move and flying to different places should pay attention to Expensify. This semi-automated expense tracking app lets you track your cash expenses, credit card expenses and even bank account. This app includes a built-in scanning system that runs on optical character recognition technology to scan receipts and note data through a SmartScan feature. Do note that it might not work with shabby handwriting. This information is then noted as cash expense or matched with the credit card statement to list it as credit purchase.


Users can always add expenses manually. You can also add certain expenses that relate to time. If you leave the GPS on, the app can calculate your mileage and eventually you can sync all the expenses to create reports for analysing your personal financial situation. Check out the Expensify app from the Apple App store.
Mint.com Personal Finance
Mint.com is an interesting app that will not only let you record all your expenses but also suggests where you can save money. The Mint.com app lets you keep track of expenses, create budgets and manage money. Users can add their current, savings, credit cards, investments and even retirements in one place. The simple user interface with basic colours and easy to use features presents information even in graphs to help you understand your financial situation.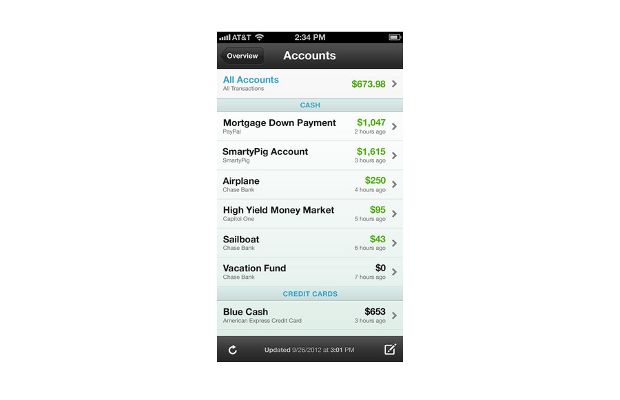 The app features auto budget creating capability based on actual spending. With regular bills added, the app will alert you of any suspicious transactions happening with your credit card or bank accounts. Mint.com Personal Finance app is available for free from Apple App store.
Spending Tracker
If you easily get bored of numbers you can try out the Spending Tracker that offers small icons for pre-defined categories of expenditure. Apart from adding income, users get to track expenses categorically or entirely. The categories are editable and one can also define them. The app offers an overview of current spending progress and will also show past spending habits.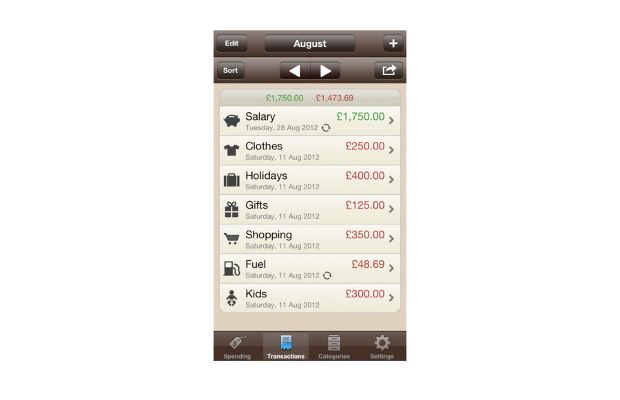 You can get an estimate of future expenses based on your past and current spending. The app lets you sort expenses based on amount, date or type. One can always set fixed budgets for meeting spending targets, including monthly bills. The Spending Tracker is available for free from the Apple App store.