Smartphones offer plethora of mobile applications that let you stay connected with your family, friends and other acquaintances. However, at times the boredom and monotony seeps in. Whether you are having a bad day or just plan out of your wits, try out some of the most entertaining and heavily addictive applications from the Google Play Store on your Android smartphone.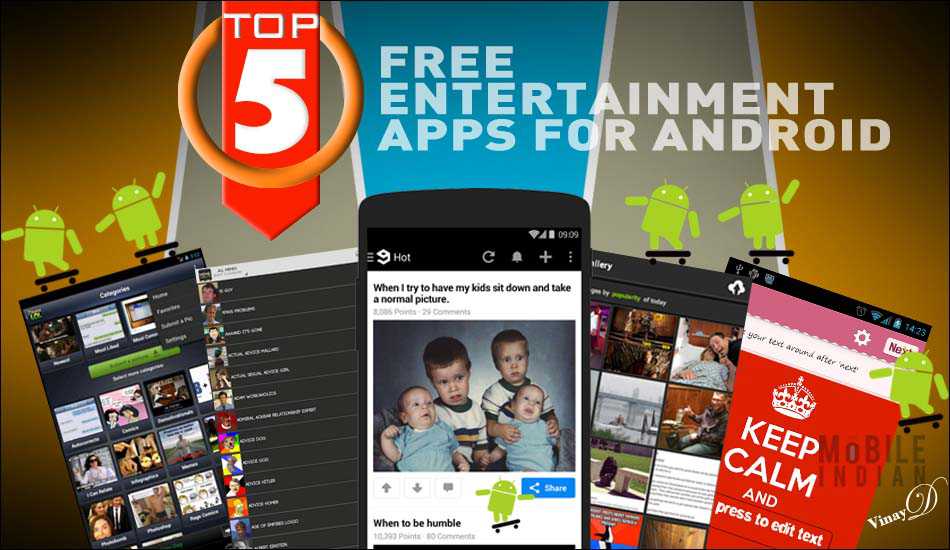 This week, we bring you five immensely popular applications amongst the Internet Culture Citizens. Enjoy some laughter by yourself and spread the same by sharing funny images with your friends. Check out the top five free entertainment providing applications for this week.
TextCutie
For those who are little protective about their photos, can totally use TextCutie to add wonderful text on their photos or create a new pictures to be shared over social networks. TextCutie packs random templates, custom backgrounds and variety of fonts that can be used together in a combination to create a great image worthy of sharing over Instagram, WhatsApp, Facebook, Pinterest, BBM, Tumblr or Twitter.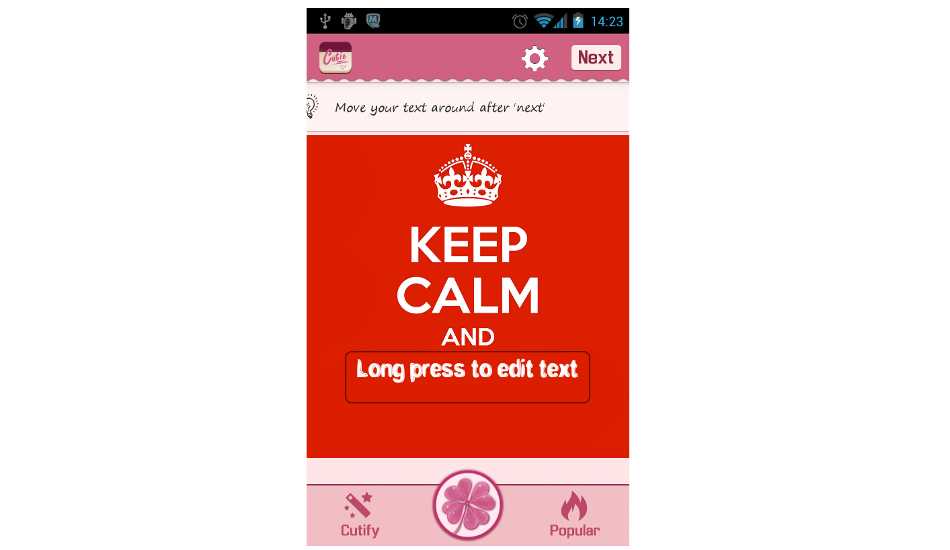 User can make adjustment to the colours, fonts, rotate text or images and do more with the editor. Make your random pictures more funny and hilarious by adding smart text of your choice.
Imgur
Fans of the Reddit service cross post their images on image hosting website – Imgur. Co-incidentally, the Imgur app also offers to view the most popular images every day. Users can join the community to comment and vote the images. Enjoy the endless scroll of images on variety of topics. Users can also upload and submit images to the Imgur to get more upvotes.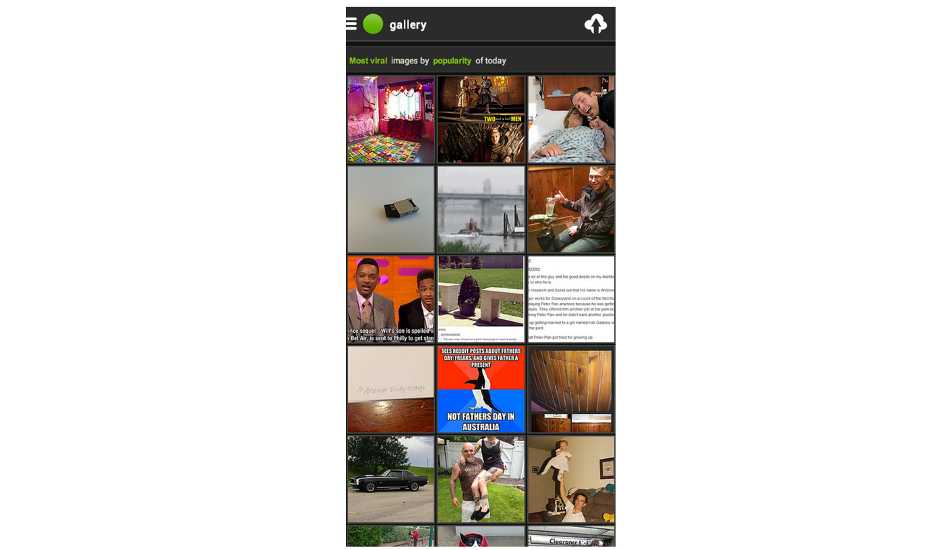 From Trivia to comics created by indie artists – expect anything or nothing but be surprised with new set of images every day.
###PAGE###
9GAG
9GAG is one of the best ways to get a healthy dose of laughter on daily quota of funny images, gifs and videos. You get to see some of the best submitted and hand picked for public enjoyment as well as admiration. User can comment on the posts, vote them up to make them trend. Also, get into discussion about the image whether it is a fact or simply a gag.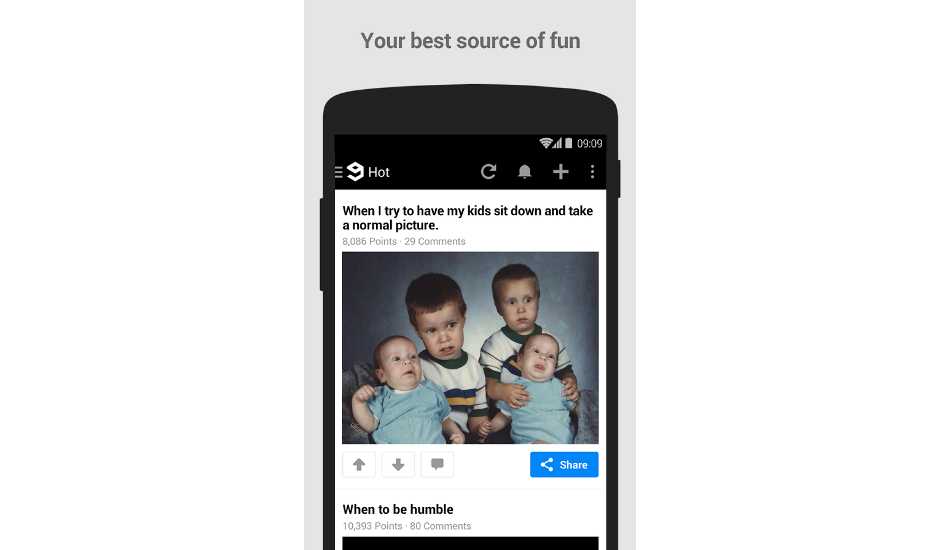 Register using Facebook account to connect the discussion with thousands of crazy and fun loving folks across the globe.
DamnLOL
Just like 9GAG, the DamnLOL brings some of the most popular and hilarious images spotted on the web. From AutoCorrect goof-up texts to Photobombs, you get to enjoy all of them for free. Nothing better than checking out some funny pictures to lighten up your day. You can also customized the app to show you only images and hide videos as well as gifs in order to save on the mobile data.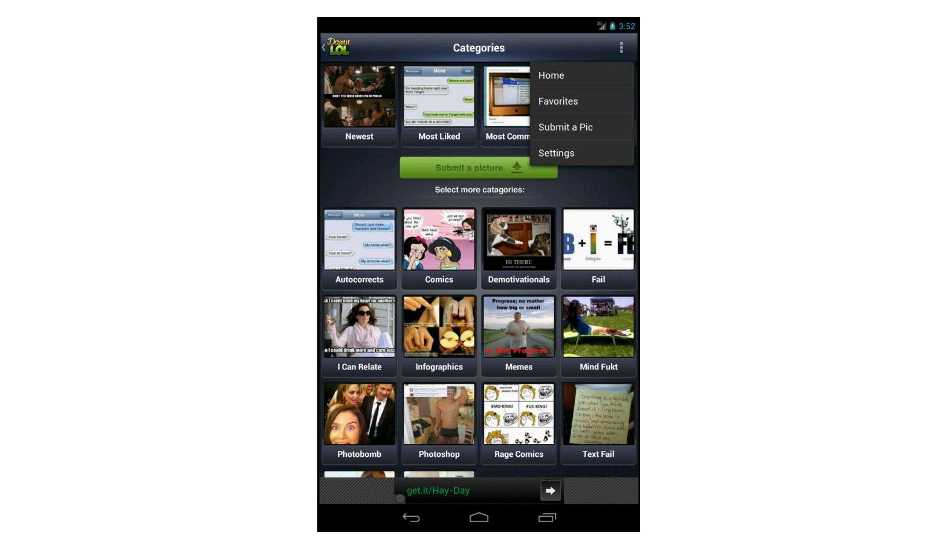 Alternatively, the images are categorized so you can directly head to particular category that interests you.
Meme Generator
Internet Memes are the new craze which basically carries a unit part of idea, action or style that goes viral. Mostly spread from person to person, memes have now become part of Facebook, Twitter and other social networks. The Meme Generator is one app which connects you to over 500 high quality memes along with hand-picked examples.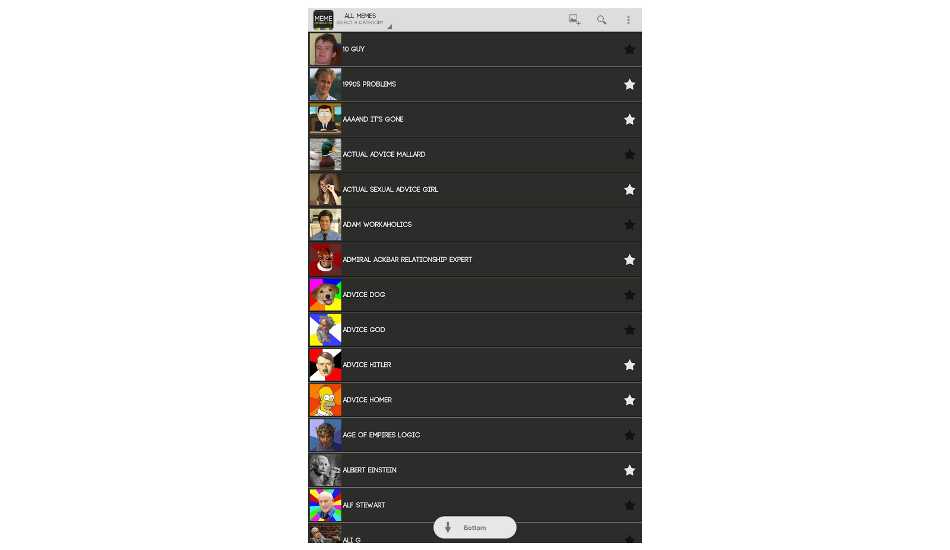 The generator offers the user to adjust fonts, font colour, add borders and basically play around with the image to be shared over the social networks such as Facebook or Twitter and mobile instant messengers such as WhatsApp, BBM, LINE, WeChat and so on.