Apple has bundled a nice Contacts app with the iOS 7 update but it may not be as useful as other third party apps in the Apple App Store. Checking social network updates of your friends or family is quite an effort when you have to open the respective app and then search for their profile. Instead a better Contacts app could pull in their updates and probably the entire communication history under one tab.


Third party contact management apps make the usage of iOS devices much more robust and meaningful without any worry of losing any contacts. Check out five such free apps available in the Apple App Store.
Cobook
Tweaked for the iOS 7 update, the Cobook syncs seamlessly with the native contacts app and allows linking the popular social networks – Facebook, Twitter, Instagram, LinkedIn, AngelList and Xing. With integration through social networks, one can easily stay updated with the lives of friends and family without getting involved in an awkward small talk.


Users can quickly fish for contacts and send a group email/message as well.
###PAGE###
Contacts+
Like its Android counterpart, the Contact+ enables quick integration of the contacts with images and groups and is optimised for the iOS 7 based devices. Each contact view offers corresponding shortcut keys such as SMS, Email, Message or even Facetime. The app also integrates a Dailer for quick calling a specific number. It also links contacts by pulling in information from Twitter, Facebook and LinkedIn.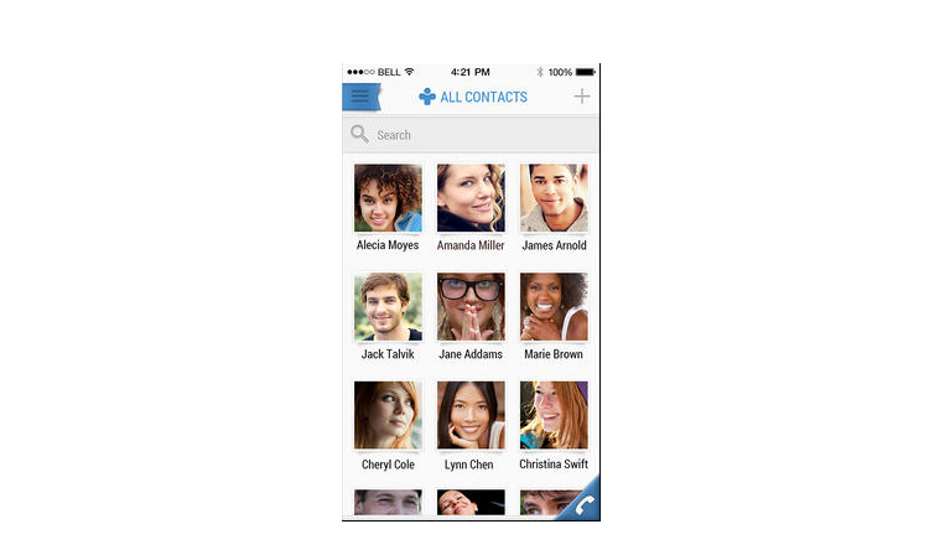 In this app, contacts can be viewed in Grid or List views for quick access while the frequently accessed ones move up the list. It also comes with Facebook integration, so you will seldom miss out wishing anyone on his/her special day. The smart sort allows sorting the contacts by frequency or in A-Z name order. This contact profile offers a rich sidebar which is basically single tap access to respective social network profile. This powerful and beautiful looking app also integrates a smart dialer.
Simpler
For those who carry an address book with multiple duplicate contacts can make it lean with the Simpler app. The app stands by its name and allows single click merge of the duplicate contacts by phone number, email or names. Users have the liberty to create Contact Groups for quick focused communication with select folks and send a group SMS quickly. Not only that, the app also allows the user to look out for missing information about a contact which could be name, email, phone number and so on.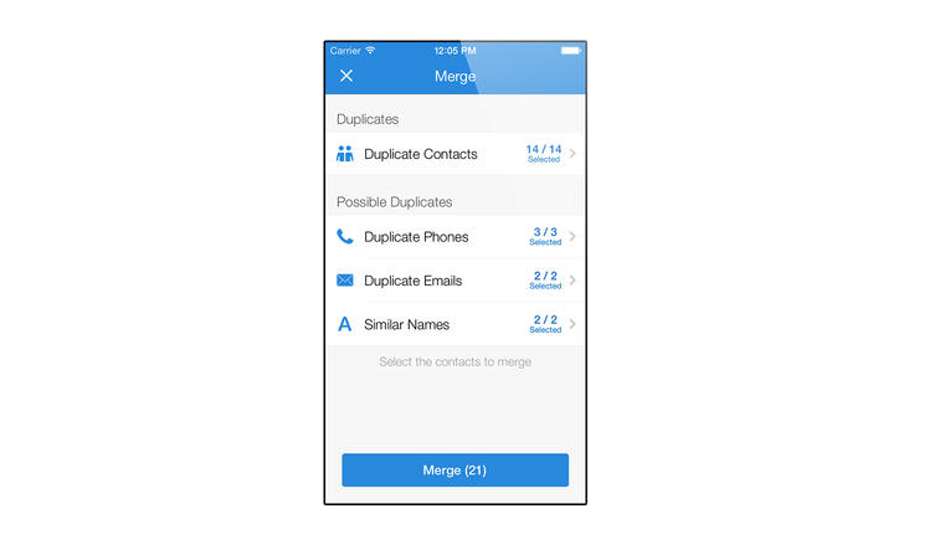 It allows backing up the contacts list via Dropbox, Google Drive or email. Users need to link their Exchange, iCloud, and other addressbook accounts for frequent copying and update of the contacts. The app also brings in birthday reminders and allows quick search or filter by respective fields.
###PAGE###
Smartr
This is one automatic syncing app that create rich profiles for each contact along with the communication history as well as updates from the social networks. Every contact profile information is collated from the conversations and social network updates. So the phone numbers and emails gets assigned automatically to make them easily available. Smartr Contacts also supports Apple iCloud to add all the me.com and mac.com contacts together. Apart from that, it requires Gmail, Yahoo! Mail, or Xobni for Outlook activated for using the Smartr contacts.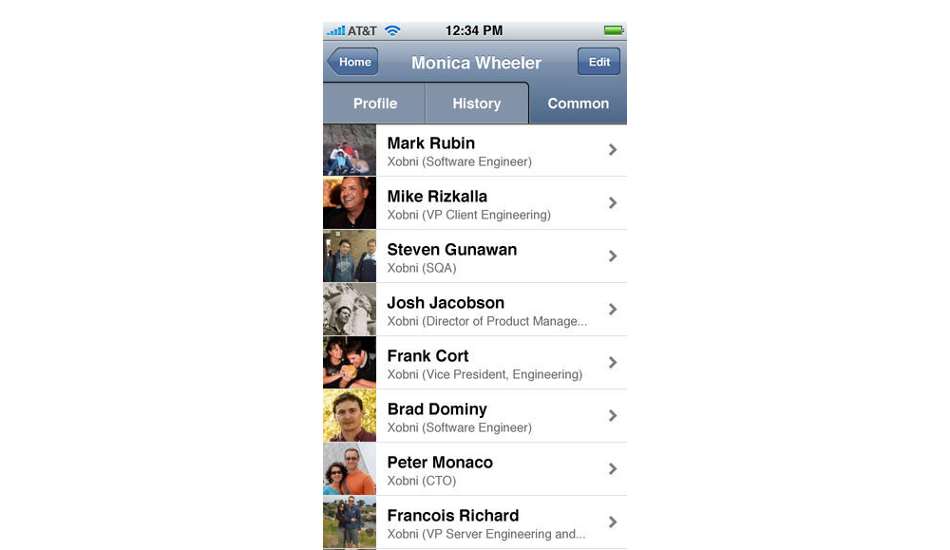 This app can easily keep your iOS device updated with the contacts on your desktop or web-based mail service. Apart from showing the popular/frequently communicating contacts, the app also shows communication history. All contact information gets synced in the cloud storage regularly so there is no fear of losing any contacts.
CardDrop
Its a very handy business card scanner and management app that is very useful at events. Not only that, the app allows transcribing unlimited number of business cards for free. The app also allows the user to create several business cards within seconds and also make them secure with enough privacy options offered.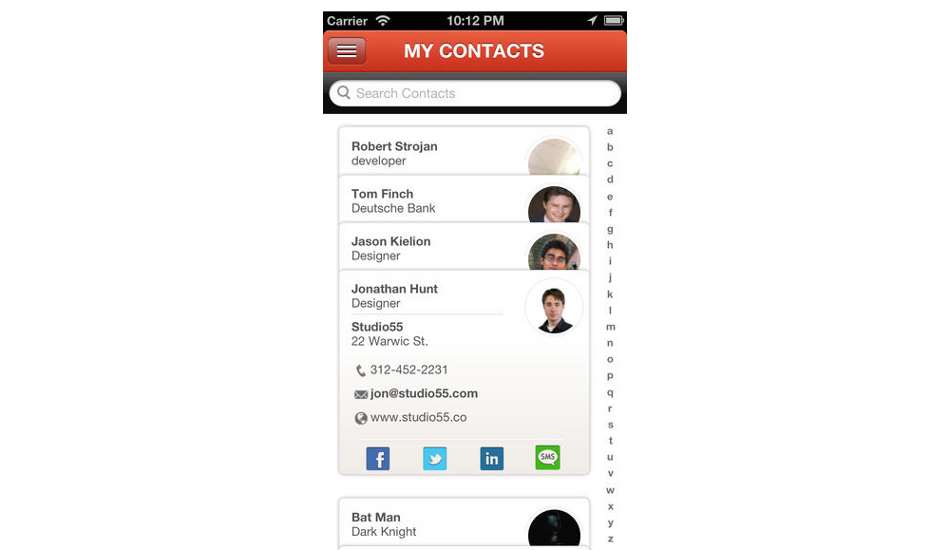 Digital business cards are very useful while attending a large audience involving event and also turns out to be an eco-friendly option. One can also connect the business cards with Social channels with minimal effort.