The Valentine's Day is a special date marked to celebrate, express and cherish the ones you love. While you are close to your partner, there needs to be a better way to communicate, stay organised and work out things in the fast track life.
Since last year, few app developers are focused on working on apps that are targeted specially for the technology savvy couples. Obviously, these apps are meant to be used by both and thereby stay updated with each other's lives. Here are five apps meant for the iPhone or iOS devices using couples who wish to share each other's lives.
Avocado
Couples mostly strive for private conversations and things that they do not wish to discuss openly. The Avocado, named after a fruit that grows in pairs, offers fast private messaging to the couples who need to sign-up and start using it. No need to worry about sending a private message meant for your loved one to the boss or friend by mistake.


Apart from text, you can also share photos and even your schedule via calendar. Create set of lists that you wish to accomplish together or individually. The app also offers mobile hugs and kisses along with starring capability to appreciate every effort put in by your better half. Avocado allows editing and deleting any data added by the user.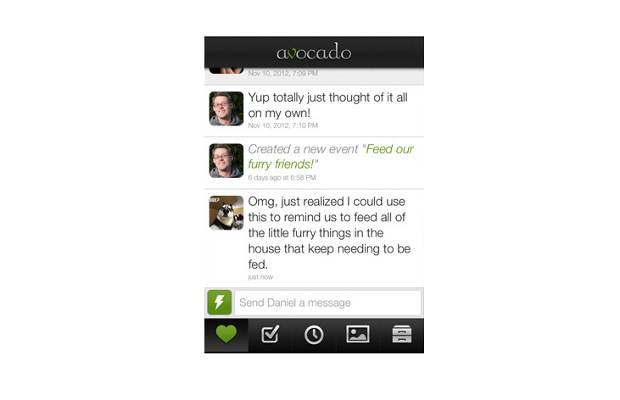 To download the Avocado app, visit the Apple App store.
###PAGE###
WeSync
There are few who like assessing their partner's behaviour and later talk about it to solve issues if any. Here is the WeSync app to make your job easy.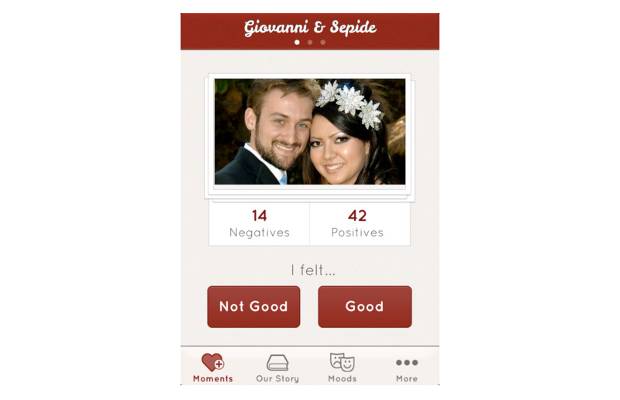 The WeSync app helps creating rewards, mapping moods and maintaining a love journal. This app helps in mapping your moods along with your partner's in form of surprise, anger, happiness, irritation, and light. At the end of the day, you can check out what was his/her day like before you jump the shark. You can record special moments, and reward your partner by creating small rewards like a dinner, gift or a nice massage.
Badges will be awarded as the relationship improves and also the users can keep others away by locking down the app access. Try out the WeSync app from the Apple App store.
Couple
The Couple app integrates the instant messaging with Path social network like functions. Registered couples can send photos, videos, audio notes and text messages to each other for free and without having to worry about sending it to a wrong person. The Couple app also supports location so the users can share their current location with their better half instead of texting or calling the other person. The app also offers fun features such as drawing doodles together and even playing tic-tac-toe. Create a shared to-do list and shared gentle reminders about the important things that need to be purchased or addressed.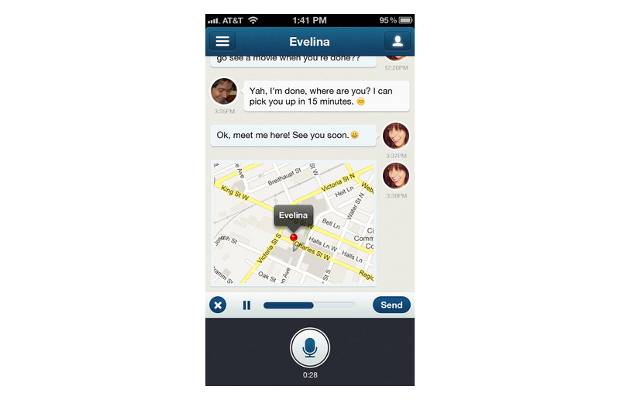 Thus it is a fantastic app for couples in long distance relationship or those who travel often. Get the Couple app from Apple App store.
###PAGE###
Cupple
Amongst the several social networks out there, how about enjoying a social network like function just for you and your better half?


The Cupple app lets users share and catalogue their experiences in a proper stream with app like menu options as well. While personal messaging is at one level, the Cupple app takes the whole sharing experience to a different level. There is a stream that carries your messages as updates and you can always add images as well as location on it. At any point of time, you can access the gallery and reminisce the moments spend together or the images shared.
The app also offers some free as well as in-app purchase involving stickers to make the messages more visually appealing. Do create an archive of several experiences with Cupple app available in the Apple App store.
SimplyUs
For the well communicative couples can try this tweak to co-ordinate and work on several activities. Create a To-do list and share schedules about the activities, anniversaries or parties. Users can always sync that calendar with Google Calendar, Hotmail, Yahoo, Outlook and so on. It is basically a collaborative To-Do and Calendar sharing app that brings together the couples who need to do activities together and collectively work to achieve one small task.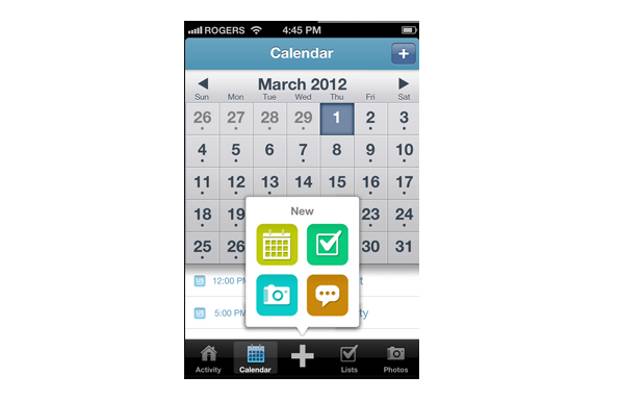 Add photos to make the app appear more visually appealing than bland. Simple user interface and quick setup of task list makes this app wonderful.
Try out the SimplyUs app from the Apple App Store.