In the under-Rs 5,000 segment you will find hundreds of mobile phones. However, most of them turn out to be paper tigers with impressive specifications but poor performance.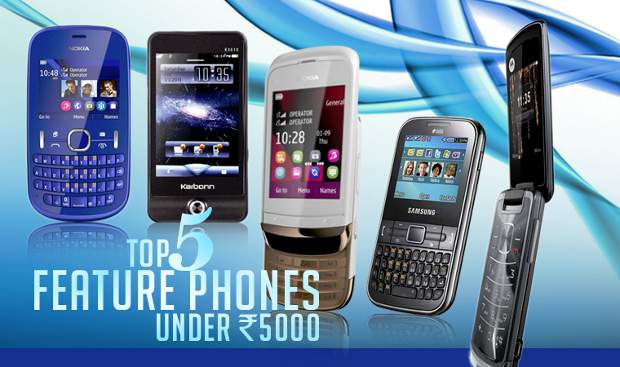 So we chose phones that have a useful list of features but also boast top notch quality.
Nokia C2-03 Touch and Type (Rs 4,425)
This is the most searched phone on The Mobile Indian (ranks 15th,) and that speaks volumes about its popularity. The phone is a touch and type slider device based on Nokia S40 operating system.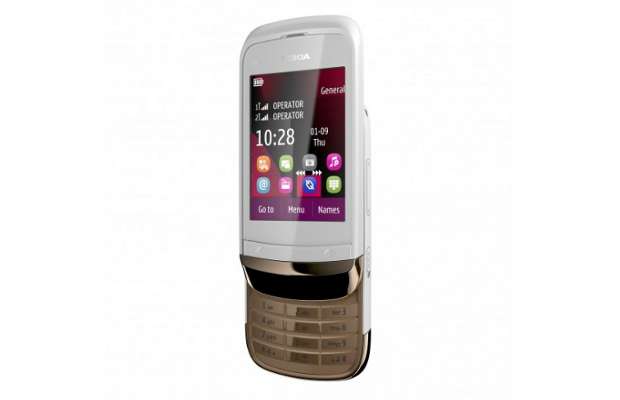 It offers dual SIM functionality, but unlike other dual SIM phones, this one does not require you to switch off the phone to change SIM cards. In fact, the second SIM card slot is located on the left edge of the device. The phone can remember the settings for up to five separate SIM cards. It has a 2 megapixel camera, which takes decent pictures, and the device supports a 32 GB micro SD card as well. It is powered by a 1020 mAh battery that can easily give you two days of backup with average use.
C2-03 has a 2.6 inch display which hides a multi-tap keypad under it. You can use a stylus to navigate the menu on the phone's resistive touchscreen.
There are GPRS and Edge internet connectivity on the Nokia C2-03; while for file transfers you can use Bluetooth or USB. For our impression of the handset you can read our reviews.
###PAGE###
Motorola Quartz EX212 (Rs 4,599)
Remember Motorola Razr? Many of you might still have the phone. Apart from everything else, the design was its most standout feature, and it can perhaps be called the best looking handset so far.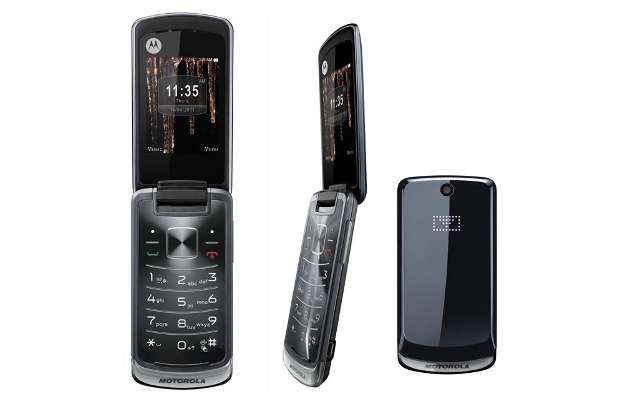 That design is making a comeback with the Motorola Quartz, which is a dual SIM clamshell slim, smooth and shiny phone. But unlike Razr, Motorola Quartz is not a costly phone and comes with basic features like a 2.4 inch TFT that displays 262k colours, and a 2 megapixel camera with video recording at 15 frames per second.
The phone plays videos well and the sound output is good too. It has a 3.5 mm jack so you can connect any headphone of your choice. Besides, it has stereo FM and a music player too.
For connectivity, Motorola has provided GPRS, WAP, Bluetooth, and a USB drive in the Quartz. The device has external memory capacity of 16 GB and is powered by a 750 mAh battery that gives talktime of up to 375 minutes according to the company. The phone comes with a one year warranty.
Though some might argue that the feature set of Quartz does not justify the Rs 4,600 price tag, we feel the combination of quality, design and features makes it good value for money.
Nokia Asha 200 (Rs 4,370)
Nokia recently introduced a new set of feature phones under its Asha series. Asha 200 is one of the first and the cheapest of the series to arrive in the market.


Asha 200 is a dual SIM phone running on Series 40 operating system. The phone has a 2.4 inch display screen and a well spaced Qwerty keypad that aids typing.
The phone sports a 2 megapixel camera, and weighs just 105 gram despite having a large 1430 mAh battery, which will last for days on a single charge.
Asha 200 has an internal memory of 10 MB which is expandable up to 32 GB through a micro SD card.
For connectivity, it has GPRS, Edge, Bluetooth and micro USB. There is also a 3.5 mm jack for earphones. Asha 200 comes with games, life tools, Nokia music unlimited and access to Nokia store – a big plus for any handset.
###PAGE###
Samsung Chat C3222 (Rs 3,850)
This handset is one of our old favourites. It is easy to use thanks to a very well laid out user interface and has a lot of well implemented features including a dual SIM function.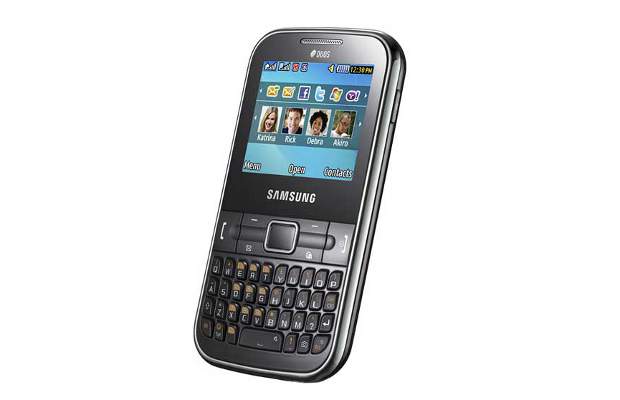 The Samsung Chat C3222 comes with a Qwerty keypad and a 2.2 inch display. The dual SIM active mode renders both the SIM cards active at all times. Chat C3222 features a 1.3 megapixel camera.
A 1000 mAh battery powers the Samsung Chat C3222 and gives 12.8 hours of talktime. The 60 MB of internal memory on the phone can be expanded up to 8 GB via a micro SD card.
C3222 features a music player with 3D sound technology, FM radio with recording, and a 3.5 mm audio port.
Connectivity options on the Samsung Chat C3222 include GPRS, Bluetooth v2.1 and a micro USB port. The C3222 features an optical trackpad for better menu navigation.
Karbonn K1616 Magic (Rs 4,829)
This is the only handset in the list from an Indian brand. We have used this handset for quite some time and it impressed us with its features as well as stability and performance.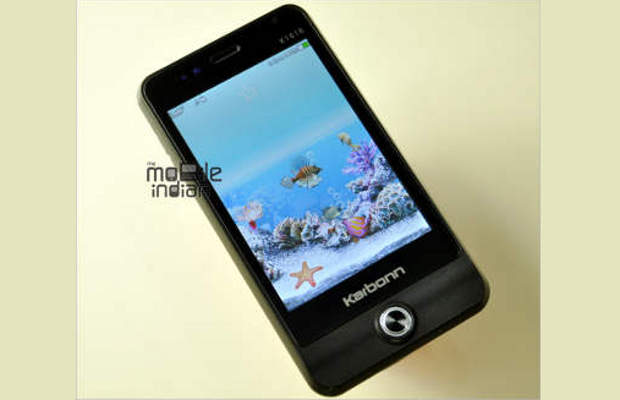 This is the most feature rich phone here with the largest screen of any feature phone currently available in the market.
Karbonn K1616 Magic looks like a smartphone with a sleek design and matte finish, a metallic battery cover and a highly sensitive 3.5 inch capacitive touchscreen.
The phone has a 3D user interface, cut-copy-paste feature for SMS and notes, proximity sensor and gravity sensor. Karbonn K1616 is a dual SIM phone and comes with a 3.2 megapixel camera, 8 GB of external memory support, and Edge connectivity. It also has Bluetooth and USB.
This phone is powered by an 1150 mAh battery that offers very decent battery life (close to two days during our use). You can read the detailed review here.