Android has not only widened the horizon where mobile phones are concerned it has also given us new ways of entertainment on the go. With an Android smartphone, now users can watch movies and live television apart from listening to songs and playing games.


That's why we have brought you the top five must have Indian entertainment apps for Android smartphones.
All these applications are available for free from Google Play Store but there will be the data charges that might apply if you do not have a data pack activated for your device.
Gone are the days when you had to sit in front of your TV set to watch your favourite TV show thanks to applications like NexGtv. With this live TV application, users can watch their favourite TV programs or stay updated with current affairs via news channels on the go. That's why NexGtv is a perfect personal entertainment companion for Android users on the move.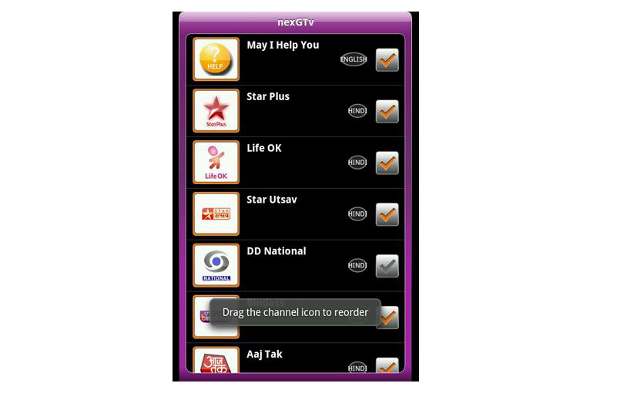 NexGtv provides all the popular Indian national and regional channels while more is expected to be added to the list. Some of the popular Indian channels that stream live through this application include Aaj Tak, Headlines Today, History Channel, Channel V, Doordarshan, Life OK and Zoom TV.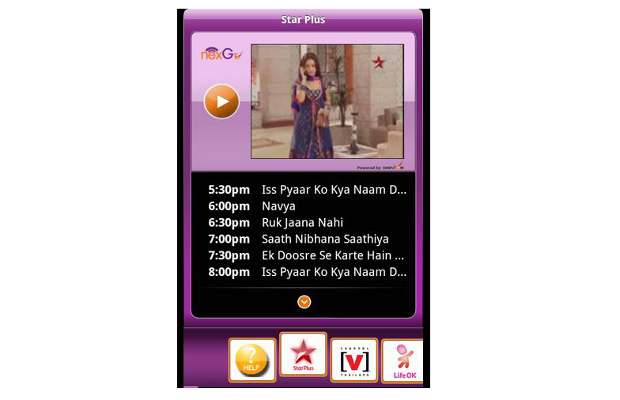 What makes this app useful is its bandwidth aware video streaming, so whether you have a 3G, 2G or WiFi connection, you will be able to stream video on your device although the quality will differ with different data sources.
###PAGE###
Hindi Movies HD
Watching movies on a tablet is fun but storing all your favorite movies on the tablet is not a viable option especially with high definition content kicking in. With the Hindi Movies HD application, Bollywood fans can easily watch their favorite films including the most popular and the latest ones for free.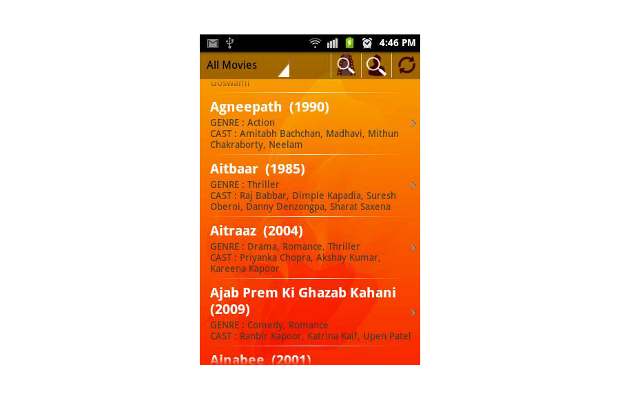 The Hindi Movies HD application has a catalog of around 100 popular movies to begin with and more can be searched by actor and movie name as well.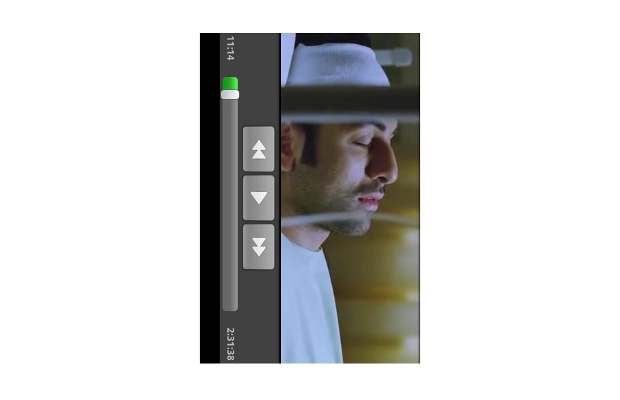 All you need is a speedy WiFi or 3G connection and you can watch the movie right on your tablet without paying hefty subscription fees.
As one of the most popular music streaming services, Saavn offers the best features required to listen to music. This service offers a great collection of Bollywood and Indian music. The best part of Saavn is that one need not purchase any songs, and the songs can be accessed anytime.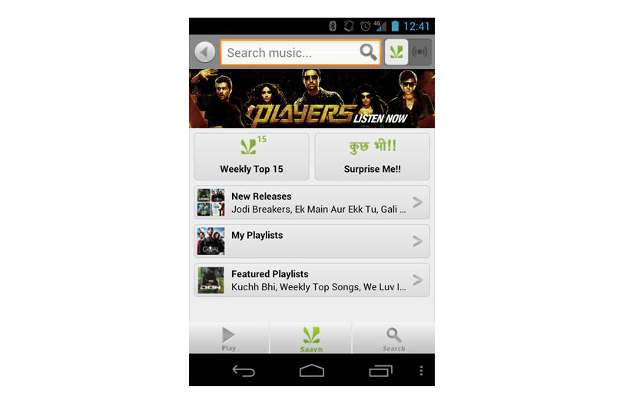 Users can search for Bollywood tracks, create their own playlists, and save their favorite tracks and radio stations.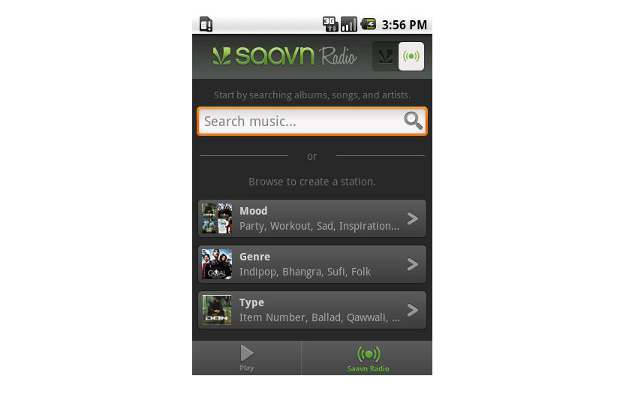 There's a top 15 chart so you can experiment with new songs. There's also a tab on the home screen of the app that offers a random track when tapped. The only thing is that one requires a good data network – 3G or WiFi to keep the songs playing.
###PAGE###
This application is a free and reliable source of Hindi songs.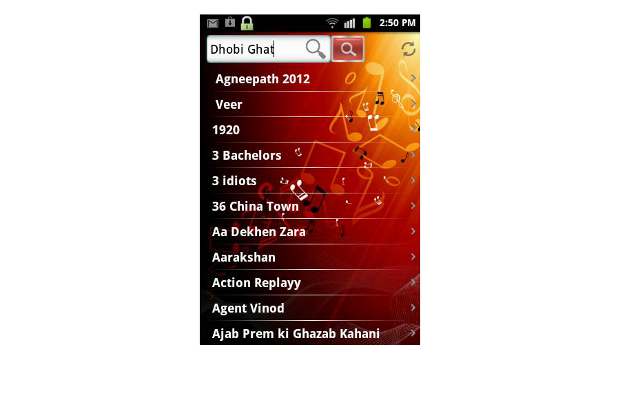 Users can watch multiple videos of popular movie songs including classics. Along with that the application comes with a neat search bar that allows users to find movies or songs.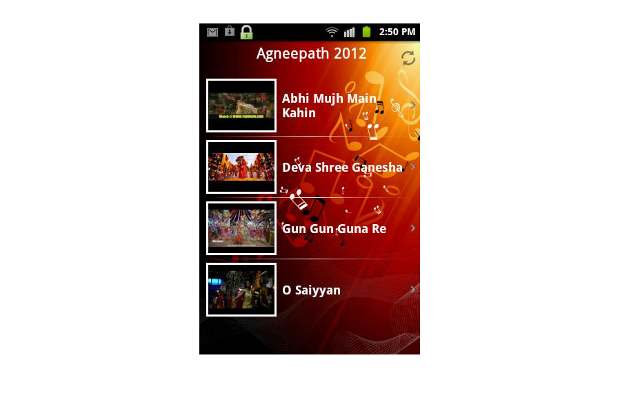 The application lists songs by movie names while users can also search for a particular song from the search bar by typing the lyrics or the movie's title.
With Book My Show users can book tickets for movies and events such as plays, musical performances etc. It provides multiple payment options by credit card, bank transfer etc.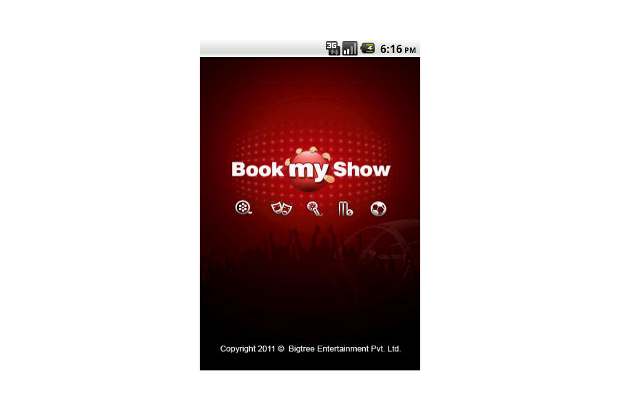 The application's design is simple so that it can easily be used by everyone. It offers one touch access to most features like search and ticket booking, making everything simpler.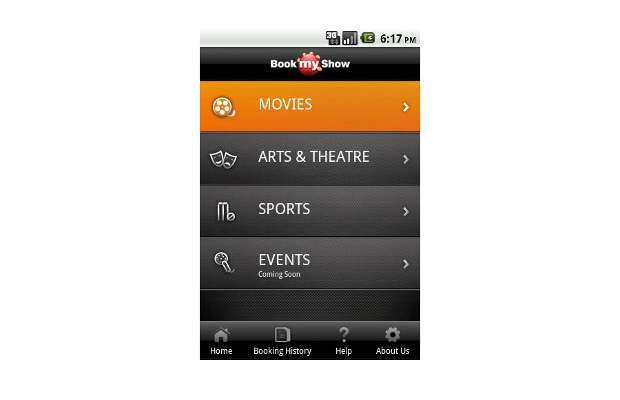 The application as of now only supports search and booking of movie and cricket tickets, but developers wish to add tickets for plays, concerts and other events.
The application supports devices running Android version 1.5 and above and tablets running on Android as well, with automatic resizing capability added by the developer.