In the age of internet and connected devices we lead a virtual life parallel to our natural lives, and similar to our natural lives we have to save ourselves from various security related treats that lurk in the virtual world as well. While we can blame the numerous services and connected devices that we use for their security holes; much of the problem is caused by mistakes that many of us make.


But same as everything else, these mistakes can also be rectified quite easily if we pay a little more attention to detail. So here we have the top 5 common security related mistakes that users make while using smart devices and the internet, and these issues all have quick remedies as well.
Password is the key
Be it a smartphone device or internet account or even your social media account, everything relies on a password system. These systems have evolved enough to allow users to opt for any phrase, alphabet and special character combination as their password. But even though the option is available, some of us have a password that is easy to remember and is common to words that we use in or day to day lives, which is one of the biggest security risks that we create ourselves.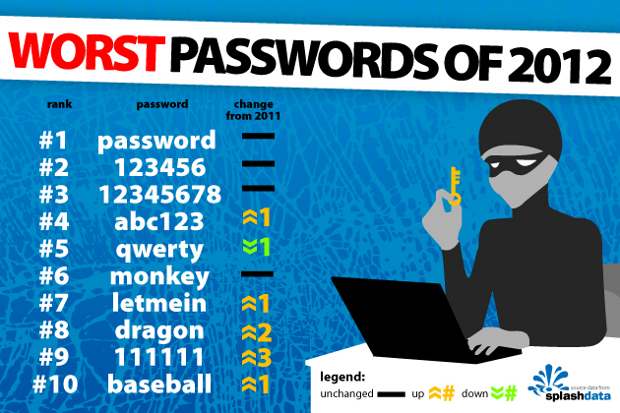 Whenever opting for a password always make sure that the password should include a special character and it should be a combination or alphabets and numbers. For instance 'jack123' might be a good password but just by adding a special character to it like 'jack*123' increases its strength and makes it difficult to guess, and therefore reduces the security risk. Also suggested is the use of uppercase and lowercase letters for increasing the strength of the password even more, so a password like 'Jack*123' world be very strong.
While usually a secure password with an uncommon word generally provides good protection, Google services now come with a two-step verification system for most devices as well. It makes sure that whichever computer or device the user wants to link to their Google account goes through two levels of security just to make doubly sure. Here's how to get it.
###PAGE###
Don't have similar passwords for different accounts
Many of us commit the mistake that if we have a password that we remember easily and it works well for us we tend to use it across different services to access them in order to reduce the burden on our gray cells. But just imagine if somebody is able to crack one of the passwords the whole gamut of services being used by the user can be at risk and is available to the person with access to just one password. In one such similar incident a user's email ID was compromised as the person used a simple password across different services, and the hacker was also able to access his services on Facebook as well.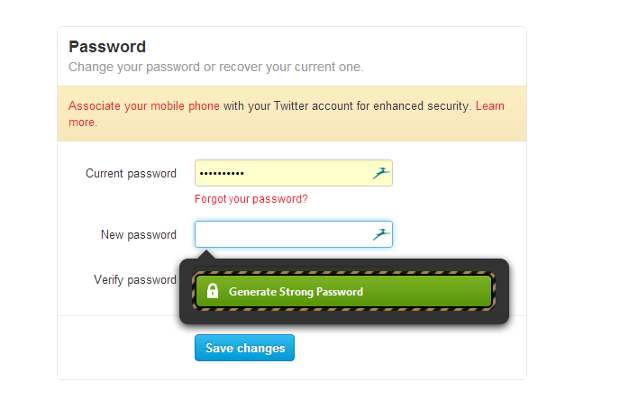 To avoid this mistake always make sure that the passwords used in different services are different and are strong as well. For smartphones such as Android the pattern lock is considered to be one of the safest forms of security for users as it's difficult to guess and there can be any combination that users can choose to secure their device.
Try remembering your passwords
To be honest many mobile phone and smartphone users alike think they are extra smart and can save all their passwords secretly in their smartphone or mobile phone address book. But at times they tend to forget that anybody who has an intention to steal their data will be able to guess with just one look that there would be no person named 'Ajay ICICI Account' or some other weird combination that stays in highlights with a 14 digit account number and password combination in the number field.


Storing passwords in your phone book or in the organizer on the smartphone is like waiting for calamity to strike. Passwords are secret words and phrases meant to be remembered in your mind or kept in something like a safe at home.
Or users can also have a specialized application on devices such as BlackBerry to safely store passwords. Here's how.
###PAGE###
Seeing is believing
With the rise of smartphones there has been a considerable rise in the number of device related malware and malicious applications that are easily disguised as popular applications and left on application stores such as Google and mostly on third party stores waiting for their prey. So for instance if the pro version of a popular application is available free of cost many of us would simply go ahead and get that application, believing that we have got the best possible deal. But in the process we forget to read about the various system related permissions that the application has asked for.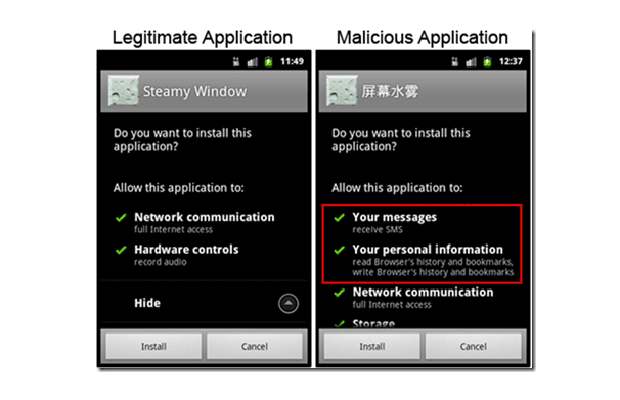 These applications target unaware users, get installed on their devices and then either access the data on the device, or send out premium SMSs causing loss of money to users. They can even track banking and finance related data on devices.
So whenever there is a doubt in your mind you need to be sure of everything that is being installed on your device. While installing any application from any source make sure you read the permissions and make sure you remember this age old saying that 'if anything looks too good to be true, it is'. Android smartphone users need to take some simple steps and be careful while using their smartphone. They especially need to think before clipping unknown links to ensure their devices remain safe all the time. More about app security.
Avoid using financial apps on multiple devices
Financial transactions on mobile devices have become easy as devices can be easily connected to the internet and offer the required security to allow finance related apps such as banking apps to run on them. But even though these applications are high on security, if we use applications and web apps on multiple devices we tend to create security risks for ourselves.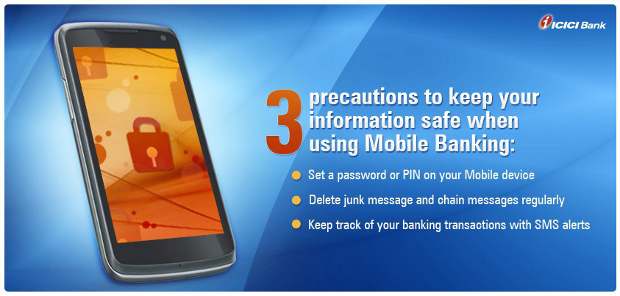 Mobile banking and finance related applications identify one device as their registered device and offer seamless services on it. But users with two or more devices try utilizing the service on whichever device they have access to, which in turn leads the application to block the service on one device and enable it on another. But in this process the application triggers an emergency response from the bank that can be in the form of an email or SMS message that is delivered to the registered email address or mobile number containing sensitive information.
If this information leaks out or is accessed by someone who has the device with them at that point they could use the information to reset the password and gain access to your banking account. Therefore, simple as it is if your device is registered with some or other banking or finance related service refrain from giving it to anyone and even more so try not to link the two devices with the same account. If at all the need arises try using a computer to access your financial data and be safe.