Summers is upon us and so is the time when most people go on a shopping spree to bring home the perfect air conditioner to spend the next few months comfortably. However, easily so, you'll be frustrated with the number of options you get when shopping for ACs online and offline, especially inverter ACs which have become quite a criterion when choosing an AC. With so many products to choose from across several price segments, we've compiled a list of top 5 Split Inverter ACs which are also the cheapest in the market.
MarQ 1.5 Ton 3 Star Split Inverter AC @ Rs 24,999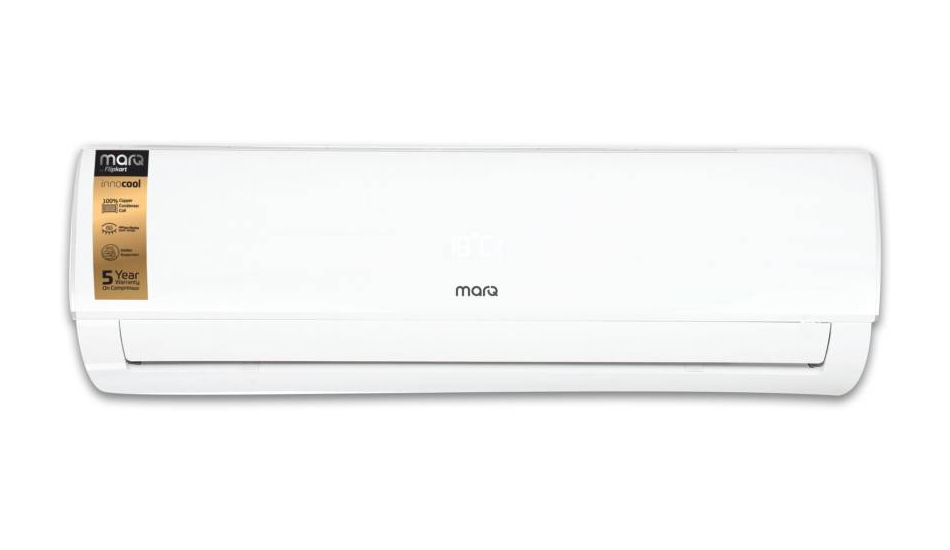 Flipkart's MarQ brand is offering the cheapest Split Inverter AC in the market at Rs 24,999. The company previously had a 1 Ton model which was cheaper at Rs 21,999 but the model is no longer sold on Flipkart's portal. The MarQ AC comes with 100% copper condenser to offer daily energy savings and the AC has an -built sensor which adjusts the power consumption as per the room's temperature. The machine comes with an indoor and an outdoor unit and offers a BEE energy rating of 3 stars and can cool a medium sized room (110-150 sq ft) adequately. The AC additionally comes with Dry Mode, Turbo Mode, Sleep mode, Auto Restart, automatic moisture adjustment and silent cooling.
Onida 1 Ton 3 Star Split Inverter AC @ Rs 27,999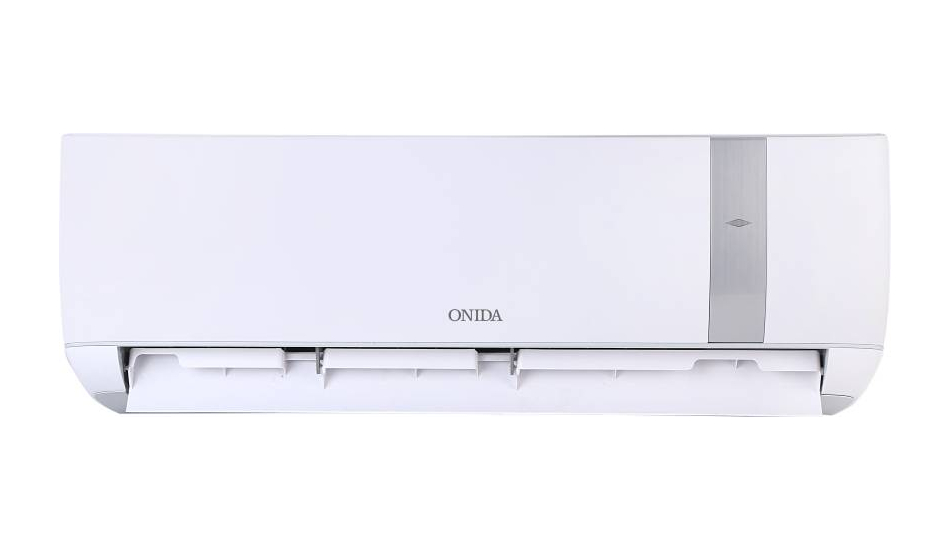 The Onida Genio smart air conditioner comes with copper coils for faster cooling, is high on energy savings through its 3 Star BEE Rating and is equipped with an auto-clean feature that ensures you have clean and fresh air throughout the day. The device is IoT enabled and can connect to all your smart home devices such as smartphones, laptops, and other devices that are integrated with your home network and can be switched on or off, irrespective of your location, using Onida's Freedom app. The 1 Ton AC offers PET engine for speedy compressor delivery, Magnified Cooling Multiplier, Turbo Cooling, 4-way swing, Anti-Fungus and stabiliser-free Operation. The Onida 1 Ton 3 Star Split Inverter AC is available on Flipkart for a price of Rs 27,999.
[[VIDEOID=1444]]
Voltas 1.5 Ton 3 Star Split Inverter AC @ Rs 31,999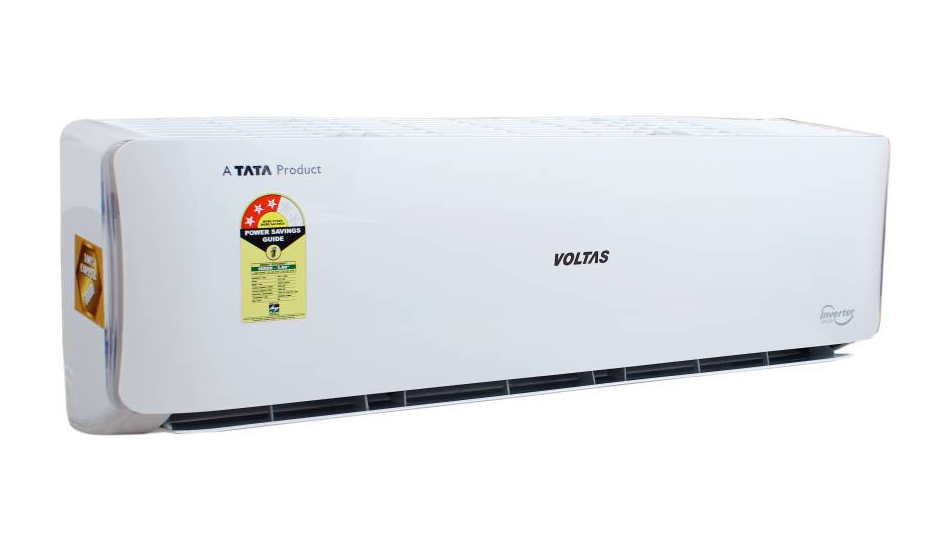 The Voltas 1.5 Ton 3 Star Split Inverter AC comes with a 3 Star BEE Rating for energy savings up to 15 percent, Auto Air Swing, Cross Flow Air vent and Catalyst Filter when cooling. The AC comes with different modes including Auto Restart, Self Diagnosis and Sleep Mode for automatically adjusting the temperature to ensure comfort during sleep times. The Voltas 1.5 Ton 3 Star Split Inverter AC is currently available for a discounted price of Rs 31,999 on Flipkart.
Daikin 1.0 Ton 3 Star Split Inverter AC @ Rs 33,299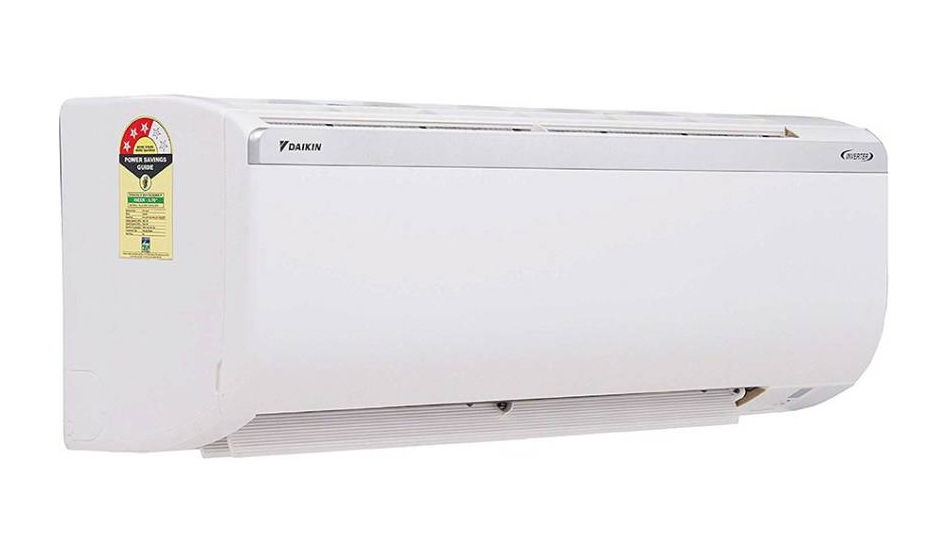 Daikin's own Split Inverter AC offers a 3 Star BEE Rating and 1.0 Ton capacity adequate for small sized rooms (up to 90 sq ft). The AC features a Neo Swing compressor for smooth operation and to avoid refrigerant gas leakage during compression. Coanda airflow operation ensures that the Ac's air draft does not fall on a user's head directly. Additionally, the AC comes with Power Chill Operation, Quiet mode, Self Diagnosis, Eco Mode for saving power and inbuilt stabiliser. The Daikin 1.0 Ton 3 Star Split Inverter AC is available for an asking price of Rs 33,299.
Truvison Dynam TXSE142N Spilt Inverter AC @ Rs 33,990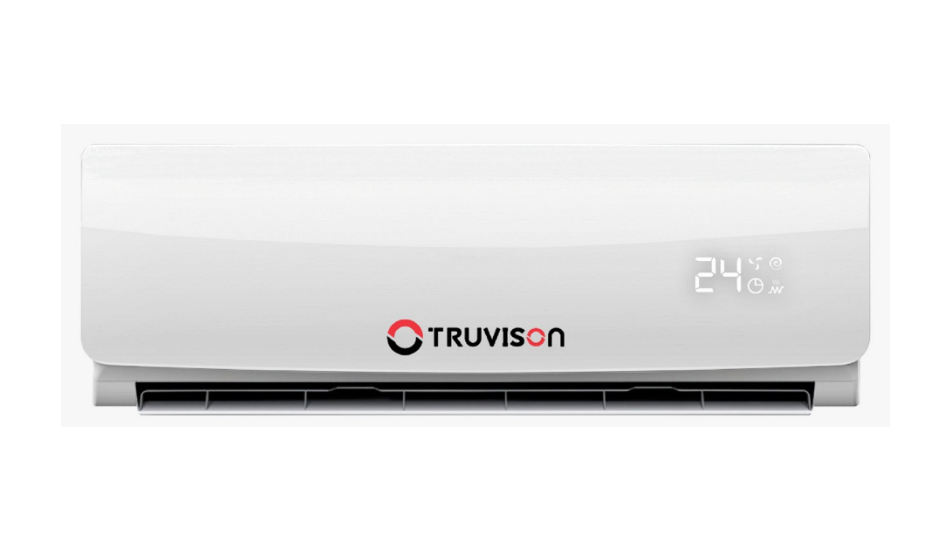 Europe-based consumer electronics brand Truvision launched its latest Dynam Inverter ACs this week for a starting price of Rs 33,990 for the TXSE142N model. The Truvison Dynam AC offers uniform cooling, presents salty air and rain dust through anti-corrosive Gold Fin Technology and can maintain an ambient atmosphere. Additionally, the Dynam AC offers an active dehumidifier, self-diagnosis feature and an Antibacterial Filter to tackle indoor pollution. There's a Beauty sleep mode which offers silent operation and constant cooling during the night.