Not all smartphones are good when it comes to camera capability even though they may have similar megapixel counts. Moreover, for an occasion like Diwali you should go for a smartphone that can click pictures in low light.
These handsets are best for low light photography. Here we have tried to include one phone in each of the different price brackets.
We have chosen this one not because Priyanka Chopra pitches for it, but because it has a huge 41 megapixel primary camera that we tested very recently (to check the camera review of Lumia 1020, click here).
This 41 megapixel camera is armed with Pureview technology, a 1/1.5 inch sensor, BSI sensor, and optical image stabilisation feature. Besides, Nokia has used Carl Zeiss optics with a new 6 element lens comprising five plastic aspheric lens layers and one high precision glass layer. Its f/2.2 aperture allows it to capture more light, which makes it one of the best smartphones for Diwali during when you will capture images in low light only. Besides, dual LED Xenon flash adds to the charm of Lumia 1020, at least for low lighting photography.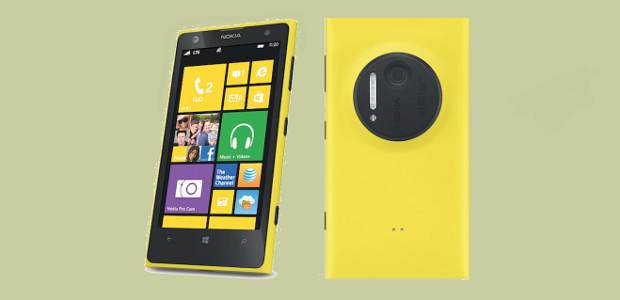 You can read its complete review here.
Currently it is available for around Rs 45,000 in India. If you are not a Nokia fan, then buy Apple iPhone 5 or HTC One, which are equally great camera smartphones in this price bracket.
###PAGE###
Sony Xperia Z1
Sony might have erred in signing Katrina Kaif as its brand ambassador for India, but it has done the right thing to arm the Xperia Z1 with a 20.7 megapixel camera with Exmor RS mobile image sensor, which is renowned for its capabilities to capture high definition images in low-lit areas. Further, the camera has the backing of G Lens. It has a 27 mm wide angle lens with F2.0 aperture that allows it to capture more light.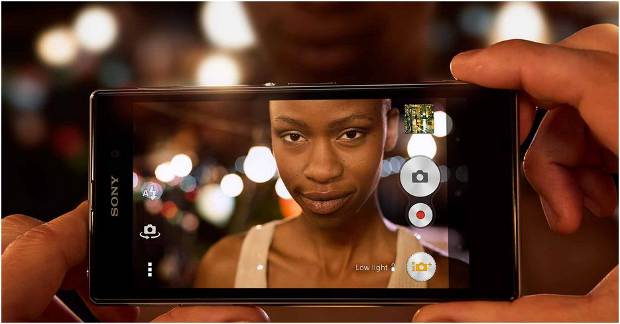 But it is not only low light imaging that makes it so special; you can also capture videos and pictures under water; so buy it this diwali and you can use it next holi as well!
Currently available for Rs 38,000, the Xperia Z1 comes with a 5 inch full HD display, Android 4.2, 2 GB RAM, 16 GB internal storage, and 64 GB micro SD card slot.
As its name suggests, it is primarily a camera with smartphone functionality. Available for around Rs 26,000, the Samsung Galaxy S4 Zoom comes with a 16 megapixel rear camera and a 1.9 megapixel front camera. It has a BSI (Back Side Illuminated) CMOS sensor that will allow you to click pictures in dim lighting. Further, it has 10x optical zoom that will come handy this Diwali and you don't have to burn your hands while trying to get a close up of the firecracker. Thanks to its optical image stabilisation technology you don't have to tell people to stay still while you photograph them.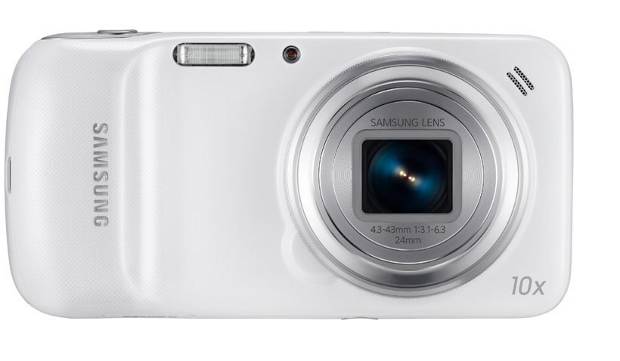 Its other specifications are equally good. It comes with a 4.3 inch Amoled display, 1.5 GB RAM, 64 GB expandable storage, Android Jelly Bean operating system, and a 2330 mAh battery.
Nokia Lumia 925 is another big contender in this price bracket, which you can consider if you don't want to go for Samsung Galaxy S4 Zoom.
###PAGE###
HTC Desire 500
It is quite confusing to pick out a smartphone in the Rs 10,000-20,000 range as all smartphones look more or less equal. However, we have opted for the HTC Desire 500, which has been praised by many for its 8 megapixel rear camera and 1.6 megapixel front camera.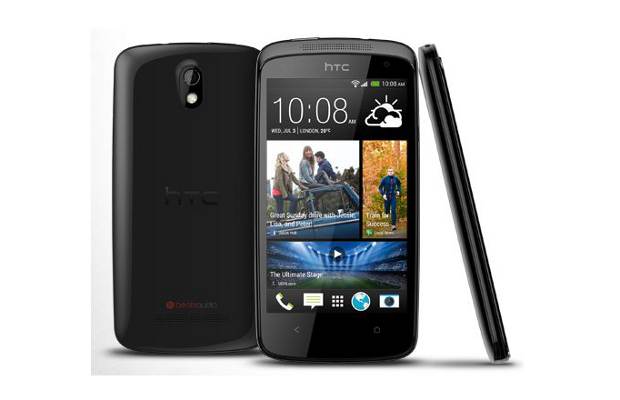 Thanks to its F2.0 aperture and 28 mm lens, the HTC Desire 500 is able to capture decent images in low light for which it gets further backup from its BSI sensor. Also, it comes armed with HTC ImageChip that is used in HTC's One series handsets, like HTC One X, One S and One V. According to HTC, it removes noise, balances colour, and extends depth of field. It has a multi-shot burst mode that allows the phone to capture many pictures with just a click. Its VideoPic feature allows it to get both videos and pictures at the same time.
Besides its great camera, the HTC Desire 500 has decent features including a 1.2 GHz Qualcomm Snapdragon 200 processor, 4.3 inch touchscreen, 1800 mAh battery, 1 GB RAM, 4 GB ROM, 64 GB micro SD card slot, and Android Jelly Bean operating system.
Spice Stellar Pinnacle Pro Mi-535
Though the inclusion of this handset in this list may be opposed by many but we had opted for this over many others as it has very good features alongwith good looking an 8 megapixel autofocus rear camera and a 5 megapixel front camera.


The Pinnacle Pro has a 5.3 inch touchscreen, 1 GB RAM, 16 GB ROM, 32 GB expandable storage slot, Android 4.2 Jelly Bean operating system, dual SIM connectivity, WiFi, Bluetooth, and a 1.2 GHz quad core processor.
You can read its complete review here.