There are a lot of budget tablets in the market-most from unknown brands and generally based on some unknown or little known processor architectures, which despite the high speed claim, tend to be very slow and offer a very frustrating user experience.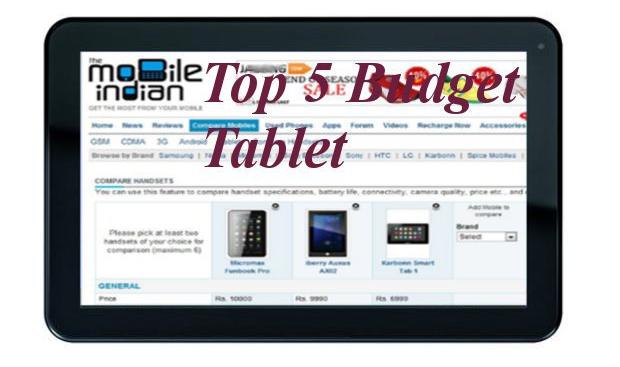 Here are some tablets which we think offer good performance and utility for the price.
Reliance 3G Tab V9A (Rs 14,499)
This is the costliest tablet in the list. However, it is also the most feature rich with SIM calling and 3G along with a 7 inch capacitive touchscreen with Android 2.3 OS and a high speed 1.4 GHz processor. This latest 3G tablet from Reliance comes with screen resolution of 1024 x 600 pixel, 512 MB RAM, and 5 point touch input. The Reliance 3G Tab, which weighs 402 grams, has a 3 megapixel rear camera and a VGA front camera for video calling.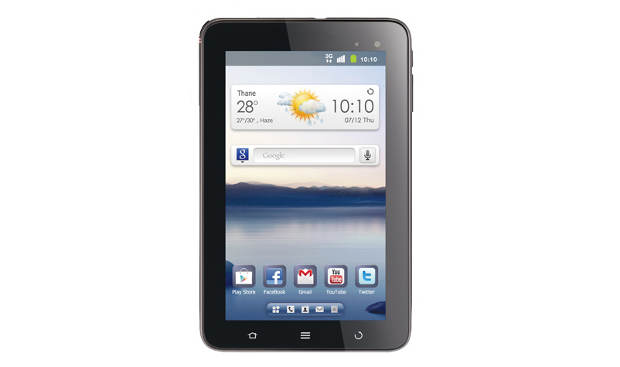 Another advantage that goes a long way in justifying the price is free benefits worth Rs 6,250.Reliance offers its 3G customers 3 GB of 3G data for three months, local video calls and STD calls to Reliance 3G, postpaid voice rental for 12 months with Rs 250 worth of global calling, 1 year subscription to McAfee Mobile Security, 2 months' subscription to BigFlix, and a 4 GB micro SD card, all free.
The biggest drawback of the tablet is that it runs on Android 2.3 only and not Android 4.0, which most other tablets use.
###PAGE###
Lava E-Tab Z7H (Rs 5,500)
Lava's first Android tablet is also one of the cheapest but offers Android 4.0, and a 7 inch capacitive touchscreen with 800 x 480 pixel resolution. It has a 1.2 GHz processor coupled with 512 MB RAM and 4 GB internal memory. It only has a front facing VGA camera and 3G support through a dongle. It uses a 2800 mAh battery.
While those are fairly standard specs for budget tablets these days, Lava in a smart move is offering lots of bundled content and services which include 14 books worth Rs 4,000 free from Tata Mcgraw Hill with this tablet. The books include Dhirubhai Ambani's biography, APJ Abdul Kalam's Ignited Minds as well as personality development books on topics like word power, preparation for interview etc.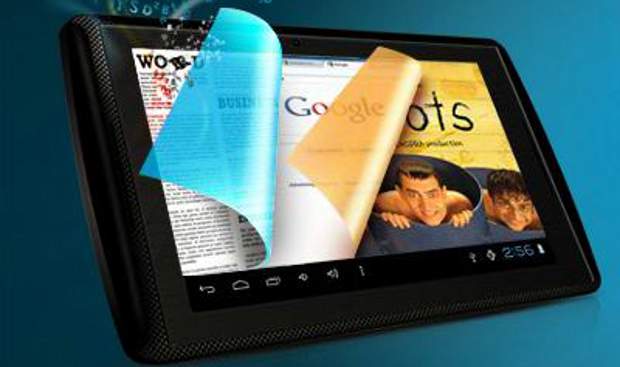 Merit Nation, a content developer, is also offering a Vedic Maths module free of cost as well as Rs 750 discount on content bought from Merit Nation. There is also free content worth Rs 1,250 from Hungama.com which can be streamed and includes six movies and a lot of music. Amir Khan starrer Three Idiots is also preloaded on the tablet.
Lava has tied up with Tata Photon (Tata Docomo) to offer Tata Photon+ dongle for Rs 750, which includes 6 GB data for the first month and Rs 100 discount on any unlimited pack every month for 12 months.
Most users who have bought the tablet have praised its performance, though there is a complaint that the tablet hangs when used with a Tata Photon dongle. Although on WiFi it works fine.
Micromax Funbook Pro (Rs 9,999)
Funbook Pro is the cheapest 10 inch tablet from a known brand in India. We have been testing this tablet and are very happy with its performance so far.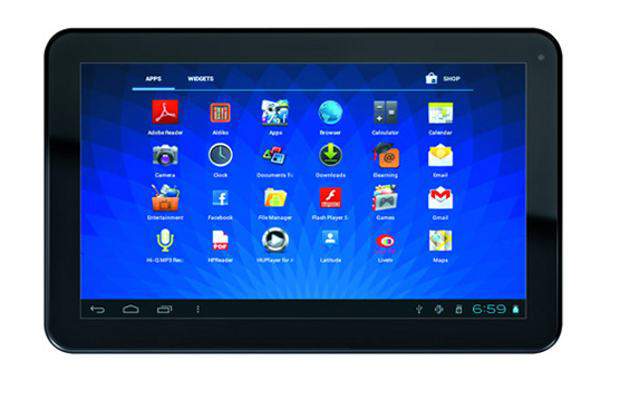 Funbook Pro features a 10 inch capacitive touchscreen with 1024 x 600 pixel resolution. The tablet is based on Android 4.0.3 Ice Cream Sandwich operating system and runs on an Arm Cortex A8 based 1.2 GHz processor.
Micromax Funbook Pro comes with a 1 GB DDR3 RAM that makes sure things go well all along. The tablet also features 8 GB inbuilt memory and supports 32 GB of additional storage via a micro SD card. For HD video playback on an external device, Funbook Pro features an HDMI port. It also comes with a 0.3 megapixel camera in the front for video calling. The tablet is priced at Rs 9,990 with a free Tata Photon dongle also for 3G data connectivity.
###PAGE###
Karbonn Smarttab 1 (Rs 6,999)
This tablet's claim to fame is its upgrade to Android Jellybean, which has already been announced and will be available by the end of this month. The device also has decent specifications and build quality.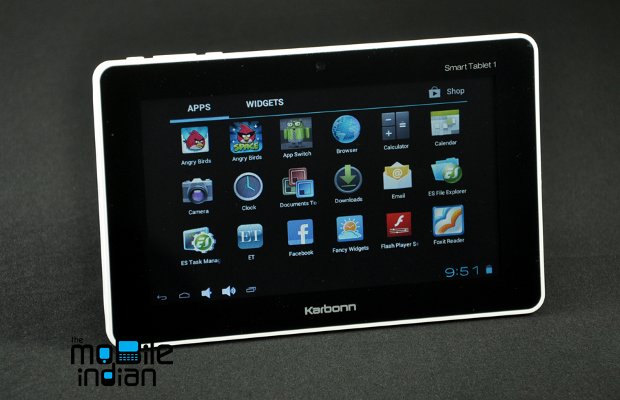 We are currently using it and find it to be a good value for money product. However, touch sensitivity is a tad slow, which affects gaming, but not normal usage when accuracy of touch (which is only slightly off) is not that important.
Karbonn SmartTab 1 comes with a 7 inch capacitive screen, Android 4.1 Jelly Bean OS, a 1.2 GHz processor and 3700 mAh battery. It also has a mini HDMI port (to connect it to a TV), a micro SD card slot for storing up to 32 GB, and a USB port that can be used for a 3G dongle. The tablet, which bears a 2 megapixel camera, has a 3D gravity sensor for gaming. We have reviewed the tablet here.
iberry Auxus AX02 tablet (Rs 8,400)
If you want a performance tablet for a low price then this is the one for you. The 1 GHz processor coupled with 1 GB of DDRIII RAM and a Mali 400 GPU makes it a fast performer, and especially good for gaming.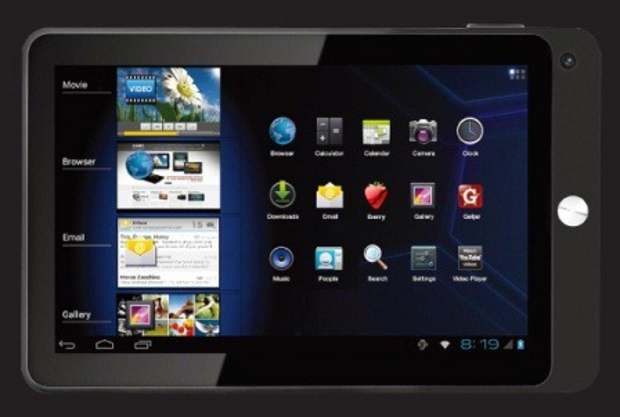 The tablet's build quality is good and so is the screen. It is also the only WiFi tablet in the budget range to offer A-GPS. It supports 3G dongles like the others.
Though it's the most expensive WiFi only tablet here, its performance justifies the slight price differential that you pay. The company also offers doorstep warranty for 1 year. We have reviewed the device and you can read about it here.