BBM or BlackBerry Messenger has finally been launched for Android devices, along with iOS operating system based devices. But if you are facing some issues with BBM Android or do not want this messaging application then you could choose from a dozen of such messaging applications that are available currently for Android smartphones and tablets.
Here we have listed five such messaging applications.
Whatsapp
It is one of the most popular messaging apps currently and is available iOS, BlackBerry, Windows Phone, as well. Once installed it asks for the mobile number of the user and it then automatically detects the contacts of the user who also uses Whatsapp unlike in BBM where you need to have the PIN number of others to chat with them.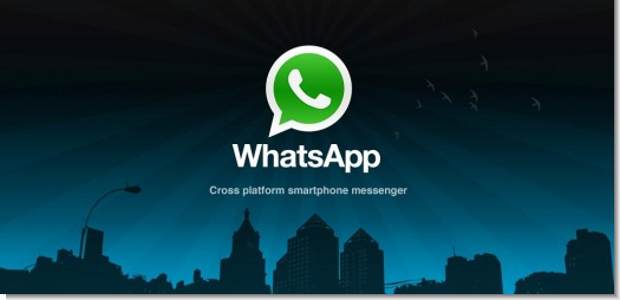 Like all other messaging apps, it uses WiFi or Cellular network connectivity to send messages. Apart from messages, you can send videos, images, and voice notes too. Though Whatsapp is free for a year, after that you have to pay a nominal fee of $0.99 or Rs 45 to continue to use this app.
###PAGE###
Line
It shot into prominence with its free calls and message offer. It too is available for Android, iOS, BlackBerry, and Windows Phone based devices. Infact, according to its makers, the app has 270 million users all over the world.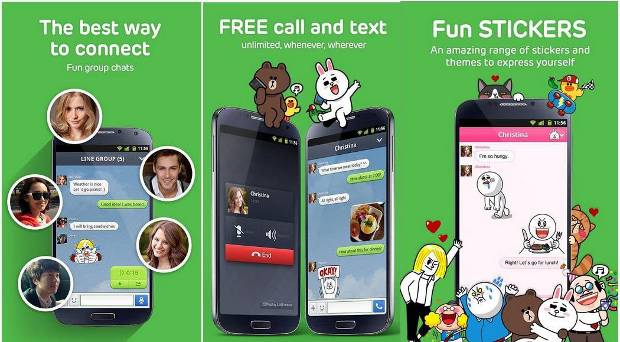 Needless to say, Line too uses internet connectivity to function, including to make calls and send messages. Besides messages, Line is known for its attractive emoticons and stickers that help users express their feelings better.
Though Line is available for free but some of its stickers have to be purchased. You can read an in-depth comparison of Line and Whatsapp here.
WeChat
It shot into prominence with a host of advertisements featuring celebrities like famous football star Lionel Messi, and Bollywood actors Varun Dhawan and Parineeti Chopra. It too works on data network or over WiFi and is available for iOS, BlackBerry, and even Nokia Asha phones which means you can chat with your friends no matter which platform they are in.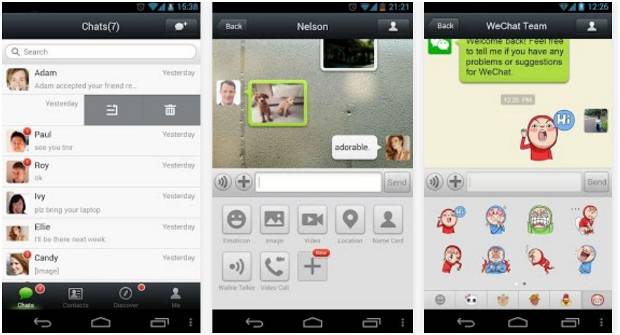 WeChat allows its users to send free messages and voice notes besides making voice calls. Like Whatsapp, it has group chat feature and has smileys. Like BBM, it has no logout feature and thanks to its push notification ability, you will be notified as soon as someone sends you messages and voice notes.
Recently its makers, Tencent, has also released walkie-talkie style live voice chat, QR code sharing for group chats and chat history back-up service for the messenger app. The Live Voice chat feature allows a group of friends to have instant voice conversations within the group with a simple touch action. It is just like walkie-talkie devices in real world – one person can speak at a time but everyone can hear.
###PAGE###
Viber
Like all other above mentioned applications, Viber too needs internet connection and uses the users' phone number as ID. The app syncs with your mobile contact list, automatically detecting which of your contacts have Viber.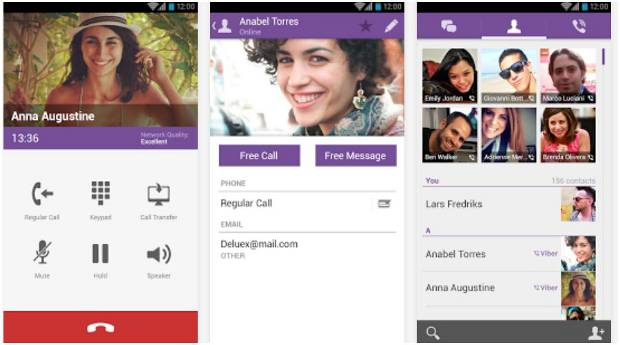 With Viber, you can text your friends, make free calls, create groups with up to 40 participants, send stickers and emoticons, and share photos, videos and locations. You can also create doodles and send them to your friends.
Nimbuzz Messenger
Nimbuzz Messenger combines the power of internet and smart phone messenger into one, and lets you make cheap international voice calls, send unlimited chat messages, share files and photos on any mobile device across popular messengers. Nimbuzz Messenger is available on Android, iOS, Blackberry, Symbian, Java, Windows and Mac. Nimbuzz Messenger lets you chat with your buddies on Facebook, Gtalk as well.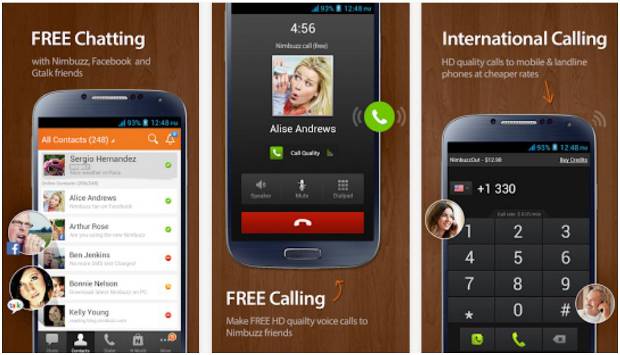 But the most important aspect of Nimbuzz is its ability to make international calls through voice over Internet protocol (VoIP) technology. Users can make international calls as cheap as one paisa per second.