When it comes to India, there is no game that has a bigger fan following. With the ICC T20 World Cup underway, it is every fan's dream to stay updated with every ball of the game and to never miss any action.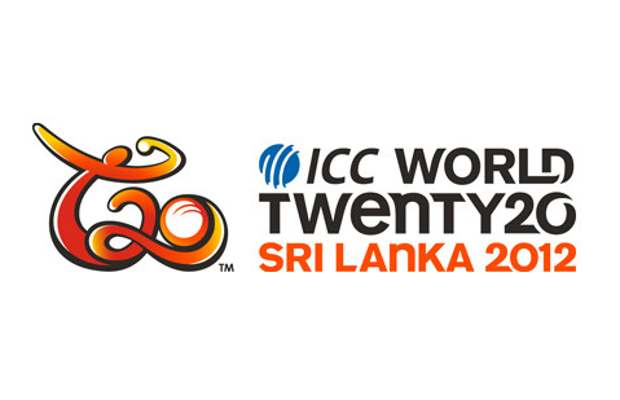 But what if you have to stay outdoors or at office to finish some important task? Don't worry, as now there are several mobile applications available in the market which you can use to watch live action on the go! All these apps are available for Android devices.
ESPN Cricinfo
ESPN, official broadcaster for the ICC T20 World Cup 2012, has the most comprehensive cricket applications for Android smartphones and tablets. The application doesn't just provide live score updates and information of games that are taking place, but offers a wide variety of features as well.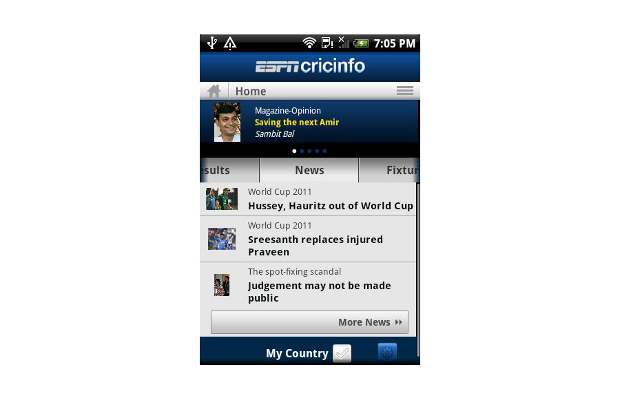 The ESPN app provides a ball by ball update of the game right on the screen of your smartphone or Android tablet along with related videos and podcasts.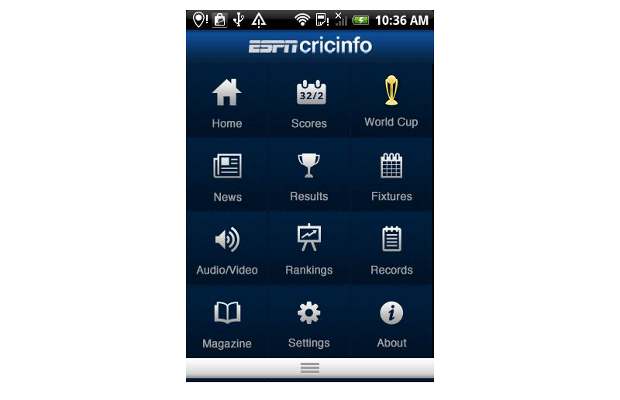 But if you are a little busy and cannot stay glued to the application then you can put it on 'lean back' mode and it will make sure you do not miss out on the important gaming action. Also, users can set the application to send out push notifications for each and every important happening like the fall of wickets, batsman milestones, and score updates during live matches.
###PAGE###
NexGtv
NexGtv, the popular live TV channel streaming service, has tied up with ESPN Star Sports, the official broadcaster of the T20 World Cup, to provide live coverage of all T20 matches right on your Android device.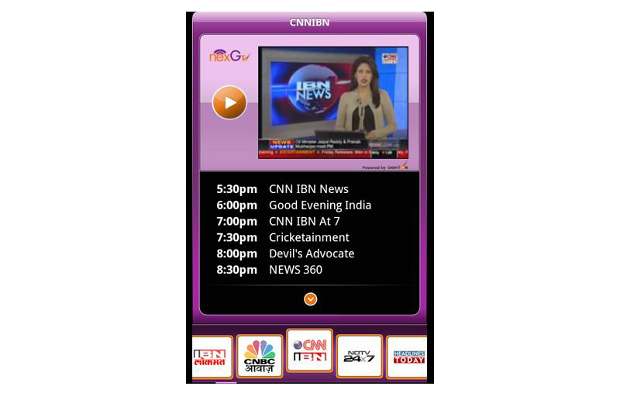 On the NexGtv application you can watch matches live on your mobile device as and when they take place. Besides, the application also offers games highlights.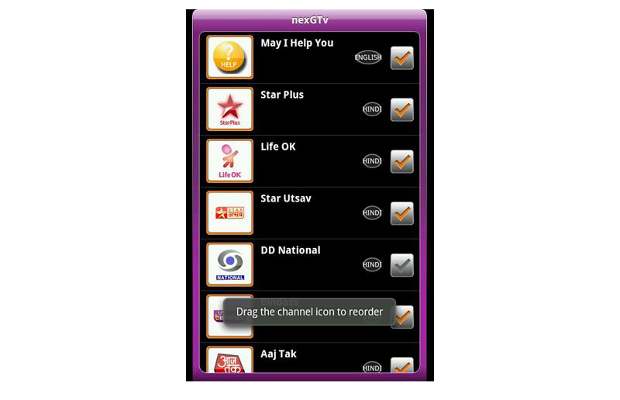 NexGtv offers up to 100 live channels through its Android application while using adaptive bit-rate technology that varies video quality as per the available data speed of the device so that more time is spent watching rather than buffering.
Live Cricket Score Widget
There are several live cricket apps on Android that tend to hold up other tasks, or if something like an important email arrives while you're using the cricket app, you need to exit the application and restart it all over again.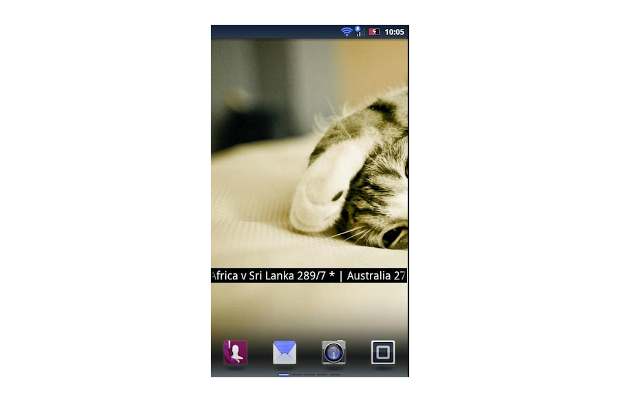 Well, not anymore as the Live Cricket Score Widget makes sure that users get all the important information and updates for the current game right on their home screen and that too without opening any applications.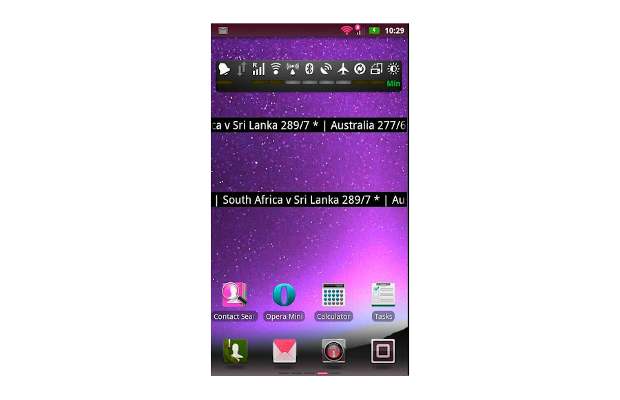 The widget is less than 100 KB in size, and that makes it very light on resources as well so that it loads quickly and displays information as soon as it happens. Users can place the widget wherever they wish on the screen of their device.
###PAGE###
PlayUp
This is where sports goes social. Gone are the days of a boring one sided information overdose. With PlayUp, users can get their dose of gaming information along with comments and suggestions from other users as well.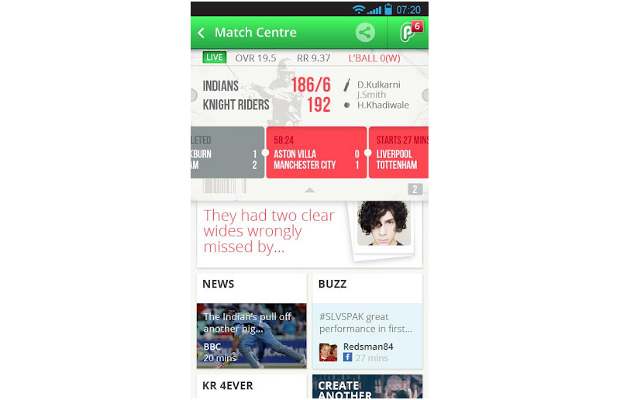 The application displays live cricketing action right on the device's screen and updates users with ball by ball proceedings. They have the liberty to watch or join live discussions with PlayUp users from across the globe.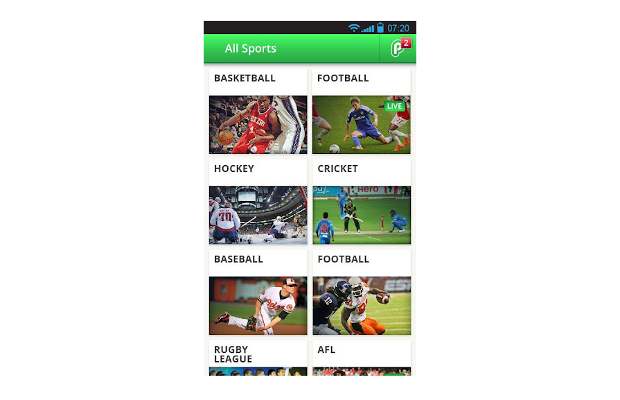 Also, users can make their own private chat room with their friends.
Not just cricket, PlayUp also covers a variety of sports so that discussions can go on long after this year's T20 World Cup ends.
ICC T20 World Cup 2012
Well, this one is for those who follow cricket like it's their religion. The ICC T20 World Cup 2012 application for Android is as exhaustive as it can ever be. The application provides schedules, stats, updates and other vital information about the T20 World Cup.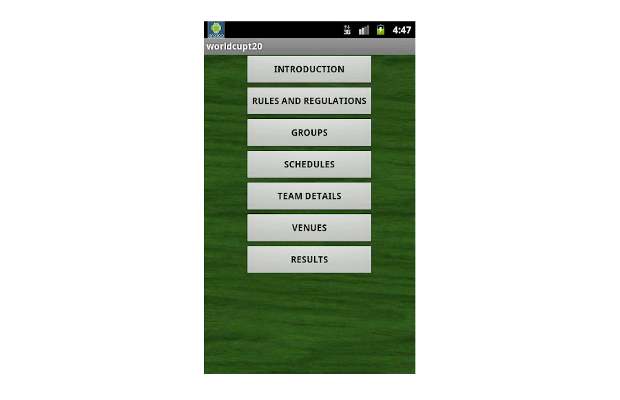 The app does not need an active internet connection to operate as it just needs a few minutes of data connectivity to update the stats for matches that are over.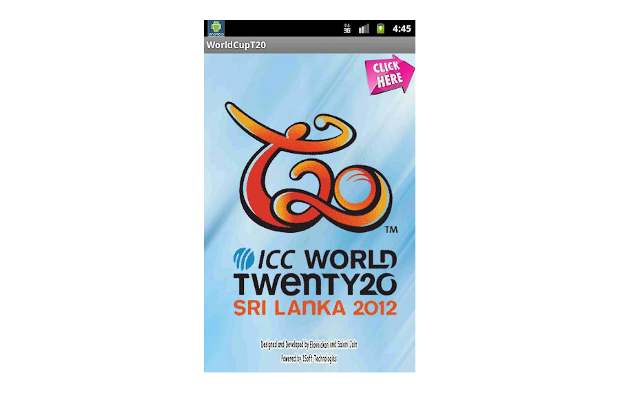 The application has detailed information about T20 rules so if you feel something is going wrong, you can read and comment about it.
Also, the app provides stats about players and teams participating in this year's World Cup.