Google's Android is today the most liked mobile operating system in the world. It has broken all records as far as adoption and usage are concerned. Today there are hardly any mobile brand left in the world, apart from Palm and a few others that do not have an Android device in their kitty. Let aside the global scenario, in India all small and big manufacturers today either have added an Android device to their portfolio or eyeing to grab that opportunity soon.
The Mobile Indian till now have covered varied handset price segments and this time we have focused on the premium and the ultra-premium segment of Android devices that are available in India. These devices are top of the line products available in the market today offering all one could expect from a device, fantasies aside. But all simmers down to one common thing and that is "the best money can buy"
HTC Sensation (Price Rs 30,000)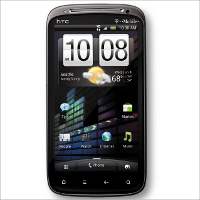 With an all new Android 2.3.3 operating system, HTC sense 3.0 user interface, and the recently launched Qualcomm Snapdragon 1.2 GHz dual core processor, the HTC sensation is as good as a smartphone can get.
With powerful specs like 8 megapixel camera with HD video recording, Flash 10.1 support, and a 4.3 inch qHD resolution with 540 x 960 pixel resolution (quarter high definition) and a uni-body design is what makes this device the most desirable and the most amazing Android smartphone presently available in India.
With a powerful 1.2 GHz processor, the device performs every task brilliantly and even multitasking does not seem to ire the device.
The 8 megapixel camera allows the device to take good and vibrant images which are complimented by a dual power LED flash for dark light conditions. The device can also capture 720P HD video at 30 FPS and with the kind of screen resolution this device can completely playback HD videos too.
###PAGE###
Samsung Galaxy SII I9100 (Price Rs 30,500)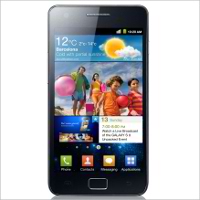 It was a tough decision to choose between the Galaxy SII and the Sensation as the first choice but the later topped the list due to its fluid and a much refined Sense 3.0 UI and a qHD resolution 4.3 inch display.
Samsung's Galaxy S2, the successor of Galaxy S, is based on Android 2.3 Gingerbread operating system and has a 4.3 inch Super AMOLED (Active-Matrix Organic Light-Emitting Diode) Plus display, which is better than the conventional AMOLED displays in terms of contrast ratio and colour reproduction.
The S2 features an ARM cortex A9 based 1.2 GHz dual core processor and a dedicated graphics chip from ARM MALI which give a better overall experience for applications and games.
1 GB RAM has been included for better functioning of the device while the internal 16 GB memory takes care of all storage needs. The phone comes with HDMI and USB for on the go connectivity as well but users need to pay extra to buy supporting connectors to utilize these.
Sony Ericsson Xperia Play (Price Rs 31,500)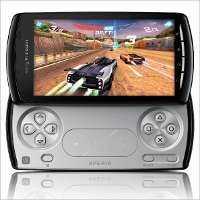 Sony Ericsson Xperia Play, as of today, is the only certified gaming smartphone device available in the market. Be it in India or be it in any other part of the world, Xperia Play has created major waves and still remains the best choice for gaming enthusiasts when it comes to smartphones.
There was a point when we had a choice between the Xperia Play and the Xperia Arc for this spot in the top 5 list but ultimately Xperia Play won the spot as it offers a game console like feel.
The big 4 inch capacitive touchscreen displays 480 x 854 pixel resolution and accurate colour reproduction while gaming, and the phone delivers stereo sound.
In terms of hardware, Xperia Play features a 1 GHz processor with a dedicated graphics engine, ensuring smoother and faster graphics performance which is a must for a gaming device. Along with 400 MB of internal storage space that doubles up as ROM and the added 512 MB of RAM, the device does not run out of breath while gaming, which requires huge amounts of memory.
The Xperia Play, apart from running the exclusive PS content, is capable of playing all the games that are there in the Android stores as well and with the kind of muscle it has, things only get better.
But still, this is a gamer centric device and might not be liked by many other people so if you are also the one who stays away from games try selecting the Xperia Arc that offer better camera ant a slimmer size as well.
###PAGE###
LG Optimus Black P970 (Price Rs 27,000)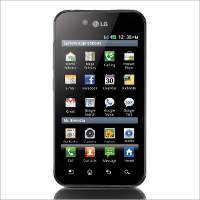 Powered by LG's Nova technology, the display on the Optimus Black is probably one of the brightest displays available on any mobile device as of now. LG claims the display to be of 700 nits (unit to measure brightness) of brightness – no other device or display manufacturer has added such brightness to their mobile display so far.
The LG Optimus Black is a beautiful looking device that misses completely on hardware buttons, if we discount the two side buttons that control the volume and the special LG key that is used to control gestures. The device is extremely lightweight at 109 gm that includes a battery pack. The lack of hardware buttons on the front gives this device a sleek and a clean look that makes it an interesting object to be held and not to be hidden inside the pocket.
The Optimus Black utilises the Texas instruments OMAP 3630 chipset that includes a 1GHz single core processor along with a Power VR SGX530 GPU. All in all, the combo works well for this phone offering fluid touch operations and faster execution of commands and application requests. The phone also features a 512 MB of RAM and 2 GB of internal storage which works well with the Texas Instrument chipset and enhances the experience for the user.
Dell Streak 5 (Price Rs 25,000)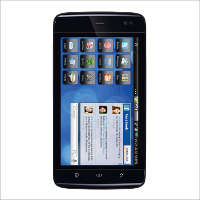 Basically, this is not a smartphone nor even a tablet; the Dell streak is somewhere in between. Calling this as a hybrid smartphone would not be wrong as with its big 5 inch touchscreen and integrated 3G and telephony capabilities, it beats all the other Android based smartphones hands down.
But the reason for this coming last in our list is its operating system; the Streak 5 by default comes with Android 1.6 upgradeable to 2.2. Even after having compatible specs, Dell has not released Gingerbread upgrade for this device.
The Streak 5 houses a Qualcomm 1GHz processor with a dedicated graphics engine and 512MB or RAM and 2GB of internal storage plus an 8GB card included in the package. Its 5 inch display is one of the best features of this device. The device houses a 5 Megapixel camera that records VGA video with the Donut version OS but with Froyo upgrade it records 720P HD videos at 30 FPS.