With Christmas just hours away, you must be worrying as how to make the best of the times. It's time for fun and enjoyment.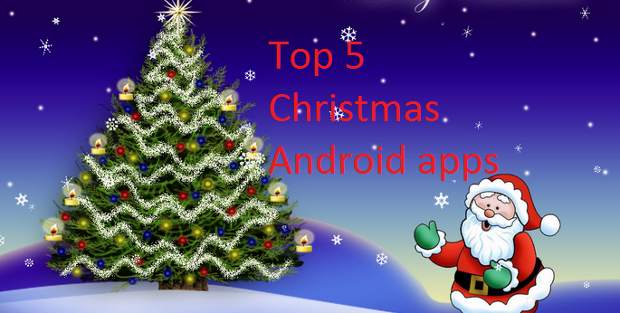 Well, here we bring you some applications that would further boost your preparations for this Christmas so as that you wouldn't be a pause of even a moment in your day of fun.
All these applications are available on Android for free.
Christmas Story: Elf Adventure
Christmas is a great time for a family get-together and particularly kids have high hopes. This app not only make your kids happy but also give them a nice things to indulge in the Christmas way.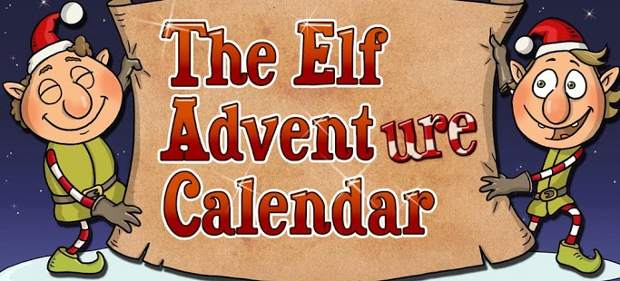 It has story, puzzles, artworks and the lovable Elves. Besides, it has a beautiful Advent Calendar for Christmas countdown. There are different games, some animated puzzles, some jigsaw puzzles, other ones containing drawings. At the end of each daily mini-game, funny animations are also there.
It starts with the Elves working at Santa's workshop. A delegation of Elves travels to the Giant's cave in order to wake the sleepy head, but this proves far more difficult than expected. Will they manage to put things right? Well, that you have to find it out.
But the popularity of the game is palpable from the fact that over 25,000 people have given it five stars.
"My 11 month old loves this! She likes making the pieces wiggle on-screen. She LOVES the menu music. Shakes the phone around while dancing," a user commented about this application.
###PAGE###
3D Christmas Live Wallpaper Free
Now if you want to soak in the Christmas, you have to be in the colour. So how could be your Android device be out of it? Here is a wallpaper application for Android that would even make your phone show the Christmas spirit.
Called 3D Christmas Live Wallpaper, it is available for free. And as its name suggest, it shows 3D images featuring a sparkling Christmas Tree of Light. Also, there is an exciting Countdown to Christmas and the New Year.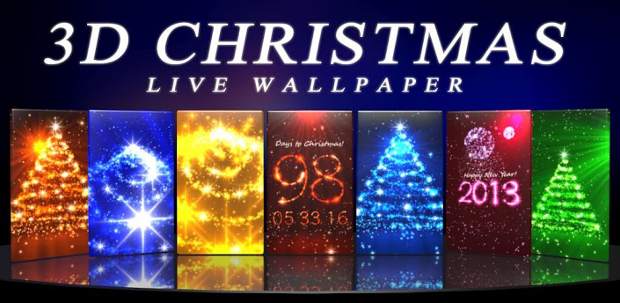 It has a full version (paid) too which features a Happy New Year scene with fireworks, a super realistic 3D Snow Scene, a magical Sky Lanterns scene to celebrate the Year of the Dragon, plus a bonus Valentine's day scene, and by popular demand a dedicated Fireworks scene.
In the full version, there is option to pick and choose favourite scenes to display, colour schemes, 3D Fireworks, camera angles and 3D animation fly-bys etc.
No doubt, this app has been given five star by more than 11,000 users.
So your kid loved the Talking Tom, then you should download this. Here, you can Talk to Santa and he will repeat your words. As you poke, swipe or tickle, Santa will give his hilarious reactions.
You can give cookies to Santa, run snowballs over him, and can touch the bag to see your gifts. There is an option to even record videos of Santa's reaction; you can either upload those onto YouTube and Facebook or send them by email or MMS to others.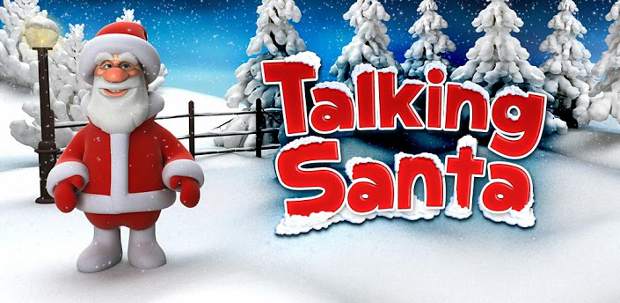 It is a bit controversial when Santa takes his pants down to show Merry Christmas message but you can opt for child version of the app. Also, there seems to be some problem in extracting files when one id downloading the app for the first time.
###PAGE###
Christmas games
Without games, there would not be much fun in Christmas. But Android has plenty of Christmas specific games thankfully. One such game is the Christmas Games which has jigsaw puzzle, shape puzzle, connect the dots, memory game and scratch game.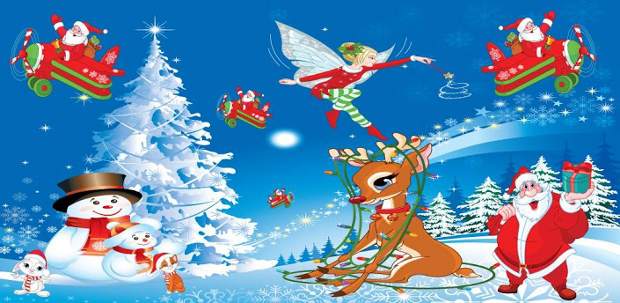 This entertaining and educational game would also help your preschool kids develop their motor skills, hand-eye coordination, imagination, and creativity. It aims to teach children shapes, image recognition, and number pronunciation. With this learning exercise children will have hours of fun with Santa, Snowman and company.
The game is optimised for Android phones and tablets.
This app helps making one's customised pictures for Christmas. All you have to do is to choose a template from its huge collection; select photo(s) from your Gallery or Camera; Add a text of your own and share the result!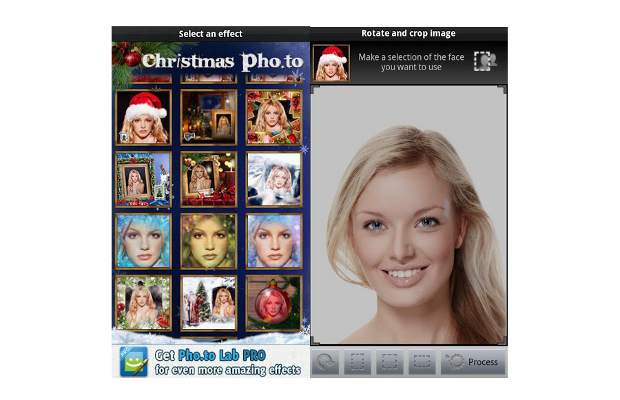 A resulting image can be set as a contact icon or wallpaper or saved to the phone memory or SD card. You can also send an e-card you made as an MMS or post it on Facebook and Twitter to share it with your friends.
There is a paid application called Christmas Camera+ which you can explore too.