Android devices have now access to plenty of games, of many genres. But the first person shooter and role playing games are always the favorites as they allow users to be in front of the action.
Here we have five best FPS/RPG games that users can play on their Android devices, provided your device has the necessary hardware.
Dead Trigger
The world suffered a massive blow from the killer zombie making virus and now you and other survivors are trying to make the ends meet by simply shooting and killing the zombies who meet you on the way while performing day to day tasks. Well this sums up the story line of the Dead Trigger but the game play is not so simple. The tasks include collecting supplies, safeguarding or barricading door, travelling and much more exciting things to do. But ultimately all you need is point, aim and shoot and bam there goes a zombie with head exploding in full gory.
The game has been optimised for Nvidia Tegra 3 based device which get additional effects such as water and ragdoll effect which you get if you kill the zombie while perched on top of stairs or by simply pushing it somehow. But most modern day devices with enough processing and graphic muscle would be able to take advantage of its high definition graphics in full glory.
Users get to earn daily rewards in form of casino poker chips and can be played for jackpot prizes. There are plenty of upgrades and improvements that keep the game exciting and number of missions are more than one could handle.
###PAGE###
Grand Theft Auto III
This is the mobile iteration of the popular console and PC based game and even with the migration the developers have managed to offer the same quality as it does on the console or PC. Grand Theft Auto because of its open world game play where the player can spend hours exploring a city and messing around. Being the player, you can behave like a regular citizen or if the need be bash a few on goers, fight the law and even steal any number of cars. The city works just like any other city with its own law and order system and a peaceful life.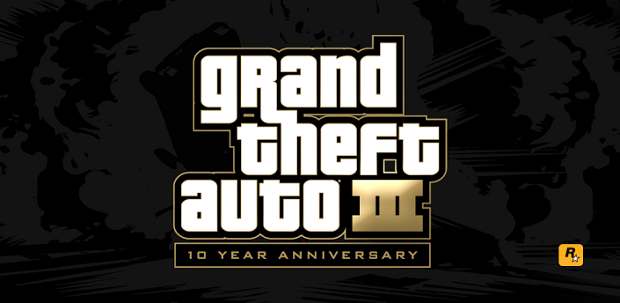 The game involves finishing missions to get some cash and spending the cash to get some fun. Although there is no need to buy cars and you can just steal one but buying option would certainly have been better. The same has been implemented by the developers in the new game version for consoles but will take a while to come to mobile devices.
There are two versions of the games available for Android devices – the GTA Vice City and the GTA III. Tweaked graphics, a custom layout for controls, and several new features, Grand Theft Auto will make you enjoy your time in the fictional Vice City and Liberty City. Both GTA games cost about Rs 270 but certainly throw in countless hours of fun riding, driving and running around finishing tasks.
Brothers in Arms 2
Brothers in Arms 2 is a war based game where your role is of the solider on his way to becoming a war hero. Set in the World War 2 scenario, the game puts users in the middle of the battlefield where they have to strategize and outsmart the enemy to be victorious. The storyline is simple yet intriguing. Users not only fight on foot, but get to play on different vehicles, which have their own limitations. Users can shoot with rifles, flamethrowers, or can also make use of the heavy machine guns found in various bunkers.


Players can choose to play solo in the story mode or can kill with friends over the internet as well. Also included is the Bluetooth game play option, so you can team up with your friends against the enemy. With the game, users get to experience every front of the war with 50 missions to unlock across five locations: the Pacific, Normandy, North Africa, Germany and Sicily. To unlock missions, users need to earn dog tags, which in the context of the game are experience medals.
The health line of soldiers has been kept very slim to make this game more interesting and you will always have to look out for the health level otherwise you will die within five minutes, or can buy your life back either by shelling out medals which are earned with great difficulty, or by making in app purchases.
###PAGE###
Contract Killer
If secret killing missions is your passion, then the Contract Killer is the perfect one for you. The game puts you right at the frontline where all you need to do is finish your job that included killing people which your employer wants to be dead.
The graphics of the game offer great depth and detail as well as the immersive soundtracks make sure you do not feel lost ever. There is a vast choice of weapons to choose from including sniper rifles and machine guns so pick what is best suited for you to finish the job.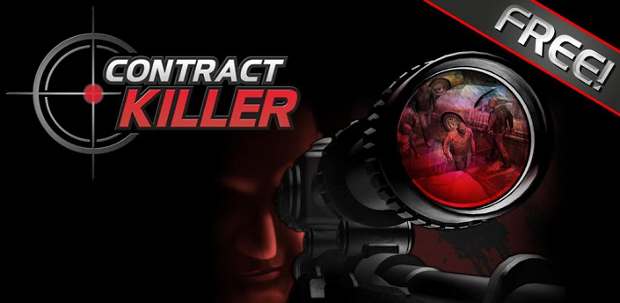 There are 17 missions for you as a contract killer in the story mode while there are unlimited killing missions also available if you just want to earn a few extra bucks or experience points in order to upgrade your character.
The game offers hours of endless fun and even if you fail in the mission which can happen to even the most experienced of the players you can simply restart and carry on your killing spree. The game is a free to play game with in app purchases that can be done in order to advance faster.
Shadowgun
Shadowgun puts you into the role of John Slade, the galaxy's most infamous bounty hunter. In the game you have to hunt down Dr Edgar Simon, maniacal genius and leader of his own mutant army.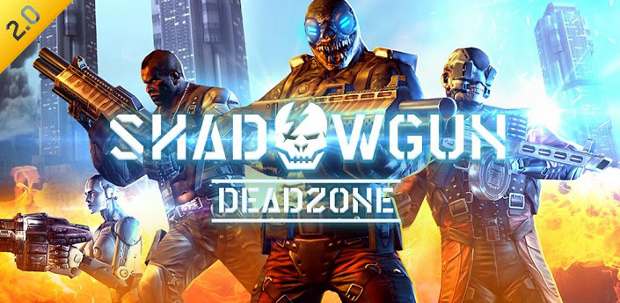 Infiltrate Dr. Simon's mountain fortress and fight his personal guard of cyborgs, battle droids, and genetically-enhanced humanoids.
Using state-of-the-art weaponry, ships, and the assistance of S.A.R.A.-Slade's personal android assistant-Shadowgun combines intense tactical combat with 3rd person action.